Microsoft has been riding the modern Surface Pro design since 2014's Surface Pro 3, which finally nailed the iconic design with a 3:2 display. Microsoft has always made modest improvements over the years, including fanless i5, angled typing, improved cameras, better thermals, a larger display, and improving the Surface Pen. But the design started getting stale in 2018 as companies moved towards thinner bezels and adopting Intel's Thunderbolt 3.
While Surface Pro 7+ made things better with Intel 11th Gen and a larger battery, it was aimed only at business users. At the time, we speculated Microsoft wanted to significantly revise Surface Pro but not alienate its enterprise users who rely on consistency. That hypothesis was correct as Surface Pro 8 is an entirely new device that shifted ports around, replaced others, and won't work with expensive accessories like the super cool Kensington SD7000 dock.
Luckily for fans of Surface Pro, the new Surface Pro 8 is effectively flawless. Sure, battery life can always be better, but between the new design, larger 120Hz display, new Slim Pen 2 with storage, thinner bezels, and much more, well, it is easily the most exciting update to the most iconic Surface.
Considering Surface Pro turns 10 years old next June, Surface Pro 8 is a fitting tribute to one of the most significant PCs of the modern era.
Bottom line: Surface Pro 8 finally hits its full potential with the all-new redesign for 2021. With Thunderbolt 4, optional LTE, 120Hz display, new haptic Slim Pen, 11th Gen Intel, and a new graphite colorway this is a worthwhile upgrade.
For
Excellent 120Hz display
Thunderbolt 4
Slim Pen 2 with haptics
Large 13-inch display, thin bezels, better speakers
Very good performance + battery
Fantastic webcam
Adaptive color sensor
Against
Very glossy display (no AR)
No Core i3 model (consumer)
No Type-A or dongle included
LTE models come later, commercial only, no 5G
Surface Pro 8: Price, availability, and specs
Surface Pro 8 is now available in nine markets. Those in the US and other markets can order it through Microsoft, Best Buy, Amazon, and other third-party retailers. Those nine initial markets include:
United States
United Kingdom
Canada
Austria
Germany
Ireland
Switzerland
France
Japan
Due to an ongoing global chip and processor shortage that affects Microsoft quite substantially, some markets may not see Surface Pro 8 until early 2022, while others may see it in late 2021. Those markets include:
Australia
New Zealand
Belgium
Netherlands
Denmark
Finland
Norway
Sweden
Italy
Spain
Portugal
Poland
Bulgaria
Croatia
The Czech Republic
Estonia
Greece
Hungary
Latvia
Lithuania
Romania
Slovakia
Slovenia
Starting price is $1,099 for the Core i5 model with 8GB of RAM and 128GB of storage. That's a higher price than Surface Pro 7 due to Microsoft dropping Core i3 models with 4GB of RAM from the consumer market (there are commercial models with Core i3 and 8GB of RAM). The move will likely give some breathing room for Surface Pro X, which now starts at $899 for Wi-Fi only and is an excellent alternative to that Core i3.
Swipe to scroll horizontally
| SKU | Price |
| --- | --- |
| Intel Core i5, 8GB RAM, 128GB storage | $1,099.99 |
| Intel Core i5, 8GB RAM, 256GB storage | $1,199.99 |
| Intel Core i5, 8GB RAM, 512GB storage | $1,399.99 |
| Intel Core i5, 16GB RAM, 256GB storage | $1,399.99 |
| Intel Core i7, 16GB RAM, 256GB storage | $1,599.99 |
| Intel Core i7, 16GB RAM, 512GB storage | $1,899.99 |
| Intel Core i7, 16GB RAM, 1TB storage | $2,199.99 |
| Intel Core i7, 32GB RAM, 1TB storage | $2,599.99 |
The above pricing does not include the Surface Pro Keyboard ($140) without the Slim Pen 2 or the Surface Pro Signature Keyboard with Slim Pen 2 ($280). Those keyboards come in four colors, including Poppy Red, Ice Blue, Platinum, and black.
Swipe to scroll horizontally
| Accessories | Price |
| --- | --- |
| Surface Pro Keyboard | $140 |
| Surface Pro Signature Keyboard | $180 |
| Surface Pro Signature Keyboard w/ Slim Pen 2 | $280 |
| Surface Pen | $100 |
| Surface Slim Pen | $145 |
| Surface Slim Pen 2 | $130 |
Before getting to the specs, here is a general overview of what is new and different from Surface Pro 7:
Rounded chassis "compliments fluid UI design of Windows 11"
Thinner bezels expand the display real estate by 11%
Chassis made from recycled anodized aluminum (versus magnesium)
New ambient color sensor to dynamically adjust display colors based on room lighting
120Hz display makes pen latency "seemingly undetectable"
IR camera has been improved substantially for speed and accuracy
Microsoft's AI lets Windows Hello dynamically adapt to changes in your appearance (glasses and facial hair)
5MP full HD RGB camera has larger 1.4-micron pixels for better low-light performance
The camera also has tuning optimizations to keep your face in focus
Dolby Vision (HDR) and Dolby Atmos (surround sound)
Surface Pro 8 supports up to 23-watt TDP for the 11th Gen Intel processor
You can get LTE in Core i3 and Core i7 models for the first time (commercial markets)
Battery has increased to 50.4WHr up from 43.2WHr
Uses new carbon composite thermal dissipation system
46% faster compute and 75% boost to graphics processing compared to Surface Pro 7
The addition of Thunderbolt 4 (two ports, right side), Surface Slim Pen 2 with storage, and a larger display thanks to the thinner bezels are the most notable changes. But as you can see above, Microsoft redid nearly everything on Surface Pro 8 from the ground up compared to Surface Pro 7 and Surface Pro 7+, making it feel like an entirely new device.
Swipe to scroll horizontally
Category
Surface Pro 8
OS
Windows 11 Home
Windows 11 Pro (commercial)
Windows 10 Pro (commercial)
Processor
Consumer: Intel Core i5-1135G7, Core i7-1185G7
Commercial: Intel Core i3-1115G4, Core i5-1145G7, Core i7-1185G7
RAM
8GB, 16GB, 32GB
LPDDR4x
Graphics
Intel UHD (i3)
Intel Iris Xe (i5, i7)
Storage
128GB, 256GB SSD (Wi-Fi, LTE)
512GB, 1TB SSD (Wi-Fi)
Display
13 inches
2880x1920
267 PPI
3:2 aspect ratio
Up to 120Hz (60Hz default)
Touch
Ports
Two Thunderbolt 4
Surface Connect
3.5mm audio
Audio
Dual 2W stereo speakers
Dolby Atmos
Dual far-field studio mics
Connectivity
Wi-Fi 6
Bluetooth 5.1
Snapdragon X20 LTE
eSIM support
Camera
IR camera
Front-facing 5MP (1080p)
Rear-facing 10MP (1080p, 4K)
Keyboard
Surface Pro Signature keyboard
Not included
Touchpad
Precision
Pen
Surface Slim Pen 2
Not included
Security
TPM 2.0
IR camera
Battery
50.2WHr
Up to 16 hours
Dimensions
11.3 x 8.2 x 0.37 inches
(287mm x 208.3mm x 9.4mm)
Weight
1.96 pounds (891g)
Color
Platinum
Graphite
Since the SSD is accessible, users can manually upgrade storage to 1TB (maybe even 2TB). Also new this year is the ability to get up to 32GB of RAM.
Surface Pro 8: How to upgrade the SSD (and which one to get)
For this review, we are using the $1,600 model with Core i7, 256GB of storage, 16GB of RAM, and a Platinum Surface Pro Signature Keyboard with Slim Pen 2, bringing the total price to $1,880 before taxes.
Surface Pro 8 ships with Windows 11, with Windows 11 Home for consumer editions while the business models get Windows 11 Pro or Windows 10 Pro. Users can always upgrade to Windows 11 Pro for an extra $99.
It's finally modern
Surface Pro 8: Design and features
Putting the Surface Pro 8 next to Surface Pro X (Microsoft's ARM variant) and looking straight on, you couldn't tell the difference between the two. But looking at the side profiles, the difference is evident: Add some vents and push the back out a few millimeters to cool those 11th Gen Intel processors, and you get Surface Pro 8. That's a good thing as Surface Pro X is the best designed Surface Pro.
Those changes mean Surface Pro 8 weighs 0.26 pounds (118g) more than Surface Pro X and Surface Pro 8 and is nearly 2mm thicker than Pro X (and 1mm thicker than Pro 7/7+). I think it's almost impossible to detect the weight difference when carrying the two. Pro 8 is noticeably fuller in overall size, but I can't complain about it either.
This year, Microsoft swapped out magnesium for aluminum in the chassis with a new Graphite colorway. The result? Microsoft finally nailed black. Whereas previous black Surface Pros were fingerprint magnets, this chassis is nearly impervious to the greasiest hands. It's these small details that I appreciate.
That chassis is also subtly more rounded than previous Surfaces, which had more stark edging. The slightly sloped and contouring edge feels soft and pleasant to hold and matches Windows 11 (with rounded corners).
Microsoft keeps it simple for ports. Below the power button are two Type-C on the right-hand side. Both support Intel's Thunderbolt 4, which means you can now connect this PC up to an external GPU (eGPU), use Thunderbolt 4 docks, and super-fast external Thunderbolt drives. The feature is long overdue and finally makes Surface Pro 8 a genuinely modern PC. Content creators will love it.
Below those Type-C ports is the Surface Connect along with its included 65-watt charger. Surface Connect with its magnetic attachment is a fan favorite, and while you can charge via Type-C, you get some fast charging with Surface Connect, including going from 0 to 80% charge in an hour.
On the left-hand side are a headphone jack and volume rocker. That headphone port is no big deal, but something Surface Pro X omits.
In the top bezel, which is admittedly thicker than the rest, is a stellar 5MP full HD camera that puts everything else to shame (save for Surface Laptop Studio, which is similar). Microsoft uses some AI trickery to enhance lighting and track your face, so the focus doesn't blur out if you take a swig from your coffee. If you spend a lot of time on video calls, Surface Pro 8 is a superb choice.
Image 1 of 2
There are also a couple of microphone and infrared sensors for Windows Hello to log into Windows 11 with your face (biometric security). It's insanely fast. New this year is an adaptive color sensor as well. More on that in the display part of the review below.
A 10MP camera (up from 8MP) is on the rear that matches the one in Surface Pro X. It can now do 4K video. It's a good camera for screenshotting a whiteboard for OneNote or other essential tasks.
I struggle to come up with words to describe how much better the dual 2W speakers (up from 1.6W) are with Dolby Atmos (spatial audio). With that slightly thicker chassis and more powerful speakers, Surface Pro 8 now has a resonance, resulting in a much richer sound profile than older Surface Pros. I think it even sounds as good if not better than the quad speakers of Surface Laptop Studio. These are some solid speakers for watching movies, playing games, or when on a Microsoft Teams call.
Image 1 of 3
The Surface Pro Signature Keyboards are the same design as Surface Pro X and are interchangeable with that model. You do, however, get the new Windows 11 logo, which is a nice touch.
The new platinum color is a darker gray this year and looks great. It's supposedly also slightly more rigid. The bigger deal is the tray for the Surface Slim Pen or Surface Slim Pen 2. The pen now tucks away when not in use and even recharges it. It's a genius design and makes this Surface Pro that much better than previous iterations, as you'll no longer lose that pen in transit.
The touchpad is smooth, uses Microsoft Precision drivers, and clicks very loudly, which is annoying in a quiet room. Microsoft solves this on Surface Laptop Studio with a non-moving haptic trackpad where you can adjust the "click" volume. I'd like to see that tech used here in the future.
I've always loved typing on the Surface Pro keyboards, and that is true here. The angle, the way the keys respond, the backlighting, it's also super enjoyable.
It's worth noting that Microsoft finally added some small magnets in the keyboard, too, so it now stays closed and won't flop around. Surface Pro X did this, and it's a welcomed addition here too.
My only minor gripe with Surface Pro 8 is that the kickstand is slightly more difficult to open because the notch is harder to discern with the smoothed edges. It's super minor, but the Pro 7's kickstand is easier to grip to open.
A LOT to talk about
Surface Pro 8: Display and inking
The centerpiece of Surface Pro is its display, and there are numerous significant changes for Surface Pro 8, all for the better.
Moving to a more prominent 13-inch display is not only easier on my aging eyes, but also results in those bezels being thinned out. An 11% increase in screen size may not sound like much, but it's a significant difference in usage, with Surface Pro 8 being even more immersive.
Plus, it just looks better.
Sure, those bezels all have different proportions (not an issue on Surface Laptop Studio), but I don't care. The result is a bigger, bolder display.
Image 1 of 2
Pixels per inch (PPI) is still 267 despite the large size thanks to the increased resolution of 2880x1920 (versus 2736x1824). The display aspect is also still 3:2 — a signature of Surface that closely resembles A9 paper size.
And that display is good. Using a colorimeter, I measured 100% sRGB, 81% AdobeRGB, and 83% DCI-P3 — that's a vast improvement. By comparison, Surface Pro 7/7+ was just 98% sRGB, 73% AdobeRGB, and 72% DCI-P3.
Brightness peaked at 441 nits (just shy of claimed 450) and bottoms out at a super low 1.9 nits making this an excellent PC for use in a pitch-black room as you won't be blinded.
Also new is the 120Hz screen refresh. By default, Surface Pro 8 is set for 60Hz, but users can go into Settings > Display > Advanced Display > Choose a refresh rate and set it to 120Hz (at the detriment of slightly worse battery life). Animations and video are smoother, making Windows 11 feel zippier.
Speaking of, Windows 11 now supports Dynamic Refresh Rate, which lets displays instantly shift between 60Hz (idle) and 120Hz (scrolling, inking). That should help prolong battery life while also delivering that faster display refresh. Disappointingly that feature is not yet enabled, although Microsoft expects a firmware update later to enable it.
That 120Hz is also responsible for the lack of latency with Surface Slim Pen 2. The higher refresh lets the ink "flow" better, simulating a real inking experience. That pen also supports haptics, a type of "force feedback." Haptic inking only works if the app supports it, but there are quite a few that already do, including:
Microsoft Word
Microsoft Journal
Microsoft Whiteboard
Microsoft PowerPoint
Adobe Fresco
Sketchable
LiquidText
Shapr3D
Users can control how strong the haptics feel under Settings, as well as turning it off. By default, it is set to 50% though I found turning it up to near 100% is a better experience. The feature makes it feel like friction when writing simulating using a pencil on paper. Changing to pen or marker changes it again. And the pen gives a little "kick" when using Adobe Fresco and the lasso tool when you are nearing the grab points.
Pen haptics is a neat feature, but not quite jaw-dropping either as it's subtle. But when combined with the new pen tip in Surface Slim Pen 2, it positively enhances the overall experience. Toss in 120Hz refresh for no latency, the ability to tuck it away in the Surface Pro Signature Keyboard (where it also recharges), and the whole set is a very impressive advancement in digital inking.
For the first time, Microsoft is also using Dolby Vision, a form of high-dynamic-range (HDR), which enhances contrast with video content. When linked with movies graded for Dolby Vision, you get deeper blacks, better contrast, and richer colors.
By default, there are no settings for Dolby Vision, but users can install the Dolby Access app in the Microsoft Store. That app can tune audio (Dolby Atmos), and video (Dolby Vision) with some presets.
Likewise, there is now an adaptive color sensor. That sensor sits near the front-facing webcam and auto-adjusts the white balance to match your current ambient lighting resulting in more consistency across different environments. Apple has been doing this for a few years now (aka "True Tone"). The effect is harsh whites get mellowed out under warmer lighting conditions. Oddly, while I dislike True Tone on the iPhone, I enjoy it here. Of course, users can disable it under Settings > Display.
I am pleased to report that Microsoft does now let users disable Intel's "adaptive contrast," long a bugaboo of Surface fans. Adaptive contrast dims blacks and reduces contrast to decrease power consumption, making it a valuable feature for the battery conscious. However, the experience can create jarring shifts in brightness when jumping between a primarily white web page and something predominantly black.
When you combine 120Hz, Dolby Vision HDR, adaptive color, and excellent color accuracy in a larger 13-inch screen, you get the best Surface Pro display experience ever. It's terrific. Using Wi-Fi 6 and streaming the new The Matrix: Resurrections 4K trailer is incredibly delightful with bold, bright, contrasty colors. It's an enormous difference.
My only protest with the Surface Pro 8 display is an old one: It's too glossy because of no anti-reflective (AR) layer. HP, Dell, Lenovo, and especially Apple use AR in their pen-enabled products like the iPad Pro. AR keeps contrast and color accuracy while making the device more comfortable under bright lights or outdoors. It's a frankly baffling oversight, and Microsoft has been unable to provide me with a justifiable answer for its absence.
11th Gen delivers
Surface Pro 8: Performance and battery
Although Surface Pro 7+ launched earlier this year with Intel 11th Gen U-series processors, Surface Pro 8 gets slightly updated ones for the higher-end Core i7 range. Instead of a 4.7GHz Core i7-1165G7, the Surface Pro 8 brings the slightly faster 4.8GHz Core i7-1185G7.
The integrated Intel Iris Xe graphics are also clocked slightly higher (1.35GHz vs. 1.3GHz). That i7-1185G7 is now Intel vPro compatible with Intel Trusted Execution Technology and Total Memory Encryption, which is in line with Windows 11's focus on hardware and software security.
Direct comparisons with previous Surface Pros are challenging as we have had a mix of Core i5 models, but with reworked thermals and the Intel EVO platform, the Surface Pro 8 has some excellent results.
Image 1 of 6
Despite being more thermally constrained (smaller, tighter chassis), the Surface Pro 8 with i7 matches Surface Laptop 4 (13-inch) with the same Core i7 in PCMark 10, which measures overall system performance using a mix of CPU and GPU. That's very good as typical Surface Pros struggled to match more traditional laptops.
Indeed, even on Cinebench 23, which is all CPU, Surface Pro 8 leads the pack of similar laptops with the same Core i7-1185G7 processor confirming that Microsoft did some crazy thermal work with the new design (it's also way ahead of Surface Book 3 with a 10th Gen i7). Likewise, on Geekbench 5 where Surface Pro 8 is in range of the superb Razer Book 13 and Dell XPS 13 (9310).
No surprise that Surface Pro 8 is not ideal for gaming, but Iris Xe is still a significant improvement over Intel UHD graphics from years prior. Surface Pro 8 should be no better or worse than any other Core i7 Ultrabook in 2021. And with the rise of PC cloud streaming via Xbox Game Pass, the delta between a gaming rig and ultra-portable PC is narrowing. (Plus, eGPUs are now possible).
Speaking of, using an eGPU with an NVIDIA RTX 2080, I was able to get easily get 120+ frames-per-second in Dying Light 2 running at 2K and higher resolutions on an external display. Since most games these days are GPU-heavy, it's the graphics card you use in that GPU that matters most instead of the Surface Pro 8's quad-core CPU.
Turning to the SSD and Microsoft continues to make strikes in performance, although not as much as with Surface Laptop Studio. Surface Pro 8, which now has a replaceable SSD, managed 2,400MB/s for sequential read and 1,600MB/s for sequential write. While not astounding compared to other laptops, that is a big jump from Surface Pro 7's 2,000MB/s for read and just 752MB/s for write.
Image 1 of 3
Battery life is tricky as there are now so many variables. For this test, we disabled battery-saving features like auto-brightness and adaptive contrast while keeping performance set to "recommended." Display brightness is set to 40% to match our previous Surface Pro 7/7+ battery benches.
Using PCMark 10 Modern Office, which constitutes light to medium productivity work including video chats, web browsing, and Office use, Surface Pro 8 at 120Hz managed a respectable 9 hours and 3 minutes. Knocking down the refresh rate to 60Hz (default setting) and battery life increased to 10 hours and 45 minutes. That's just shy of Surface Pro 7+ (11 hours and 12 minutes), but Surface Pro 8 has a slightly faster processor and a larger display. But it is better than Surface Pro 7, which only garnered 9 hours and 52 minutes.
Of course, if you set the display brightness to 80% (or higher) with 120Hz on while gaming or using the GPU, you'll shave many hours off those results. Display brightness is one of the most extensive battery drawers, so auto-brightness and adaptive contrast are enabled by default to help improve things.
The bottom line is, comparatively, Surface Pro 8 is not that dissimilar from previous Surface Pros, just slightly better. While the battery is larger (50.2WHr) than Surface Pro 7 (43.2WHr), the increased screen size and other advancements offset some of the gains from Intel 11th Gen. Nonetheless, it is also OK to say this is the best battery life of any Surface Pro even if those gains are small.
Finally, turning to heat and fan noise, even the Core i5 model is now actively cooled. But while that fan kicks in under duress, e.g., Windows Update, compiling, rendering, or gaming, the fan itself is quiet, with only the whooshing of air being pushed through the chassis being audible. It's not loud, and there is no whine, but you will hear it. Compared to most Ultrabooks, however, I'd classify Surface Pro 8 as very quiet. During regular light use like web browsing, email, etc., it's silent.
Temperatures are also very nominal and in line with previous Surfaces. The back can get warm but is never hot to the touch. I measured a peak of 108°F (42°C) on the upper back panel, which cools down rapidly once the CPU and GPU settle down.
Send in the clones
Surface Pro 8: Competition
Depending on how you feel about the overall design of Surface Pro's tablet + PC features, there are a few worthy alternatives out there.
First is Surface Pro X, which originated this updated design. The new Wi-Fi-only model for $899 is the alternative to the non-existent Core i3 Surface Pro 8 for consumers. It has worse performance due to that aging Qualcomm Snapdragon 8cx Gen 2/Microsoft SQ2 ARM processor, but it makes up for it with a few extra hours of battery life plus 4G LTE. You don't get haptic pen compatibility, but it is slightly thinner and lighter.
Aimed more as businesses, there is Dell's Latitude 7320 Detachable. It has a more flimsy kickstand, but you get Thunderbolt 4, a 13-inch display (just full HD), 11th Gen Intel and a 5MP full HD camera. The battery is smaller, though, at 40WHr.
Lenovo also has its new ThinkPad X12 Detachable, which is similar to Surface Pro but aimed at enterprise. It has a lower-res full HD display and some weak speakers but brings all of Lenovo's magic over, including its famed "smile" keyboard design. There are also options for 4G.
HP also has the Surface Pro-like Elite X2 G8, also with Intel 11th Gen and even an optional 3,000x2,000 resolution in a 13-inch display. You get three Type-C ports, with two being Thunderbolt 4.
If you want just a traditional clamshell laptop, Surface Laptop 4 13-inch with Intel is a good choice as you'll get similar performance. Indeed, all of our best Ultrabook picks are worthy alternatives.
It's terrific
Should you buy the Surface Pro 8?
Who it's for
Content creators
Artists, notetakers, designers
People who want a light and compact Windows PC
Who it isn't for
Gamers
People who need a discrete NVIDIA GPU
I've been using Surface Pro since its incarnation in 2012. It was a rough start at first as the idea was ahead of the hardware in those days resulting in terrible battery life and some awkward tradeoffs. But Microsoft persevered, and it was between Surface Pro 3 and Pro 4 where the idea finally began to click with consumers.
Nearly a decade on and Surface Pro 8, I'd argue, realizes that original idea of what this device could be. Sure, the tablet angle has waned with the demise of Windows 8, but the utility and convenience of Surface Pro's design is an essential option in the sea of laptop PCs. Not everyone needs to love it, but a lot of us do.
But what makes Surface Pro 8 so good is Microsoft simply did what fans have been asking for: Thunderbolt 4, 120Hz display, improved inking, better performance, thinner bezels, etc. These were all at the top of people's lists of how Surface Pro could be better, and now they're here.
Yeah, gaming is still a challenge, but at least you can now use an eGPU with an NVIDIA RTX 3080 GPU for your desktop setup and game like a boss, all from a single PC. And cloud streaming for Xbox games is also becoming a reality.
There are some minor gripes: Battery life is still not amazing, multi-core performance is lagging, and there is a fan. Apple has solved some of these with its M1 processor, although even the 2021 iPad Pro 12.9 gets only six hours at max brightness and when set at 50% brightness just eight hours and 35 minutes. That's good, but not exactly miles ahead of Surface Pro 8, the superior PC.
Where does Surface Pro go from here? Adding AR to the glass and getting better processors is all that is needed. A microSD slot would be OK, but its use is diminishing each year. While LTE is nice, it is odd not to offer 5G in 2022 (my bet is Surface Pro X gets it first).
Microsoft is likely to ride this new Surface Pro design for the next three to five years. The good news is they did it right. Falling into a cycle of modest processor improvements and refinements will be A-OK.
Just give me AR, next time, kthxbai.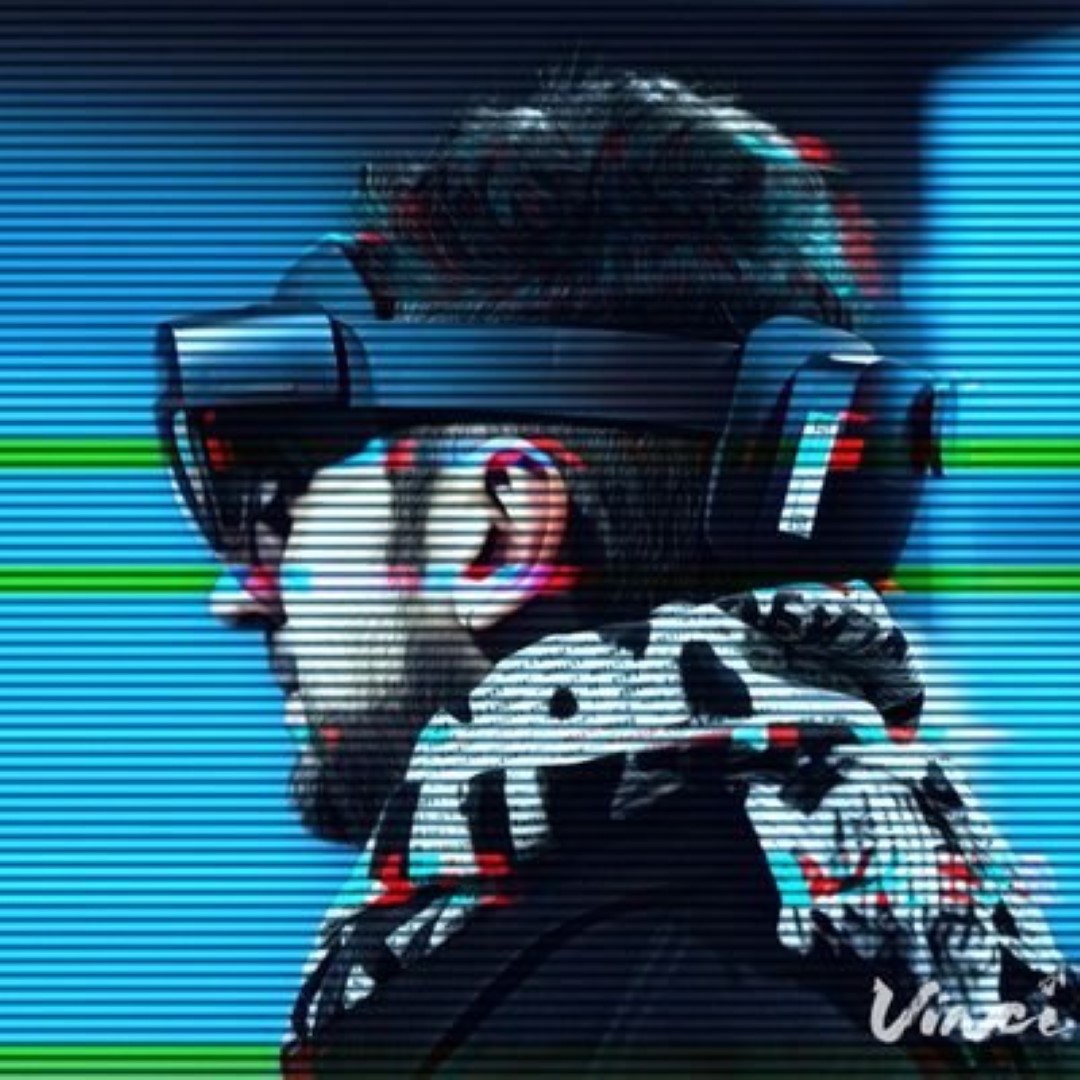 Daniel Rubino is the Editor-in-chief of Windows Central, head reviewer, podcast co-host, and analyst. He has been covering Microsoft since 2007 when this site was called WMExperts (and later Windows Phone Central). His interests include Windows, laptops, next-gen computing, and for some reason, watches. Before all this tech stuff, he worked on a Ph.D. in linguistics, watched people sleep (for medical purposes!), and ran the projectors at movie theaters because it was fun.