I put Bing Chat's new ad campaign to the test
New ads for Bing Chat show how to use the chatbot, but I wanted to see if the examples led to good responses.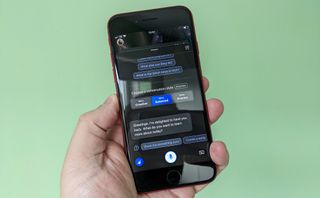 (Image credit: Windows Central)
Microsoft recently launched an ad campaign for its GPT-powered chatbot. The short ads are a straightforward way to illustrate the types of questions and prompts you can give to Bing Chat, but I was curious how the tool performed when using the prompts from the videos.
I typed each of the prompts from the ads into Bing Chat using the same mode from their respective videos. Let me know in the comments if you think these responses would persuade someone to use Bing Chat.
Prompt: Write me a funny true crime inspired bridesmaid's speech.
Here's what Bing Chat had to say:
Here is a possible bridesmaid's speech:
Hello everyone, I'm Jane, the maid of honor and the best friend of the bride. I'm so happy to be here today to celebrate the love of Lisa and Tom. They are such a perfect match, don't you think? They have so much in common: they both love traveling, cooking, and watching true crime documentaries. In fact, they met at a true crime convention, where they bonded over their mutual fascination with serial killers, forensic science, and unsolved mysteries. They even have matching tattoos of their favorite crime scene evidence. How cute is that?
Lisa has always been a loyal and supportive friend to me. She was there for me when I broke up with my ex-boyfriend, who turned out to be a cheating liar. She helped me get over him by binge-watching all the seasons of Dateline with me and making me laugh with her hilarious commentary. She also taught me some useful tips on how to spot a liar, how to get rid of unwanted evidence, and how to create a perfect alibi. Not that I ever needed them, of course. But you never know when they might come in handy, right?
Tom is also a great guy. He's smart, funny, and handsome. He treats Lisa like a queen and makes her happy every day. He also shares her passion for true crime and supports her hobbies. He even proposed to her at the Crime Museum in Washington DC, where he got down on one knee in front of the electric chair exhibit. How romantic is that?
I'm so glad that Lisa and Tom found each other and decided to tie the knot. They are truly made for each other. I wish them all the best in their future together. May they always be happy, healthy, and safe. And may they never end up on an episode of Snapped.
Please raise your glasses and join me in a toast to the happy couple. Cheers!
Question: What is Ube??? And how do I grill an Ube ribeye?
I used Creative mode, since that's what the video's example used. Here's the response:
Ube is a **purple yam** originally from the Philippines². It has a **slightly nutty, vanilla taste** and is popularly used in desserts in Filipino cuisine². Ube has become a trendy ingredient in the U.S. in recent years, thanks to its **photogenic color** and **sweet flavor**².
To grill an ube ribeye, you need to peel and slice the ube into thin pieces, then season them with salt, pepper, garlic powder, and oil. Place them on a hot grill and cook for about 10 minutes per side, flipping occasionally, until they are charred and tender. Enjoy your ube ribeye with some rice or salad on the side.
Prompt: Write a poem about every NBA player with jersey #5
I'm not exactly sure why Microsoft had Bing Chat set to Balanced mode for writing a poem, but here is the response the chatbot gave:
Here's a poem for you:
Five is the number of the players, Who wear it on their backs, Some are legends, some are new, But all of them have their own tracks.
There's Baron Davis, who played for the Warriors, And Josh Davis who played for the Clippers, Sasha Danilović who played for the Kings, And many more who are great ballers.
I hope you enjoyed this poem. Let me know if there's anything else I can help you with.
Just for fun, I put the same prompt into Bing Chat on Creative mode. Here's what it had to say:
Devin Booker
He's a shooter and a scorer
He can light it up from anywhere
He's the leader of the Suns
He's got skills and he's got flair
Will Barton
He's a versatile and athletic wing
He can play both ends of the floor
He's a key piece for the Nuggets
He's got hustle and he's got more
Darius Garland
He's a young and talented point guard
He can create and facilitate
He's the future of the Cavs
He's got vision and he's got great
Montrezl Harrell
He's a fierce and energetic big man
He can rebound and finish strong
He's a spark plug for the Wizards
He's got passion and he's got brawn
Jrue Holiday
He's a defensive and offensive star
He can lock down and score at will
He's a champion with the Bucks
He's got talent and he's got skill
That poem is a bit cliche for my liking, but is it really any better or worse than It's about Drive by Dwayne Johnson? Bing Chat also correctly identified Devin Booker as the leader of the Suns rather than saying it was Kevin Durant, who is a bus rider.
Fun fact, I asked Bing Chat to write the same poem in the style of the Rock. It was... not good. At one point it rhymed "center" with "center." I'll let you play around with that one on your own.
Get the Windows Central Newsletter
All the latest news, reviews, and guides for Windows and Xbox diehards.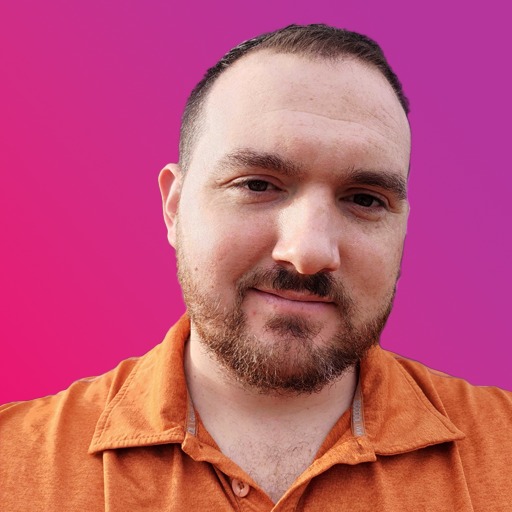 News Writer and apps editor
Sean Endicott brings nearly a decade of experience covering Microsoft and Windows news to Windows Central. He joined our team in 2017 as an app reviewer and now heads up our day-to-day news coverage. If you have a news tip or an app to review, hit him up at sean.endicott@futurenet.com.
it's a positive move for Microsoft to start showing more of Bing Chat's capabilities in ads. they need to make more ads like these. because of Bing Chat's limitations and pushed closed conversation experiences most users had, they used to think it's just a bot to replace search engine needs and nothing more so didn't know about other types of conversations and chat creativities like they do in ChatGPT. I hope it becomes more interactive and fun in the future

Reply

I'm sure plenty of people will use it, more power to them. But none of those examples are remotely enticing to me. I just find it ridiculous--and lazy--to have the AI write something instead of doing it myself. I found none of the examples to be particularly good or entertaining. I don't needn an AI/assistant to entertain me--I'm MORE than capable of doing that myself. What I DO need it to do is the typical things an assistant does, or to automate/integrate tasks (e.g., smart home). None of them actually do any of that well. IMHO, we're driving AI to do too many of the wrong things and not enough of the right things.

Reply