Windows 11's terrible tablet mode needs to stay miles away from Snapdragon X Elite PCs
Dear Microsoft, don't curse Snapdragon X Elite PCs with Windows 11's tablet mode.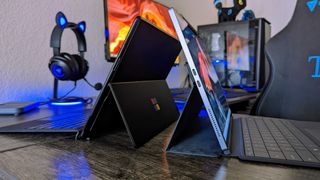 (Image credit: Windows Central | Zachary Boddy)
Qualcomm's announcement of the Snapdragon X Elite has all eyes on the future of Windows PCs. If the new processor lives up to the hype, it could revolutionize laptops, 2-in-1s, and even desktops.
Nine PC makers are already on board, including big names like Lenovo, Dell, and HP. My question is if Microsoft will do what's needed to get Windows 11 ready for the upcoming wave of devices.
Windows on ARM isn't new, but the Snapdragon X Elite is arguably the first CPU that will make the setup appeal to everyday users. Previous Windows on ARM PCs had underpowered chips or compatibility issues that kept many people away. That situation has improved over the years, and I'd argue that you can already get a good Windows on ARM PC, but the Snapdragon X Elite could be the real game changer.
Microsoft has improved Windows on ARM over the years, including improving emulation and allowing developers to mix and match emulated components with those running natively on ARM. But the company has largely ignored a big part of Windows 11 that could hurt upcoming Windows on ARM PCs. Windows 11's tablet mode is still terrible.
Of course, Windows 11's tablet mode isn't exclusive to Windows on ARM PCs. You can pop the keyboard off your Surface Pro 9 with an Intel chip inside and struggle with the awkward interface if you'd like. Microsoft improved things for touch a bit with the release of Windows 11, but using a Windows tablet still feels like someone crammed a PC into a portable screen.
What's wrong with Windows 11 tablet mode?
I think the core issue of tablet use on Windows stems from Microsoft's fundamental approach to getting a desktop OS to work on a different form factor. When Apple made the iPad, it took the mobile-friendly architecture and layout of an iPhone and scaled it up. The company then added new features to iPadOS that were specific to the form factor. In some cases, consumers ended up waiting far too long for basic functionality, such as cursor support only being added a few years ago. But Apple never strayed from its vision of a modern operating system. The result is a tablet that feels like a tablet that can do 90% or more of what people need from it when attached to a keyboard.
In contrast, Microsoft took a desktop down approach. The company crammed the entirety of Windows into a tablet, functionality and form factor be damned. Microsoft then spent years trying to optimize interfaces for the tablet and 2-in-1 form factor, but the underlying problem is still there. Windows 11 is a PC operating system masquerading as a tablet OS. It's full of code that you'll never need on a tablet and interfaces that don't make sense on today's devices.
The tablet experience on Windows 11 feels more like someone changed the DPI on a screen than a true tablet mode. Some elements are easier to touch, and Microsoft did improve gestures when it shipped Windows 11, but it still feels like you're using a PC as a tablet rather than using a tablet that happens to also be a PC.
How to fix Windows 11 tablet mode
Our Channel Editor, Ben Wilson, says the best thing about Windows 11's tablet mode is "turning it off". While there's some truth to his joke, I have a few specific ways that Microsoft could improve the tablet experience on Windows 11.
The first thing Microsoft should do is have the Windows 11 team go across the hall and work with the Microsoft Launcher team. Windows 11 needs a true launcher for a tablet experience, not a Start menu with icons. Even Google has done this Chrome OS, adding a touch-friendly launcher for its devices used in tablet mode.
A new Start experience could be the first step in making an actual dedicated tablet mode. Microsoft figured this concept out with Windows 8 but moved away from it. People don't want a tablet experience on their desktop. That's why Windows 8 failed. But people also don't want a desktop experience on their tablet.
Lastly, Microsoft needs to showcase its own apps in tablet mode. Edge, Office, and other Microsoft applications have already been optimized for tablets, just not Windows ones. Why do people in the Microsoft ecosystem get a better app experience on iOS than on Windows 11?
Get the Windows Central Newsletter
All the latest news, reviews, and guides for Windows and Xbox diehards.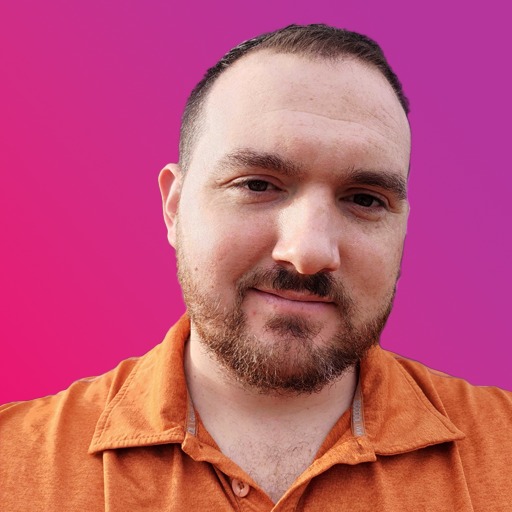 News Writer and apps editor
Sean Endicott brings nearly a decade of experience covering Microsoft and Windows news to Windows Central. He joined our team in 2017 as an app reviewer and now heads up our day-to-day news coverage. If you have a news tip or an app to review, hit him up at sean.endicott@futurenet.com.