Sony Xperia X5? Not Real, but it is Real Pretty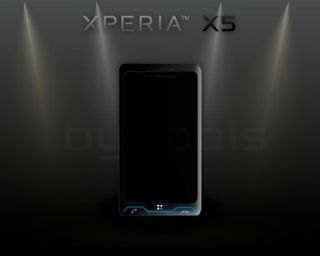 We're still no closer to knowing when we'll see the US Release of the Sony Xperia X1 (see our first impressions review of the Xperia X1) and we also are no closer to knowing what exactly the mystery Xperia is in this Sony video.
It seems that dearth of information isn't just hurting us -- it's been painful enough that Tob!s over at Esato [via] has done up some renders of an Xperia X5, nice enough that some folks have taken it to be the real deal. Given how many iPhone-alike black slabs are out there right now, it's tough to blame them. Here's the 'specs:'
8MP Cam with autofocus and xenon-flash
8GB internal Memory
Full-Touchscreen
WiFi,GPS,UMTS
3.2 inch Display
M2 Slot
Not too shabby and actually realistic, but we'd prefer that the "M2" slot be turned into a proper microSD card slot, as happened with the Xperia X1
Ugh... it looks like a glowing VZW LG Dare. U-G-L-Y in my opinion
Windows Central Newsletter
Get the best of Windows Central in in your inbox, every day!
Thank you for signing up to Windows Central. You will receive a verification email shortly.
There was a problem. Please refresh the page and try again.