Steam vs. GOG Galaxy: Which is better for PC gamers?
Should you use Steam or GOG?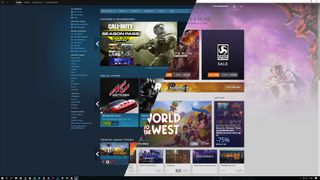 Steam has dominated the PC game market for many years, but with Valve sitting back and enjoying the rewards that come with owning the most popular PC storefront, there's strong competition brewing on the outer rim. Cue CD Projekt, the company behind not only the massively successful The Witcher series of games but also GOG Galaxy, a storefront competitor to Steam that lets you purchase and enjoy a wide catalog of titles.
GOG has been around since 2008, though the Galaxy client was only released as a beta in July 2015, and Steam has been around since 2003, so Valve has had a head start of around 14 years in the software department and five in selling PC games as a whole. That said, Steam hasn't really changed much over the years aside from the introduction of a few new features like a revamped social system. Because of the sheer number of years it has been around, the Steam catalog of games is vastly larger than that on GOG.
Here's how both services stack up, and the comparison should help when it comes to deciding which platform to support.
At a glance
The two platforms aren't vastly different when it comes to features. There are only a few areas where either storefront comes out on top, but overall it's a fairly even playing field, excluding the massive game deficit of GOG.
Swipe to scroll horizontally
| Category | Steam | GOG |
| --- | --- | --- |
| Games1 | 26,000 | 2,500 |
| DRM | Yes | No |
| Refunds | Yes | Yes |
| Achievements | Yes | Yes |
| Social | Yes | Yes |
| Game updates | Optional | Optional |
| Deals | Yes | Yes |
| Offline play | Limited | Yes |
| Regional pricing2 | No | Yes |
| Cross-platform | Yes | Yes |
| In-game overlay | Yes | Yes |
| Cloud saving | Yes | Yes |
| Mod support | Yes | No |
| Classic support | Limited | Yes |
| Import library | No | Limited |
| Activate keys | Yes | Yes |
1Game counts were accurate (ish) at the time of publication. Sources: Steam and GOG.
2Regional pricing as in the store will refund any differences.
Not out of Steam yet
If you want to purchase a game, it'll more than likely be available on Steam. The platform has more than 10,000 games available, which may not sound like a high number for 14 years, but it's a vast collection of PC games and one that leads to many having more games in their libraries then they know what to do with. The client itself does a good job of providing access to the store, the available deals, and everything that is installed or ready for download.
Steam is well known for having some killer deals, and it often partners up with developers and publishers to offer discounts across an entire series of games. It's also incredibly easy to communicate with friends, hop into a game together and enjoy a seamless experience. This is what has helped the platform enjoy having a monopoly on the PC market. That, and the sheer lack of competition.
But things aren't all rosy in the Steam garden. Valve isn't often praised for having solid communication with customers, nor does it seem to actively engage with the community or truly understand the needs and requirements of PC gamers. There have been a number of instances where Steam has come under fire, including a situation surrounding paid mods and, more notably Greenlight (opening the gates of cash-grabs, clones, and asset flips), an issue that Valve has finally started to address.
Another problem is the store, which has become a confusing mess to navigate thanks to the number of games that are being added. More and more games are being added each year — and that's a major problem for anyone looking to get past hundreds of listings to find gems. However, that hasn't stopped many gamers from looking up to Valve Founder Gabe Newell as a religious figure within the PC gaming community.
If you're a gamer who wants to build a large collection of games, it's probably worth considering Steam for its massive catalog. The added benefit of built-in modding support, achievements, cross-platform support, social integration, and more make it a well-rounded and established experience.
Pros:
Amazing game catalog.
Fantastic sales.
Massive community.
Baked-in mod support.
Cons:
Store can be difficult to navigate.
DRM.
Questionable moves by Valve.
Client is awful old.
GOG, the new kid on the block
For those who prefer quality over quantity, GOG has you covered. With only a few thousand games available on the storefront, it's possible to hit a wall where you find that GOG doesn't have any games you wish to purchase. Games like Outlast 2, Ashes of the Singularity, Marvel's Guardians of the Galaxy: The Telltale Series, and Pillars of Eternity are all listed. But should you want Grand Theft Auto V, Cities: Skylines, Skyrim, Fallout 4, and H1Z1, you're out of luck because they are not currently available.
This is hopefully set to change as GOG forms new partnerships and more publishers and developers bring new titles to the table without requiring intrusive DRM protection. The beauty of GOG, however, is vintage gaming. Take the original Ceaser and Ceaser 2, two superb strategic titles. You can make the purchase and download with the knowledge that the fine folks over at GOG have gone the extra mile to ensure these two games will run without issue.
The community is also engaged in discussions on the official forum, and the new client is starting to take shape. A recent update, which bumped the platform up to version 1.2, was rolled out to introduce new features such as an in-game overlay, screenshots, cloud saves, and more. There's still a lot of ground to cover for GOG if it wishes to tackle Steam for the No. 1 spot in terms of numbers, but the service appears to have its own place to offer a unique experience.
There's also no DRM. That means you can install a game using the client and never log back into your account. There's even the option to download backup copies of a game for use on other PCs you own, or if for some reason GOG goes down and it's no longer possible to access servers to retrieve purchased titles. It's a strange feeling to know that you actually own a copy of a release, as opposed to a virtual license that requires some form of checks to ensure you're not doing anything naughty.
As I noted in my piece on why I'm switching from Steam to GOG for future purchases, the company seems to pay attention to its customers and works hard to offer a store with an even playfield. Should you be located in a market where pricing may differ from the U.S. once converted, GOG will make up the difference and provide store credit for a future purchase. It's those little things that make a big difference.
Pros:
Excellent levels of support.
Regional price matching.
No DRM.
Clean, user-friendly client and store.
Cons:
Not many "AAA" games.
Lacks some features, like modding.
Best of both stores
If you're struggling to make a choice, it may be a good idea to use both platforms. You can check deals on both stores, compare pricing, features and other factors to see which client you'd wish to make that particular purchase with. GOG even offers a neat little tool that offers free copies of games you already have on Steam, depending on developer and publisher participation.
GOG isn't quite there yet, but once the community grows further and more big titles launch, I can see the company taking more painful jabs at Steam. There are also dedicated storefronts and clients managed by publishers, including Activision Blizzard, Ubisoft, and EA. It's difficult to not go about your business without using anywhere up to four or more platforms on PC.
Updated August 10, 2018: We refreshed this article with updated data and a few minor changes.
Get the Windows Central Newsletter
All the latest news, reviews, and guides for Windows and Xbox diehards.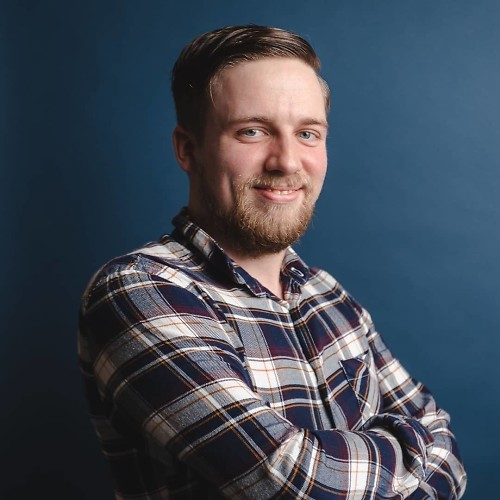 Rich Edmonds was formerly a Senior Editor of PC hardware at Windows Central, covering everything related to PC components and NAS. He's been involved in technology for more than a decade and knows a thing or two about the magic inside a PC chassis. You can follow him on Twitter at @RichEdmonds.