Why I'm switching from Steam to GOG for PC gaming
Why I'm hanging up my Steam boots for a shiny new GOG upgrade.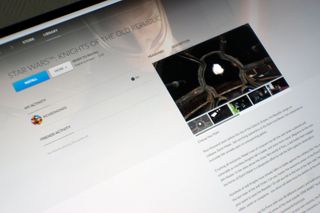 I'm leaving Steam. Well, not entirely. I shall not be uninstalling the suite from my PC, but I will not be purchasing another title on Valve's platform. The reason being; I believe it's time I put my money where my mouth is. I've rated GOG (Good Old Games) in the past for offering DRM-free content, vintage classics that work and great support for gamers. I've purchased a handful of titles on GOG, but now it's time I invest much more.
Here's why I'll be moving across to GOG and why you should at least give the platform a look if you haven't already.
The good guy
Firstly, there's nothing I can really add to how CD Projekt (and its in-house developer) are the good guys in the gaming industry that hasn't already been said already. The Witcher series is responsible for upending the very notion of value for 'AAA' money, shipping DLC that other publishers might ship as standalone titles.
Take The Witcher 3, for example. The game was delayed for the developer to polish out parts it wasn't 100 percent happy with. Match that with the 16 pieces of free additional content that were created post-release, DRM-free copies available, outstanding paid DLC and you have a great user experience. This is the same level of care CD Projekt has with GOG.
And how does the company plan on tackling piracy? With nothing other than kindness. Instead of going after those who choose to obtain copies of a game like The Witcher 3 illegally, CD Projekt opted to try and convince them (and others) to purchase the game by offering free content and not going on a pirate hunt.
They found by attempting to get these gamers on their side they not only eventually made a sale in cases but transformed them into a fantastic and reliable source of free promotion. The beauty of word of mouth, as you are experiencing with this piece. I love games, and I know CD Projekt loves games. Thus, I see it as a match made in heaven.
This may shock avid fans of the platform, but Steam just doesn't appear to understand me. Valve takes far too long in recognizing issues and doesn't really take the community into account when it comes to implementing solutions. The thing is, it's hard to blame Valve because there has been a lack of competition for many years and thus it hasn't had to do anything to remain in the top seat.
But these issues still arose and it's not something I can overlook. Just take a peek at how they handled the introduction of paid mods on a four-year-old game, the atrocity that is Greenlight, how Steam developers have the power to essentially ban anyone they wish, for any reason (including negative reviews), and more.
Steam's competition
Due to good-guy practices and the destruction of any form of DRM, GOG is becoming a strong competitor to Steam and Valve. Once again, it's possible to pay for a game and actually own a copy without having to be signed into a system to enjoy said media. To install a game wherever you want, whenever you want, for as many times as you want is a great feeling to have that was not completely lost with the rise of digital stores, but it was replaced by order of convenience.
"But what happens if GOG was the shutdown, you'd lose all your games, right?" Ah, but that's where the magic really happens. While this would be true for games you don't have installed, the service allows customers to download backup copies of the installer so you can run everything offline. In fact, you could download your library from GOG and store it on OneDrive, never connecting to the service again — it's that user-friendly.
The latest update for the GOG client implemented a bunch of features that Steam has enjoyed for some time. Version 1.2 not only brought the client out of beta, but it also added the following:
Universal Cloud Saves.
Hibernate mode.
Ability to customize the client.
Bandwidth limiting and scheduling.
FPS counter.
Screenshot capturing.
In-game overlay.
Desktop and in-game notifications system.
New chat system.
Steam is also not the only place you'll end up finding killer deals. If you're not really bothered about just where you play games and don't care about DRM, it's absolutely worth having GOG installed if only to check the store for deals and cross-reference pricing to save a few pennies here and there. Speaking of which, GOG also refunds customers some of their purchase with store credit, depending on local pricing of titles and currency rates.
Connect and switch (for free)
To get one started with moving across from Steam, CD Projekt offers a Connect service that allows one to log into their GOG and Steam accounts simultaneously to have any applicable titles copied across from the former. Essentially, should you have already purchased a game on Steam covered by Connect, you will receive a copy for free (without DRM) on GOG. It really is that neat.
What games are included depend entirely on limited-time offers from participating developers and publishers, and as such they will alter as time goes on. I've already done this, have ensured everything is up-to-date, connected and shall be continuing on with my third The Witcher 3 playthrough. Overcooked marks my final purchase on Steam, which was carried out on March 4.
If you're tired of Valve, Steam, publisher stores and want a platform that doesn't hinder you as a gamer, give GOG a try.
Get the Windows Central Newsletter
All the latest news, reviews, and guides for Windows and Xbox diehards.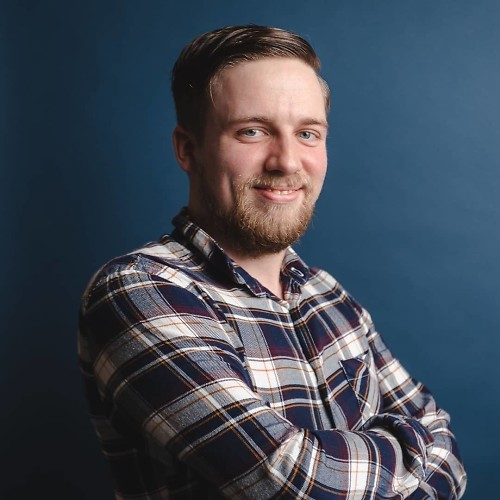 Rich Edmonds was formerly a Senior Editor of PC hardware at Windows Central, covering everything related to PC components and NAS. He's been involved in technology for more than a decade and knows a thing or two about the magic inside a PC chassis. You can follow him on Twitter at @RichEdmonds.