Steam will offer discounts on bundles when you already own some of the games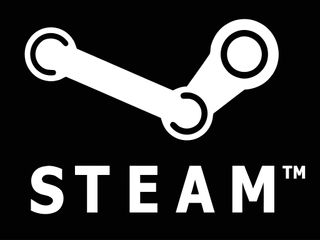 Steam will begin offering discounted bundle prices for gamers who already own titles that are included in the bundle. That's right, if there is a set of games that you are interested in buying, but already own any of the titles, you'll only have to pay for the rest of the ones you don't own. There will be a new 'complete the set' option, allowing you to avoid paying for the same game again. PCGamesN obtained an official document from Valve that documented the changes.
It's great to see Steam Bundles offering this new option, as no-one likes paying twice for the same game. Does this interest you at all? Let us know in the comments!
Source: PCGamesN; Via: Engadget
Jared started off writing about mobile phones back when BlackBerry ruled the market, and Windows Mobile was kinda cool. Now, with a family, mortgage and other responsibilities he has no choice but to look for the best deals, and he's here to share them with you.
Because they finally had some new competition.

Yeah, I doubt it's because of the Windows Store. There are no games on the store yet.

No but with the growth of GoG that could be part of it. Not to mention the amount of games I have from Humble bundles that overlap with bundles that Steam has.

I'd say Green Man Gaming is driving a lot of their decisions, especially the ability to return games. I use them far more than GoG (even though I love old games). BundleStars, IndieGala, HumbleBundle, HRK are all nipping at Steams heels, in terms of offering bundled Steam games... I'm sure there's plenty more!

The ability to "return" a digital entitlement is simply an extension of the recent European ruling on consumer rights - specifically, the right to return defective products. Steam was the first to implement these rules correctly, before they were officially ratified, and earned itself some positive press coverage for soing so.

Yes, and LOL if you think its the Windows Store.

Actually, it might be a preemptive strike. Windows store has been getting some big games lately and for the average user, it is more accessible than steam.

And we still can't use the mobile authenticator app...

What does? There isn't an official app anywhere on Windows / Windows Phone. I had to install BlueStacks just to use SteamGuard so they don't block my trades for 7 days

This is great, it'll be especially useful when the sales come around a few times a year. In the recent Deals with Gold the standalone Saints Row 4 cost slightly more than the whole bundle, maybe in the future others will follow suit

Please notice Nintendo, instead of blocking out the bundle entirely ----------
I am someone, of the 2639th variety.

Nintendo is building a windows 10 console. You didn't hear it from me.

Lol, that would be crazy..

Hasn't this been a thing for some time now? I'm pretty sure I've been able to "complete the collection" before, and it discounted the price of the games I already owned (so completed it I did!) :-D

No, it has not been a standard feature before.

Definitely not. I have so many giftable games now it's ridiculous. Quite often I don't even get another copy so I paid for it for nothing. Usually that doesn't matter if the bundle is good... A discount is always welcome!

Put them up on reddit fro trades or money Posted from Windows Central for Windows 10

What about steam app for w10 mobile?

Unlikely, remember that Gabe Newell hates Microsoft because he sees them as competition. So he'll never actively support it.


Or more likely Valve doesn't see the point in developing an app for a platform with barely any market share.

Yeah, I guess Blizzard hate Microsoft and sees them as competition, I guess Logitech hates Microsoft and sees them as competition, I guess MathWorks hates Microsoft and sees them as competition, I guess my local bank hates Microsoft and sees them as competition, I guess my local credit union hates Microsoft and sees them as competition, I guess my large, nationwide bank hates Microsoft and sees them as competition, since all of these have apps on iOS and Android and not WP. WP having a < 3% marketshare couldnt have anything to do with it, no, its hate and fear of the competiton...

What does a logitech app do on your phone? I mean, is it an inconvenience that banking apps are not present on WP- Sure.....but I really dont understand what everybody complains about not having banking apps on WP......how much freaking banking do you people do on your phones. I can count on 1 hand how many times ive actually needed an HSBC app on my phone, and had to use the mobile website instead.......If i have to deposit a check, i use my 6 year old Android phone that sits in my drawer 360 days of the year. W10 market share is 12% of all PC's, more than all versions of OSX after 1 year. Something tells me that in 2 years, it will be 30-40% if not higher - especially when the enterprise catches on. And when Enterprise realizes the value of W10 mobile and how it integrates with PC's, and can act as a stand-alone thin client......lets just say - Oh the times they are a changing.........

"What does a logitech app do on your phone?" Controls virtually every piece of home entertainment hardware in my house.

On Steam W10 is just 0.2% behind W7, with 34.01%. While I agree, that the missing banking apps is an incovinience, the missing Steam app is straight up discrimination, especially after the 9th of March, when Steam rolls out their security changes. For those, that don't have a mobile authenticator (that have anything other than iOS or Android), the steam trades and market sales will be held for half a month, like wtf valve?

Steam is available on Windows 10. There is no "discrimination." Wow this site gets crazier every day. WP is dead. That's why no one is wasting resources making apps, and why many who did have apps have killed them off.

I meant the mobile app for Windows 10 Mobile. When doing things on Steam (PC), it wants you to use the steam mobile authenticator for extra security. If you don't, then things like market transactions for skins and trading cards will be held for 15 days. The problem is that the authenticator is only available on iOS and Android and those using WP or Blackberry or not having a smartphone at all are screwed. I don't know how else to call it other than discrimination

Not wasting resources supporting insignificant platforms isn't discrimination, its just a cost vs. benefit business decision. This is why I abandoned the awful Windows Phone platform.

I mean Windows 10 as a whole taking into account desktop Windows 10, which is how Windows 10 apps are done now, as Universal Windows apps. In this case, you might have read reports of the widespread and fast adoption of Windows 10 as a gaming platform by Steam users.

Doesn't mean they're using the store. Most users aren't.

That is 100% percent assumption. For example, among the people I know on Windows 10, they use a combination of both store and desktop apps and are fine with spending on the store. They like the ease of installation and the fact that their apps don't download additional junk like most freeware desktop programs.

windows 10 for Lumia 640XL ?

are you an insider??? Posted from my NoteBook.
Keep Calm Because P.A.O.K. you are...

MAkes a lot of sense. Also, what someone said below. Competition, and this is good, it brings good things. Variety and competition. Gabe Newell always fighted Microsoft, he knew they have the potential to take away from his business. And it's ok, it's good that there's different ways to buy games and it's not always the rules that one player makes. So I like this overall. In particular this news makes me think more about why this wasn't implemented before. That is, Steam was ripping us off with their policies, because, of course, they have the power to do it. Let's see if that lasts forever.

Great idea, it's something that holds me back on buying bundles.

It makes real sense, specially if you take into account DLC bundles from Dovetail Games Train Simulator. I already spent quite a lot in buying packs including trains and tracks that I already had purchased earlier.

I was thinking about this very same thing not long ago while playing with some steam friends. We all had various incarnations of AOEIII and I thought wouldn't it great if you could have the option to "level up" and obtain any missing expansion packs across your friends list, bring everyone to the same code/feature level. Now they're doing it.
Windows Central Newsletter
Get the best of Windows Central in in your inbox, every day!
Thank you for signing up to Windows Central. You will receive a verification email shortly.
There was a problem. Please refresh the page and try again.