More affordable PC hardware often comes with a serious flaw or two often resulted from cuts made to keep the price low. SteelSeries tried to go down a different route with the Rival 3, creating a gaming mouse that you actually feel comfortable using and doesn't let you down in heated sessions.
It's largely a success, but there are a few minor improvements that would make this a compelling recommendation, even against more pricey pointers.
$30Bottom line: Overlooking a few minor complaints, the Rival 3 is a killer entry-level gaming mouse with plenty to offer.
For
Great sensor
Affordable
RGB lighting
Solid build quality
SteelSeries Rival 3 specs
Swipe to scroll horizontally
Category
SteelSeries Rival 3
Sensor
TrueMove Core
Optical
Sensitivity
100 - 8,500 CPI
Polling rate
1,000 Hz
Programmable buttons
6
Software
SteelSeries Engine
Profile storage
-
Dimensions
4.75 x 2.3-2.64 x 0.85-1.49 inches
(120.7 x 58.4- 67.1 x 21.6-37.8mm)
Weight
77 g (0.169 lbs)
SteelSeries Rival 3 has a killer sensor for the price
The Rival 3 looks like a SteelSeries mouse. All the Rival pointers share design elements and the entry-level Rival 3 is no exception. RGB lighting is — of course — present, though, like other SteelSeries mice, it's not obnoxious and can be disabled entirely. Aside from the two side buttons, two top buttons, scroll wheel and main left- and right-click, it's a gaming mouse equipped with all the essentials.
Interestingly, the SteelSeries Rival 3 looks much like the Sensei Ten, released just last year. This makes sense since the Sensei Ten is an excellent gamer-focused mouse and is a good foundation for a more budget-friendly pointer. Take away some buttons, replace the sensor, trim some of the fat off and you've got the Rival 3.
The ergonomics of the Rival 3 are designed with a right-handed bias, making this not such a great option for lefties. There's not much in the form of texturing on the mouse, but SteelSeries did add more than enough for grip on both sides, and there are no pesky adhesive side panels. The unit is pretty light too, coming in at just 77g, though you won't find yourself flinging it across the room.
The integrated USB cable cannot be removed, which is to be expected at this price, but it's not braided and as such can be a slight pain to use. Speaking of using the mouse, the CPI (counts per inch) can be configured between 100 and 8,500, which isn't as flashy as more premium mice, but does allow for some degree of personalization to get the Rival 3 feeling just right in-game.
And in plenty of games, the Rival 3 performs admirably. Between trying out PlayerUnknown's Battlegrounds, ARK: Survival Evolved, Terraria, GTA V, and Age of Empires II: Definitive Edition, I experienced no tracking issues or performance hits with the sensor. Regardless of what type of titles you prefer to play, the Rival 3 has enough guts to handle what you can throw at it.
Like other SteelSeries mice, the Rival 3 works with SteelSeries Engine, the company's software package that allows one to manage all accessories. With the Rival 3, it's possible to alter CPI, lighting, button mapping, and other configurations. Unfortunately, because there's no onboard storage, you'll need to install and run the software to make changes.
What you might dislike about the SteelSeries Rival 3
The sensor, while great for the price of the mouse, isn't as good as other mice out there. You shouldn't expect top-level performance, but even budget-friendly mice these days have vastly improved sensors compared to years ago. You also can't customize the mouse as much as others allow, including weight.
The non-braided, non-removable cable is also a minor gripe.
Should you buy the SteelSeries Rival 3?
This isn't the best gaming mouse around and one shouldn't expect just that when buying the Rival 3. However, the sensor performance is very good when used in-game, making it a compelling option for those seeking an entry-level, affordable pointer. You've got RGB lighting, a decent design, and excellent build quality.
While there are a total of six programmable buttons to help map in-game functionality, you won't find any profile storage for LAN use, nor can you alter the weight of the device. Still, with a polling rate of up to 1,000 Hz and a configurable CPI of between 100 and 8,500, the Rival 3 has some great features for the price tag.
Solid Pointer
One of the best entry-level gaming mice

It's hard to beat the SteelSeries Rival 3 on price and performance, rocking a trimmed down TrueMove sensor, but a few minor flaws prevent this from being a truly great PC accessory.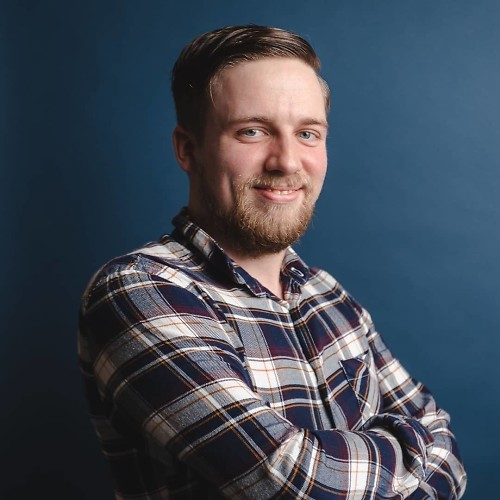 Rich Edmonds was formerly a Senior Editor of PC hardware at Windows Central, covering everything related to PC components and NAS. He's been involved in technology for more than a decade and knows a thing or two about the magic inside a PC chassis. You can follow him on Twitter at @RichEdmonds.