Surface 2 LTE – Quick impression and answering some questions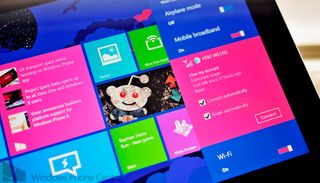 Earlier this week, Microsoft finally released the Surface 2 with LTE on board here in the US. Available at Best Buy and Microsoft Stores (both online and in-stores), the $679 device brings 4G LTE connectivity to you wherever, whenever.
I managed to pick one up and have been playing around with it for the last 72 hours. Seeing as a lot of people are curious about this device, including features or limitations, I figured I'd do a quick-n-dirty breakdown of the major aspects. Hopefully it will quench your thirst in case you are considering this device.
Build and Design
The Surface 2 LTE, which runs the RT version of Windows 8, is for all intents and purposes the same as the Surface 2. It only comes in the 64 GB version, which makes sense as the person buying this probably needs it for 'professional purposes'. The LTE version is technically heavier, though we're talking a couple of pennies at most. Translation? They weigh the same, you won't notice.
The one physical difference is the micro SIM card slot, found on the left side of the device. It's positioned well below the volume rocker and does not require a tool to open it. You simply push it in and it pops out, which was a great design choice. Granted, you will probably not be touching it much, but it's better than those stupid SIM tools.
Other than that, it looks and feels exactly like a Surface 2 with nothing that pops out as different.
Does it have GPS?
Yup. As you can see in the above photo, it has a toggle switch for the GNSS (Global Navigation Satellite System) found under Airplane Mode. That means with some offline maps (via Nokia's HERE Maps app) you could easily use this a navigation tool when camping, in the car of just in the city.
Is it SIM unlocked?
Unfortunately, I can't test this right now. The Surface 2 is micro SIM and all my SIM cards are now nano, meaning I need to use an adapter. I'll try to get that to happen in for next week and will answer the question in a separate article. For what it's worth, I did toss in a Verizon SIM and got a "no connection" icon.
How fast is the LTE?
Like most things, it will depend on the strength of your connection. Even in a low-bar area (two to three bars), such as my apartment, I can squeak out around 2-4 Mb/s and 2-5 Mb/s up. Those aren't radical speeds, but even in low signal areas, the result feels the same for browsing, checking email, etc., which is it works without a hitch.
In comparing the Lumia 2520 (Verizon) to the Surface 2 LTE (AT&T), under similar network conditions, they performed nearly the same.
How do you know how much LTE data you used?
The Surface 2 LTE basically has a Data Sense-lite built into it. By tapping on the Networks pane, you'll see a new separate section for 'Mobile broadband'. There you can see some options for LTE when you tap it, including 'Connect automatically' and 'Roam automatically'. You can also force the AT&T connection this way, overriding Wi-Fi, by tapping 'Connect'.
Regarding data, if you head into Settings, Network and selecting AT&T, you can enable the Data Usage section. There you can toggle two options
Show my estimated data use in the Networks list
Set as a metered connection
Once you enable it, under the Mobile Broadband pane you will see a live meter of your data usage. That's really useful if you want to keep track of your data.
Which does it use, Wi-Fi or 4G LTE?
Like Windows Phone, Windows 8 is smart about this. It will always use Wi-Fi first and only hop to LTE when that is not available. There's no thinking involved, you just let it do its thing. As mentioned above though, even on Wi-Fi you can force connect it to AT&T, in case your LTE data is faster than Wi-Fi.
Can it share the LTE data?
Yes! AT&T's data plans allow you to turn the Surface 2 LTE into a mobile hotspot, with up to 10 connections. That can be very convenient for multiple reasons and it's good to have as an option.
AT&T AllAccess app
AT&T did include one app, dubbed AllAccess. There's not much to it though it does pull down your data usage on your account, including other phones you have on that account. Tapping on the My Account area opens up Internet Explorer to login your account.
That's the majority of this app, a front for the website. Still, there's some redeeming qualities.
Notifications – Here you can see any messages from AT&T, presumably warnings on data usage and your account status. It has an All, Unread and Read subsections
Mobile Hotspot – Here you can quickly toggle the internet sharing/Mobile Hotspot feature on or off. It has also has a nice direction box, explaining what you need to enter in for connecting devices. Likewise, you can also see a list of connected users, which is great for security
Wi-Fi Finder – If you want to save your LTE data, it has a handy tool for finding AT&T Wi-Fi hotspots, which include Starbucks and McDonald's. It has a full map, filter, button for directions and even a Share option
Live Tile – AT&T AllAccess also has a Live Tile that reveals your current data, including usage and how many days remaining before your account resets. Once again, super useful
AT&T's AllAccess app is actually pretty well done. It lets you monitor your data easily, toggle the Mobile Hotspot feature, monitor connections and I really dig the Live Tile.
Is there a discount for a two-year contract?
Yes, you can buy the device without a contract ($679) or with one and receive a $100 discount ($579). Obviously, AT&T does not subsidize tablets at much as phones, so the discount is significantly less.
How much is data?
AT&T has various plans. I'm signed up for the Mobile Share 4GB – Data, which costs $30 a month plus $10 a month line access fee. So that's an extra $40 a month, which you can also share with up to 10 devices.
Is that a good deal? Not sure, but it's not as bad as I thought it would be. Obviously, the cost/benefit ratio will vary based on how bad you need this for your daily life. I suspect most of you don't need this, making all this talk of $130 extra (hardware) and $40 a month superfluous. For those who need this though, it's a great option.
Why buy this instead of just tethering?
Good question. Once again, it depends on your usage. Tethering is great for quick connections, to check email or do something that doesn't include a lot of bandwidth. But it's certainly not as expedient as just turning on your Surface 2 and having it already on LTE.
There's also the battery issue: using your phone as a modem will cause it to heat up and drain the battery, leaving your phone in worse off shape. Sure, you can charge your phone via the tablet (USB charging), but now you're draining the Surface's battery and you have a gangly, wired setup. I've done both and while tethering is great in a pinch, it also kind of sucks if you want to keep your battery charged and not turn your phone into a hot plate.
To repeat, for quick connections or emergencies, tethering rocks and for most people, it's sufficient. But for those on the go, who need an always-on device, paying the extra money and having it always connected is advantageous. Basically if you need the Surface 2's LTE capabilities, you'll know it. There should be no real convincing.
Surface 2 LTE or Lumia 2520?
While the Lumia 2520 is a really nice tablet with probably the best display around, if I had to choose, it would be the Surface 2 LTE. I get 64 GB of internal storage instead of 32 GB, USB 3.0, that awesome kickstand (which is ridiculous useful), a slightly larger display (1/2 inch) and you can click in a few different keyboards, all of which are amazing.
Nokia's big selling point for the Lumia 2520 was mobility. The LTE ability is what distinguished it from a few other tablets, including the Surface 2. Now that that discrepancy has been eliminated (except if you're on Verizon), the Surface 2 is in my opinion the better device.
Why? It's that keyboard/kickstand feature. Productivity is just much better with one or both of those. Sure, you can slap on the gangly Lumia 2520 keyboard, which has an extra battery and USB ports, but it's just not as nice as Microsoft's solution.
Final thoughts
Overall I really like the Surface 2 LTE. It builds off what was already one of my favorite pieces of technology and makes it that much more useful when out and about. With LTE onboard it really opens up possibilities; I'm more likely to toss the Surface 2 in my car if meeting up with some friends. Of course, this all comes at a price. In short, if you can't afford it, you'll probably know it. In that sense LTE tablets are still a luxury, not quite at the level of ubiquity as smartphones in 2014. But hey, I remember rocking a Treo 650 back in the day, or Sprint's EVDO PPC-6700. People scoffed at the idea of paying for data or even needing such a device. Clearly, those people were shortsighted. So while the Surface 2 LTE may not be for everyone – due to costs – its main feature is something we all want to have: a tablet this always connected.
Have questions? Sound off in comments and I'll try to answer. If this article is popular enough, I'll do a follow-up with any outstanding questions.
Get the Windows Central Newsletter
All the latest news, reviews, and guides for Windows and Xbox diehards.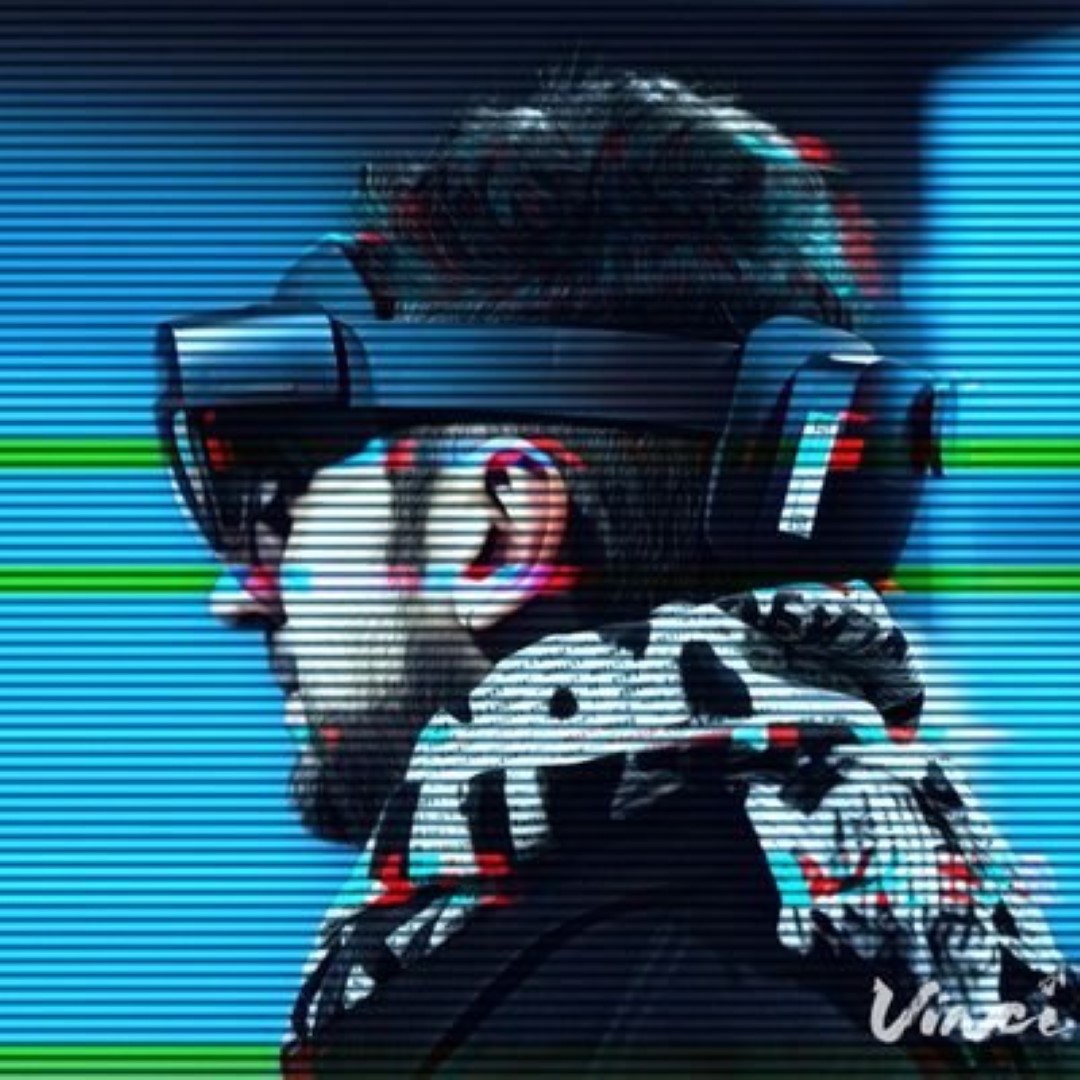 Daniel Rubino is the Editor-in-chief of Windows Central, head reviewer, podcast co-host, and analyst. He has been covering Microsoft since 2007 when this site was called WMExperts (and later Windows Phone Central). His interests include Windows, laptops, next-gen computing, and for some reason, watches. Before all this tech stuff, he worked on a Ph.D. in linguistics, watched people sleep (for medical purposes!), and ran the projectors at movie theaters because it was fun.