Microsoft's $200 Surface Earbuds carve out a unique space in today's increasingly saturated "buds" market. Whether everyone needs them is not a question, as the answer is no. But after spending the last two weeks with Surface Earbuds, I am hard-pressed to want anything else either.
What unique features make Surface Earbuds stand out, what do I think can be better, and should you get them? All of these shall be answered and more in my deep-dive review.
$200Bottom line: Microsoft's Surface Earbuds are extraordinarily comfortable, sound great, and get great battery life. But weird omissions like wireless charging, or in-ear detection make it hard to justify the $200 over stiff competition.
For
Super comfortable for long durations
Particularly good, balanced audio
Excellent battery life
Unique design with gestures
Against
Expensive
No wireless charging
No killer feature
Bold, different, but functional
Surface Earbuds design, specs and features
Microsoft took a distinctive approach to the design of Surface Earbuds, yet we saw hints of what they would look like as early as 2015 in its "Productivity Future Vision" video. With a white, glass-like rounded exterior that sits outside the ear users can have a literal surface to swipe and tap gestures on without complications.
Nothing looks like Surface Earbuds, which is good and bad, depending on how you feel about them. But in a world that went from laughing at Apple's bold AirPods design to acceptance and even normality, I don't see Surface Earbuds as that unusual. I prefer the look over Surface Earbuds as I will never be convinced that AirPods look better.
Besides the pragmatics of having a gesture-enabled surface that can be easily discerned without looking, the Earbuds also have a low profile. When someone is looking at you straight on, like in a conference call, you can barely notice them as they do not jut out from your head — they are nearly invisible. Where Surface Earbuds become evident is when viewed as a profile/side shot. The semi-glossy white orbs are then difficult to miss, something that could be lessened if Microsoft ever offers a darker grey version.
Swipe to scroll horizontally
Category
Surface Earbuds
Dimensions
Each earbud: 0.98" (25 mm) x 0.78" (19.9 mm)
Charging case
2.96" (75 mm) x 1.31" (33.2 mm) x 0.98" (25 mm)
Weight Each earbud
7.2g with ear tip
Charging case
40g without earbuds
Exterior Color
Glacier
Frequency response
20 –20 kHz
Microphone
Two microphones per earbud
Speaker
13.6mm driver
Battery life
Up to 24 hours battery with included charging case
Up to eight hours of continuous listening per charge
A 10-minute charge provides up to one hour of battery life
Cord
USB-A to USB-C cord (1 meter)
Wireless
Bluetooth 5.0 LE
Audio codecs
SBC and aptX
Waterproof rating
IPX4
Compatibility
Windows 10, Android 4.4, iPhone 5, iOS9, Bluetooth 4.1/4.2
Controls
touch, tap, swipe, voice
Warranty
One-year limited hardware warranty
There is a lot of detail in Surface Earbuds. While the exterior looks and feels like glass, it is a polycarbonate (plastic). That's good as no one wants a shattered earbud were it to fall on the sidewalk. Additionally, glass would weigh down the earbuds, which are already 7.2 grams each. That weight is slightly heavier than Samsung's Galaxy Buds (5.7g) and Google's Pixel Buds (5.3 g). But Microsoft also didn't want the earbuds to "squeak" when dragging your finger across it for a gesture, so it used material to be completely silent.
The 13.5mm drive per bud is also slightly larger with Surface versus Pixel Buds (12mm). For codec support, you get SBC and aptX, but there is no AAC.
In the box, you get the rather large Surface Earbuds case, Type-A to Type-C charging cable for the case, and two sets of fitted earbuds (small and large in addition to the mediums). It's a pleasant packaging experience, too, with a printed "Everyone's ear is as unique as their fingerprint" declarative on the inner box.
That carrying case is divisive. It is the largest out of all the popular earbud options on the market. It does, however, still fit in the coin pocket of my stretch jeans, but I'm not sure it'd be great to carry them there. This is where Apple and Google's case design is much preferred. The lid of the case has a small spring to let it snap open, but it is also a surprisingly thin lid. It does stay closed with a satisfying snap when closing, but it all feels a bit hollow.
Image 1 of 2
On the bottom of the case is a Bluetooth pairing button, in the rear, a Type-C charging port. Inside, there is a white LED that pulses when charging or stays on when paired.
Conspicuously missing from the Surface Earbuds rather large case is any wireless charging. That's a bizarre oversight considering its girth and price.
Perfected all-day wear
Surface Earbuds comfort and feel
Surface Earbuds are extraordinarily comfortable. Microsoft envisions users wearing these eight hours a day (to match that eight-hour battery life), but for that to be possible, you cannot experience "ear fatigue."
Microsoft did an incredible job on the design. The earbuds twist into your ear with ease and just stay there with no active pressure points. I was able to wear the earbuds for four hours straight and not even come close to being bothered.
Seeing as there is no active or passive noise cancellation, these earbuds do not touch your ear canal at all. I prefer that design as it allows you to hear someone talking to you, or a car coming up from behind. It also means your ear canal won't get sore from hours of having something jammed into it.
Likewise, these earbuds to not rattle, shake, or even fall out. They really lock into your ears. You can run with them and do light exercise with no problems (they are IPX4 rated too). You can also lay down on a pillow with your head on the side while listening to a podcast or music or watching a movie with no discomfort.
Removing the earbuds from the case is also tricky. Due to how they lay flush, you must dig into prying them out. Same with placing them back in as the orientation needs to be correct.
Let's talk software
Surface Earbuds paring and Surface Audio app
Surface Earbuds, because they work on iOS, Android, and Windows 10, relies on standard Bluetooth. While Swift Pair (Windows) and Fast Pair (Android) help the process with a pop-up notification that "seamlessly" assists in the pairing process, the Surface Earbuds are not immune to the fussiness of Bluetooth even in 2020.
This finicky Bluetooth behavior is also complicated by the new Surface Audio app, which is excellent. But in all headphones with an assistive app, pairing becomes this weird dance between hitting the pairing notification, using Bluetooth settings on your phone, and letting the app try to make it all happen. Surface Earbuds are no different.
The Surface Audio apps, which are available on iOS, Android, and Windows 10, let you control the equalizer with presets, or customize and save your own. You can also see volume level, battery life (per earbud), disable touch controls, choose language support, watch tutorial videos, and download firmware updates.
Image 1 of 2
For some reason, however, you can't see the battery life of the carrying case. By comparison, the case for my Bose SoundSport Frees has a simple five-point LED to assist in such matters.
On Android, there is also a persistent notification to help keep the connection alive to Surface Earbuds, which is annoying (I already have one for Spotify, my Tesla, and Microsoft's Your Phone). There doesn't seem to be any downside, however, were to you turn it off.
Surface Earbuds can be paired up to seven devices, but there can only be one active connection at a time. That functionality is in contrast to the Surface Headphones, which can handle eight pairings and two active connections. But the excuse is reasonable: One of the pairings is actually between the left and right earbuds, which communicate wirelessly to operate. And because that counts as an active pairing, there an only be one more connection to your PC or phone allowed at a time.
Image 1 of 2
This active pairing limitation is very frustrating as it prevents users from jumping between smartphone usage and PC video conferences effortlessly. Instead, users must force disconnect (turn off Bluetooth) on one device, connect to the other, and hope it all works. Sometimes it does, sometimes it doesn't. While annoying, this is just how Bluetooth operates, and I am not sure how Microsoft can solve it, but I wish it could.
Even when connected to the PC, there are still Bluetooth quirks. Under Skype, there are two Surface Earbud options under the audio settings page, one for Surface Earbuds with hands-free AG audio, and another for Surface Earbuds stereo. Why? I don't know, but only one of them works with Skype (AG audio), and the other is what you want for music. And Windows itself is still not very friendly to streamlining audio selections, which can be a labyrinth of options.
On the plus side, you can use just one earbud at a time with the other in the case. There is also no lag when using earbuds to watch movies or live TV — lips and sound matches perfectly.
Surface Earbuds support whatever voice assistant is on your phone, but no voice assistant is built-in. On Android, this means you can use Google Assistant, Bixby, or Alexa with a simple long press on either bud. For the iPhone, you can only use Apple's Siri as there is no way to assign them to Google Assistant.
Swipe left
Surface Earbuds gestures and control
Gestures with Surface Earbuds is another adventure. For the most part, the gestures work and work quite well. But there is a breaking-in period in which you must get used to them to figure what works.
Some gestures work on both earbuds (double tap, touch, and hold), while others are left-only (swipe forward, back for audio tracks, PowerPoint), or right-only (swipe up/down for volume). It is not bad, but it is all a bit different if you are coming from Surface Headphones. It would seem a better option to have all the gestures available on either earbud, but Microsoft likely omitted this to prevent mistakes in gesture actions. There is also no way to customize those gestures with the app.
Even how you perform the gestures takes some practice since you are never looking at yourself while executing them.
To further confuse things, on Android, you can triple-tap to open Spotify, which then auto-starts playing algorithmically picked songs for you. Another triple-tap during Spotify playback puts a kibosh on that song and goes to the next algorithmically picked one. It's a neat feature, but due to Apple's limits, a triple tap doesn't do anything on iOS. Luckily, swiping between tracks in Spotify works for iOS, Android, and Windows.
Reversing things, on iOS, you can use the Play My Emails feature in Outlook to hear your emails and respond to them. But you can't do that on Android…yet (it's coming in the next few months).
But once you get used to the gestures on Surface Earbuds, it is quite satisfying. Being able to change tracks, pause, and control the volume of your music or a phone call while never touching your phone is liberating.
One strange omission is the inability to auto-pause when the earbuds are removed from your ears. This feature is becoming increasingly common, and while Surface Headphones can auto-pause when placed around your neck, no such function is found with Surface Earbuds.
Sounds good
Surface Earbuds audio quality and battery
Microsoft has a knack for doing an impressive amount in sound with little hardware. You don't need to look further than its long history in the Surface PC lineup to see it knows how to get a lot of audio out of a small speaker.
This audio talent translates well to Surface Earbuds. Are they the best out there? I don't know; there's a lot of subjectivity in that claim. And seeing as these headphones don't go into the ear canal, volume and bass will not be as intense as some other options. What I can tell you is I think they sound great.
A few of us at Windows Central now own the Surface Earbuds, and the consensus is the audio quality is competitive against Apple, Samsung, and Google — they are up there with the best. But due to the differing design, the sound profile here is distinct.
Audio is crisp and vibrant but not overwhelming, falling in a very middle range. Users have access to a five-band equalizer in the app, which lets you fine-tune the sound profile to your liking. I recommend boosting the lows a bit higher if you prefer a more bass-heavy experience.
As already mentioned, there is absolutely no noise-canceling ability here. Microsoft would gladly point you to Surface Headphones 2 for that feature, but Surface Earbuds have a different goal. Microsoft sees these as being used all-day in the office, or at home where background noise is not an issue. Could you use these on a plane or a subway? Sure, but it won't be any different than using Apple AirPods.
The microphones are also particularly good. It's not clear Microsoft is excelling here compared to the competition, but they are not lagging either. Even when I used them on our podcast, the audience's consensus was that their quality was excellent and better than expected.
For battery, Microsoft promises eight hours of usage per charge, with two more recharges in the case for 24 hours. For streaming music, and just leaving them in, I would push that number closer to seven hours, and maybe only five if using them for calls the entire time. But they are incredibly good for battery life.
Dropping them in the case for ten minutes gains you an extra hour of usage.
On a peculiar note, the right headphone tends to have a lower battery percent reading than the left. This behavior is likely due to the right being the "master," which does more work for audio broadcasting.
The bottom line
Surface Earbuds amazingly comfortable, but tough competition
Like Surface Headphones, Microsoft has proven it can create impressive and competitive headphones in an increasingly saturated market. While Surface Earbuds look different with a bold, but functional design, I can say they do distinguish themselves from the crowd.
Where Surface Earbuds take the lead is comfort, battery life, and audio quality. Microsoft intends for these to be worn all day, and that goal is achieved. I'm not sure other headphones can outmatch Surface Earbuds in this regard.
Gestures, while finicky, are also a unique selling point. Being truly hands-free from your phone is fantastic. But that advantage is weakened if you have a smartwatch (notably the Apple Watch), which is just as functional (maybe even more). Being able to use live translation or dictation in Microsoft Office is neat, but very niche (plus any microphone can do the same).
But while audio quality and battery life are excellent, it is the price versus features that make Surface Earbuds a tough sell. With no wireless charging for the case, no ability to see how much battery is left in that case, no in-ear detection, all while charging $20 to $60 more than the rest, is difficult to justify. (It is worth noting students can get a 10 percent discount knocking the price down to $180).
Surface Earbuds have a particular target audience, and I'm a part of that, which is why I like them so much. They are outstanding. But I am not convinced that the market is big enough for people to take an interest in Surface Earbuds over the more widely available and cheaper Galaxy Buds, or AirPods.
While Surface Earbuds are excellent, they only shine in a few areas, and I'm not sure many people care about those particular advantages to pay such a premium. If Surface Earbuds were priced at $150-$175, that would level the field. But Microsoft is going to need something else to warrant that $200 asking price, and right now, that killer feature is not here.
Hear Smarter
Microsoft's super smart earbuds

Surface Earbuds have an excellent, albeit unique, design that is comfortable for all-day wear. However, incredibly good audio and exceptional battery life may not be enough to justify $200 compared to more affordable options.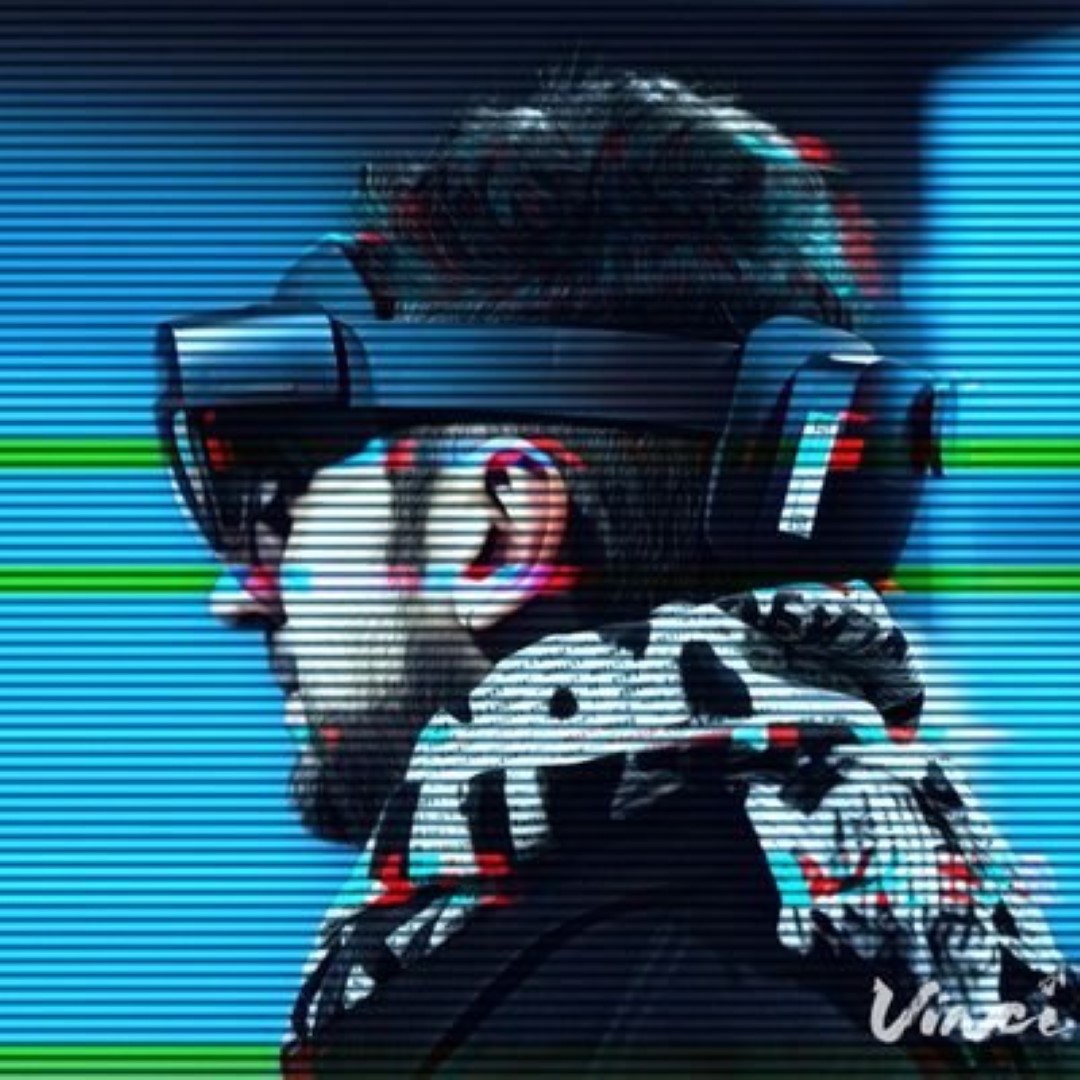 Daniel Rubino is the Editor-in-chief of Windows Central, head reviewer, podcast co-host, and analyst. He has been covering Microsoft since 2007 when this site was called WMExperts (and later Windows Phone Central). His interests include Windows, laptops, next-gen computing, and for some reason, watches. Before all this tech stuff, he worked on a Ph.D. in linguistics, watched people sleep (for medical purposes!), and ran the projectors at movie theaters because it was fun.