T-Mobile Announces Shadow - $149.99 on Halloween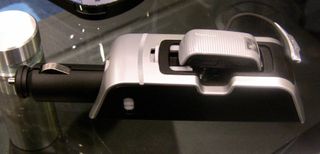 We were less than enthused with the T-Mobile Wing, but this Shadow appears to more than make up for it. Specs are about the same - Quad-band GSM, WiFi, 2mp camera, microSD. It also has a nice 5-way/jog wheel that I first used on the Blackjack II and think should be standard now for WM smartphones. There's also a slide-out "suretype" keyboard, as well.
But, ah, T-Mobile, I might not use the words "High Speed Internet" when describing the features. I know it has WiFi and all, but EDGE doesn't count as high speed anymore. Hate to have to be the one to tell you that, but there it is.
Anyhow, it comes in brown and green (erm, "copper" and "sage") and sells for a very reasonable $149.99 with contract.
Read: T-Mobile Shadow - Brown phone details from T-Mobile (opens in new tab)
I see people using sexy when talking about this phone, and I really have to wonder what drugs they have been taking...
Maybe it looks much nice IRL...
Surur
Windows Central Newsletter
Get the best of Windows Central in in your inbox, every day!
Thank you for signing up to Windows Central. You will receive a verification email shortly.
There was a problem. Please refresh the page and try again.