T-Mobile US Lumia 925 finally picks up Lumia Denim update
By Daniel Rubino last updated
Another carrier has (surprisingly) beat AT&T to the punch for the Lumia Denim update. T-Mobile US is now pushing out the update to its small but dedicated base of Lumia 925 owners, bringing some new firmware and an OS upgrade.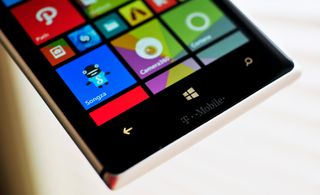 T-Mobile themselves have not updated their support page (opens in new tab), but Microsoft (opens in new tab) has (opens in new tab), and tips from users tell us the update is live. Indeed, we have checked on two of our Lumia 925s for the US carriers and have updates waiting.
The OS update bumps users to version 14226 of the Windows Phone 8.1.1 updates, making it one of the latest releases of the OS for the public.
Likewise, the firmware is jumping from 1439 to 1451 (3051.50009.1451.0018), with what we presume are hardware optimizations for the venerable Lumia 925.
Unfortunately, Lumia Denim is not expected to bring many new hardware features like Lumia Camera 5.0, but support for folders, Cortana and more through the OS should be a welcome addition.
Windows Central will update this article as soon as T-Mobile posts a more detailed changelog. Meanwhile, we are going to upgrade our phones and advise you do the same.
Update: T-Mobile has now refreshed their support page (opens in new tab), reflecting today's update. Unfortunately, the most they say about the new firmware change is "Stability improvements".
Jump into our Lumia 925 forums for help or questions!
Thanks, Ronaldo T., for the tip!
Daniel Rubino is the Executive Editor of Windows Central, head reviewer, podcast co-host, and analyst. He has been covering Microsoft here since 2007, back when this site was called WMExperts (and later Windows Phone Central). His interests include Windows, Microsoft Surface, laptops, next-gen computing, and arguing with people on the internet.
If only this also made it to the similarly spec'ed Lumia 810. Oh wait they didn't even get the last 8.0 update much less 8.1.

As does mine. And my wife's.

my wife still uses her 810 and it has been a better phone to her than my lumia 925 has been to me! I put developer preview on it so at least she has SOME features, but man I wish they hadn't scrapped this phone, given that it has expansion I like it better than my 925!

What kind of feature she doesn't got?

I believe "expansion" meant microsd. I prefer the 810 over 925 because of it.

Yeah, will those on Dev Preview get it? I'm on it, don't see anything yet...

I meant why doesn't myrandex have dev preview on their 810.

For those who have the Preview for Developers app go into it and uncheck the enable box and then you will be able to update...

Un-check PFD, then turn off your phone and after that check for updates ;)

Denim Update also available for Lumia 920 India

... Similarly spec'd?
The 810 is dead and has been for a while.
Move on.

Only to a few. The 810 had the least amount of issues of any WP.

I'll move on when TMO admits they no longer support it.

Wasn't AT&T the most WP-friendly carrier? lol

Haha, my thoughts exactly. Seeks to leapfrog. Just the Lumia 1520: That's the one where it matters.

That's what everybody says

If you look back at the previous articles and comments, I thought AT&T already had it and that VZW was last. There was SO MUCH VZW doesn't care this and that. Even though VZW was releasing statements saying that they were fixing issues, people were up in arms about Denim. Now it seems VZW was out in front... (I'm still going to T-mobile though...)

Well considering they did discontinue the icon less than a year after sales. Verizons criticisms were warranted.

What you are referring to was the more significant Cyan Update in the fall. Verizon skipped that one all together. I guess it's nice they got to Denim first, but there were months where ATT people could enjoy the features of Cyan while Verizon customers were stuck on Black.

I used to whine about it, but now happy with the unlocked 930 in my hands.

Same thought I have.... Lol. Verizon received Lumia Black and Denim before AT&T. Hardware wise however, AT&T is a winner.

This fiasco with Denim has me seriously reconsidering AT&T as my wireless provider. IDK what their priorities are, well, besides coming up with new ways to soak their "customers", but none of them are Windows - anything - smartphones or tablets. Actions indeed do speak louder than words.

Cue the rage against AT&T!

Well, it is kinda weird....
.......
I mean they do, or are supposed to, support the best overall WP device available in the US, the 1520.

What a useless comment.... Do you have the right to police comments here❓ Show me where it's stated that you do..
........
I'm not going to stop posting something that I want to. That's MY PERSONAL OPINION❗... Are you serious? Look. If you don't like something you see me post I suggest you ignore it.. And, if you don't like everything you have ever seen me post then remember my user name, and ignore me all together...
If you disagree then tell me why,, but please don't tell me to "just stop it"... You're not anyone's keeper here...
.........
Thanks for the suggestion, but no thanks.. Respect that, and I promise I'll do the same for you, if I remember you... Which I probably won't,, because I don't go around policing people around here like you do..... Thanks for understanding, Matt.

the reason I dropped Android all together was because the Googlg/Motorola fiasco with the Motorola Atrix 4G.. (on Google cancelling the updates that were promised by Motorola before they sold out to Google) if this garbage keeps up with ATT ignoring their customers that upgrade to the newest phones, so they have the newest, might be time to not just switch back to Android but to Verizon as well..

What. The. Hell. -omg ATT, where you at?

1520...of course. I wouldn't be complaining if I had another phone.

Oh.. Well, there's a ton of other att devices that haven't got it yet...

Yes, but they don't really gain anything over the Dev Preview alone. The 1520 is the one everyone is waiting for because we will get the all important camera improvements.

Yeah,, and the 930.. We can't forget that one.

Yeah like my Lumia 635 & my wife's 1520

On Twitter AT&T is saying that they don't have a timeframe or update at this time, but over a month ago they were saying real soon..lol what a joke AT&T is.

They said it would be soon a month ago❓❓

Yes, they told me the same...

1520 can't get the TP, or Denim... Damn.

That could well just be a random difference in wording (different person writing the tweet, or someone who doesn't understand the level to which these ocmments are analyzed). Howver, I am very impatient at the moment... I wan't my 1520's camera to rock!!

Data toggle it's the most import for some users :) happy for you guys!

If I get an unlocked 1520, how would I get the update?

By going to Settings and Phone updates :P

You will get an update when its available internationally , or at least its available in your region for unlocked phones

Neat. I was thinking of getting a 925 when I switched from AT&T to T-Mobile. I'm glad it's gotten some love.

Nothing yet on my 925. :/

Me too, says no update when I check grrrr

If u have the Preview for Developers app go into it and uncheck the box. Then u will see the update

Do you have to be connected to T-Mobile to get it to download?? Just switched from my 925 to an iPhone 6... still have it and everything.. EDITEDIT: unchecking box there let me download it

I want update for Lumia,625 till,last of,Feb

Daniel, any news about lumia 635?

Was wondering the same thing. Can the 635 be far behind?

Forget AT&T, even our damn unlocked, carrier-free Lumia 830s (RM-985) haven't gotten Denim yet.

Yay everyone has it except AT&T. Posted via the Nexus 1520!

Nope, tons of unlocked, carrier free 830s and 1520s don't have it either. Microsoft just as much at fault as AT&T for this crap.

I'll keep saying it... someone on this site (I think it was Daniel but I don't remember what article or video I saw it in) recently said that CV country variants actaully have to be approved to some degree by ALL the country's carriers. Hence why they are often last.

The 920 CV-NL also received an update. I guess the newest build thus far. 8.10.14234.375 dated 9-2-2015.

Hope AT&T being last for Denim updates means they will be the first US carrier to carry new phones later this year. And not crippled or budget phones either!

Hell yeah! And lumia denim for 820 in greece!!! Posted via the Windows Phone Central App for Android

Atleast its hitting the US, finally.

Whoot!!!! Don't really expect it to improve much. But it is GREAT to see T-Mobile support WP!

Thank God, I had actually given up on it.

I have a 920 but this is great news! Enjoy 925 users.

Not surprising. AT&T was always slow, since the first update to 7.0.7004.

Interesting, I had thought the 925 already received denim. I remember getting an update before I switched to the M8, I wonder what that was?

It was a well known bug, it wasn't really Denim.

my 920 keeps "checking for updates" :(

Hmm... Just checked for the update but there's nothing so far on my phone.

Hardware optimizations = replace text "Cyan" with "Denim" :D

No update for my T-Mobile 925 yet...

So much for the reports of T-mobile skipping the Denim update. Checking for updates now.

Says I'm up to date. What gives?

If you are running preview for developers you have to disable it to get the update

Hey, would you look at that. Thanks!

Great, now how about we get Denim on our Lumia 635? You know, a phone model that is much newer and that should have received this update months ago already. Here we are, still waiting.

After all this time I still love the design of the 920.

+1520 will get the update at 11:59pm Feb 28th haha. Absolute last minute.

No... This report is wrong.. It's only India who is to have all devices updated by the end of February.

Totally forgot I read that article. Womp womp. Sooo no denim for 1520 att users until the new flagship drops...and we all know how long that'll be +1520

Arrrrg, damn it I want it.... I thought having the 1520 at&shit was gonna be first than all this news

What about Lumia 520 on tmobile uk

Installing right now, hope it helps with battery drain.

Never had a very drain problem on my 925... Ever

How many sous do you have running in the background?

.....I sure hope that when AT&T releases denim (finally) that they're are ZERO bugs remaining.....the length of time that we have been waiting is ridiculous and there should be no issues or flaws once it comes out

Nothing yet for my 925 on TMo

Had to disable PfD and it's now preparing to install. Also 925 on tmo.

I'm so tired of waiting for 1520 HK variant U_U

I'm on tmobile with a 920 that i originally had on at&t. I'm also on the developer preview. When (if ever) would I look for the update? When at&t pushes it out?

Weird, I've had mine for months

That's just the extras+info bug. Power cycle or soft reset, should say Cyan.

The fix / workaround To get the update: Go into Preview for Developers and uncheck it, and click done. Then check for updates again. When when it is done, re-check Preview for Developers again.

Good stuff. I really hope T-Mobile and Microsoft Mobile keep a close relationship. I really want to see the next Lumia flagship on T-Mo and since contracts are dying off, Windows Phones excel at the "bang for your buck" category with quality builds and phones that thrive with low specs and at a low price. They're perfect for one another! Keep them coming!

My 925 seems snappier. Lumia camera is obviously still slow to load. Under extras+info, i saw something messaging+. Don't remember seeing that before. Haven't noticed anything else.

I love stability improvements!

MS needs to strong arm carriers and just push their updates through like apple

Come on TMO on the 635.... I'm seeing the headlines....

The phone that was perfect in every way except storage capacity or lack of storage expansion.smh Just give us a 925 refresh with a 20mp camera and updated internals. How hard can it be?

Agreed! This is still the design I'd most like to see get a successor. Bigger screen, better camera, and wireless charging built in!!!

Seriously I'd switch back to Windows Phone if they would release a 925 for T-Mobile and other carriers. I'm so tired of budget, budget, budget. I'm sure Microsoft wants Windows Phone to be known for more than being the budget OS. Posted via the Windows Phone Central App for Android

That's basically the 830 really. Wish they had gone with the higher end proc though.

Update the 635 damn it!!! I don't want to WAIT FOREVER

How do you uncheck dev preview to get the upudate

Open the DFP app, uncheck.

Lumia 620 can't support Lumia camera 5.0 and firmware 14219 not 14226​ ​

This slow Tortoise 3 UK Carrier is making me very tense, every other carrier has gave the denim update to Lumia 925, but the one and only carrier didn't giving the update as soon as they have released, I am waiting for the denim update

Maybe ATT is waiting to release it on all the phones at the same time

Got it installed earlier, seems to be running smoothly. I probably have to do a restart yet again, as my "Photos" live tile is showing only stock images not from my phone even though it is set correctly in the settings. I also noted that all apps had to be reinstalled (done automatically, mind you) after the update. This meant that when I tried to launch Lumia Camera, it wouldn't run for a while even after the OS update was complete. Those took maybe 15 minutes? I've been eagerly awaiting the live folders, started reorganizing a bit already. I'd really like to see interactive tiles next with things like play/pause buttons built in.

925 user, had to uncheck developer preview to get the update. All good so far!

I am on the developer preview and didn't have to do anything. Just went into phone update and checked for update, It took about 5 minutes on the checking screeen and started to download and I then immedatly installed. Didn't have to unregister from the dev preview to receive it.


Weird issue, once I update it shows Denim, but if I reenable DP it goes back to say Cyan.

Breaking news .... !!! just recieved lumia denim update on my LUMIA 1520 in INDIA...... So happyyyyy.... !!!!!

AT&T Just pushed out the denium update to (at least) the Lumia 1520. I was greeted to a toast message at around 1pm MST. Now my "Hey Cortana" feature can be enabled.

We installed on a 925 yesterday, but looks like the "hey Cortana" feature isn't available. Anyone seeing anything different?
Windows Central Newsletter
Get the best of Windows Central in in your inbox, every day!
Thank you for signing up to Windows Central. You will receive a verification email shortly.
There was a problem. Please refresh the page and try again.