Tablet pens for drawing 2021: Here are the best stylus to create your masterpiece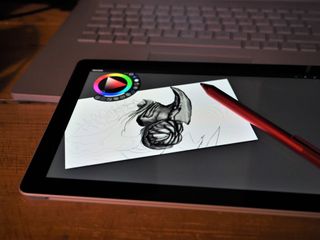 (Image credit: Windows Central)
PC setups catering toward digital art can be expensive and cumbersome. They can limit your ability to create digitally on-the-go, and the price can be prohibitive for hobbyists or newcomers. Thankfully, if you've invested in a Windows tablet or a 2-in-1 device, you're already on your way towards creating your digital masterpiece. Whether you're just trying out digital art or you're an experienced artist, an active stylus compatible with your touch screen-capable device with pressure sensitivity support is a useful tool to add to your workflow. Here are just a few of the best tablet pens for drawing that can help you get started.
Things to note when picking a stylus
When you're purchasing a stylus for digital art, there are some things to consider versus just simple note-taking. Most note-taking stylus pens are capacitive; they lack any actual internal components that interact with the screen you're using. They behave on screen like a fingertip but with a smaller mark-making footprint to allow for finer lines. However, an active stylus does feature internal components necessary for important functionality, such as pressure sensitivity and palm rejection.
Another important thing to note is that stylus pens designed for 2-in-1 and mobile devices are often a bit behind in their technology than the pens bundled with a digitizer or pen display. Even cheaper tablets include a battery-free stylus that is capable of tilt sensitivity and 8192 levels of pressure. Most standalone styli are limited to just 4096 pressure points and often lose tilt sensitivity support when paired with an incompatible device. Not every stylus will work with every device, which puts checking for compatibility at the top of your "to-do" list before purchasing.
So, why would you choose a regular stylus pen for a 2-in-1 device over a tablet or pen display? The biggest reason is portability. Adding an additional tablet to a laptop bag can be cumbersome. Plusm there's the risk of scratching or damaging the display in transit. Digitizers and pen displays also have system requirements and drivers to worry about, but most styli can function with a wide range of devices with no setup process. They can also free you from the confines of a desk, as you can use them while sitting on a couch, enjoying a movie, or even while traveling.
Some suggestions
With most of the styli currently on the market holding on to the standard features of tilt sensitivity, 4096 levels of pen pressure, and palm rejection, there's little room for any one device to genuinely come out on top. However, the Renaisser Raphael 520m runs away with all of the accolades. It's comparable to —if not better than— the high-end competitors in functionality at a third of the cost, earning its spot as the staff pick for best tablet pen.
However, the downside to the Raphael 520m is that it is limited in the devices that it will work with. If you're concerned about picking up a stylus that will work with any device, then the Bamboo Ink Plus is the better choice. Granted, that extra functionality comes with a much higher price tag. Still, because the Bamboo Ink Plus is compatible with Wacom's drivers and Microsoft Pen Protocol, it has the highest chance of working with more devices without issue. This is an added benefit if you plan to work across multiple touch screen devices with different driver technology — one pen to rule them all, if you will.
The good news is that most of the active tablet pens on the market today will offer basic features like tilt sensitivity and palm rejection. While the pressure point curve is still quite a bit lower than what you would get with a drawing-specific tablet, the market standard is still more than suitable for any artist to create beautiful images.
Get the Windows Central Newsletter
All the latest news, reviews, and guides for Windows and Xbox diehards.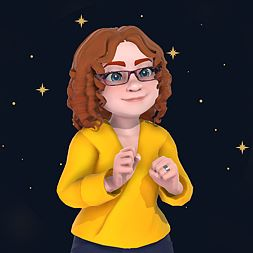 Cole is the resident Call of Duty know-it-all and indie game enthusiast for Windows Central. She's a lifelong artist with two decades of experience in digital painting, and she will happily talk your ear off about budget pen displays.