Tech support call center accused of fraudulently charging $80 for free Windows 10 upgrades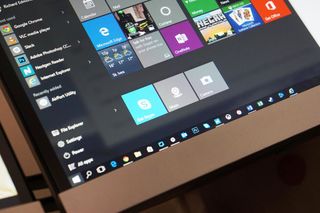 Microsoft wants Windows 7 and 8.1 PC owners to upgrade to Windows 10 for free until mid-2016, but a lawsuit claims that a company is trying to charge people $80 for that same update. The Washington State Attorney General's office filed thatt lawsuit this week against India-based tech support company iYogi.
The lawsuit claims that iYogi has violated Washington's Consumer Protection Act for a number of alledged actions:
In online ads, iYogi associates itself with major technology companies such as Microsoft, Apple and HP. When consumers call iYogi, the representative claims to provide tech support services on behalf of whatever company the consumer inquires about.
After gaining remote access to the consumer's computer, iYogi identifies benign but complex-looking files and claims the "infected files" harm the computer. iYogi misleads the consumer into believing he or she must download iYogi's diagnostic software to fully identify the computer problems.
iYogi then produces a diagnostic report on the consumer's screen and claims there is malware or other serious defects. iYogi misrepresents the report by telling the consumer these infected files are harming the computer, when in fact the identified items are often routine programs that pose no threat.
Once iYogi has alarmed the consumer, the representative proceeds to aggressively sell a tech support plan to fix the non-existent problems — 1 year for $140 or 5 years for $379. iYogi claims the plans cover tech support needs for the length of the contract.
iYogi also informs the consumer the computer doesn't have antivirus software and tries to sell the consumer iYogi's antivirus software for up to $80, even if an existing antivirus is already installed.
iYogi also states the consumer needs to update to the Windows 10 operating system, or the computer will be harmed, which it will not. iYogi uses this scare tactic to coerce the consumer into buying Windows 10 for $80, even though Microsoft offers the upgrade for free.
The press release announcing the lawsuit also contains a statement from Microsoft President Brad Smith:
The Washington State Attorney General's office claims that "hundreds, if not thousands" of its residents might have been affected by iYogi's actions. The company could face fines of up to $2,000 for each violation of the state's Consumer Protection Act and $100,000 for each violation of the Computer Spyware Act. iYogi has yet to respond to the lawsuit.
Source: Washington State Attorney General; Via: GeekWire
Get the Windows Central Newsletter
All the latest news, reviews, and guides for Windows and Xbox diehards.