The Walking Dead: The Telltale Series - A New Frontier rises from the grave in November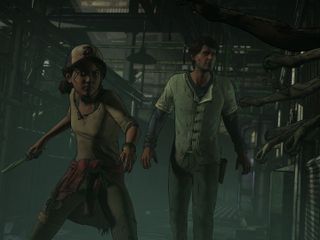 The Walking Dead: The Telltale Series - A New Frontier, the third "season" of episodic games based on the comic book version of the zombie franchise, will begin in November for the Xbox One and other platforms.
Telltale says that players will once again control Clementine, the star of the first two seasons of its Walking Dead game series. who is now a teenager in this world. Players will also control the new character of Javier:
The new season will be set nearly four years after the events of Season One:
The disc console versions of the game will include the first episode, as well as a Season Pass to download the other episodes as they become available.
Windows Central Newsletter
Get the best of Windows Central in your inbox, every day!
Previously the games carried over with the old saves, like Season 2 used the 400 days saved to determine who was alive... with this one being released for Xbox One, will they make it possibly to somehow gain your progress from the 360, or will it have to be a fresh start

Since they re-released them on Xbox One, it is possible they'll link into those saves. Not sure they can do the same with the Xbox 360 saves since they aren't BC at the moment.

I played the first season on the 360 and then got the second season on the XBO. The saves did not transfer over, so I had to buy and replay the first season on XBO (which was thankfully on a big sale) to have a customized/similar experience.
They may have changed it up for the new release, but personally I wouldn't bet on it.

Is that Alan wake in the screenshot?

This is one of those games that ill have to get for PS3 as that is where I have my saves for the first 2 seasons, 400 days and Michone. ☹

Yep... I have this on various platforms, Xbox one, Vita, PC... I will continue from PC as I can have all places. Posted via the Windows Central App for Android

Can't wait!! I was introduced to the series when the complete 1st season was one of the Games With Gold titles offered on Xbox One and have been hooked ever since. I bought season 2 for Xbox One and have been eagerly awaiting season 3. Very excited to see what happens in the series going forward.

I have thoroughly enjoyed season 1 & 2, can't wait to play 3.