There's no denying: Xbox has got its mojo back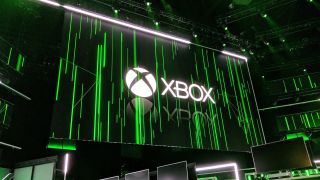 (Image credit: Windows Central)
For years it felt like Xbox was on the back foot against the competition, but armed with two financial quarters of growth, it seems like Xbox has finally turned its fortunes around.
The PR disaster that was the Xbox One's launch back in 2013 now seems like a distant memory, with Microsoft shaking off its missteps and building a platform that ultimately put core customers first, with a renewed focus on games, but perhaps even more importantly, value. The Xbox One was notorious for being $100 more expensive than the PlayStation 4, while also being less powerful, owing to the forced inclusion of Kinect. Now, it's difficult for even the biggest Microsoft haters to deny the value proposition being offered by the affordable Xbox Series S, feature-filled Xbox Series X, both in combination with the wildly successful Xbox Game Pass subscription service.
Simply put, there's no denying it: Xbox has got its mojo back, and for Xbox fans and customers, things are only going to get better from here.
Trending upwards
For several quarters now, Xbox has shown nothing but growth in all of its key performance indicators. In an investors call on April 26, Microsoft outlined how Xbox was up 6% year over year, buoyed by an impressive 14% increase in hardware sales. Microsoft exec Frank Shaw tweeted about how Xbox had begun leading the pack over its competitors for sales in the past quarter, while noting that Xbox was taking a larger share of the console market in the process.
With our Xbox Series S and X consoles, we have taken share globally for two quarters in a row and were the market leader this quarter among next gen consoles in the U.S., Canada, U.K., and Western Europe.With our Xbox Series S and X consoles, we have taken share globally for two quarters in a row and were the market leader this quarter among next gen consoles in the U.S., Canada, U.K., and Western Europe.— Frank X. Shaw (@fxshaw) April 26, 2022April 26, 2022
Microsoft also specifically cited Xbox Game Pass for growth in its content segment, offsetting a decline in third-party sales. That can most likely be blamed on games like Call of Duty, which has lost millions of players over the past year, according to Activision's shareholder reports. It also potentially factors in the reduced attention being paid to the pandemic, with lockdowns lifting across the Western world.
This comes hot on the heels of various other positive Xbox fiscal news over the past few months. PC Game Pass has been expanding to various new markets, Xbox Cloud Gaming revealed that it has served over 10 million players, and Xbox is seeing rapid growth in Japan, outselling the Xbox One's lifetime sales in a single year. Game Pass usage in general is also up 45% year over year.
How is Microsoft achieving all of this, despite challenging supply chain constraints, and incredibly aggressive competition at every angle?
The right recipe for the right time
There are multiple factors feeding into Microsoft's recent success with Xbox, but the refocus on gaming and gamers is undoubtedly what's the driving force at play. Reducing the barriers to entry has become central to Microsoft's strategy for gaming, and frankly all of its products, following the democratization of Microsoft Office over a decade ago.
Famously, former CEO Steve Ballmer held out on bringing Microsoft Office to iPhones and iPad for the longest time, to the detriment of the service. Eventually, Microsoft relented, completely changing its philosophy to chase consumers where they are, as opposed to forcing them into a walled garden a la Apple. Thanks to Microsoft's cloud investments, they're able to do this at a scale few others can compete with, and the fruits are blossoming across the entire ecosystem.
Microsoft is reducing the barriers of access to its gaming ecosystem more rapidly than its competitors. While PlayStation has only just started to bring its games to PC, Microsoft has been doing it for years, steadily building up its pipelines and visibility on Steam.
Microsoft is also aggressively exploring lower price points for practically all of its hardware and services, launching the $299 Xbox Series S alongside the 4K-optimized $499 Xbox Series X, giving consumers a companion console option that can provide current-gen like speeds and frame rates, particularly useful for those who don't want to invest in a 4K display. Programs like Xbox All Access also knock down the barriers to the Xbox ecosystem, allowing consumers to finance a console over several months.
The tip of the spear is undoubtedly Xbox Game Pass itself, which provides access to hundreds of games for a low monthly fee, while also sporting the promise of all of Xbox's published titles on day one, for the most part permanently. This includes the promise of future Bethesda titles like Starfield, Elder Scrolls, and Fallout, and may also include Activision Blizzard games too, like Diablo and Call of Duty, if Microsoft's acquisition attempt goes through. Xbox Cloud Gaming also brings all of these titles to mobile devices, meaning you don't need to grab a console or gaming PC at all to enjoy many of these titles, if your connection is up to it.
Xbox Game Pass truly is the best deal in gaming, and as a child of one of England's most economically deprived counties, a service like Xbox Game Pass would have transformed my access to games, at a time when buying one game per year was a financially difficult decision for my parents. Microsoft is meeting the challenge posed by free-to-play mobile games and other platforms by finding players where they are, reducing barriers, and increasing value, at every possible opportunity. I suspect Microsoft will push even further to reduce barriers to the Xbox ecosystem in the future, with things like an Xbox Game Pass Family Plan, and even perhaps the oft-expected removal of the Xbox Live Gold paywall for multiplayer on Xbox Live.
It's only going to get better
While things are undoubtedly on the up and up, there's still work to be done. It's no secret that Microsoft itself has struggled to meet quality expectations for homegrown games, and in some ways continues to struggle.
Halo Infinite, which should be Xbox's flagship game, garnered positive critical reception at launch, but the post-launch support across its free-to-play multiplayer service, thus far, has been utterly dismal. Microsoft was actually the highest-rated publisher on Metacritic last year, and has had some big success stories like Forza Horizon 5 and Age of Empires IV, alongside ongoing services like Minecraft and Sea of Thieves.
That said, if you go by engagement stats and viewership on platforms like Twitch, Xbox still has some way to go to gain the kind of prestige that publishers like Tencent enjoy on PC and mobile, or meet the raw quality of Nintendo and PlayStation's top-flight games. As of writing, Halo Infinite has fewer viewers on Twitch than some of Blizzard's least-supported games, like Heroes of the Storm, and the widely panned Warcraft III: Reforged remaster, although it should pick up with the launch of Halo Infinite Season 3.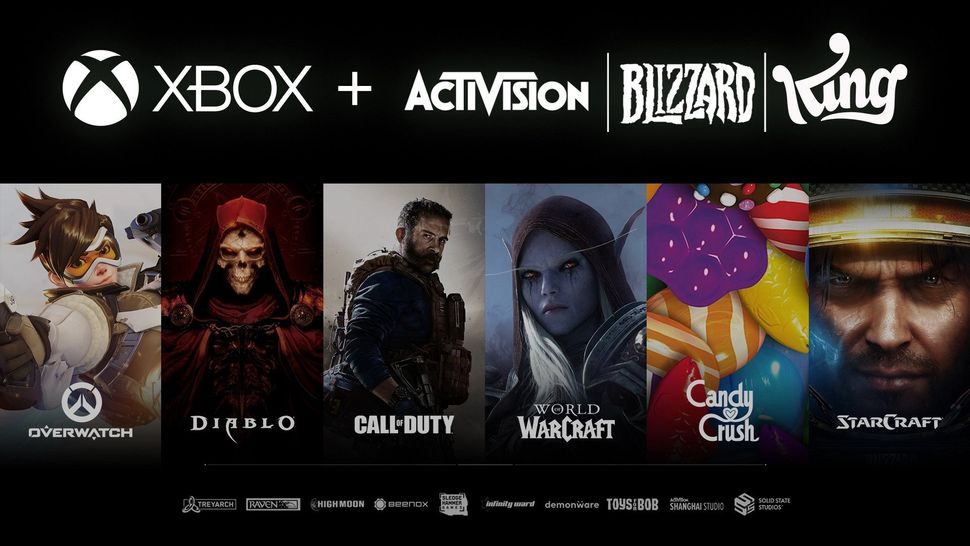 Of course, Microsoft is taking steps to shore up its weaker areas. If it lands its mammoth acquisition effort for Activision Blizzard, Xbox will have solved its prestige problem on mobile and PC with one fell swoop, gaining franchises like Hearthstone, Warcraft, Diablo, Call of Duty, and many other famed franchises on top. On console, Bethesda and ZeniMax's studios are set to start doing a lot of heavy lifting too, with Starfield set to launch in 2022, with titles from developers responsible for DOOM, Wolfenstein, Dishonored, and more, waiting in the wings. Microsoft is also investing more than ever in growing its internal Xbox Games Studio teams, from Undead Labs, to Compulsion Games, with renewed publishing outreach efforts that focus on cloud, and the Japanese market. All of this disregards how much Microsoft has grown its developer tools as well, across Azure PlayFab, and Game Stack.
Make no mistake: The vast, raw potential across Microsoft's gaming ecosystem is nowhere near hitting full speed yet. The next few years are going to be a truly wild ride.
Get the Windows Central Newsletter
All the latest news, reviews, and guides for Windows and Xbox diehards.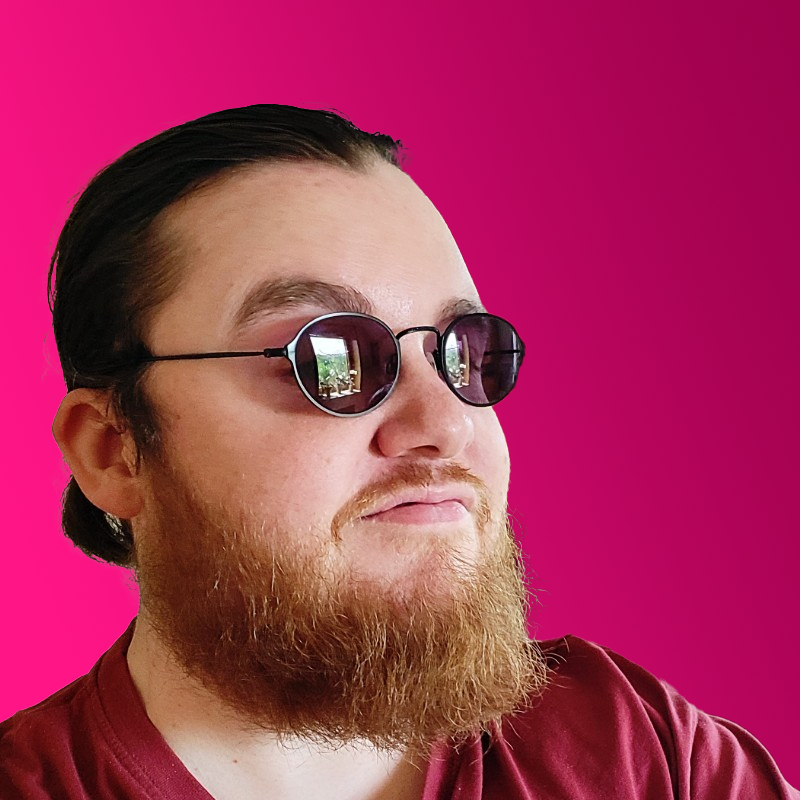 Jez Corden a Managing Editor at Windows Central, focusing primarily on all things Xbox and gaming. Jez is known for breaking exclusive news and analysis as relates to the Microsoft ecosystem while being powered by caffeine. Follow on Twitter @JezCorden and listen to his Xbox Two podcast, all about, you guessed it, Xbox!