Halo Infinite Season 2 Lone Wolves: Release date and everything we know
Halo Infinite Season 2 will soon deliver the first major update since launch.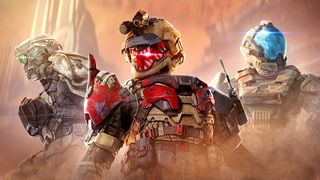 (Image credit: Xbox Game Studios)
Halo Infinite transitions into its second season this May, marking the arrival of its largest update yet. Season 2 looks to bring all-new multiplayer content, with fresh maps and game modes, accompanied by a Battle Pass packed with new rewards. The world of Zeta Halo also opens its borders later this year, welcoming friends with the arrival of a 4-player co-op campaign. It's also set to introduce various improvements, taking on feedback from its over 20 million players to date.
While Halo Infinite was well received from launch, a lack of new content updates has seen fans voice frustrations. Season 2 presents an opportunity for the developer, 343 Industries, to provide its latest title with serious momentum, serving up new experiences via its multiplayer suite. Here's everything changing with Halo Infinite Season 2, including its anticipated release date and all the new content.
Halo Infinite Season 2 release date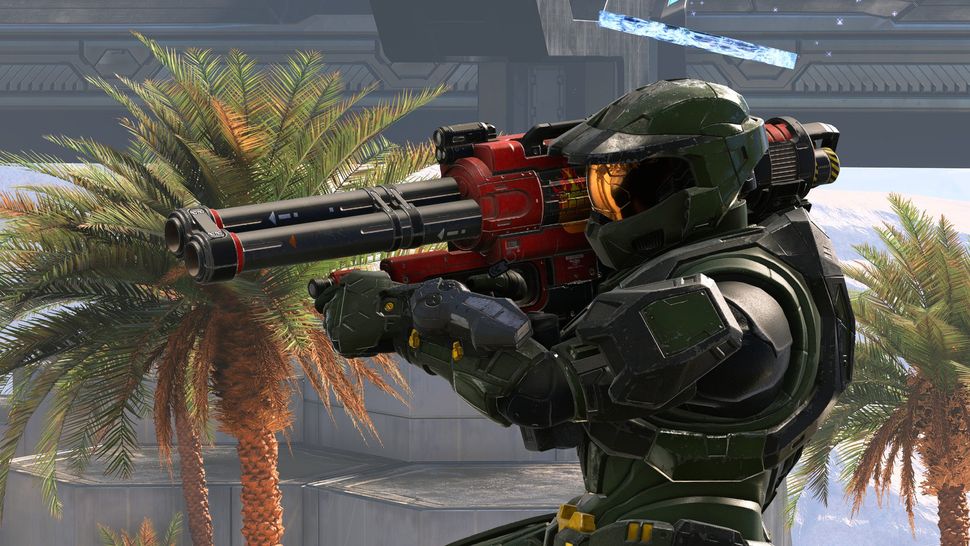 Halo Infinite Season 2 launches on May 3, 2022, bringing new content to its free-to-play multiplayer. The game will receive two new maps, three additional game modes, and various rewards, accompanied by a second Battle Pass spanning free and paid progression tracks. With Halo Infinite updates usually deployed at 10 a.m. PT / 1 p.m. ET, Season 2 is expected to follow the schedule. We've also rounded up specific Halo Infinite Season 2 release times on a per-region basis.
343 Industries previously announced a seasonal approach to post-launch content, with a three-month gap between those milestone releases. While Season 2 was once slated to launch in early February 2022, the studio later announced a three-month extension of Season 1. The developer has since announced a similar approach to Season 2, spanning six months, to the disappointment of fans. This sees the Season 3 delayed into late 2022.
While Halo Infinite Season 2 commences this May, not all multiplayer content will be available from day one. The first week of the "Entrenched" Fracture event starts on May 24, while a supplementary narrative event, "Interference Alpha Pack," also runs twice throughout the period.
Co-op campaign support was also previously delayed beyond the Season 2 release, now slated for a later free update this summer. 343 Industries recently stated it plans to release the update in August, adding online co-op and mission replay support. The Forge Open Beta, scheduled during the extended Season 2 runtime, targets September too.
Halo Infinite Season 2 'Lone Wolves': Everything you need to know
Halo Infinite Season 2 marks a time for change, expected to introduce the largest update yet for one of the best Xbox shooters. The period looks to bring new multiplayer and campaign content, available through a series of free title updates to all players, following Season 1's extended six-month runtime.
Season 2, titled Lone Wolves, arrives on May 3 and runs six months into November. The first update includes two new maps and modes, the game's second full-fledged Battle Pass, and various new customization options in-game. 343 Industries has also suggested that the update bundles miscellaneous improvements and fixes for existing content. Here's what's included with Halo Infinite's Lone Wolves update on May 3:
Two new multiplayer maps, Catalyst and Breaker.
Two new multiplayer modes, King of the Hill and Last Spartan Standing.
New 100-tier Season 2 Battle Pass, with a free and $10 premium track. The Battle Pass includes various armor, coatings, and more centered around the Rakshasa and MKVII armor cores. Premium pass holders can also earn 1,000 Credits throughout the season.
The first half of the "Interference Alpha Pack" narrative event, continuing the multiplayer's intertwined story first explored at launch.
New Slayer variants added to matchmaking playlists, including Rocket Repulsors, Ninja Slayer, and Vampireball.
The first full reset to Halo Infinite's multiplayer ranks.
Various "quality of life improvements" throughout multiplayer.
Halo Infinite Lone Wolves will span six months, with various new content also fed into the title as the season progresses. Co-op campaign and the Forge open beta will arrive this summer, once-staple modes absent since launch. Various limited-time events will also add new multiplayer experiences, accompanied by game modes and cosmetics. Here's what's planned for later Season 2 updates between now and November so far:
Fracture: Entrenched, the latest recurring in-game event, starts May 24. The event follows a similar format to last season's samurai-themed Tenrai festivities, centered around the new Land Grab mode and non-canon Iron Eagle armor core.
The second half of the Interference Alpha Pack story event will debut on July 19, running through Aug. 1.
Halo Infinite's co-op campaign support should arrive sometime in August 2022. The update will allow up to four players to play Halo Infinite's campaign online.
Mission replay will arrive for Halo Infinite's campaign sometime in August, introducing the ability to revisit specific missions after completion.
The Halo Infinite Forge open beta is slated to launch sometime in September 2022.
Various new multiplayer playlists will be cycled into the game throughout Season 2, including Team Snipers, Team Doubles, Social Skirmish, and Social Slayer.
Halo Infinite Season 2: New modes
Halo Infinite's Lone Wolves update introduces three multiplayer modes, expanding the game's roster with new and returning variants. While two adopt a classic formula, iconic among Halo veterans, 343 Industries has also drawn inspiration from battle royale for a new experimental concept. The new modes will start populating the game with two dedicated matchmaking playlists introduced on May 3.
New modes, King of the Hill and Last Spartan Standing, will launch as dedicated playlists on May 3, with King of the Hill also joining Quick Play and Ranked Arena rotations. Land Grab will launch on May 24 alongside the limited-time Fracture: Entrenched event, before returning as a permanent mode later down the line.
Last Spartan Standing
Season 2's all-new mode looks to be its most promising, scratching the battle royale itch on a smaller scale. Last Spartan Standing, as the moniker implies, sees 12 players spawn in larger Big Team Battle maps in a fight for survival. Players have five lives, earning new weapons with each kill in a shrinking arena. The game ends when one player remains.
Last Spartan Standing seemingly draws inspiration from the industry's love for battle royale games. Games like Fortnite and Warzone have captured millions with their high-stakes combat. The battle royale-lite mode could also be testing the waters for the rumored Tatanka mode, co-developed with help from Certain Affinity.
King of the Hill
King of the Hill, the timeless battle for zone control, sees a revival in Season 2. It joins legacy objective modes like Capture the Flag and Oddball, defining classics of past Halo entries, following its unexpected absence at release. Spartans fight to control a sequence of designated "hills" spread across the map, earning points for the time occupying each zone. While King of the Hill should be familiar to longtime fans, the mode has seen some fine-tuning for Halo Infinite's sandbox.
Land Grab
Land Grab offers another twist on the premise, tripling the number of zones across the map. Each zone disappears once captured, granting one point until teams converge on the final remaining site. More spawn and the cycle continues until one team hits 11 points. Land Grab brings a new flavor to the objectives while remaining faithful to past territory-based modes.
Mode variants and Playlist changes
While Season 2 centers around three new modes, 343 Industries has also announced some changes to Playlists in the pipeline. This includes three new variants, adjusting settings around various existing modes.
Rocket Repulsors sees players equipped with infinite Rocket Launcher ammo and the Repulsor gadget, offering a casual spin on Slayer. Ninja Slayer offers a similar remix, centered around Energy Swords and the Grappleshot. There's also a new version of Oddball where a skull melee offers a one-hit kill, named Vampireball.
There are also plans to introduce Team Snipers, Team Doubles, Social Skirmish, Social Slayer, and other playlists throughout Season 2, though details remain light at this time.
Halo Infinite Season 2: New maps
Season 2 also serves as an opportunity to bring new maps to Halo Infinite — the first since the game's debut last year. While previous games leaned into paid downloadable content (DLC) packs, 343 Industries has committed to free maps as a part of Halo Infinite's live service approach. Season 2 caters to everyone with two distinctly separate locales, ideal for casual and competitive settings.
Catalyst will be added to various Halo Infinite Arena playlists from May 3, while Breaker accompanies the list of Big Team Battle locations. Breaker will also be used for the Last Spartan Standing mode.
Catalyst
Catalyst is a new Arena-geared map designed for 4-versus-4 encounters like Team Slayer and smaller objective modes. This abandoned Forerunner complex brings an all-new palette to the map rotation, with architecture inspired by Halo 3's Epitaph. Halo Infinite's take shows a similar space now weathered with time, home to various flora and gushing waterfalls.
The map was crafted around symmetry, lending well to classic modes like Capture the Flag and King of the Hill. While it's a tight network of tunnels, various intertwining walkways and bridges open the span with further verticality. 343 Industries hopes this could be another competitive-primed map at launch.
Breaker
Lone Wolves also expands Big Team Battle with Breaker, a warzone with a largely symmetrical layout built for 24 players. It's a Banished ship breaking yard in lore — a vast scrap yard with environmental dangers that can steer each match's outcome. There's a central pit with well-placed ramps for vehicular carnage, a giant laser shredding anything in its path, and an abundance of other industrial hazards.
Breaker will be the only map hosting Last Spartan Standing at launch, making this the first made explicitly with considerations for the game type. While the mode will open to other Big Team Battle maps after a couple of weeks, it's an ideal chance to try the newest map and mode in tandem.
Halo Infinite Season 2: Battle Pass
The next Halo Infinite season will also introduce the Season 2 Battle Pass, the latest tier-based progression system, accompanied by a new collection of multiplayer awards. 343 Industries introduced Halo Infinite's first 100-tier pass at launch, offering various Halo: Reach-themed armor, coatings, and other exclusive cosmetics. Season 2 adopts the same format around the "Lone Wolves" theme, further diversifying the customization options available in Halo Infinite.
The Season 2 Battle Pass will offer the same split of free and paid "premium" rewards, though 343 Industries has looked to improve offerings for those on the complementary track. Planned rewards include armor for the new "Rakshasa" armor core used by Lone Wolves, alongside the base MKVII armor core debuted at launch.
343 Industries has also outlined plans to implement changes to the second Battle Pass based on feedback gathered during its inaugural season. That includes the ability to earn in-game Credits, an opportunity that wasn't presented in Season 1, despite similar systems in other popular shooters. Titles like Call of Duty and Fortnite offer comparable solutions, allowing players to "earn back" their investment in the premium pass, rewarding back Credits to use on skins and other shop purchases.
"Thanks to your continued feedback, we are happy to confirm Credits will be earnable in Season 2's battle pass, 343 Industries design head Jerry Hook said. "That means you will be able to earn Credits as part of your Halo Infinite progression. We'll have more to share on this as we get closer to Season 2."
343 Industries has stated that 1,000 Credits will be earnable in Season 2 via the premium Battle Pass. With the current premium pass available for 1,000 Credits, priced around $10, the change should allow players to earn a similar total back through gameplay.
Halo Infinite Season 2 events: Fracture: Entrenched, Interference Alpha Pack
Halo Infinite Season 2 will also host several limited-time events, starting with the Interference Alpha Pack "narrative event" on May 3. While details remain scarce, 343 Industries has teased the next chapter in its accompanying multiplayer narrative, first outlined with the launch of Season 1. These stories have traditionally broken away from the mainline Halo Infinite campaign, exploring stories among other Spartan teams in the Halo universe. The title implies a connection to Lone Wolves, focusing on various Season 2 cosmetics and content.
Future events also include the next Halo Infinite Fracture event, titled Entrenched. We expect a similar format to the Samurai-themed Fracture: Tenrai event, spanning several months with recurring weekly appearances. That includes a dedicated playlist with the Land Grab game mode, plus a free event pass available to all players.
The event pass and its included cosmetics should focus on the second non-canon armor core titled Iron Eagle. Several teasers of the armor core have surfaced online, defined by a thicker silhouette, while seemingly drawing heavy inspiration from industrial gear. We expect 343 Industries to announce more information around Entrenched as its May 24 release nears.
Halo Infinite Season 2: Co-op campaign support
Co-op campaign also hits Halo Infinite during its second season, allowing up to four players to experience the latest open-world adventure. While Halo Infinite hit store shelves in December 2021, the final package omitted two once-staple modes, co-op Campaign, and the Forge map-building tool.
"Unfortunately, as we focused the team for shutdown and really focused on a quality experience for launch, we made the really tough decision to delay shipping campaign co-op for launch," Halo Infinite creative head Joseph Staten said in August 2021. "And we also made the tough call to delay shipping Forge past launch as well."
343 Industries has scheduled Halo Infinite's co-op campaign release date for August. This will include full online co-op, adding support for up to four players over the Xbox network. 343 Industries also plans to ship the "Mission Replay" option around the same time, allowing players to revisit specific missions from the story. When the Halo Infinite co-op campaign debuts, the mode will launch as a free update for those who purchased the $60 campaign, or with access via Xbox Game Pass.
However, local split-screen support won't be arriving this August, according to current plans. That date remains undecided, but when it does arrive, it should be limited to two players due to hardware constraints.
Halo Infinite's co-op campaign has been playable for "some time," Staten stated in a November Eurogamer interview. However, the co-op campaign has undergone significant changes in Infinite, in part due to its new open-world structure. Those who played its singleplayer release will have experienced that freedom firsthand, serving up a sizeable slice of Zeta Halo with few strings attached.
"It's the most expansive world we've ever made, a lot of player choice about how to address certain missions. It's just a much bigger problem set when it comes to playing together with your friends," Staten said. While 343 Industries has shifted its focus to addressing concerns around existing Halo Infinite multiplayer content, leading to several delays, co-op campaign support is currently still set for August.
Halo Infinite Season 2: Forge open beta test
While 343 Industries hasn't catered to Forge fans with Halo Infinite to date, Season 2 looks to make amends. The returning map-building tool enters open beta later this season, providing a glimpse at the work-in-progress mode. It should be largely feature-complete once it launches, allowing players to create and publish custom maps and modes ahead of its official release on track in Season 3.
The Forge open beta has a September release target as per the latest Halo Infinite roadmap, filling the gap following Season 3's delay. 343 Industries has also stated it has no plans to revoke access over the beta period. The mode will seamlessly transition from beta into a full release over time, meaning it essentially "launches" in September, just with a little less polish. While it provides the studio with a few extra months of public testing, only expect bug fixes and refinements during the test.
The legend returns
Halo Infinite's campaign promises fans the most expansive singleplayer Halo experience to date, featuring a dynamic open world brimming with stories to uncover and hours of shooter action. It's a modern masterpiece that's familiar, yet fresh, in all the right ways.
Get the Windows Central Newsletter
All the latest news, reviews, and guides for Windows and Xbox diehards.
Matt Brown was formerly a Windows Central's Senior Editor, Xbox & PC, at Future. Following over seven years of professional consumer technology and gaming coverage, he's focused on the world of Microsoft's gaming efforts. You can follow him on Twitter @mattjbrown.