Third part of 'Game of Thrones' game series due March 24 for PC, March 25 for Xbox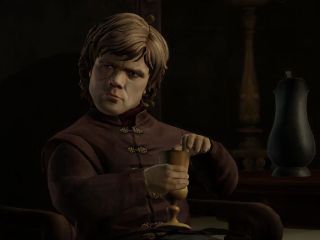 The third episode of Telltale Games' six-part adventure game based on the Game of Thrones HBO TV series from HBO is due for the PC March 24, followed by Xbox One and Xbox 360 versions March 25.
The third part is titled "The Sword in the Darkness" and Telltale has released a quick story summary of what to expect in this episode:
There's also a new gameplay trailer that shows some sword fighting action and even a quick glimpse of a dragon at the end. The first episode is free, while the second is $4.99 for the Xbox One and Xbox 360. You can also purchase all six episodes for a total of $24.99. PC owners have to pay $29.99 up front to get all six episodes as they are released.
Source: Telltale Games
Windows Central Newsletter
Get the best of Windows Central in your inbox, every day!
I've just looked at this game on the 360 and I don't think episode 1 is free. Is the article incorrect?

Best purchase ever was the complete telltale collection on the One for 70 bucks (AUS), half the retail price. So good.

No news on when the PlayStation version comes out?

Just checked IGN. The PlayStation version releases the same day as the PC version (the day before the Xbox version). This would have been useful information to have in this article for the GoT fans on this site that want to play the game ASAP but don't have a gaming PC!
http://m.ign.com/articles/2015/03/23/telltales-game-of-thrones-episode-3...