This week's best Xbox Deals with Gold: Tiny Tina's Wonderlands, Psychonauts 2, Star Wars Battlefront II, and more
Don't miss out on this week's great offerings with Xbox Deals with Gold.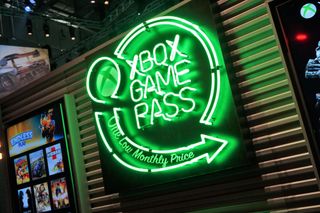 (Image credit: Matt Brown | Windows Central)
Long before Microsoft created Xbox Game Pass Ultimate to provide Xbox gamers with great discounts, it had created Xbox Deals with Gold. When this service began in 2014, Xbox Deals with Gold gave members of Xbox Gold and Xbox Game Pass Ultimate amazing deals for their favorite titles on any Xbox platform.
Xbox Deals with Gold is continuing operations to this very day and is one of the many major benefits of being a subscriber of Xbox Game Pass Ultimate. There are hundreds of games that get put on offer through Xbox Deals with Gold, and they change on a weekly basis. And that's not even mentioning the other video game sales alongside Xbox Deals with Gold.
It can be a daunting task sorting through these deals, so we at Windows Central will help you out with our list of games currently on offer through Xbox Deals with Gold. This list will be updated every week and will catalog every Xbox game and DLC add-on discount. We will also highlight some exceptional game deals that offer great value for your money. The current Xbox Deals with Gold will last until May 23, 2022.
Highlights
This section will highlight some of the best deals currently on offer through Xbox Deals with Gold and other sales. These games can range from modern "AAA" Xbox Series X|S titles, underground indie titles, to backward-compatible classics.
Tiny Tina's Wonderlands (Xbox One, Xbox Series X|S) — 20% off via Deals with Gold
Experience the role-playing magic of tabletop RPGs combined with the chaotic madness of Borderlands in Tiny Tina's Wonderlands. Taking place in a fantasy world brought to life by quirky Tiny Tina, you will embark on a grand adventure to save the land from the sinister Dragon Lord. Converse with a cast of colorful misfits, battle gigantic monsters and bad guys, and loot every chest and dungeon you find along the way.
Roll the dice and fight for the biggest haul of loot in Tiny Tina's Wonderlands. Create and customize your hero with multiple classes and awesome looks, then arm them to the teeth with powerful weapons and abilities to take on the biggest of baddies and swipe their treasure.
Psychonauts 2 (Xbox Game Pass) — 40% off via Optimized For Next Gen Sale
Psychonauts 2, the long-awaited sequel to Double Fine Productions' cult-classic platformer, Psychonauts, has finally arrived. After saving the day, our psychic hero Razputin Aquato has finally achieved his dream of joining the agency of psychic secret agents — the Psychonauts. However, his first day on the job will not be a cakewalk as there is a mysterious cult attempting to bring the villainous psychic, Maligula, back from the dead. On top of that — there is a mole lurking amongst the Psychonauts who plans to sabotage and bring down the organization from within.
Delve deep into troubled minds and save their sanity in Psychonauts 2. Guide Razputin "Raz" Aquato on his journey to becoming the best psychic secret agent in an unforgettable, platforming adventure filled with laughs, tears, and excitement.
Star Wars Battlefront II: Celebration Edition (Xbox One X Enhanced) — 80% off via Publisher Spotlight Series
Travel to a galaxy far, far away and play as your favorite Star Wars heroes and villains in Star Wars Battlefront II: Celebration Edition. Put your lightsaber, blaster, and Force Mastery skills to the test in various game modes, such as capturing objectives in the 40-man Supremacy mode, stand your ground alone against AI-driven Storm Troopers in the Instant Action mode, or team up with your friends to save the galaxy in 4-player Co-Op Missions.
Star Wars Battlefront II: Celebration Edition
Relive the greatest battles in Star Wars history with Star Wars Battlefront II: Celebration Edition. The Celebration Edition contains the base game and all of its free post-launch updates, over 25 Hero Appearances, 125 Trooper and Reinforcement Appearances, 100 Hero and Trooper Emotes and Voice Lines, and more than 70 Hero and Trooper Victory Poses.
Shadow Warrior 3 (Smart Delivery) — 40% off via Optimized For Next Gen Sale
Shadow Warrior 3 is the latest title in a series of over-the-top, first-person shooters starring the wise-cracking, disgraced shogun Lo Wang. In this adventure, Lo Wang and his sidekick Orochi Zilla embark on a quest to save the world from an ancient dragon they accidentally released from its prison. Armed with a copious amount of firearms and magical artifacts, Lo Wang must travel treacherous lands filled with deadly creatures and psychopathic killers to put the evil dragon back in its cage.
Lo Wang is back for another crazy and gratuitously violent adventure across the most dangerous parts of the world in Shadow Warrior 3. Battle hordes of demonic yokai with an improved combat system where you get to run circles around your enemies with air dashes and grappling hooks and blast them to pieces using a vast arsenal of guns, swords, and magic powers.
Control Ultimate Edition (Optimized for Xbox Series X|S) — 60% off via Optimized For Next Gen Sale
Uncover terrifying conspiracies and battle the supernatural in Control Ultimate Edition. You play as Jesse Faden, a young woman on a quest searching for her long-lost brother. Her journey takes Jesse to the Federal Bureau of Control, a secret government organization tasked with protecting humanity from otherworldly threats. If Jesse hopes to find her brother, she must delve deep into the Bureau's dark history and defend herself from an eldritch force that has escaped containment and is now killing or corrupting everything in sight.
Harness the destructive powers of telekinesis and paranormal technology to discover the truth in Control Ultimate Edition. The Ultimate Edition contains the base game, "The Foundation" and "AWE" expansions, and the Xbox Series X|S upgrade.
Full list of Xbox One, Series X|S, DLC, and Backward Compatible Xbox Deals with Gold discounts
Swipe to scroll horizontally
Content Title
Content Type
Discount
Notes
0 Degrees
Xbox One, Xbox Series X/S
40%
Spotlight Sale
6180 the moon
Xbox One, Xbox Series X/S
50%
Spotlight Sale
A HERO AND A GARDEN
Xbox One, Xbox Series X/S
30%
INDIE Live Expo Sale
A Knight's Quest
Xbox One, Xbox Series X/S
95%
Spotlight Sale
A New Home
Xbox One, Xbox Series X/S
30%
Publisher Spotlight Series
A Plague Tale: Innocence
Xbox Game Pass
75%
Publisher Spotlight Series
A Plague Tale: Innocence – Coats of Arms DLC
Add-On
33%
Publisher Spotlight Series
A Way Out
EA Play
75%
Publisher Spotlight Series
A YEAR OF SPRINGS
Smart Delivery
30%
INDIE Live Expo Sale
Acalesia
Xbox One, Xbox Series X/S
30%
Spotlight Sale
ACE COMBAT 7: SKIES UNKNOWN 25th Anniversary DLC – Cutting-Edge Aircraft Series Set
Add-On
50%
Spring Add-On Sale
ACE COMBAT 7: SKIES UNKNOWN 25th Anniversary DLC – Experimental Aircraft Series Set
Add-On
50%
Spring Add-On Sale
ACE COMBAT 7: SKIES UNKNOWN 25th Anniversary DLC – Original Aircraft Series – Set
Add-On
50%
Spring Add-On Sale
Ace Combat 7: Skies Unknown Season Pass
Add-On
50%
Spring Add-On Sale
Aeon Must Die!
Xbox One X Enhanced
50%
Publisher Spotlight Series
Aeon Must Die! – Wrathful King Set
Add-On
33%
Publisher Spotlight Series
Aery – Calm Mind 2
Xbox One X Enhanced
25%
DWG*
Alekhine's Gun
Xbox One, Xbox Series X/S
85%
Publisher Spotlight Series
Aliens: Fireteam Elite Deluxe Edition
Optimized For Xbox Series X/S
55%
Publisher Spotlight Series
Aliens: Fireteam Elite – Deluxe Edition Upgrade
Add-On
40%
Publisher Spotlight Series
Angels of Death
Xbox One, Xbox Series X/S
40%
INDIE Live Expo Sale
Apex Legends – Champion Edition
Xbox One, Xbox Series X/S
30%
Publisher Spotlight Series
Apex Legends – Champion Edition
Xbox One, Xbox Series X/S
30%
Optimized For Next Gen Sale
Apex Legends – Champion Edition
Xbox One, Xbox Series X/S
30%
Spring Add-On Sale
Ary and the Secret of Seasons
Xbox One, Xbox Series X/S
75%
Publisher Spotlight Series
Assassin's Creed IV Black Flag – Season Pass
Add-On
75%
Spring Add-On Sale
Assassin's Creed Odyssey – Gold Edition
Xbox One X Enhanced
75%
Optimized For Next Gen Sale
Assassin's Creed Odyssey – Season Pass
Add-On
50%
Spring Add-On Sale
Assassin's Creed Origins – Season Pass
Add-On
60%
Spring Add-On Sale
Assassin's Creed Syndicate – Season Pass
Add-On
70%
Spring Add-On Sale
Assassin's Creed Valhalla + Immortals Fenyx Rising Bundle
Smart Delivery
65%
Optimized For Next Gen Sale
Assassin's Creed Valhalla + Watch Dogs: Legion Bundle
Smart Delivery
60%
Optimized For Next Gen Sale
Assassin's Creed Valhalla Deluxe Edition
Smart Delivery
60%
Optimized For Next Gen Sale
Assassin's Creed Valhalla Ragnarök Edition
Xbox One, Xbox Series X/S
40%
Optimized For Next Gen Sale
Assassin's Creed Valhalla: Dawn of Ragnarök
Add-On
25%
Spring Add-On Sale
Assetto Corsa Competizione GT4 Pack DLC
Add-On
50%
Spring Add-On Sale
Assetto Corsa Competizione Intercontinental GT Pack DLC
Add-On
50%
Spring Add-On Sale
Assetto Corsa Competizione – 2020 GT World Challenge Pack DLC
Add-On
50%
Spring Add-On Sale
Assetto Corsa Competizione – British GT Pack DLC
Add-On
50%
Spring Add-On Sale
Assetto Corsa – DLC Season Pass
Add-On
75%
Spring Add-On Sale
Assetto Corsa – Ready To Race DLC
Add-On
75%
Spring Add-On Sale
Assetto Corsa – Red Pack DLC
Add-On
75%
Spring Add-On Sale
Asterix & Obelix Slap Them All!
Xbox One, Xbox Series X/S
35%
Fighter Sale
ASURA'S WRATH – Episode 11.5
Add-On
50%
Spring Add-On Sale
ASURA'S WRATH – Episode 15.5
Add-On
50%
Spring Add-On Sale
ASURA'S WRATH – Episode Pack
Add-On
50%
Spring Add-On Sale
ASURA'S WRATH – Lost Episode 1
Add-On
50%
Spring Add-On Sale
ASURA'S WRATH – Lost Episode 2
Add-On
50%
Spring Add-On Sale
Atlas (Game Preview)
Game Preview
67%
DWG*
Back 4 Blood
Xbox Game Pass
50%
Optimized For Next Gen Sale
Back 4 Blood Annual Pass
Add-On
40%
Optimized For Next Gen Sale
Back 4 Blood Annual Pass
Add-On
40%
Spring Add-On Sale
Back 4 Blood: Deluxe Edition
Smart Delivery
50%
Optimized For Next Gen Sale
Batman: Arkham Knight Season Pass
Add-On
80%
Spring Add-On Sale
Bear With Me: The Complete Collection
Xbox One, Xbox Series X/S
80%
Publisher Spotlight Series
Bear With Me: The Lost Robots
Xbox One, Xbox Series X/S w/ Free Trial
80%
Publisher Spotlight Series
Beast Quest
Xbox One, Xbox Series X/S
90%
Publisher Spotlight Series
Black Desert – 1,000 Pearls
Add-On
20%
Spring Add-On Sale
Black Desert – 11,500 Pearls
Add-On
20%
Spring Add-On Sale
Black Desert – 2,040 Pearls
Add-On
20%
Spring Add-On Sale
Black Desert – 3,200 Pearls
Add-On
20%
Spring Add-On Sale
Black Desert – 4,360 Pearls
Add-On
20%
Spring Add-On Sale
Black Desert – 6,600 Pearls
Add-On
20%
Spring Add-On Sale
Blazing Chrome
Xbox One, Xbox Series X/S
60%
Publisher Spotlight Series
Bloodstained Iga's Back Pack DLC
Add-On
50%
Spring Add-On Sale
Borderlands 3 – Moxxi's Heist of the Handsome Jackpot
Add-On
33%
Spring Add-On Sale
Borderlands 3: Bounty of Blood
Add-On
33%
Spring Add-On Sale
Borderlands 3: Guns, Love, and Tentacles
Add-On
33%
Spring Add-On Sale
Borderlands 3: Psycho Krieg and the Fantastic Fustercluck
Add-On
33%
Spring Add-On Sale
Boyfriend Dungeon
Xbox Game Pass
20%
INDIE Live Expo Sale
Brawlhalla – Collector's Pack
Add-On
10%
Spring Add-On Sale
Bright Memory
Xbox Series X/S (Optimized)
20%
INDIE Live Expo Sale
Bud Spencer & Terence Hill – Slaps And Beans
Xbox One, Xbox Series X/S
85%
Fighter Sale
Call of Cthulhu
Xbox One X Enhanced
75%
Publisher Spotlight Series
Call Of Duty: Advanced Warfare Gold Edition
Xbox One, Xbox Series X/S
67%
Publisher Spotlight Series
Call of Duty: Black Ops Cold War – Standard Edition
Xbox One, Xbox Series X/S
50%
Publisher Spotlight Series
Call Of Duty: Black Ops III – Zombies Chronicles Edition
Xbox One, Xbox Series X/S
67%
Publisher Spotlight Series
Call Of Duty: Ghosts
Xbox One, Xbox Series X/S
67%
Publisher Spotlight Series
Call Of Duty: Infinite Warfare – Launch Edition
Xbox One X Enhanced
67%
Publisher Spotlight Series
Call of Duty: Modern Warfare Remastered
Xbox One, Xbox Series X/S
50%
Publisher Spotlight Series
Call of Duty: Modern Warfare – Digital Standard Edition
Xbox One X Enhanced
50%
Publisher Spotlight Series
Call of Duty: Vanguard – Cross-Gen Bundle
Xbox One, Xbox Series X/S
35%
Publisher Spotlight Series
Call of Duty: Vanguard – Standard Edition
Xbox One, Xbox Series X/S
40%
Publisher Spotlight Series
CATTCH
Xbox One, Xbox Series X/S
40%
Spotlight Sale
Century – Initiate Pack
Add-On
20%
Fighter Sale
Chicken Police – Paint it RED!
Xbox One, Xbox Series X/S
35%
Optimized For Next Gen Sale
Chorus
Smart Delivery
50%
Optimized For Next Gen Sale
Code Vein
Xbox One X Enhanced
30%
Optimized For Next Gen Sale
Coffee Talk
Xbox One, Xbox Series X/S
60%
INDIE Live Expo Sale
Control
Xbox One X Enhanced
60%
Optimized For Next Gen Sale
Control Expansion 1 "The Foundation"
Add-On
60%
Spring Add-On Sale
Control Expansion 2 "AWE"
Add-On
60%
Spring Add-On Sale
Control Season Pass
Add-On
60%
Spring Add-On Sale
Control Ultimate Edition
Xbox Series X/S (Optimized)
60%
Optimized For Next Gen Sale
Cricket 22
Xbox Game Pass
30%
Optimized For Next Gen Sale
Cris Tales
Xbox Game Pass
50%
Publisher Spotlight Series
CrossCode
Optimized For Xbox Series X/S
40%
Publisher Spotlight Series
CrossCode Deluxe Edition
Optimized For Xbox Series X/S
40%
Publisher Spotlight Series
CrossCode: Manlea Skin
Add-On
50%
Publisher Spotlight Series
Curse of the Dead Gods
Xbox Game Pass
50%
Publisher Spotlight Series
Curved Space
Smart Delivery
75%
Publisher Spotlight Series
Cyberpunk 2077
Xbox One X Enhanced
50%
Spotlight Sale
Cyberpunk 2077
Xbox One X Enhanced
50%
Optimized For Next Gen Sale
Dark Souls II: Scholar Of The First Sin
Xbox One, Xbox Series X/S
33%
Optimized For Next Gen Sale
Darkestville Castle
Xbox One, Xbox Series X/S
65%
INDIE Live Expo Sale
Darksiders 3 DLC Bundle
Add-On
60%
Spring Add-On Sale
Darksiders III – Deluxe Edition
Xbox One X Enhanced
80%
Fighter Sale
Dead Alliance
Xbox One, Xbox Series X/S
85%
Publisher Spotlight Series
DEAD OR ALIVE 1 Ultimate
Xbox One Backward Compatible
20%
Fighter Sale
DEAD OR ALIVE 2 Ultimate
Xbox One Backward Compatible
20%
Fighter Sale
Dead or Alive 3
Xbox One Backward Compatible
20%
Fighter Sale
Dead Or Alive 5 Last Round (Full Game)
Xbox One, Xbox Series X/S
50%
Fighter Sale
Dead Or Alive 6: Digital Deluxe Edition
Xbox One X Enhanced
75%
Fighter Sale
Dead Or Alive 6: Season Pass 1
Add-On
50%
Fighter Sale
Dead Or Alive 6: Season Pass 2
Add-On
50%
Fighter Sale
Dead Or Alive 6: Season Pass 3
Add-On
50%
Fighter Sale
Dead Or Alive 6: Season Pass 4
Add-On
50%
Fighter Sale
DEEEER Simulator: Your Average Everyday Deer Game
Xbox Game Pass
40%
INDIE Live Expo Sale
Degrees Of Separation
Xbox One, Xbox Series X/S
70%
Publisher Spotlight Series
Demetrios – The BIG Cynical Adventure
Xbox One, Xbox Series X/S
90%
Spotlight Sale
Desperados III Season Pass
Add-On
60%
Spring Add-On Sale
Deus Ex: Mankind Divided – A Criminal Past
Add-On
80%
Spring Add-On Sale
Deus Ex: Mankind Divided – Assault Pack
Add-On
75%
Spring Add-On Sale
Deus Ex: Mankind Divided – Praxis Kit Pack
Add-On
80%
Spring Add-On Sale
Deus Ex: Mankind Divided – Season Pass
Add-On
80%
Spring Add-On Sale
Deus Ex: Mankind Divided – System Rift
Add-On
80%
Spring Add-On Sale
Devil May Cry 5 Special Edition
Xbox Series X/S (Optimized)
50%
Optimized For Next Gen Sale
DiRT 4
EA Play
75%
Publisher Spotlight Series
DiRT Rally
EA Play
75%
Publisher Spotlight Series
DiRT Rally 2.0
EA Play
75%
Publisher Spotlight Series
Disciples: Liberation Digital Deluxe Edition
Smart Delivery
25%
Optimized For Next Gen Sale
Disciples: Liberation – Paths to Madness
Add-On
10%
Spring Add-On Sale
Discolored
Xbox One X Enhanced
35%
INDIE Live Expo Sale
DMC5SE – 1 Blue Orb
Add-On
25%
Spring Add-On Sale
DMC5SE – 100,000 Red Orbs
Add-On
25%
Spring Add-On Sale
DMC5SE – 3 Blue Orbs
Add-On
25%
Spring Add-On Sale
DMC5SE – 5 Blue Orbs
Add-On
25%
Spring Add-On Sale
DMC5SE – Complete In-game Unlock Bundle
Xbox One, Xbox Series X/S
25%
Spring Add-On Sale
DMC5SE – Super Character 4-Pack
Add-On
25%
Spring Add-On Sale
Do Not Feed the Monkeys
Xbox One, Xbox Series X/S
40%
Spotlight Sale
Dodgeball Academia
Xbox Game Pass
20%
DWG*
DOOM Eternal: The Ancient Gods – Part One
Xbox One, Xbox Series X/S
50%
Spring Add-On Sale
DOOM Eternal: The Ancient Gods – Part Two
Add-On
50%
Spring Add-On Sale
Dr. Atominus
Xbox One, Xbox Series X/S
20%
Spotlight Sale
Dragon Ball FighterZ – FighterZ Pass
Add-On
50%
Spring Add-On Sale
Dragon Ball FighterZ – FighterZ Pass 2
Add-On
50%
Spring Add-On Sale
DRAGON BALL Z: KAKAROT – A NEW POWER AWAKENS SET
Add-On
50%
Spring Add-On Sale
DRAGON BALL Z: KAKAROT – TRUNKS – THE WARRIOR OF HOPE
Add-On
50%
Spring Add-On Sale
Dungeon Escape: Console Edition
Xbox One, Xbox Series X/S
50%
Spotlight Sale
Dungeons 3 – A Multitude of Maps
Add-On
50%
Spring Add-On Sale
Dungeons 3 – Clash Of Gods
Add-On
50%
Spring Add-On Sale
Dungeons 3 – Complete Collection
Xbox One, Xbox Series X/S
50%
Spring Add-On Sale
Dungeons 3 – Evil Of The Caribbean
Add-On
50%
Spring Add-On Sale
Dungeons 3 – Famous Last Words
Add-On
50%
Spring Add-On Sale
Dungeons 3 – Lord of the Kings
Add-On
50%
Spring Add-On Sale
Dungeons 3 – Once Upon A Time
Add-On
50%
Spring Add-On Sale
Dying Light – Harran Tactical Unit bundle
Add-On
15%
Spring Add-On Sale
Dying Light – Hellraid
Add-On
20%
Spring Add-On Sale
Dying Light – Rais Elite Bundle
Add-On
15%
Spring Add-On Sale
Dying Light – Retrowave bundle
Add-On
30%
Spring Add-On Sale
Dying Light – Shu Warrior
Add-On
30%
Spring Add-On Sale
Dying Light – The Bozak Horde
Add-On
30%
Spring Add-On Sale
Dying Light – Ultimate Survivor Bundle
Add-On
30%
Spring Add-On Sale
Dying Light – Vintage Gunslinger Bundle
Add-On
15%
Spring Add-On Sale
Dying Light: Season Pass
Add-On
60%
Spring Add-On Sale
Dying Light: The Following
Add-On
60%
Spring Add-On Sale
Dying Light: The Following – Enhanced Edition
Xbox One, Xbox Series X/S
60%
Optimized For Next Gen Sale
EA STAR WARS TRIPLE BUNDLE
Xbox One, Xbox Series X/S
70%
Publisher Spotlight Series
ELEX II
Smart Delivery
20%
Optimized For Next Gen Sale
Endurance: Space Action
Xbox One X Enhanced
33%
Spotlight Sale
Extinction
Xbox One, Xbox Series X/S
85%
Publisher Spotlight Series
Extinction: Deluxe Edition
Xbox One, Xbox Series X/S
85%
Publisher Spotlight Series
Fallout 4: Automatron
Add-On
50%
Spring Add-On Sale
Fallout 4: Contraptions Workshop
Add-On
50%
Spring Add-On Sale
Fallout 4: Far Harbor
Add-On
50%
Spring Add-On Sale
Fallout 4: Nuka-World
Add-On
50%
Spring Add-On Sale
Fallout 4: Season Pass
Add-On
50%
Spring Add-On Sale
Fallout 4: Vault-Tec Workshop
Add-On
50%
Spring Add-On Sale
Fallout 4: Wasteland Workshop
Add-On
50%
Spring Add-On Sale
Faraday Protocol
Xbox One X Enhanced
60%
Publisher Spotlight Series
FIFA 22 Ultimate Edition Xbox One & Xbox Series X/S
Optimized For Xbox Series X/S
65%
Publisher Spotlight Series
FIFA 22 Xbox One
Xbox One, Xbox Series X/S
85%
Publisher Spotlight Series
FIFA 22 Xbox Series X/S
Optimized For Xbox Series X/S
70%
Publisher Spotlight Series
FIFA 22 Xbox Series X/S
Optimized For Xbox Series X/S
60%
Optimized For Next Gen Sale
Fight Night Champion (Back Compat)
EA Play
75%
Fighter Sale
For Honor – Marching Fire Edition
Optimized For Xbox Series X/S
75%
Optimized For Next Gen Sale
For Honor – Year 1 Heroes Bundle
Add-On
70%
Spring Add-On Sale
For Honor – Year 3 Pass
Add-On
70%
Spring Add-On Sale
Forza Horizon 4 Deluxe Edition
Xbox Play Anywhere
65%
Optimized For Next Gen Sale
Forza Horizon 4 Fortune Island
Add-On
60%
Spring Add-On Sale
Forza Horizon 4 LEGO Speed Champions
Add-On
60%
Spring Add-On Sale
Forza Horizon 4 Standard Edition
Xbox Game Pass
67%
Optimized For Next Gen Sale
Forza Horizon 4 Ultimate Add-Ons Bundle
Add-On
60%
Spring Add-On Sale
Forza Horizon 4 Ultimate Edition
Smart Delivery
65%
Optimized For Next Gen Sale
Frane: Dragons' Odyssey
Xbox One, Xbox Series X/S
50%
Spotlight Sale
Generation Zero – Base Defense Pack
Add-On
20%
Spring Add-On Sale
Generation Zero – Story Bundle
Xbox One, Xbox Series X/S
35%
Spring Add-On Sale
Genesis Noir
Xbox Game Pass
50%
DWG*
Get-A-Grip Chip and the Body Bugs
Xbox One X Enhanced
20%
INDIE Live Expo Sale
Ghostrunner
Smart Delivery
60%
Optimized For Next Gen Sale
Ghostrunner: Jack's Bundle
Add-On
50%
Spring Add-On Sale
Giraffe and Annika(ジラフとアンニカ)
Xbox One, Xbox Series X/S
50%
INDIE Live Expo Sale
Golf With Your Friends – Caddy Pack
Add-On
50%
Spring Add-On Sale
Gomselmash Palesse CS – 200
Add-On
15%
Spring Add-On Sale
GreedFall
Xbox Game Pass
60%
Optimized For Next Gen Sale
GreedFall – Gold Edition
Smart Delivery
55%
Publisher Spotlight Series
GreedFall – The de Vespe Conspiracy
Add-On
33%
Publisher Spotlight Series
GRID Legends
Smart Delivery
40%
Publisher Spotlight Series
GRID Legends: Deluxe Edition
Smart Delivery
40%
Publisher Spotlight Series
Headliner: NoviNews
Xbox One, Xbox Series X/S
40%
INDIE Live Expo Sale
Henchman Story
Smart Delivery
35%
INDIE Live Expo Sale
Historical Trilogy
Xbox One, Xbox Series X/S
65%
Spotlight Sale
HITMAN Trilogy Premium Add-ons Bundle
Add-On
50%
Spring Add-On Sale
Hood: Outlaws & Legends
Smart Delivery
50%
Publisher Spotlight Series
Hood: Outlaws & Legends – Forest Lords Pack
Add-On
33%
Publisher Spotlight Series
HOT WHEELS Pass Vol. 1
Add-On
40%
Spring Add-On Sale
HOT WHEELS Pass Vol. 1 – Xbox Series X/S
Add-On
40%
Spring Add-On Sale
HOT WHEELS Pass Vol. 2
Add-On
40%
Spring Add-On Sale
HOT WHEELS Pass Vol. 2 – Xbox Series X/S
Add-On
40%
Spring Add-On Sale
HOT WHEELS UNLEASHED – Ultimate Stunt Edition – Xbox Series X/S
Optimized For Xbox Series X/S
50%
Optimized For Next Gen Sale
Hunt: Showdown – Blade Hunter Bundle
Add-On
70%
Spring Add-On Sale
Hunt: Showdown – Blood and Bone Bundle
Add-On
70%
Spring Add-On Sale
Hunt: Showdown – For the Bounty Bundle
Xbox One, Xbox Series X/S
70%
Spring Add-On Sale
Hunt: Showdown – Gunslingers Bundle
Add-On
70%
Spring Add-On Sale
Hunt: Showdown – The Companion Bundle
Add-On
70%
Spring Add-On Sale
Hunt: Showdown – The Prodigal Daughter
Add-On
50%
Spring Add-On Sale
Hunt: Showdown – The Seekers Bundle
Add-On
70%
Spring Add-On Sale
Hunt: Showdown – The Uncanny Bundle
Add-On
70%
Spring Add-On Sale
Hunt: Showdown – They Came From Salem
Add-On
50%
Spring Add-On Sale
Hunting Simulator 2 Xbox Series X/S
Optimized For Xbox Series X/S
60%
Optimized For Next Gen Sale
Hunting Simulator 2: Elite Edition Xbox Series X/S
Optimized For Xbox Series X/S
60%
Optimized For Next Gen Sale
I Am Alive
Xbox One Backward Compatible
70%
DWG*
Illusion of L'Phalcia
Xbox Play Anywhere
50%
Spotlight Sale
Imagine Earth
Optimized For Xbox Series X/S
25%
INDIE Live Expo Sale
In Sound Mind
Xbox Series X/S
50%
Publisher Spotlight Series
Indivisible – Razmi Challenges
Add-On
50%
Spring Add-On Sale
Infernax
Xbox Game Pass
20%
Publisher Spotlight Series
Injustice 2
Xbox Game Pass
67%
Fighter Sale
Injustice 2 – Black Manta
Add-On
50%
Spring Add-On Sale
Injustice 2 – Darkseid
Add-On
50%
Spring Add-On Sale
Injustice 2 – Enchantress
Add-On
50%
Spring Add-On Sale
Injustice 2 – Red Hood
Add-On
50%
Spring Add-On Sale
Injustice 2 – Starfire
Add-On
50%
Spring Add-On Sale
Injustice 2 – Ultimate Pack
Add-On
75%
Fighter Sale
Injustice 2: Fighter Pack 1
Add-On
75%
Spring Add-On Sale
Injustice 2: Fighter Pack 2
Add-On
75%
Spring Add-On Sale
Injustice 2: Fighter Pack 3
Add-On
75%
Spring Add-On Sale
Injustice 2: Hellboy
Add-On
50%
Spring Add-On Sale
Injustice 2: Infinite Transforms
Add-On
75%
Spring Add-On Sale
Injustice 2: Raiden
Add-On
50%
Spring Add-On Sale
Injustice 2: Sub-Zero
Add-On
50%
Spring Add-On Sale
Injustice 2: TMNT
Add-On
50%
Spring Add-On Sale
Injustice – The Atom
Add-On
50%
Spring Add-On Sale
Insurgency: Sandstorm
Optimized For Xbox Series X/S
33%
Publisher Spotlight Series
It Takes Two – Digital Version
EA Play
50%
Publisher Spotlight Series
Journey to the Savage Planet – Hot Garbage DLC
Add-On
50%
Spring Add-On Sale
Jurassic World Evolution 2: Camp Cretaceous Dinosaur Pack
Add-On
15%
Spring Add-On Sale
Jurassic World Evolution 2: Deluxe Upgrade Pack
Add-On
20%
Spring Add-On Sale
Jurassic World Evolution 2: Early Cretaceous Pack
Add-On
20%
Spring Add-On Sale
Jurassic World Evolution: Carnivore Dinosaur Pack
Add-On
45%
Spring Add-On Sale
Jurassic World Evolution: Claire's Sanctuary
Add-On
60%
Spring Add-On Sale
Jurassic World Evolution: Cretaceous Dinosaur Pack
Add-On
45%
Spring Add-On Sale
Jurassic World Evolution: Deluxe Content
Add-On
65%
Spring Add-On Sale
Jurassic World Evolution: Dinosaur Collection
Add-On
50%
Spring Add-On Sale
Jurassic World Evolution: Expansion Collection
Xbox One, Xbox Series X/S
60%
Spring Add-On Sale
Jurassic World Evolution: Herbivore Dinosaur Pack
Add-On
45%
Spring Add-On Sale
Jurassic World Evolution: Raptor Squad Skin Collection
Add-On
45%
Spring Add-On Sale
Jurassic World Evolution: Return to Jurassic Park
Add-On
60%
Spring Add-On Sale
Jurassic World Evolution: Secrets of Dr Wu
Add-On
60%
Spring Add-On Sale
Just Cause 3 – Capstone Bloodhound RPG
Add-On
70%
Spring Add-On Sale
Just Cause 3 – Combat Buggy
Add-On
70%
Spring Add-On Sale
Just Cause 3 – Explosive Weapon Pack
Add-On
70%
Spring Add-On Sale
Just Cause 3 – Final Argument Sniper Rifle
Add-On
70%
Spring Add-On Sale
Just Cause 3 – Kousava Rifle
Add-On
70%
Spring Add-On Sale
Just Cause 3 – Mech Land Assault
Add-On
70%
Spring Add-On Sale
Just Cause 3 – Mini-Gun Racing Boat
Add-On
70%
Spring Add-On Sale
Just Cause 3 – Reaper Missile Mech
Add-On
70%
Spring Add-On Sale
Just Cause 3 – Rocket Launcher Sports Car
Add-On
70%
Spring Add-On Sale
Just Cause 3 – Sky Fortress
Add-On
70%
Spring Add-On Sale
Just Cause 3 – Ultimate Mission, Weapon And Vehicle Pack
Add-On
70%
Spring Add-On Sale
Just Cause 3: Air, Land & Sea Expansion Pass
Add-On
75%
Spring Add-On Sale
Just Cause 3: Bavarium Sea Heist
Add-On
70%
Spring Add-On Sale
Just Cause 4 – Adversary Assault Vehicle Pack
Add-On
50%
Spring Add-On Sale
Just Cause 4 – Black Market Pack
Add-On
75%
Spring Add-On Sale
Just Cause 4 – Brawler Mech
Add-On
50%
Spring Add-On Sale
Just Cause 4 – Danger Rising
Add-On
50%
Spring Add-On Sale
Just Cause 4 – Dare Devils of Destruction
Add-On
50%
Spring Add-On Sale
Just Cause 4 – Deathstalker Scorpion Pack
Add-On
50%
Spring Add-On Sale
Just Cause 4 – Expansion Pass
Add-On
75%
Spring Add-On Sale
Just Cause 4 – Golden Gear Pack
Add-On
50%
Spring Add-On Sale
Just Cause 4 – Los Demonios
Add-On
50%
Spring Add-On Sale
Just Cause 4 – Neon Racer Pack
Add-On
50%
Spring Add-On Sale
Just Cause 4 – Reloaded Content Pack
Add-On
50%
Spring Add-On Sale
Just Cause 4 – Renegade Pack
Add-On
50%
Spring Add-On Sale
Just Cause 4 – Sea Dogs Vehicle Pack
Add-On
50%
Spring Add-On Sale
Just Cause 4 – Shark and Bark Vehicle Pack
Add-On
50%
Spring Add-On Sale
Just Cause 4 – Soaring Speed Vehicle Pack
Add-On
50%
Spring Add-On Sale
Just Cause 4 – The Dragon
Add-On
50%
Spring Add-On Sale
Just Cause 4 – Toy Vehicle Pack
Add-On
50%
Spring Add-On Sale
Just Dance 2022 Deluxe Edition
Smart Delivery
45%
Optimized For Next Gen Sale
KAMIKO
Xbox One, Xbox Series X/S
50%
INDIE Live Expo Sale
Kerbal Space Program Enhanced Edition
Optimized For Xbox Series X/S
75%
DWG*
Kerbal Space Program: Breaking Ground
Add-On
25%
DWG*
Kerbal Space Program: History and Parts Pack
Add-On
50%
DWG*
Kingdom Come: Deliverance – A Woman's Lot
Add-On
50%
Spring Add-On Sale
Kingdom Come: Deliverance – DLC Collection
Add-On
75%
Spring Add-On Sale
Kingdoms of Amalur: Re-Reckoning – Fatesworn
Add-On
30%
Spring Add-On Sale
KOF XV Team Pass 1
Add-On
40%
Fighter Sale
Kraken Academy!!
Xbox Game Pass
25%
DWG*
L.A. Noire
Xbox One X Enhanced
50%
DWG*
LA-MULANA
Xbox One, Xbox Series X/S
75%
INDIE Live Expo Sale
LA-MULANA 2
Xbox One, Xbox Series X/S
75%
INDIE Live Expo Sale
Lacuna – A Sci-Fi Noir Adventure
Xbox One, Xbox Series X/S
50%
INDIE Live Expo Sale
LEGO Batman 3: Season Pass
Add-On
80%
Spring Add-On Sale
LEGO DC Super-Villains Season Pass
Add-On
75%
Spring Add-On Sale
LEGO Marvel Super Heroes 2 Season Pass
Add-On
70%
Spring Add-On Sale
LEGO Marvel's Avengers Season Pass
Add-On
70%
Spring Add-On Sale
LEGO Worlds Classic Space Pack and Monsters Pack Bundle
Add-On
75%
Spring Add-On Sale
Let's Sing 2022 Song Pass
Add-On
33%
Spring Add-On Sale
Lichdom: Battlemage
Xbox One, Xbox Series X/S
80%
Publisher Spotlight Series
Life is Strange: True Colors
Xbox Game Pass
50%
Optimized For Next Gen Sale
Life is Strange: True Colors – Deluxe Edition
Smart Delivery
50%
Optimized For Next Gen Sale
Life is Strange: True Colors – Ultimate Edition
Smart Delivery
25%
Optimized For Next Gen Sale
Lindner Geotrac 134ep
Add-On
15%
Spring Add-On Sale
Lost in Random
EA Play
50%
Publisher Spotlight Series
Madden NFL 22 Xbox Series X/S
EA Play
75%
Optimized For Next Gen Sale
Mars: War Logs
Xbox One Backward Compatible
67%
DWG*
Mass Effect Legendary Edition
EA Play
60%
Publisher Spotlight Series
Maximum Football 2019
Xbox One, Xbox Series X/S
80%
Publisher Spotlight Series
Maximum Football 2020
Xbox One, Xbox Series X/S
80%
Publisher Spotlight Series
Mayhem Brawler
Xbox One, Xbox Series X/S
30%
Fighter Sale
Mechstermination Force
Xbox Play Anywhere
40%
INDIE Live Expo Sale
Metro Exodus Expansion Pass
Add-On
65%
Spring Add-On Sale
Metro Exodus Gold Edition
Smart Delivery
75%
Optimized For Next Gen Sale
Metro Exodus – Sam's Story
Add-On
50%
Spring Add-On Sale
Metro Exodus – The Two Colonels
Add-On
50%
Spring Add-On Sale
Middle-earth: Shadow of War – Outlaw Tribe Nemesis Expansion
Add-On
75%
Spring Add-On Sale
Middle-earth: Shadow of War – Slaughter Tribe Nemesis Expansion
Add-On
75%
Spring Add-On Sale
Middle-earth: Shadow of War – Story Expansion Pass
Add-On
75%
Spring Add-On Sale
Middle-earth: Shadow of War – The Blade Of Galadriel Story Expansion
Add-On
75%
Spring Add-On Sale
Middle-earth: Shadow of War – The Desolation of Mordor Story Expansion
Add-On
75%
Spring Add-On Sale
Momodora: Reverie Under the Moonlight
Xbox One, Xbox Series X/S
80%
INDIE Live Expo Sale
Monster Energy Supercross 4 – Season Pass
Add-On
70%
Spring Add-On Sale
Monster Energy Supercross 4 – Season Pass – Xbox Series X/S
Add-On
70%
Spring Add-On Sale
Monster Energy Supercross 5 – Special Edition
Smart Delivery
30%
Optimized For Next Gen Sale
Monster Energy Supercross – The Official Videogame 5
Smart Delivery
30%
Optimized For Next Gen Sale
Monster Harvest
Xbox One, Xbox Series X/S
50%
Spotlight Sale
Monster Truck Championship Xbox Series X/S
Optimized For Xbox Series X/S
60%
Optimized For Next Gen Sale
Monster Truck Championship – Rebel Hunter Edition Xbox Series X/S
Optimized For Xbox Series X/S
60%
Optimized For Next Gen Sale
Moon Hunters
Xbox One, Xbox Series X/S
90%
INDIE Live Expo Sale
Moonfall Ultimate
Xbox One, Xbox Series X/S
60%
Spotlight Sale
Mortal Kombat 11
Xbox Game Pass
67%
Fighter Sale
Mortal Kombat 11 Kombat Pack
Add-On
55%
Fighter Sale
Mortal Kombat 11 Kombat Pack 2
Add-On
55%
Fighter Sale
Mortal Kombat 11 Ultimate
Smart Delivery
60%
Optimized For Next Gen Sale
Mortal Kombat 11 Ultimate Add-On Bundle
Add-On
65%
Fighter Sale
Mortal Kombat 11 – Fujin
Add-On
50%
Spring Add-On Sale
Mortal Kombat 11 – Klassic MK Movie Skin Pack
Add-On
50%
Spring Add-On Sale
Mortal Kombat 11 – Masquerade Skin Pack
Add-On
50%
Spring Add-On Sale
Mortal Kombat 11 – Mileena
Add-On
50%
Spring Add-On Sale
Mortal Kombat 11 – Nightwolf
Add-On
50%
Spring Add-On Sale
Mortal Kombat 11 – Rain
Add-On
50%
Spring Add-On Sale
Mortal Kombat 11 – Rambo
Add-On
50%
Spring Add-On Sale
Mortal Kombat 11 – RoboCop
Add-On
50%
Spring Add-On Sale
Mortal Kombat 11 – Shang Tsung
Add-On
50%
Spring Add-On Sale
Mortal Kombat 11 – Shao Kahn
Add-On
50%
Spring Add-On Sale
Mortal Kombat 11 – Sheeva
Add-On
50%
Spring Add-On Sale
Mortal Kombat 11 – Sindel
Add-On
50%
Spring Add-On Sale
Mortal Kombat 11 – Spawn
Add-On
50%
Spring Add-On Sale
Mortal Kombat 11 – Terminator T-800
Add-On
50%
Spring Add-On Sale
Mortal Kombat 11 – The Joker
Add-On
50%
Spring Add-On Sale
Mortal Kombat 11: Aftermath Expansion
Add-On
65%
Fighter Sale
Mortal Kombat X
Xbox One, Xbox Series X/S
67%
Fighter Sale
Mortal Kombat X – Alien
Add-On
50%
Spring Add-On Sale
Mortal Kombat X – Goro
Add-On
50%
Spring Add-On Sale
Mortal Kombat X – Leatherface
Add-On
50%
Spring Add-On Sale
Mortal Kombat X – Predator
Add-On
50%
Spring Add-On Sale
Mortal Kombat X – Tremor
Add-On
50%
Spring Add-On Sale
Mortal Kombat X – Triborg
Add-On
50%
Spring Add-On Sale
Mortal Kombat X – XL Pack
Add-On
75%
Fighter Sale
Moving Out – Movers In Paradise
Add-On
40%
Spring Add-On Sale
Moving Out – The Employees of the Month Pack
Add-On
40%
Spring Add-On Sale
MR. X NIGHTMARE
PC, Xbox One, Xbox Series X/S
30%
Publisher Spotlight Series
MudRunner – American Wilds Edition
Xbox One X Enhanced
75%
Publisher Spotlight Series
MX vs ATV All Out 2017 Honda Vehicle Bundle
Add-On
60%
Spring Add-On Sale
MX vs ATV All Out 2017 KTM Vehicle Bundle
Add-On
60%
Spring Add-On Sale
MX vs ATV All Out 2017 Yamaha Vehicle Bundle
Add-On
60%
Spring Add-On Sale
MX vs ATV All Out – 2020 AMA Pro Motocross Championship
Add-On
60%
Spring Add-On Sale
MX vs ATV All Out – Ricky Carmichael Farm – GOAT
Add-On
60%
Spring Add-On Sale
MX vs. ATV Supercross Encore – 2015 KTM Vehicle Bundle
Xbox One, Xbox Series X/S
60%
Spring Add-On Sale
MX vs. ATV Supercross Encore – James Stewart Compound
Add-On
60%
Spring Add-On Sale
My Friend Peppa Pig
Xbox One, Xbox Series X/S
30%
Optimized For Next Gen Sale
MY HERO ONE'S JUSTICE 2 Celebration Wear Set
Add-On
50%
Spring Add-On Sale
MY HERO ONE'S JUSTICE 2 Cheerleader Costume Set
Add-On
50%
Spring Add-On Sale
MY HERO ONE'S JUSTICE 2 Outlaw Suit Set
Add-On
50%
Spring Add-On Sale
MY HERO ONE'S JUSTICE 2 Season Pass
Add-On
50%
Spring Add-On Sale
MY HERO ONE'S JUSTICE 2 Villainous Wear Set
Add-On
50%
Spring Add-On Sale
MY HERO ONE'S JUSTICE 2 Weekend Clothes 1-A Lively Set
Add-On
50%
Spring Add-On Sale
MY HERO ONE'S JUSTICE 2 Weekend Clothes 1-A Serious Set
Add-On
50%
Spring Add-On Sale
NARUTO SHIPPUDEN: Ultimate Ninja STORM 4 – Gaara's Tale Extra Scenario Pack
Add-On
50%
Spring Add-On Sale
Naruto Shippuden: Ultimate Ninja Storm 4 – Road To Boruto Pack
Add-On
50%
Spring Add-On Sale
NARUTO SHIPPUDEN: Ultimate Ninja STORM 4 – Shikamaru's Tale Extra Scenario Pack
Add-On
50%
Spring Add-On Sale
NARUTO SHIPPUDEN: UNS 4 ROAD TO BORUTO NEXT GENERATIONS Pack
Add-On
50%
Spring Add-On Sale
Naruto Storm 4 – Season Pass
Add-On
50%
Spring Add-On Sale
Need For Speed
EA Play
75%
Publisher Spotlight Series
Need For Speed Heat
EA Play
80%
Publisher Spotlight Series
Need For Speed Heat Deluxe Edition
Xbox One X Enhanced
80%
Publisher Spotlight Series
Need For Speed Heat Deluxe Edition Upgrade
Add-On
25%
Spring Add-On Sale
Need For Speed Hot Pursuit Remastered
EA Play
80%
Publisher Spotlight Series
Need For Speed Payback
EA Play
60%
Publisher Spotlight Series
Need For Speed Payback – Deluxe Edition
Xbox One X Enhanced
70%
Publisher Spotlight Series
Need For Speed Rivals
EA Play
75%
Publisher Spotlight Series
Neon Abyss – Alter Ego
Add-On
50%
Spring Add-On Sale
Neon Abyss – Loveable Rogues Pack
Add-On
50%
Spring Add-On Sale
NHL 22 Xbox One
EA Play
67%
Publisher Spotlight Series
NHL 22 Xbox Series X/S
EA Play
67%
Publisher Spotlight Series
NHL 22 Xbox Series X/S
Optimized For Xbox Series X/S
67%
Optimized For Next Gen Sale
Ninja Skin
Xbox One, Xbox Series X/S
50%
Publisher Spotlight Series
Ninjin: Clash of Carrots
Xbox One, Xbox Series X/S w/ Free Trial
80%
Publisher Spotlight Series
No Longer Home
Xbox One, Xbox Series X/S
50%
DWG*
Obliteracers
Xbox One, Xbox Series X/S
75%
Publisher Spotlight Series
Oliver's Adventures in the Fairyland
Xbox One, Xbox Series X/S
30%
Spotlight Sale
ONE PIECE: PIRATE WARRIORS 4 Land of Wano Pack
Add-On
50%
Spring Add-On Sale
ONE PIECE: PIRATE WARRIORS 4 The Worst Generation Pack
Add-On
50%
Spring Add-On Sale
ONE PIECE: PIRATE WARRIORS 4 Whole Cake Island Pack
Add-On
50%
Spring Add-On Sale
Othercide
Xbox One, Xbox Series X/S
60%
Publisher Spotlight Series
Outland
Xbox One Backward Compatible
70%
DWG*
Outward – The Soroboreans
Add-On
70%
Spring Add-On Sale
Outward: The Three Brothers
Add-On
70%
Spring Add-On Sale
Overcooked! 2 – Campfire Cook Off
Add-On
50%
Spring Add-On Sale
Overcooked! 2 – Carnival of Chaos
Add-On
50%
Spring Add-On Sale
Overcooked! 2 – Night of the Hangry Horde
Add-On
50%
Spring Add-On Sale
Overcooked! 2 – Season Pass
Add-On
60%
Spring Add-On Sale
Overcooked! 2 – Surf 'n' Turf
Add-On
50%
Spring Add-On Sale
Overcooked! 2 – Too Many Cooks Pack
Add-On
50%
Spring Add-On Sale
Override 2: Super Mech League
Smart Delivery
75%
Publisher Spotlight Series
Override 2: Super Mech League — Ultraman Deluxe Edition
Smart Delivery
75%
Publisher Spotlight Series
Override: Mech City Brawl
Xbox One X Enhanced
75%
Publisher Spotlight Series
Override: Mech City Brawl – Super Charged Mega Edition
Xbox One X Enhanced
75%
Publisher Spotlight Series
Paladins Deluxe Edition 2022
Xbox One, Xbox Series X/S
40%
Spring Add-On Sale
Paladins Gold Edition
Xbox One, Xbox Series X/S
67%
Spring Add-On Sale
Paladins Season Pass 2022
Xbox One, Xbox Series X/S
25%
Spring Add-On Sale
Paladins Sky Whale Pack
Xbox One, Xbox Series X/S
25%
Spring Add-On Sale
Paladins Starter Edition
Xbox One, Xbox Series X/S
40%
Spring Add-On Sale
Paladins – Deal of the Day Unlock
Add-On
25%
Spring Add-On Sale
Paladins – Nightmare Pack
Add-On
25%
Spring Add-On Sale
Pang Adventures
Xbox One, Xbox Series X/S
60%
Publisher Spotlight Series
Paradise Killer
Xbox Game Pass
25%
DWG*
Paradox Error
Xbox One, Xbox Series X/S
40%
Spotlight Sale
Payday 2: Crimewave Edition – The Big Score DLC Bundle!
Add-On
75%
Spring Add-On Sale
Payday 2: The Crimewave Collection
Add-On
75%
Spring Add-On Sale
Phoenotopia: Awakening
Optimized For Xbox Series X/S
30%
INDIE Live Expo Sale
PJ Masks: Heroes of the Night
Xbox One, Xbox Series X/S
30%
Optimized For Next Gen Sale
Planet Coaster: Adventure Pack
Add-On
40%
Spring Add-On Sale
Planet Coaster: Classic Rides Collection
Add-On
40%
Spring Add-On Sale
Planet Coaster: Deluxe Rides Collection
Add-On
40%
Spring Add-On Sale
Planet Coaster: Ghostbusters
Add-On
40%
Spring Add-On Sale
Planet Coaster: Magnificent Rides Collection
Add-On
40%
Spring Add-On Sale
Planet Coaster: Spooky & Adventure Bundle
Add-On
40%
Spring Add-On Sale
Planet Coaster: Spooky Pack
Add-On
40%
Spring Add-On Sale
Planet Coaster: Studios Pack
Add-On
40%
Spring Add-On Sale
Planet Coaster: Vintage & World's Fair Bundle
Add-On
40%
Spring Add-On Sale
Planet Coaster: Vintage Pack
Add-On
40%
Spring Add-On Sale
Planet Coaster: World's Fair Pack
Add-On
40%
Spring Add-On Sale
Plants vs. Zombies Garden Warfare 2 Super Fertilizer Upgrade
Add-On
35%
Spring Add-On Sale
Plants vs. Zombies: Battle For Neighborville
EA Play
75%
Publisher Spotlight Series
Plants vs. Zombies: Battle for Neighborville Deluxe Edition
Xbox One X Enhanced
65%
Publisher Spotlight Series
Port Royale 4
Optimized For Xbox Series X/S
50%
Optimized For Next Gen Sale
Port Royale 4 – Buccaneers
Add-On
25%
Spring Add-On Sale
Portal Knights – Druids, Furfolk, and Relic Defense
Add-On
40%
Spring Add-On Sale
Portal Knights – Elves, Rogues, and Rifts
Add-On
40%
Spring Add-On Sale
Prey: Mooncrash
Add-On
50%
Spring Add-On Sale
Prince of Persia Classic
Xbox One Backward Compatible
75%
DWG*
Psychonauts 2
Xbox Game Pass
40%
Optimized For Next Gen Sale
Pupperazzi
Xbox Game Pass
15%
INDIE Live Expo Sale
Pure Farming 2018 – Germany Map
Add-On
15%
Spring Add-On Sale
Pure Farming 2018 – Landini Rex F
Add-On
15%
Spring Add-On Sale
Railway Empire – Crossing the Andes
Add-On
50%
Spring Add-On Sale
Railway Empire – Down Under
Add-On
50%
Spring Add-On Sale
Railway Empire – France
Add-On
50%
Spring Add-On Sale
Railway Empire – Germany
Add-On
50%
Spring Add-On Sale
Railway Empire – Great Britain & Ireland
Add-On
50%
Spring Add-On Sale
Railway Empire – Japan
Add-On
30%
Spring Add-On Sale
Railway Empire – Mexico
Add-On
50%
Spring Add-On Sale
Railway Empire – Northern Europe
Add-On
50%
Spring Add-On Sale
Railway Empire – The Great Lakes
Add-On
50%
Spring Add-On Sale
Raji: An Ancient Epiс
Xbox Game Pass
50%
INDIE Live Expo Sale
Record of Lodoss War-Deedlit in Wonder Labyrinth-
Xbox Game Pass
30%
INDIE Live Expo Sale
Relicta
Smart Delivery
80%
Optimized For Next Gen Sale
Remothered: Broken Porcelain
Xbox One, Xbox Series X/S
75%
Publisher Spotlight Series
Resident Evil Village – Extra Content Shop All Access Voucher
Add-On
25%
Spring Add-On Sale
Resident Evil Village – Mr. Raccoon Weapon Charm
Add-On
25%
Spring Add-On Sale
Resident Evil Village – Survival Resources Pack
Add-On
25%
Spring Add-On Sale
Resident Evil Village – Trauma Pack
Add-On
25%
Spring Add-On Sale
RIDE 4 – Season Pass
Add-On
70%
Spring Add-On Sale
Riders Republic Gold Edition
Smart Delivery
50%
Optimized For Next Gen Sale
Riders Republic Year 1 Pass
Add-On
35%
Spring Add-On Sale
Rims Racing : Ultimate Edition Xbox One & Xbox Series X/S
Optimized For Xbox Series X/S
40%
Optimized For Next Gen Sale
RiMS Racing Xbox Series X/S
Xbox Series X/S (Optimized)
50%
Optimized For Next Gen Sale
Rise of the Tomb Raider – 20 Year Celebration Pack
Add-On
75%
Spring Add-On Sale
Rising Hell
Xbox One, Xbox Series X/S
60%
INDIE Live Expo Sale
Risk: Urban Assault
Xbox One, Xbox Series X/S
50%
DWG*
Road Rage
Xbox One, Xbox Series X/S
80%
Publisher Spotlight Series
Rock of Ages 3: Make & Break
Xbox One, Xbox Series X/S
75%
Publisher Spotlight Series
Rogue Company: Power Ballad Pack
Xbox One, Xbox Series X/S
25%
Spring Add-On Sale
Rogue Company: Rogue Edition
Smart Delivery
60%
Spring Add-On Sale
Rogue Company: Ultimate Edition
Smart Delivery
60%
Spring Add-On Sale
Rogue Company: Year 1 Pass
Smart Delivery
40%
Spring Add-On Sale
Rogue Stormers
Xbox One, Xbox Series X/S
80%
Fighter Sale
Roguebook Xbox Series X/S
Xbox One, Xbox Series X/S
25%
Optimized For Next Gen Sale
Roguebook – Deluxe Edition Xbox Series X/S & Xbox One
Xbox One, Xbox Series X/S
25%
Optimized For Next Gen Sale
Ruined King: A League of Legends Story
Xbox One, Xbox Series X/S
35%
Spotlight Sale
Ruined King: A League of Legends Story &ndas