20 of the most exciting Xbox One games we're looking forward to in 2016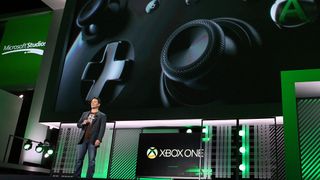 (Image credit: Windows Central)
2016 and beyond
Microsoft has had a pretty amazing 2015 by any measure. They launched Windows 10, revealed HoloLens, shipped an incredible line-up for the Xbox One, launched backwards compatibility with Xbox 360 titles and revamped the entire dashboard with the New Xbox One Experience. In terms of units sold, the Xbox One still has an uphill battle with Sony's PS4, which sprinted out of the gate with far superior messaging back in 2013.
Phil Spencer has since taken the reins, and both he and the entire Xbox team have worked tirelessly to change the Xbox One's image, bring headline-making features and ultimately, deliver the best console game line-up.
As 2015 comes to a close, the industry's eyes turn to E3 2016, where the heavy hitters will reveal their plans for the near future. Microsoft's Aaron Greenberg recently said that the Xbox One's 2016 line-up could be even stronger than this year's formidable offering.
We've collected some of the most promising titles to keep on your radar, in no particular order!
As always, if there's a game you feel deserves to be on this list, drop it in the comments below.
Quantum Break
Launching in April 2016, Quantum Break comes from the minds behind Alan Wake and Max Payne. Remedy Entertainment's signature third-person shooting remains, but Quantum Break's Jack Joyce picks up the supernatural ability to manipulate time itself, following an experiment gone horribly wrong. That failed experiment serves to shape the game's plot, which sees a painstakingly detailed US city ravaged by the breakdown of time and space.
In the game, you'll master your control of time, prevent an evil organization from exploiting the circumstances and enjoy a high-quality live-action TV series that interweaves with the playable game.
Crackdown 3
Microsoft's popular open-world adventure franchise is receiving a cloud-powered sequel exclusively for Xbox One. In Crackdown 3 you play as a super-charged enforcer of justice on a mission to dismantle an evil crime syndicate's grip over the city. You'll have an entire arsenal of highly destructive futuristic weapons at your disposal, but Crackdown 3's headline feature is its cloud-powered multiplayer mode.
Cloudgine's server tech grants Crackdown 3 ridiculous physics-based environmental destruction, allowing players to level entire skyscrapers. Crackdown 3 should appear by Q3 2016.
Gears of War 4
Not a lot is known about Gears of War 4, besides the fact that Phil Spencer wants to take the series back to its gritty roots. The main series' fourth installment debuts two new Gears, JD and Kait, and the gameplay video above shows a return to the franchise's darker environments and horror-inspired gameplay. Gears of War 4 is slated for the 2016 holiday season.
Scalebound
Scalebound is an ambitious action RPG with 4-player co-op. You control Drew, a modern-day human thrown into the magical world of Draconis. Players form a bond with Thuban, a gigantic A.I. dragon that plays a defining role in combat.
Thuban can be customized extensively, both visually and functionally, granting player typical RPG control over their play style. Scalebound was recently delayed into 2017, but we're bound to hear more about it at E3 2016.
ReCore
From the brains behind Metroid Prime and Mega Man, ReCore is one of the most mysterious titles on this list. Not much is known about ReCore, save for the fact it's a Xbox One exclusive. This action adventure title is set in a world devoid of humans, but filled with colorful, and deadly, robots.
This game is targeting a mid-2016 launch, making it all the more mysterious why we've heard so little about it so far — but you can bet we'll hear something by next year's E3.
Sea of Thieves
Sea of Thieves sees Rare return to the world of action adventure. Sea of Thieves' reveal trailer is entirely in-engine, and reveals a first-person multiplayer pirate game based around loot, naval and melee combat.
Microsoft's Kudo Tsunoda described Sea of Thieves as Rare's best game ever, and said that we'd hear more about how Rare is enabling players to create their own stories through "limitless" possibilities. Sea of Thieves has no fixed launch window, but it seems certain we'll hear more about the game in 2016.
Fable Legends
Fable Legends is a grand experiment in genre mash-up from Lionhead Studios. At its core, Fable Legends is an action RPG, but it has a free to play MOBA-like business model, and 4v1 competitive elements like Evolve.
After playing through Microsoft's demo at Gamescom 2015, I came away feeling like the game's polished combat and tactical team-based dungeon-crawling spoke to those addictive qualities I found in World of Warcraft. The game has been delayed into 2016, but it'll receive further polish and features as a result.
Halo Wars 2
Microsoft's reveal of Halo Wars 2 was a surprise during their Gamescom 2015 conference. The former studio behind Age of Empires — Ensemble — managed to lovingly create a tactical and faithful strategy game based on the Halo universe. Perhaps the most impressive aspect of Halo Wars, despite the fact it was the best-selling console RTS of the age, was that it managed to translate the traditionally complex control schemes of keyboard and mouse RTS games to consoles.
Ensemble Studios may have been closed, but RTS heavyweight Creative Assembly is on board to build Halo Wars 2 — and there's a possibility that it'll support mouse and keyboard as inputs.
ID@Xbox
Okay, this isn't really a single entry, but it's important to mention ID@Xbox. Microsoft's indie game program will have significant implications for their Windows 10 efforts. Developers can now build games for the Universal Windows Platform, and since the Xbox One's recently NXOE update, devs can target Xbox One, Windows 10 and Windows 10 Mobile with minimal programming changes. Stealth Inc 2 recently made the ID@Xbox jump from Xbox One to the Windows 10 Store, and it'll be interesting to see how many others make the leap next year.
Here are some of the most intriguing ID@Xbox games (with trailers) coming in 2016 and beyond:
Unravel
Unravel is an upcoming puzzle platformer from Coldwood Interactive and EA. You'll traverse a lovingly detailed 3D world as Yarny, a cat-like creature made of string. You'll use his threads to navigate the game's puzzles and environment, and unravel what appears to be a highly emotional story along the way. Unravel launches on February 9th, 2016.
Mass Effect Andromeda
Mass Effect Andromeda could steal the holiday season next year. Andromeda marks the popular RPG/shooter hybrid's first entry into the new generation and a shift away from the trilogy that made it famous.
The game kicks off an all-new story, with an emphasis on planetary exploration — set to include a reimagined Mass Effect 1 Mako buggy. Expect to hear more about Mass Effect Andromeda throughout 2016.
Mirror's Edge Catalyst
Mirror's Edge was a unique, but flawed first-person platformer launched for the Xbox 360. DICE and EA felt the concept was interesting enough to try again, and they're giving us Mirror's Edge Catalyst as a result.
The game will explore Faith Connors' origin story as she attempts to free the city of Glass from a dictatorial conglomerate. Parkour and melee combat have been placed at the focus of the new game, which switches over to an open-world to beat the constrictive linearity of the original. Mirror's Edge Catalyst releases on May 24th, 2016.
Tom Clancy's: The Division
I think it's fair to say that the hype for Tom Clancy's: The Division is on the high end, especially given the queues I saw to try out the game at EGX 2015. Ubisoft Massive's post-apocalyptic multiplayer shooter boasts tactical team play, loot-filled environs and dangerous combat. Whether or not the finished product lives up to the hype remains to be seen.
Ghost Recon: Wildlands
Ghost Recon: Wildlands brings the franchise back to its modern-day roots with a 4-player co-operative tactical shooter set in Bolivia. The gritty reveal trailer shows the Ghosts, a fictional elite unit from the US military, tasked with destabilizing a powerful drug cartel.
Players will navigate a massive open-world, dotted with settlements filled with dynamic populations and the freedom to tackle missions as they see fit. There's no fixed release date for Wildlands, but we'll certainly hear more about the game throughout 2016.
For Honor
For Honor is a competitive melee combat game from Ubisoft. Battles take place between teams of 8, featuring three factions inspired by Vikings, samurai and knights. Matches feature dozens of A.I. combatants as well, and utilizes a tactical melee targeting system that allows you to react and exploit your opponents' weaknesses. For Honor is one of the most intriguing triple-A titles we've seen for a while. Let's see if they can pull it off.
Hitman
The Hitman series hasn't been the most consistent. 2013's Hitman Absolution launched to a mixed reception from critics and fans alike, scaling back some of the franchise's signature open-stealth elements to try to appeal to a wider audience. IO Interactive appear to have taken the feedback to heart, opting to offer a more classic-feeling Hitman with huge open-world locations featuring a much wider capacity for creative assassinations.
Square Enix is launching the game in two parts. The base game will come with three open-world locations, with the option of a purchasable upgrade for a further three locations. You can also pre-purchase the extra areas for a slight discount when the base game launches on March 11th, 2016.
Deus Ex: Mankind Divided
Deus Ex: Mankind Divided is the latest game in the popular stealth RPG/shooter hybrid series. Taking Human Revolution's open-ended gameplay to all new heights, Mankind Divided attempts to give players even more ways to complete missions, whether it's pure stealth, guns blazing, or charismatic dialogue persuasion events.
Mankind Divided takes place after the events of Human Revolution, in a world where cybernetic humans have become increasingly alienated from society. Adam Jensen is the returning protagonist, tasked to bring an end to a faction of rogue cyborg terrorists who are wilfully exacerbating the unease. Deus Ex: Mankind Divided is set to arrive in August 2016.
Dishonored 2
The original Dishonored appeared out of nowhere and took the Xbox 360 world by storm back in 2012. The first-person stealth/shooter hybrid returns with Dishonored 2, which sees Empress Emily Kaldwin exiled from her own nation by an evil entity. Players will be able to choose either Emily or previous protagonist Corvo as a playable character, and will enjoy greater freedom when it comes to gameplay styles and choices. Dishonored 2 should step out of the shadows around Q2 2016.
DOOM
The legendary FPS franchise returns with a reboot under Bethesda and id Software. DOOM takes the franchise back to its run n' gun roots, complete with over-the-top, unrelenting violence and faster-paced gameplay. DOOM also features an ambitious multiplayer mode that allows players to build custom maps and game modes using in-game creation tools.
Bethesda was able to pull Wolfenstein out of obscurity with a similar big budget reboot, let's see if they can do the same for DOOM, heading to Xbox One around Q2 2016.
Overwatch
Blizzard's canceled Project Titan MMO metamorphosed into Overwatch, an FPS/MOBA hybrid heading over to Xbox One and PC. Overwatch features 6v6 class-based competitive matches that see defensive tanks, offensive damage classes and support classes combine their skills to achieve victory. Players can change class upon death, similar to Team Fortress 2, to react to specific situations in its objective-based multiplayer modes. Overwatch hits Xbox One in Q2 2016.
Get the Windows Central Newsletter
All the latest news, reviews, and guides for Windows and Xbox diehards.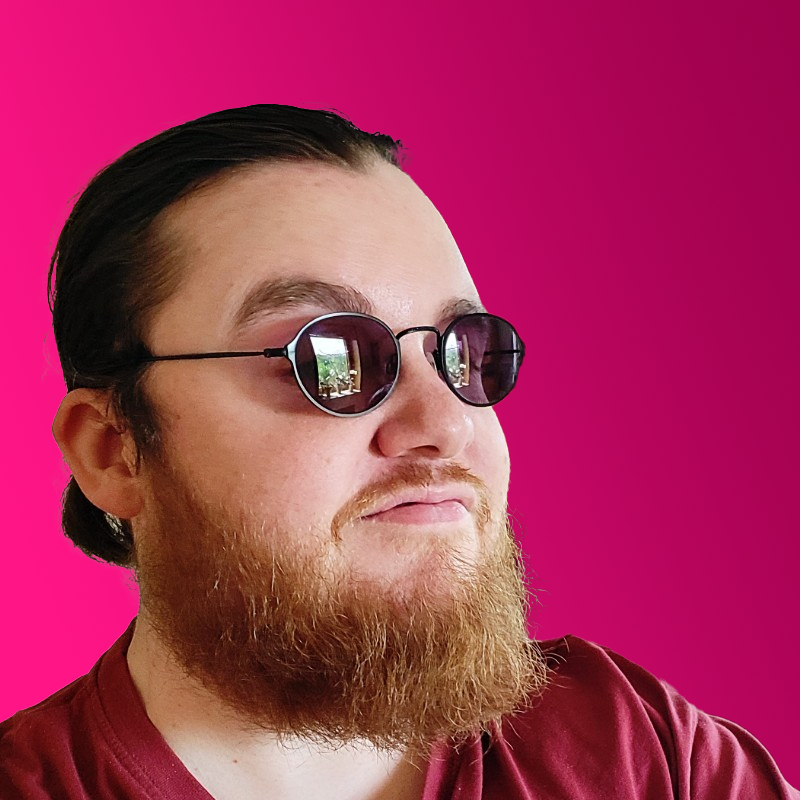 Jez Corden a Managing Editor at Windows Central, focusing primarily on all things Xbox and gaming. Jez is known for breaking exclusive news and analysis as relates to the Microsoft ecosystem while being powered by caffeine. Follow on Twitter @JezCorden and listen to his Xbox Two podcast, all about, you guessed it, Xbox!