I traded in my MacBook Air and all I got was this Core i7 Surface Pro 3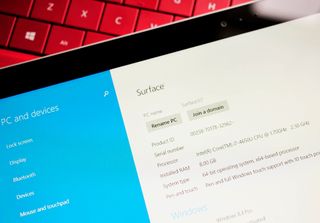 Okay, that headline is a tad misleading as trading in a MacBook Air for a Surface Pro 3, especially one with the coveted Core i7 processor, is far from 1:1 value. Still, I did bring in my MacBook Air (2011) to see how the process went, and I managed to pick up that Core i7 Surface Pro 3 with 256 GB of storage.
Here is how it all went.
Why I had a MacBook Air
Even though it is tangential to this article, I am sure a few of you are wondering why I even have a MacBook Air laying around. The story goes ex-CrackBerry editor in chief Kevin Michaluk gave me his old one back in 2012, mostly because he was upset that I was running this site from a then underpowered Windows Netbook (remember those?). Being interested in technology and never owning a Mac laptop or computer, I figured this would be an excellent chance to see what Apple can do.
Long story short, I learned OSX a bit but within a few months those Windows 8 Ultrabooks hit the scene and to the shelf went to the MBA. I last time turned on the MacBook Air in December 2012, so I had little use for it in 2014. Although the MBA is nice in terms of hardware, OSX provided no advantages over Windows that I could discern. Since then, I have owned five different Ultrabooks.
Microsoft's trade-in program
Let us be clear: trade in programs are rarely about maximizing value. They are about one thing: convenience. 'I have this old thing; I want a new thing, and I want to keep it simple.' Because of this, the idea that you are "only" getting a particular value should be a secondary concern. If you want the most for your old wares, sell it yourself and hope you find some rube with some cash. It is like when a car dealer offers to take your old car. You are not going to get squat for it, but hey, at least you do not have to list and sell it yourself, which could take weeks.
Microsoft's MacBook Air trade in program advertises that you can get "up to $650" in store credit. However, as should be expected, the devil is in the details and Microsoft determines the maximum value of your old MacBook Air. I was never under the impression that a 2011 MBA would fetch that maximum $650 mark – after all, what would happen if you brought in a brand new edition?
As expected, Microsoft has a rolling chart based on year, model and configuration that determines the trade in value. My 2011 Core i7 MacBook Air with a 256 GB SSD drive procured $337.50 in Store credit for a $1,549 Surface Pro 3.
I cannot say I was disappointed. You may have a differing opinion. All I know is when compared to modern hardware, the 2011 MBA is slow, sluggish and not really up to my standards in 2014. Microsoft did me a favor by taking it off my hands.
Overall though, the process was quick, efficient and fun.
Microsoft's MacBook Air trade in program is valid until November 2, and the store credit can only be applied to a Surface Pro 3. More information can be found on their site.
Surface Pro 3 with a Core i7
For my review, I used the Surface Pro 3 with a Core i5 (1.9 – 2.5 GHz) and 256 GB of storage versus the newer Core i7 (1.7 – 2.3 GHz). There are two main differences between the two. One of them is Turbo mode, where the i5 maxes out at 2.9 GHz; the Core i7 goes up to a higher 3.3 GHz. The additional difference lies in the built-in graphics chipset, as the Core i5 is an Intel HD4400; the Core i7 features a faster Intel HD5000. Roughly speaking, you are looking at a 20% difference in CPU performance and some estimates put the graphics chipset with a 13% advantage for the Core i7.
Neither system should impress gamers, but then again if you are a gamer I am not sure why you are looking at a Surface Pro 3. Instead, the Core i7 is ideal for professionals who need that extra oomph for substantial applications. For gamers, I suggest you look at the new Razer laptops.
There is also a small – and in my opinion overblown – controversy that has to do with thermal-throttling. The gist is the Surface Pro 3 on a Core i5 ramps down to 1 GHz when it hits a certain internal temperature. This reduction is typical on PCs and laptops, but the Surface Pro 3's threshold is lower than that of the Surface Pro 2. The reason? The Surface Pro 3 is stupid thin, so less heat dissipation. The result is when playing intensive PC games for extended duration the Surface Pro 3 can get choppy due to the speed reduction. Your mileage may vary; I have never seen it myself, so maybe I'm 'computering' wrong.
Initial feedback via Reddit about the Core i7 version is that it does not throttle as much as the Core i5, resulting in less frequent lowering of processor speed. From user's experience, including my own, these situations appear to be rare instances anyway where high-performance gaming is being attempted. For people who do not play high-end PC games for an extended period, this is a non-issue.
Do you need a Core i7?
Probably not. The Core i5 is more than enough for everyday tasks, Modern games and running PC apps like Photoshop. In fact, the Core i3 version is also ideal for those who use Modern apps the majority of the time. If I had to break it down, it would be like this:
Core i3 – You need a tablet that can act like a PC. You spend 70% in Modern apps, 30% running desktop apps
Core i5 – You want the best of both worlds. 50/50 between Modern and desktop apps, but you occasionally need that extra horsepower
Core i7 – You need a desktop replacement. You are a future docking station owner. You are a professional engineer, artist, architect or programmer who needs this device every day to perform at peak performance. Alternatively, you have money and just want the best out there.
Do I need a Core i7?
Absolutely not, but for the sake of this site and your curiosity, I am making the supreme sacrifice!
So, uh, how is it?
It seems faster.
You saw that coming from a mile away; I know. Seriously though, it screams. Between loading apps, downloading them over Wi-Fi and app switching, the Core i7 is a beast. Sure, it can get warm with the occasional graphic-intensive game, but nothing out of the ordinary. As I mentioned above, the Core i7's base speed is clocked lower than the Core i5, so in theory with Modern apps the Core i7 should get near the same battery life as the Core i5 – in fact that is what Microsoft claims.
I need a few days really to see the differences between the two. I am not sure if specific benchmarks are on the horizon though I may consider doing some basic ones. Instead, I prefer to re-review the Core i7 variant as a Joe-schmoe computer owner just trying to use it for work, life and fun.
As a side note, my Core i7 did have a single dead pixel on the display. With that display resolution, you have to look for it, and it is barely noticeable. However, the Microsoft Store though took it back without any hesitation, and replaced it with a brand new one, which I inspected before leaving the Store. So far, no other complaints. Although being able to shop at a physical Microsoft Store is not possible for many of you, if it is an option, always shop there as you cannot beat their service.
Anecdotally, the fine folks at the Microsoft Store told me the Surface Pro 3 is selling very well, with most people opting for the Core i5 or Core i7 256 GB versions, which makes sense.
Do you have questions about the Core i7 version or are you on the fence about which to get? Sound off in comments or jump into our Surface Pro 3 forums and let us know. I can try to answer a few questions if you have them.
Get the Windows Central Newsletter
All the latest news, reviews, and guides for Windows and Xbox diehards.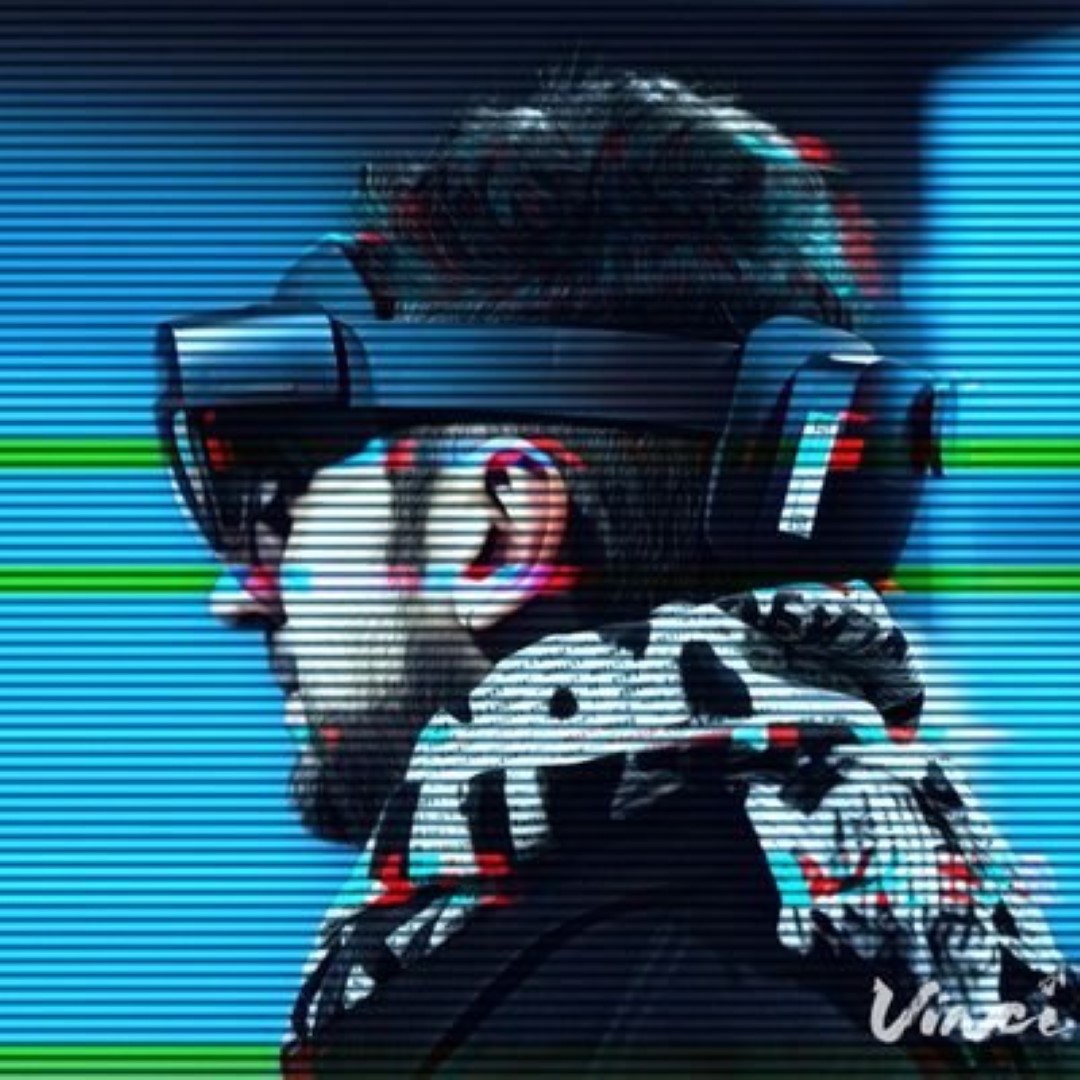 Daniel Rubino is the Editor-in-chief of Windows Central, head reviewer, podcast co-host, and analyst. He has been covering Microsoft since 2007 when this site was called WMExperts (and later Windows Phone Central). His interests include Windows, laptops, next-gen computing, and for some reason, watches. Before all this tech stuff, he worked on a Ph.D. in linguistics, watched people sleep (for medical purposes!), and ran the projectors at movie theaters because it was fun.