The Turtle Beach Stream Mic clocks in at around $100 and promises "professional-quality" sound recording for gamers on Twitch, Xbox Live and YouTube.
In an age where more and more gamers are creating content, having a dedicated sound set-up is becoming more and more compelling for many, but can this mic compete with other similarly priced solutions out there? Let's take a look.
Build quality and features
The general rule of thumb with hardware quality tends to be "you get what you pay for," and I feel like this is true of the Stream Mic. The construction is functional, combining gloss and matte plastics with a metal mic grill, frame, and base, which gives the mic a decent weight. There's little chance the Turtle Beach Stream Mic will slide off your desk by accident as a result, and it comes with additional accessories if you wish to mount it on a microphone arm or stand.
In a previous life, I played and sang in a band (no, it wasn't good), and the Yeti line of microphones has since been my go-to for affordable, yet high quality sound recording. I've been using a similarly priced and featured (save for Xbox compatibility) Blue Nessie mic on PC for recording voice overs for Windows Central videos, in addition to our OneCast podcast. Against my lengthy experience with Blue products, Turtle Beach's first efforts in this space are solid.
The Turtle Beach app for the Stream Mic is powerful, allowing you to customize the microphone's features, EQ and more, from a simple program for Windows. You can enable "announcer mode," which gives the recording a nostalgic reverb. You can also enable a noise gate, which blocks out any background sound that isn't your voice. It can sound a little odd in recordings, but might be useful for streaming and Xbox Live play. You can even disable the microphone's LED lights, showing an attention to detail.
The LED ring around the mute button indicates the polar mode the mic is currently set to. You can cycle through Cardioid, Bi-Directional, Hyper-Cardioid and Omni-Directional using a button on the reverse of the mic. Giving it a long press toggles between high and low sensitivity, which forces the mic to amplify your voice if it's placed more than four inches away from your mouth. It's a neat feature which does work, and beats my Surface Book's mic array when it comes to Cortana command recognition at a distance.
Like the Nessie, the Stream Mic has a zero-latency 3.5mm headphone jack with powerful mic monitoring, so you can still listen to external audio without recording it. Naturally, this is a must to prevent echoes when streaming with others, and it's nice to see Turtle Beach include it.
One feature I really wish Turtle Beach had borrowed is the Blue Nessie's capacitive mute button, as the plastic mechanical button the Stream Mic uses produces a loud click which gets picked up before the mute effect kicks in. It's a little annoying for podcasting live.
Over all, though, the Stream Mic construction is well executed, and the feature set is nice at this price point. The fact it's fully compatible with Xbox One and PS4 makes it quite unique with these features, and its build quality is decent. But beauty is only skin deep, is it worth it for the audio quality?
Audio Quality
I enjoy Turtle Beach's headset offerings, but the trade-off of its piles of audio features can mean it's sometimes hard to find the "sweet spot." I find the same to be true of the Stream Mic.
Out of the box, I found the recording quality of the Stream Mic to be sub-par, giving my voice a muffled, almost tinny quality. This might be okay when bottlenecked by poor internet or Xbox Live's audio compression, but the Stream Mic has been advertised as "professional grade," capable of producing quality audio for podcasters and YouTube video creators.
Streaming on our Beam.pro channel, I worked with the kind people in the chat to improve the sound of the mic, using its multitude of settings. I turned Windows' recording sound down, and turned the Elgato sound capture up, switched to high sensitivity mode and regular cardioid, which did improve the quality marginally from the out-of-box experience. Still, there are similarly priced microphones out there with comparable features that produce a better sound even before all the fiddling.
Here's how the Turtle Beach Stream Mic sounds in optimal conditions with the best settings I could muster, in addition to the latest firmware:
Now, the Stream Mic not have the greatest sound quality in the world, but it does offer a unique proposition to Xbox gamers, especially with Beam.pro integration on the horizon. Not only is the Stream Mic a great Kinect alternative for having a dedicated microphone for using Cortana on your console, but in certain set ups, it might beat a dedicated gaming headset for party chat.
For party chat, the Stream Mic is very solid, with the tinny sound hiding behind the generally aggressive Xbox Live audio compression. Any 3.5mm set of headphones can be plugged in to the Stream Mic, allowing you to hear your game audio as well as mic monitoring to prevent yourself from yelling. I'm a big fan of mic monitoring feedback, and so far, I think the Stream Mic with any regular set of headphones plugged in provides the clearest, most responsive yet.
As someone who swaps a 3.5mm headset between my Xbox and my PC frequently, using the Stream Mic jack frees up the mic socket on my wireless controller, which I find to be preferable.
You could quite happily leave the Stream Mic plugged in to your Xbox One always, both for use with Cortana, and to plug a headset into it when you're ready to play in a party. High sensitivity mode allows you to use Cortana and voice chat with the Stream Mic from quite a fair distance away without losing volume, which is going to be handy in some scenarios.
Conclusion
Ultimately, I would have liked better recording quality across the board from this microphone, given its cost. The features, construction and compatibility options make up for the sub-par sound in some ways, but if you're a creator looking to make high quality YouTube videos with crystal clear voice overs, this isn't the product you're looking for.
Pros:
Good build quality
Highly customizable using the companion app
Headphone output with zero-latency mic monitoring
Can process voice from significant distances
Cons:
Raw recording quality isn't the best
Mute button produces a loud clicking sound
If, however, you rely on your Xbox One or PS4 for streaming to Twitch (or eventually Beam.pro), then the Stream Mic becomes a far more attractive proposition. The Stream Mic will defeat the vast majority of headset microphones out there for use with Party Chat or streaming across the services integrated with your favorite console.
If you stream from your PC, there are better options out there. But this is an admirable first attempt by Turtle Beach to put out an affordable, dedicated microphone, and they have a good base to build from moving forward.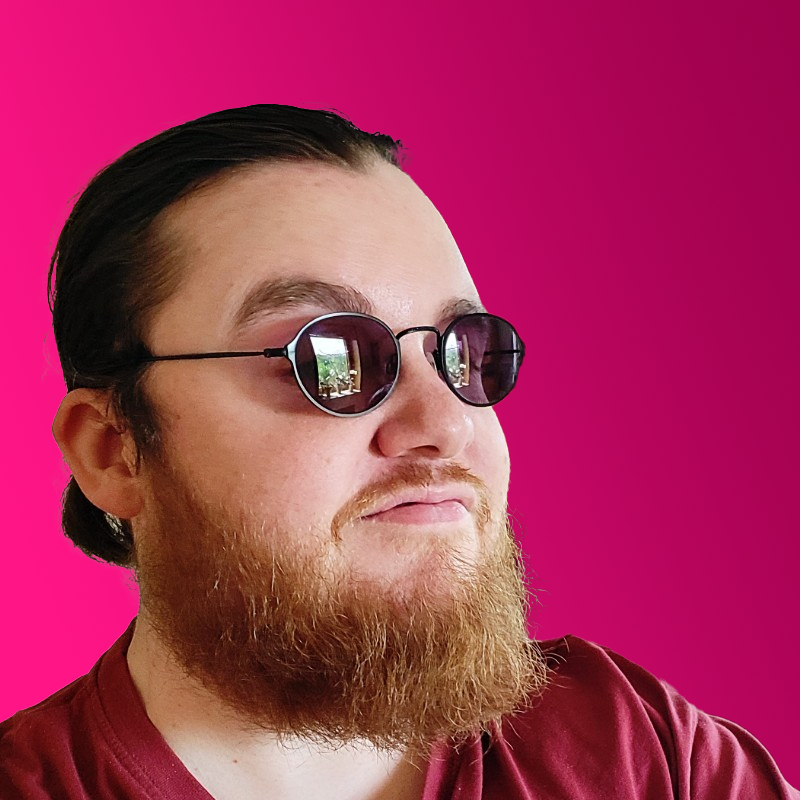 Jez Corden a Managing Editor at Windows Central, focusing primarily on all things Xbox and gaming. Jez is known for breaking exclusive news and analysis as relates to the Microsoft ecosystem while being powered by caffeine. Follow on Twitter @JezCorden and listen to his Xbox Two podcast, all about, you guessed it, Xbox!