Twitter to remove 140 character limit for DMs in July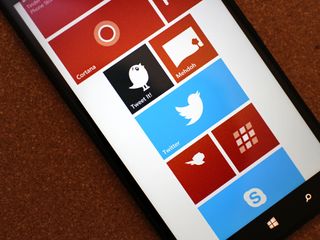 Twitter will be making some more changes in July, one of which will be the removal of the 140 character limit for direct messages Currently, users have a 140 character limit for both tweets and direct messages, but in July Twitter will be removing that limitation from direct messages. The company has announced the new change, along with an updated API for developers. By announcing it early, and providing documentation for developers, the company hopes that when they launch the feature in July all apps will be ready to support it.
As for the launch, it is not noted exactly when the new functionality will go live. Developers can begin adding the support now, and Twitter will be providing an update with how developers can begin testing for it.
Source: Twitter
Jared started off writing about mobile phones back when BlackBerry ruled the market, and Windows Mobile was kinda cool. Now, with a family, mortgage and other responsibilities he has no choice but to look for the best deals, and he's here to share them with you.
Update ur WP app understand! Fix notification prob.

Their WP app needs a complete rewrite.

Which they're working on. Albeit, slowly, but working on nonetheless. Making it a Universal App, rewritten from the ground up for modern Windows. But until that gets done (Which might take awhile, since Sam Sabri was the main code guy in the past), we will just have to sit tight with what we got. In fairness, it /has/ lasted for quite some time, considering most of the app's core was written back in the days of WP7. Microsoft: Forward compatibility has always been a bitch, but damn do they know backwards compatibility.

I agree. The tile notification feature in the Windows Phone Twitter app works intermittently at best. Most of the time, I must launch the app to discover notifications.

Twitter's app could use a refresh... In a major way!

Oh boy... they better update the app for this...

Too bad the WP app won't get updated.

It would be nice for Twitter's WP app to support group DMs. And video.

It would be nice if twitter's wp app actually worked to be honest!

It would be nice if Microsoft stopped changing things around so that developers didn't feel like any time spend on their apps on the Windows Platform wasn't completely wasted time. I think that would help. Why waste developer man-hours updating a WP8.1/Win8.1 app when you know it will be defunct in short order and you'll only damage your reputation further when even more fanboys rush to the store to 1 Start you and complain that you don't have a completely new/revamped universal app out on release day?

Twitter to update their app ?

They announced it early so developers could implement it but will they implement it in their own WP app?

Wait, so only for the month of July?

And update our app already our UI is becoming kinda boring

Oh, this is aweseome, Twitter the only place where you can try to get whole message out and have to make bad grammor just to make fit.... Would love it tweets could be 160 or so, it would make a big difference.

Lots of non-Windows news lately.

nice, i always have to write like a 4 yr old abbreviating messages with relatives, now i can write proppah! :)

Everything about twitter for WP sucks

Bad bad move they should increase it to 240 not get rid of it. That's the definition of a tweet a short message/post. Oh gosh its going to be like facebook. Scrolling through rows and rows of twitter rants!! Oh no don't do this Twitter.

Generally agree (don't make twitter like any other chat) but this is for DMs only. Not that I use twitter or care... Haha...

When we have a gif image in our Twitter profile? Daniel Rubino has as well. Why not work?

Twitters stupid! I don't need 140 characters to say "Fuck You".

Twitter app working their windows pc app is not good and official windows twitter client need new ui / ux with few features

It's really a shame they haven't updated it alot earlier. Since I got a Galaxy S6 I've had a Twitter update every couple of days, so that proves that they've totally neglected WP which is sad. Posted via the Windows Central App for Android
Windows Central Newsletter
Get the best of Windows Central in in your inbox, every day!
Thank you for signing up to Windows Central. You will receive a verification email shortly.
There was a problem. Please refresh the page and try again.