The mesh Wi-Fi market is growing, and many companies are refining their ideas to deliver a seamless high-speed network that can cover an area much larger than what a traditional router can cover. Ubiquiti is one of these companies, and its AmpliFi HD (which stands for High Density) system is its most powerful mesh kit with a theoretical range up to 20,000 square feet.
I live in a 1,100 square-foot house with a basement, so I don't quite need that kind of coverage, but my stock ISP Hitron router does have a tough time getting a strong signal to the back corners downstairs. I ran a number of speed tests and folded in ease-of-use, setup and management, and availability of settings to get a good idea of whether or not the AmpliFi HD is worth the money.
About this review
Ubiquiti provided Windows Central with a review unit of the dual-band AC1750 AmpliFi HD mesh Wi-Fi system. It costs about $340 for the router and two mesh satellites (which here are called MeshPoints). Standalone routers and MeshPoints are sold separately if you'd like to slowly build your mesh network, costing about $150 and about $120 respectively.
Ubiquiti AmpliFi HD hardware and specs
Swipe to scroll horizontally
Category
Spec
Performance
AC1750 3 x 3
(450 Mbps + 1,300 Mbps)
Frequency
2.4 GHz, 5 GHz
Wireless standards
802.11b/g/n/ac
Antennas
Three dual-band
Security
WPA2-PSK
AES/TKIP
Processor
Qualcomm Atheros QCA956X
750 MHz
Memory
32 MB Flash
128 MB RAM
Ports
Router:
USB-A
USB-C (charging)
Ethernet
Router:
Four LAN
One WAN
Dimensions
Router:
3.91 inches x 3.85 inches x 3.92 inches
(99.5 mm x 97.8 mm x 99.6 mm)
Mesh node:
9.60 inches x 2.13 inches x 2.27 inches
(243.83 mm x 54 mm x 57.75 mm)
Ubiquiti AmpliFi HD design and features
The AmpliFi HD sets itself apart from the competition with a unique design for both the main router and the nodes, which here are branded as MeshPoints. The boxy router is mainly white with a soft-touch finish, it has an adjustable LED underglow, and there's a rather large touchscreen in the middle that can be used for simple controls as well as displaying the current time or internet speeds. As far as routers go, it's one of the nicest I've seen, and even without external antennae, it performs quite well on its own.
The MeshPoints are a different story. They're made up of two parts with a magnetic joint in the middle. The bottom piece plugs into a wall socket, and the top piece acts as an antenna which can be pointed in the general direction of the main router or, say, the desk in your office. The MeshPoints have the same soft-touch paint on them, and they are aesthetically pleasing, but they're a bit bulky to have hanging off your wall. If you're not able to hide them behind something, they're going to look a bit out of place.
The back of the router has a WAN port for connecting back to your modem and four Gigabit LAN ports for connecting other wired devices. There was an issue with full Gigabit speeds only available if the router was in bridge mode, but that seems to have been resolved with a firmware update. On the back is also a USB-A port that doesn't do anything — which is a real sore spot for AmpliFi owners — and a USB-C port that's used for powering the device. As for the MeshPoints, there are no ports. For this reason, wired backhaul is not possible, so you'll have to rely on wireless unless you opt for two main routers rather than the router and MeshPoint setup.
Ubiquiti AmpliFi HD setup
Like most mesh Wi-Fi systems, AmpliFi HD relies heavily on an app to get things set up. The app is available for Android and iOS, and there's a browser setup method that can also be used if a mobile device isn't handy.
You plug the AmpliFi HD router into your modem with the provided Ethernet cable, plug in the power adapter, and let it do its thing. I used the Android app for first-time setup, and the entire process took about five minutes. Once the router is powered on, the app on your phone will detect it and ask you to create a wireless network with a password. Once that's done I updated the router's firmware — which again only took a few minutes — and was then free to plug in MeshPoints around my house.
Once plugged in, the MeshPoints connect back to the main router automatically, taking about three minutes to set themselves up. Once both were online and recognized in the app, I again took a few minutes to update the firmware, then got busy testing network speeds. If you're looking for a mesh system that's pretty much foolproof, this one will certainly do the trick. Within the app and in a browser there is also 24/7 live support should you run into any obstacles.
Ubiquiti AmpliFi HD performance
For these experiments, I used Ookla's Speedtest to measure how well AmpliFi HD works. First, I tested the main AmpliFi router alone in the same room, then again in my office, and finally downstairs in the back corner furthest from the router. I repeated the distance tests with a MeshPoint plugged into an outlet near the middle of my home (upstairs) and another plugged in downstairs, also near the middle of the layout but on the other side, forming sort of a multi-level triangle. They both connected back to the router without need for a daisy-chain, which is recommended by Ubiquiti.
I also tested speeds using my standard Hitron modem and router combo that comes from my ISP. My internet plan is rated at 250 Mbps down and 25 Mbps up.
AmpliFi HD router 2.4 GHz (no MeshPoints)
Swipe to scroll horizontally
| Location | Ping | Down speed | Up speed |
| --- | --- | --- | --- |
| Living room (10 feet) | 14 ms | 53.69 Mbps | 16.24 Mbps |
| Office (30 feet) | 11 ms | 34.29 Mbps | 16.36 Mbps |
| Basement (40 feet) | 11 ms | 27.76 Mbps | 16.10 Mbps |
AmpliFi HD router 5 GHz (no MeshPoints)
Swipe to scroll horizontally
| Location | Ping | Down speed | Up speed |
| --- | --- | --- | --- |
| Living room (10 feet) | 11 ms | 179.94 Mbps | 16.22 Mbps |
| Office (30 feet) | 11 ms | 133.53 Mbps | 16.37 Mbps |
| Basement (40 feet) | 10 ms | 20.02 Mbps | 9.57 Mbps |
The AmpliFi HD router might not quite have the same 2.4 GHz speed as my old Hitron router when up close, but moving to my office and basement, I saw better performance. The 5 GHz radio up close was on par with my old router, and the AmpliFi HD router delivered considerably better speeds at a 30-foot range and slightly better speeds in the basement.
AmpliFi HD 2.4 GHz (two MeshPoints)
Swipe to scroll horizontally
| Location | Ping | Down speed | Up speed |
| --- | --- | --- | --- |
| Office (30 feet) | 11 ms | 38.54 Mbps | 16.25 Mbps |
| Basement (40 feet) | 11 ms | 41.65 Mbps | 16.22 Mbps |
AmpliFi HD 5 GHz (two MeshPoints)
Swipe to scroll horizontally
| Location | Ping | Down speed | Up speed |
| --- | --- | --- | --- |
| Office (30 feet) | 12 ms | 127.82 Mbps | 16.24 Mbps |
| Basement (40 feet) | 11 ms | 86.39 Mbps | 16.22 Mbps |
With the full mesh setup humming, I was able to get great 2.4 GHz download speeds, doubling what my Hitron router is capable of. It essentially capped my upload speed in each test as well. As for the 5 GHz radio, I again saw double speed in my office and about eight times the speed when in the back corner of my basement.
Hitron 2.4 GHz
Swipe to scroll horizontally
| Location | Ping | Down speed | Up speed |
| --- | --- | --- | --- |
| Living room (10 feet) | 11 ms | 80.39 Mbps | 16.23 Mbps |
| Office (30 feet) | 11 ms | 18.99 Mbps | 15.42 Mbps |
| Basement (40 feet) | 15 ms | 15.29 Mbps | 11.19 Mbps |
Hitron 5 GHz
Swipe to scroll horizontally
| Location | Ping | Down speed | Up speed |
| --- | --- | --- | --- |
| Living room (10 feet) | 10 ms | 179.90 Mbps | 16.30 Mbps |
| Office (30 feet) | 10 ms | 64.02 Mbps | 16.26 Mbps |
| Basement (40 feet) | 13 ms | 13.32 Mbps | 11.41 Mbps |
It's clear from these tests that the AmpliFi HD three-pack with the main router and two MeshPoints is best cut out for a home larger than mine. While the main router does have the range to hit the back corner of my basement from the front corner upstairs, adding a node near the middle of the house cranked up the speed far past what I was getting with my old Hitron router.
It's a shame there's no wired backhaul option and no dedicated band for backhaul, but you can set which radio is primarily used for communication on each MeshPoint. I did some testing with different radios set as the backbone but didn't see any significant changes. However, on a crowded network, I believe this would come in handy.
The AmpliFi HD uses a single SSID across the router and MeshPoints, so there's no need for your devices to make a switch when you move out of range. It seems to have a bit of trouble choosing either 5 GHz or 2.4 GHz radios right away, but I found that as soon as I was doing something heavy it flipped over to the 5 GHz radio, and if I moved too far out of range it flipped me back to the 2.4 GHz radio without me really noticing.
Ubiquiti AmpliFi HD app and management
Image 1 of 2
The Android app I used here is laid out well and is thus easy to navigate. At the top are five tabs. Overview gives a quick look at signal strength between MeshPoints and main router as well as how many clients are connected to the network. From here you can tap a node or router to bring up a sub-menu that has further settings, like the ability to set up a separate SSID on a specific radio, security protocol, guest network, and toggling band steering and router steering. Steering tells the MeshPoints to connect back to the router if at all possible even if the signal is weaker). You can also tweak DNS and toggle IPv6, as well as toggle Bridge Mode.
The Performance tab contains a live graph of throughput and usage, and you can perform a quick ISP test to see what speeds are coming through the wall. The Guest tab lets you set up an additional guest network with a specific number of guests allowed, and the Family tab has a toggle for pausing internet on all devices as well as a list of devices currently connected to the network. Tapping a device brings up a sub-menu where you can set priority from standard to either gaming or streaming. As far as quality of service (QoS) goes, that's about it.
Finally, the Diagnose tab will let you know if something's wrong, and you can attempt to fix the problem(s) with the tap of a button. In my testing, I still haven't come across any issues. The router does a built-in firewall, but it's about as basic as can be. There is also no built-in VPN support.
Ubiquiti AmpliFi HD review: Conclusion
It's clear that Ubiquiti's AmpliFi HD is going to deliver impressive range and speed, but the $340 price tag for the kit is a bit much for a lot of people, especially if they're not living in an enormous house. The main router is sold separately, though, so you can start there and build as needed. Since you can also use the router with other routers, including other AmpliFi HD routers, the setup can have a good amount of variance.
The AmpliFi HD certainly has its flaws — no Ethernet ports on the MeshPoints, the USB-A port doesn't do anything, and there's not a ton of control over the system once you have it set up and running — but so do most other mesh Wi-Fi systems.
Who should buy this mesh Wi-Fi system?
Anyone with a large area to cover can benefit from the range and performance AmpliFi HD mesh Wi-Fi system. It might not have the most advanced user settings, and it lacks a USB port for local file or printer sharing, but it's easy to set up and foolproof to manage. If you want to power it on and for the most part forget about it while enjoying a robust and far-reaching signal, it will do the trick. Don't forget; you can start small with a single router and build from there as needed.
Pros
Great router design with touchscreen
Three spatial streams
Easy setup
Four LAN ports on the router
Excellent range and performance
Cons
No Ethernet ports on MeshPoints
No wired backhaul options
USB-A port doesn't do anything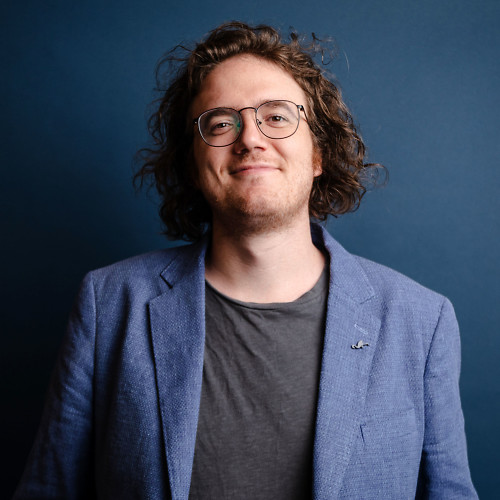 Senior Editor, Laptop Reviews
Cale Hunt is formerly a Senior Editor at Windows Central. He focuses mainly on laptop reviews, news, and accessory coverage. He's been reviewing laptops and accessories full-time since 2016, with hundreds of reviews published for Windows Central. He is an avid PC gamer and multi-platform user, and spends most of his time either tinkering with or writing about tech.