U.S. politicians write letter condemning Activision Blizzard's actions against Hearthstone player
Blizzard's PR disaster continues as congressional members from both parties condemn the company's actions.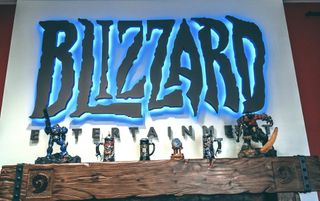 (Image credit: Windows Central)
What you need to know
Earlier this month, Blizzard banned professional Hearthstone player Blitzchung from competition after he voiced support for Hong Kong.
Protests are ongoing in Hong Kong as citizens fight to stay independent from the rest of the Chinese government.
After backlash, Blizzard reduced Blitzchung's ban to six months and restored his prize money.
U.S. lawmarkers have weighed in and penned a letter to Activision Blizzard CEO Bobby Kotick condemning these initial actions.
Blizzard's terrible, horrible, no good, very bad day month continues as U.S. congressional lawmakers have penned a letter addressed to Activision Blizzard CEO Bobby Kotick condemning the company's actions against professional Hearthstone player Blitzchung. Members from both parties, like Alexandria Ocasio-Cortez and Marco Rubio, are among the lawmakers who signed the letter, which can be read in full.
The letter does not address Blitzchung's eventual reduced ban, but makes it clear that the initial actions Blizzard took against him were unacceptable.
Opinion: Activision-Blizzard's Chinese-censorship controversy, and why it's time to take a stand
The letter notes that Congress is aware of Activision Blizzard sees to benefit from China's growing esports market. Tencent, one of the world's largest gaming companies based in China, has a stake in Activision Blizzard stocks and owns about 4% of shares.
Despite this, Activision Blizzard was adamant in its statement regarding the reduced ban that "the specific views expressed by blitzchung were NOT a factor in the decision we made... our relationships in China had no influence on our decision."
It remains to be seen how Kotick or Activision Blizzard will respond, if at all. The company recently cancelled an event that was supposed to take place in New York to promote Overwatch coming to Nintendo Switch, no doubt cancelled in light of the intense backlash Blizzard has received.
Jennifer Locke has been playing video games nearly her entire life, and is very happy Xbox is growing a stronger first-party portfolio. You can find her obsessing over Star Wars and other geeky things on Twitter @JenLocke95.
I can't believe US politicians even know what Blizzard is, much less its actions.

It still makes me wonder if they are in tuned with pop culture. But stranger things happen everyday.

I think it's more like they pay people to tell them about what's going on. They are always disconnected with the real world.

Well you have the paying part right, but it's usually lobbyists paying them for what and how to think.

Personally, I think they should stay out of it. A politician has nothing to do with any legal action a company takes. The people can regulate it if they want.

Yes let the Chinese govt control use financial pressure to control the freedom of speech outside of China...
Windows Central Newsletter
Thank you for signing up to Windows Central. You will receive a verification email shortly.
There was a problem. Please refresh the page and try again.