Verizon Lumia Cyan update reverts to 'Under Development' as delay continues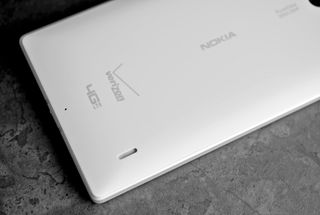 For those on Verizon waiting for the Lumia Cyan and 8.1 update to grace your Lumia 822, Lumia 928 or Lumia Icon, there is more bad news to report.
Windows Central reader NOLATechy has noticed that the Lumia Cyan update page has shifted the status from 'Under Testing' to a new stage 'Under Development'. If that sounds like a step backwards, you are correct.
Typically, the OS and firmware updates are already developed by the time they reach the carrier, where further testing may require some additional tweaks before certification. In this case, the Lumia Cyan firmware has evidently failed certification on Verizon, requiring Microsoft to go back and rebuild the update to address lingering issues on Verizon's network.
The 'Under Development' is a status level never used before as previously there were only 'Under Testing', 'Not Available' or 'Available' categories.
Reader NOLATechy reportedly had a conference call with Microsoft and Verizon Tech support about the delay. According to his report:
Windows Central has been able to confirm independently through sources that this is indeed the holdup for Lumia Cyan on Verizon. Additionally, Microsoft's Joe Belfiore implied as much in a recent Tweet, noting:
At this stage, there is no telling when Verizon users will see Lumia Cyan. The OS and firmware update still needs carrier testing and approval before being released. Combined with the holidays, we may be looking at early 2015 before the final release is approved by the large US carrier.
Thanks, NOLATechy, for the tip
Daniel Rubino is the Executive Editor of Windows Central, head reviewer, podcast co-host, and analyst. He has been covering Microsoft here since 2007, back when this site was called WMExperts (and later Windows Phone Central). His interests include Windows, Microsoft Surface, laptops, next-gen computing, and arguing with people on the internet.
I thought the delay might've been due to CDMA, since that is rare around the world. But delaying because of Verizon's proprietary apps?! What the actual duck? I'm so glad that I have both the 8X and the 822. I *still* can't use my fitbit on the 822.

As an Icon owner. Who would use their shitty apps? They barely work as is.

I use my Verizon occasionally since there are more than 1 device on my family plan and Data sense only checks your usage. I uninstalled everything else.

Same. My Verizon is actually kind of useful, but everything else got kicked to the curb.

Visual Voicemail, which normally comes included on WP, was stripped out in favor of Verizon Voicemail which does the same thing but makes you pay monthly to use it. The other two Verizon apps they mentioned suck as well. I'm done I quit. I'm going back to AT&T. I went to Verizon because their coverage in my area is better but I'd rather have to suffer from dropped calls then have to suffer from a company who holds updates off for months and months, in particular an update that would make my camera, GPS, and my vibration work again. I am so pissed off right now I want to go into a VZW store right now and throw a fit even though they can't do anything about it. I'm so close to being that guy.

I am with you buddy. May 2015 I am done with these SOB at Verizon.

4 people onmy plan. Just upgraded my daughter on 10/314. Wish this story came out several weeks ago. 2 phones go off contract in Feb 2015 and my phone goes off contract in May 2015. So now I just have to be patient and move 2 phones to AT&T in Feb and another in May. I guess my daughter is stuck with verizon for 2 more years. You think you are pissed. How do you think I feel. Since 2004 I have paid Verizon $31,121.61. After all this loyalty, they throw me under the bus because their stupid apps that few people use will not work on 8.1. Why do you think that is? Do they work on android? iOS? If you look on my wifes iPhone in the app store you see that the "My Verizon" has 246 ratings averaging 2 stars out of 5. Clearly Verizon is treating me poorly. If you pull up My Verizon on my phone, what do you see? a stutering childish application.

T-Mobile buys you out of your contact, maybe ATT can do the same.

I know, right? Literally the first thing I do after going through the initial setup screens is to uninstall all of Verizon's crapware -- including setting the date to 2106 to get rid of the backup assistant thingy in settings. I want to punch Verizon in the dick so hard right now it's not even funny.

I had the Icon for about 24 hours before sending it back and getting a 930. I honestly shivered when I opened the App List view on the Icon and saw all those bloatware apps. I'd never use any of them. For example, why the hell would you use "VZ Navigator" over Here Maps/Drive?? And "My Verizon"?? Oh please, who really needs that when there is a perfectly decent webpage for you to check your credit balance etc. My heart sank when I first heard the 929 (Icon) was only going to Verizon here in the US, while the rest of the world enjoyed the more-colourful 930. So I thought to hell with it, I'm getting a 930 in bright orange, and I'll deal with the slower H+ speeds. So far it's the best decision I've made all year! (Verizon, you totally suck, just like your logo) ;^)

Goodbye Verizon, hello ATT Lumia 1520. What a crock

I have Verizon and I love/hate it. I always have good signal and fast internet speeds, but I only have limited amount of data a month. I honestly think the only reason I still have Verizon is because my contract doesn't expire for another year. I was thinking of switching to T-Mobile since they pay to cancel your contract, buy I'm waiting till they get a really good WP. No offence to the M8, but its just not my style.

This is me exactly! Want to switch to T-Mobile to save some money, and I would right now even though my contract isn't up until May of 2015, but T-Mobile doesn't have a good high end WP. Hopefully by May of next year there will be some awesome WP10 devices available!

Switch to T-Mo. Get th 635 so you can get out from under VZW. Once a flagship comes out, you'll still be able to upgrade to it because the 635 is cheap and you can go ahead and pay it off to free up the line for the flagship. That's what I'm doing. Yeah it is sad I'm using a barebones phone, but I have the freedom to upgrade at anytime when the flagship drops AND I'm saving $25 a month not paying for a flagship so I can save that monthly cost and be in good shape to pay outright for the flagship when it hits.

I get what you're saying, but you're "assuming" that T-Mo will actually get a flagship WP. It may not happen. Sadly.

Great logic. Suppose you are married with two kids and your contract (928) expires in may 2015, your wife and son (iPhones) expire in Feb 2015, and your daughter expires on 10/31/16. What do you do?

You mean windows 10 devices lol. It wont be windows phone anymore

They only pay up to $350 for your contract. Depending on which device you got, if it's only been a year with Verizon then it is safe to assume that you might have to pay the rest of the contract that is if you got the high end WP.

The blame on this one goes to Microsoft. Verizon is correct in "taking the quality seriously." This statement says to me that Microsoft handed them half-baked code and crossed their fingers it would pass QA. Fail.

That's a lot of damn assumptions you are making. We have no idea what Verizon's requirements are and if they are even reasonable. It could go either way, and without being privy to the back and forth, taking sides is illogical and a poorly thought out position to take. Considering EVERY CARRIER IN THE WORLD has now released Lumia Cyan, the "half baked code" argument has one hell of a hill to overcome to prove that point.

Daniel I agree with you on this on. I don't think MS half baked the code. I would agrue that Vz is dragging their feet. Had a neoghbor by the Windows HTC One M8 and the Vz sales person trying to convince them to get the Andriod version. I've been to a Vz store and there is less love for WP than ATT. My famaily loves their WP's, just started using Storyteller, what a great idea on a phone.

You are certainly correctly Daniel, but it would behoove you to calm down about your responses sometimes. You are a "public figure" after all. Sometimes we have to censor ourselves even when we just want to scream F&*&^^&*^*&#^$#%^*$!!!!!!!!!!

Sorry, why Daniel being a public figure denies him the right to state his mind. BS on your comment. The backgraound between Verizon and MS fell apart long before the Cyan upgrade. I applaude Daniel for making a public statement.

Re: RHoudek ...
Indeed! Well said.

Easy enough for Verizon to have one person assigned to reading sites like this to quash rumors and keep customers happy. They don't care. My wife and I are out the door.

Finally a well stated comment! @DanielRubino...Yes it sucks that this has been an issue and many of us Verizon Icon owners really think Verizon blows total bullshit right now but alas we all are not on the inside track....but as Daniel states, Cyan is working fine elsewhere. I am a Network Engineer and a programmer by profession and due to a project I am currently working on, I visit AT&T, Sprint, Verizon, and T-Mobile stores and write reports on my finding. I constantly ask Verizon associates about the Windows phone platform. Every location I visit says that per corporate policy, they are told to not promote the Windows product! Even if customers ask for a Windows phone! When I ask them if they have ever used or worked with the platform, 100% of the people I asked said no!!! So I ask "Then how can you make an educated comment on how well it performs or what it can or cannot do" Most just shrug there shoulders and try to change the subject! When the circumstance is presented I am leaving Verizon and going to AT&T, because I believe that Verizon is not being truthful in their reasons behind the delay!

Every carrier in the world does not run Verizon apps. Only Verizon does. Of course, I can't prove any of what I say and yes I'm making assumptions. Aren't we all? Only the people involved really know. Verizon says there is a conflict with their apps and Cyan/WP8.1 and Belfiore says they're working on it. I will retract the "half-baked" comment as that's just my frustration with software dev in today's world. Software in general used to be released in a much more stable fashion than it is today.

Verizon wrote the stupid app. Why is it microsoft job to fix their software. If Verizon hates the WP why the hell would they sell it? If they make no money, why sell the phone? Verizon is being very stupid and for no reason.

As I am the person who was on the conference call with Verizon tech support and Nokia, I will say the Nokia support person told me on the phone that this was indeed the reason for the return of the software. In my opinion, I can't understand why Verizon feels it necessary for their apps to be included in the firmware update, but this is their decision. Obviously, they choose to disgruntle us Windows Phones customers over apps that could be updated after the delivery of the firmware. The other option I suggested during the call was to work with Microsoft on these apps for the Denim firmware update and release the Cyan firmware as is. I got no response from either Nokia or Verizon on this suggestion. Thank you Daniel for publishing the article letting everyone know what I was able to find out! I, like many others, am extremely discouraged by the treatment Verizon has provided to the Windows Phone platform. Verizon received an "exclusive" deal on one of the best Windows Phones available in the United States (i.e., a "FLAGSHIP" device), then showed a complete lack of support for updates given this four months waiting for the update, actively dissuaded potential customers from purchasing the device and then retired the device early for "lack of sales" that was obviously due to the aforemention dissuading of potential customers. These are not "accusations" I am making against Verizon, these are "facts" that I have personally witnessed with my own eyes and would swear to in a court of law. I sure hope this article helps people make a decent decision on their next phone purchase. I know it has for me. Great article btw! Thanks again! NOLATechy!

Re: NOLATechy ... Thank you for being a catalyst in exposing Verizon's incredulous undermining corporate policies and unacceptable customer care.
Verizon planned for failure, and succeeded.
.
Thank you again for your efforts and for sharing the results.
Greg Hartman, Lumia Icon

@Greg Hartman: You are very welcome. I will continue my efforts with Big Red for our update. I've decided to let AT&T and Verizon "bribe" me for my business - if AT&T's Lumia 1520 receives Denim firmware update before Big Red stops playing "God" with the updates, then my business will flip back over to AT&T! If Verizon skips Cyan and provides us Denim first, I will stick with Big Red. I suggest you and all other Windows Phone users plan the same, but if you decide to stick with Big Red even if AT&T wins, then I wish you the best of luck! I'll be over on AT&T here in the Big Easy.

I'll tell ya.... it smells like vw crapware wants more permissions than firmware is allowing. Why else would they want it baked in?

As long as we're making assumptions, I wouldn't be the least bit surprised if Verizon is ensuring that the radio still functions as poorly on T-Mobile with Cyan as it does with Black. I get LTE speeds, but no LTE indicator. I have tethering on my plan, but can't do it with Icon (same for most cross cause usage scenarios, sadly). I'd like to think that Verizon is just trying to keep this device they retired as a Verizon exclusive even in its retirement and that Microsoft is trying to throw us a bone.

Since the cover story is little more then "the dog ate my homework". Sounds like spin. I wonder if there is a deeper reason. One possility that these days cries out is it has to do with Data collection. And there is some conflict in what Verizon wants to be able to do and what MS is willing to have its software used for. Or obviously vice versa.

Since all other carriers have approved cyan, I don't think its Microsoft. Since they say it is a problem with Verizon apps, we should be allowed to upgrade and delete the Verizon apps or just wait

The fact that other carriers, including ATT, released Cyan along time ago should tell you all you need to know. Verizon is the hold up here, not MS. Verizon probably didn't start working on this until recently

Because of the way Verizon's network works, Verizon can flat out tell microsoft "we will never release the update for any of your phones" and there is nothing that microsoft can do. They use CDMA technology which requires them to actively approve all hardware and firmware combinations. If they don't approve it, it won't work no matter how hard you try. Microsoft could go over T-Mobile's head with the 810 and release an update for it without T-Mobile's permission if they wanted to (they might end up getting sued over it though) but you can't do that with Verizon or Sprint. So the fact is the fault could be 50/50 verizon/microsoft it could be 100/0 verizon/microsoft and we wouldn't know. I can promise you 100% though that Verizon gets the final say on Cyan, Denim and all other firmwares. Verizon even gets the final say on Verizon's iphones, however apple would sue the crap out of them because they have a contract that says that Verizon has to approve all updates immediately.

funny, MS's code works for every other carrier. Perhaps the problem is Verizon bad app development practices and they're trying to pass the buck to Verizon. Nah, no one ever built a half baked app that broken by an OS update, never happens /sarcasm. Apple does it and people give them kudos for maintaining the integrity of their OS. MS does it and people blame MS.

You realize that statement was made by Microsoft's Joe Belfiore and not Verizon, right?

How many developers threw iOS 8 back at Apple to fix the problems the brand new OS had with their old, sometimes crappy apps? No I didn't think so. The developers were all overthemselves to get their apps updated for iOS 8. Verizon's throwing it back and hold us hostage to get microsoft to make Cyan work with Verizon's crapware. As soon as I can find a good phone with QI charging I'll look elsewhere. I, for one, am sick of Verizon.

My daughter bough the Lumia 830 out right at the MS Store and got the FitBit Flex with it. The phone is fantastic, 2 covers Green and Black (Qi) and the Incipio Case worls out great.

What is so special about Verizon network that you are taking Verizon side. All the networks in the world seem to have no problem with the update. AT&T seems fine, T-Mobile seems fine, Verizon just bitching.

But, they didn't send the others half baked code.. Why would Verizon get it?

More like Verizon's half baked code used in their apps. I have been using all my apps on cyan without issue. If there are issues with verizon apps it's because they have crappy app programmers who don't know what they are doing. Everyone of those apps will get uninstalled anyways. That's the benefit of wp over android. Do these apps even show up on Verizon's iphone?

I'd hate to be on Verizon, but then again T-Mobile has not have any flagship Lumia since they canned the 925

True. If they are actually fixing Voicemail app I'm sort of ok with it. My Verizon work fine. VZ Nav should die with fire.

They dont, they're very high end and professional.

Microsoft should just pay Verizon to get timely update and announce them as their premier carrier just like they did with Nokia and buy the whole network by sending in Elop.

I agree, Every time I think Verizon couldn't get worse, they top themselves. They are holding up CYAN because some Verizon software doesn't run right on it? Talk about the cart before the horse. Then no sooner than I read about that, I see Verizon has something called PrecisionID that adds a unique identifier to their customers' HTML headers so businesses can track their commings and goings. Bing Perma-Cookie if you don't believe it or want to know more.


at&t is supposed to have super cookies too and they didn't delay the updates. In fact they were first.

Hey Verizon, nobody wants your crappy apps. The first thing we do is uninstall those on all our users phones.

its not even those apps they are worried about. its the spyware app they have on the android and iphones that they want working perfectly. the navigator and other apps are just standard apps that will always work... the spyware app needs a way through the firewalls and verizon would rather comprimise consumers security than have a phone they cant completly control and access at a whim.

Yes❗❗ Oh, where is Denim for my att Lumia 1520❓

I will slap you so hard it'll make your head spin back to last Tuesday, Robin.

So icon will get cyan in 2017?

You're a dreamer, aren't you?

Probably, just after Lumia Green Green comes out for every other device :P

Lumia cyan : 2017
Lumia denim : 2022
Lumia e with Windows 10 : 2036

I think the Icon is the next 810 and as such will never get windows 10.

You're just off by one year, Lumia e with Windows 10 : 2035

My magic 8 ball says "not likely"

Well some people aren't going to be happy... I don't understand why Cyan couldn't be released and then another update later could make Verizon's app's work "perfectly".

SHOCKING! Soooo, Big Red can't update their apps to work with the new firmware? Hmmmm

You got it backwards. If MS had the ability to force the update (which they don't because Verizon uses CDMA) and chose to do it, then there is a possibility that it might (Plants vs Zombies is still based on WP7 and works perfectly so I doubt it) break the verizon apps. What would then happen is that verizon would update said apps after fixing them. This would not require any changes on MS's part.

Plants vs. Zombies was updated for Windows Phone 8 by EA.

It doesn't support resume. I don't think you can bypass that without making it WP7 based.

Send some people over from AT&T to show them how to do it.

Didn't AT&T users also have to wait months to get GDR2?

For literally just that one update, yes.

I have the 1520.3 so I don't have any AT&T apps included by default nor am I aware of the existance of any. Visual Voicemail is built into the OS and just plain works. I wasn't expecting this to be the case since Verizon had its own. I'm not aware of any equivalent to my verizon (which I did use). VZ Nav is a POS and I would rather use Nokia Here maps. Hell I would rather have my car support mirrorcast and use Nokia Here maps than the built in nav system that came with my car.

Just a general question. As a casual observer, who is to blame for this carrier dominance?

Yea, must be really. I don't like the idea of getting a branded phone, but to get a colloquial model only sold by one carrier? Absolute madness. Anyone who does this must surely expect 2nd class support? Surely they could see this coming? I would never hand over my cash for that. I don't get why anyone signs up with them at all, let alone gets one of their proprietary phone models. Verizon calls must be VERY cheap to persuade people.

I'd say Apple. Carriers have always tried to do this, but were never so precious about it until Apple did them all over with their no-carrier-input updates.

What amazes me is that no other company is bold enough to (at least attempt to) pull off the same move. That's a HUGE part of the reason for the iPhone's success. The only people who can alter its hardware/software (short of branding), is Apple. Everyone get's a near perfect phone with near perfect software with near perfect update roll-outs. F**K Carriers.

Believe me, they do try. But its the carrier's decision to sell the device, and they decline if they can't have approval over the software.

Users, carriers and Google are available to be blamed. It's mainly due to Googles "hey OEMs, you can change Android whatever way you want before releasing the update" that they started to demand the same on other operating systems. Apple was powerful enough to refuse, but Microsoft can't do that for now. The good news is, with Windows 10, the updates will most likely go through the same thing as they go through on Windows: Windows Update, thus no need for carriers to approve, they even can't approve, it's rolled out, if they want it or not.

Windows phone update to 8.1 has nothing to do with the Cyan firmware update. Verizon has not approved the cyan update, you can get the WP 8.1 update without Verizon approval.

The FCC. They are the ones restricting the access to radio waves. But you would also say the market. We used to have roaming charges. But the communication industry is trying to build an integrated global wireless system. You could also blame the last mile problem. It is generally easy to delevery a service within one mile of the consumer. We call this the market (grocery store etc...). We call this the CSO (central switching station), which is were the main fiberoptic links terminate to receive the feed of numerous land lands in the immediate neighborhood. We call this the INterestate highway system that provides easy acccess (ignoring rush hour) to most final destinations in the nation. The cell tower is the least expensive method of bridging the last mile in the communication system. Thus the carrier has an enourmous capital investment to build out this large integrated communication system. Thus they become the defacto dominating force in various market relationships.

God, someone please hack MS servers and tell me where I can just download the firmware and install it myself.

Right? Cyan works apparently. Just not with Verizon apps. Very crappy to hold back a firmware like that. Why would the apps not work?

Backup your phone, install developer preview than when the update comes revert.

The developer preview only gives you windows 8.1 Not the Cyan firmware update.

Considering Plants Vs Zombies is still coded for WP7 and works perfectly on my 1520.3 I find it hard to believe that their apps broke. I think they are just being an ass and looking to delay it by any means they can find.

Persoanlly MS should handle this the Apple way and release the firmware and OS together and not wait for the carriers.

I should've replied under you, lol. See above ^

I believe it doesn't work that way. I think it works as follows with CDMA carriers like Verizon: 1) MS finishes WP8.1 and hands it to OEMs (which before now included Nokia) 2) Nokia finishes Cyan and hands it over to Verizon (and theoretically Sprint if they offered any Nokia phones) 3) Verizon (or possibly Sprint) hands it over to Qualcom to install the keys that actually permit it to function on the network 4) Qualcom hands it back to Verizon 5) Verizon hands it back to Microsoft 6) Microsoft publishes it through the update feature. I believe we're in between 4 and 5 which means you would have to hack Verizon not Microsoft.


Understood what you said is the process. When you buy an unlocked phone after step two, wouldn't it go back to MS to be published? Which means Qualcom never installs the keys but yet the phone works. So is that step skipped or does it go from Nokia to Qualcomm then back to MS if you happen to know?

I think the new Star wars trilogy will be filmed and seen in theaters first.

Marvel Phase 3 will be over. Justice League will be done and dusted. Godzilla sequel will stomp the world. Cyan won't hit Verizon customers. Fuck Verizon.

That's terrible. Only because their apps that no one uses aren't working perfectly is the only reason for the delay. Carriers need less control over phones like in Europe. From my Lumia 830 on at&t

We have carriers here in India and they don't have any say in pushing out phone updates, be it Android, iOS or WP. Unlocked phones FTW! When the bosses at HQ send it out, we get it.

I hope one day it's like this here in the USA

As long as Verizon runs a CDMA network this will never change. I believe that actually Qualcom holds the real power and not actually Verizon. However I'm certain Verizon and Qualcom have an agreement to not permit OEM's to bypass Verizon's approveal. Theoretically AT&T and T-Mobile don't have to approve updates, but OEM's sign agreements anyway. The only way to make it change is to buy unlocked non carrier phones such as the 1520.3. AT&T has no power over my 1520.3. Yes they can cut the service, but they can't change the phone.

I disagree. I dont see how CDMA is any different than GSM. Why would Qualcomm allow WP 8.1 on tmobile and at&t but not Verizon. I believe that Verizon is simply not willing to release cyan for their on particular reason. I would assume there is some sort of power struggle within Verizon over the issue of app development versus phone subsidy model. Several months ago, Nokia kicked out the senior exec in charge of the development of HERE apps. THis exec wanted to stop supporting smartphone apps and focus on OEM services (Service contracts with automobile manufactures). They fired him and told the troops to develope smartphone apps. This decision by Verizon makes no sense at all. The my verizon app (lousy) looks and feels the same on my wife's iPhone and my 928. Since Apple seels abunch of iPhones through Verizon, they get prefencial treatment. I tend to beleive that Verizon was the last major carrier to sell the iPhone? so maybe Verizon exec's are just stupid.

You said: I disagree. I dont see how CDMA is any different than GSM. Why would Qualcomm allow WP 8.1 on tmobile and at&t but not Verizon. Answer: it is because GSM does not use Qualcomm CDMA radios. Only Verizon and Sprint use these. And it has to go through testing and approved via the FCC.

Isn't this more on Verizon? I mean up updating their own apps?

Probably. But it's their network, their phone, so their rules.

Actually, I bought the Icon off contract through Microsoft. Actually, I bought two of them so it is not their phone.

There was a reason that I left Sprint about two years ago. It was solely on the fact that they wouldn't support Windows Phone. Then I went to Verizon. Deja vu all over again. It's time to start looking elsewhere.

Same here. I went to Verizon the day the 928 came out then upgraded to the Icon the day it came out. I use the Developer Preview, but have to admit that this delay is nuts. Verizon looks really bad here since word has come out that it's due to their apps. Very petty stuff on Verizon's part.

I got both phones on day one as well after having the HTC Arrive also on day one. After getting fed up I said screw it and went to AT&T with a 1520.3.

I had the Arrive, too. Kinda miss that slide out keyboard, but the Icon rocks even without Cyan. Hope VZW gets the head from anus removal surgery soon.

Its funny how it takes a 6" phone to get a typing experience almost as good as a 3.5" slider. And honestly the keyboard on the Arrive is still better.

How is this possible? The HTC One M8 for Windows is already out with Windows Phone 8.1. What in the Lumia specific updates could possibly be preventing those apps from working on these devices? I call BS on this as the reasoning.

To be honest, the reasons are secondary to the fact that an unprecedented shift from 'under testing' back to 'under development' has occurred. The point is, you're not getting Lumia Cyan anytime soon, whatever the reason. I mean, is there a single explanation that would make this fact not suck? But hey, if someone has better information, I am all ears. Until then, this is the explanation you have to live with, sorry.

Obviously "under testing" was a lie.

"pending disapproval from carrier" c;

Its all about Cyan. The HTC M8 doesn't have some of the features that update has since it is Nokia-only. That's my guess.

Verizon is just making a false excuse. Plants Vs Zombies is still coded for WP7 and works fine on my 1520.3. I switched from my Icon because I was fed up. I'm glad I made the choice.

I am NOLATechy, and I don't spread BS! I spoke directly with the Nokia Support representative AND the Verizon Tech Support representative in a conference call. The Nokia representative specifically told me, in detail, that this was in fact the reason for the return of the update and the Verizon Tech Support representative agreed as well. This, to me, is direct confirmation from both companies that this is the reason for the delay. You are more than welcome to call both companies yourself to verify this information (as Daniel's independent sources obviously did), but please don't post disrespectful statements just because you aren't resourceful enough to do you own research. I am trying to assist fellow Verizon Windows Phone users with an issue that is obviously very disturbing and frustrating, and we don't need disrespectful comments working against us on an already difficult struggle. In response to your question, HTC and Nokia (now Microsoft Mobile Oy) are two different manufacturers using different hardware and software and firmware. Windows Phone OS is the same OS across all Windows Phone devices, but each device has different firmware to include different hardware for each device. Just because something works well on the HTC, doesn't mean it will work the same on a Lumia device because the firmware (and hardware) is different. I hope this helps you better understand.

Does anybody actually use the VZW apps? Ugh more waiting, so much waiting.

haha I guess. I never set it up and don't really use my phone for a phone all that much these days so I kind of forgot about that one.

Why do they need a seperate app, ATT is incorporated right into the Phone

It's a "visual voicemail" app. It's extra and unnecessary. The first thing I did when I got my Lumia 928 was uninstall Verizon's voicemail app and just use the regular voicemail feature built in.

They have a separate voice mail? I checked my bill and don't get billed for one. I've never used anything but whatever the Icon uses. There is an icon that looks like a cassette tape that I click on. It dials into my voice mail and asks me for my pin. That's all I ever knew about. Is there another one that I haven't seen?

Regular dial-in voicemail is included for free and what you are referring to. Visual voicemail presents your voicemail to you in an email-like way, ie a list of voicemails, who they're from and how long they are with the ability to choose the one you want to listen to. No dialing in, using number commands to jump from one message to the next. Windows 8.1 includes it and other carriers appear to use it (ie ATT), but Verizon requires you to use their special app and pay for it. ANNOYING!

See folks. This comment is key. When you buy a phone through Verizon, guess what. It comes preinstalled with Verizon apps. Do most people delete them or use them? I am sure a business analyst has figured out the cost/benefit analysis on having pre-installed apps. Instead of trying to be a app developer selling compelling smartphone aps and a unique experience, Verizon should stick to doing what it does best, building a reliable cellular system. Leave app developement to people that develop apps. However, Verizon recognizes, Microsoft recognizes, Smasung recognizes, Googel recognizes that smartphones will become a commodity business over the next 10 years as the cost of hardware falls significantly versus the value of value added services provided throught the smartphone, Verizon wants a piece of this business so they are forcing Microsoft to rewrite the Verizon apps to work with Cyan, or rewrite Cyan to work with Verizon apps. No worries, I can switch to ATT in may next year.

However all devices except for Apples ios includes the crapware. All carriers so it is not just Verizon Wireless. However being sales are dismal on Windows Phones at present Microsoft has to give in to the carriers demands. Years ago with an android I went to the rom site and just changed it out and the verizon junk was removed. Then carriers stated it voided your warranty (which was not true) but it was and still is possible on androids to do so. And the phone worked perfectly for many years.

Verizon charges extra for voicemail, so they disabled the built in voicemail. I use MagikMail which is free and works great (even gives called ID for missed calls even if they are not in your phone book).

me too. But in reality I rarely listen to voice mail.

I use the My Verizon app but I'm pretty sure this is just a web wrapper.

I was wondering this too. There is free and way better alternatives to all of their apps...

VZ Navigator? Lol what year is this?

My girlfriend swears by VZ Navigator on her 8x. I've tried to get her to use something else, but she wants to keep spending the $10 a month.

Yes, there's a brilliant solution.

Is it really $10 per month? I'm fine with HERE Drive, but my sister complains about it all the time. Any other alternatives for her (that don't cost $10 per month)?

Puts gun to head, click click....bang!

At this point, Microsoft should just go straight to denim and skip cyan for Verizon Lumias.

That will probably happen. I'm on tmobile and after awhile believed denim would be under testing before their 2 eligible phones got cyan. Thankfully they finally pushed it out. Carriers suck and I've decided to go unbranded when I get my next phone, whatever it may be.

That automatically rules out both Verizon and Sprint. I made the same choice myself when I switched from the Icon on Verizon to AT&T and a 1520.3

No.. It doesn't work that way.. Updates are cumulative, and Denim wouldn't work without Cyan...

If this the case, I have a feeling they will just skip Cyan and push out Denim instead. Be weird to see it released during the time phones are getting the Denim update.

No, Big Red will force Cyan first just to show dominance.

They probably won't even bother with Denim on the Icon since its their equivalent of the T-Mobile 810.

The 822 is their equivalent.

The 822 is still supported so no its not. I'm refering not to the specs or size, but to the fact that the 810 is 100% dead as far as T-Mobile is concerned. I believe the Icon is dead in the same way. Why update a phone you have no intention of selling anymore? You might get Cyan, but I wouldn't hold my breath for Denim.

I'd hope that the majority of Windows Phone users are smart enough to remove all of Verizon's pathetic apps when they setup their phone anyway...

I remove all of tmobiles apps as soon as I have the phone in my hand at the store. Did it on my 521 and would have done it with my 925 in the store if it had had any kind of charge on the battery.

The four apps that VZW provides that I don't use. Sigh........

Except for VoiceMail, who uses the other apps? And if you can still make calls, can't you still use VM? This makes no sense.

But then people disable the feature and they lose money.... Don't get me wrong though, I'm not defending Verizon.

The voicemail app is an extra, 'visual voicemail' app. You don't need it. There is still regular voicemail in the phone. It's not an app.

Never heard of this "visual voice mail". I have the Icon and use the little icon that looks like a cassette tape to dial up my voice mail. Where is the other one?

If you're referring to the native WP visual voicemail you swipe left in the phone app and you see a list of your voicemails which you can then tap to play or hit delete to remove. Verizon disabled this.

What an EPIC fail! And to think I almost went with Verizon June 2013 and paid $100 on contract for the 928 and would have had a more expensive data plan, but wisely chose AT&T for a free 920 and now have the cheaper mobile share plan, 3GB data for the price of 2GB, and timely updates. Suck it Verizon!!!!

Isnt navigator just a rebranded telnav

Hahaha I bet they can't pull this stunt with apple

They have absolutely zero input on Apple's updates, so yeah.

I'm fairly certain that because they use CDMA technology they have to approve the apple updates. The difference is that apple forced them into an agreement to approve all updates instantly without testing.

I wouldn't be surprised if Apple had some influence on Verizon to make it look bad for Windows Phone. It makes about as much sense any ANYTHING ELSE.

Gotta get that VZ Navigator working! And cripple the built in Visual Voicemail and install their BS broken ass app! Woot woot it's The Network™ !

How is the built in one crippled? I use it ask the time. I don't use Verizon's

They remove (cripple) the native WP VVM. That's a Verizon app on their phones.

Just wondering why Verizon always 1st to get the exclusive windows phone HTC One M8 , Lumia Icon n 928 . They make the Windows Phone sounds/looks dumb. Why it is so hard to release the cyan update!!

The 928 was released around the same time as the 925 for T-Mobile. Both the 928 and the 925 are varients on the 920. AT&T got an exclusitivty agreement with the 920 which promised that T-Mobile would need a varient. Verizon's CDMA network all by itself guarentees that ALL phones will be varients. It has to not only support the Verizon frequencies, it has to be approved for use by Verizon themselves.

Wow. And people complain about AT&T. In my experience ATT is the only U.S. Carrier to use if you hope to have even a halfway decent Windows Phone upgrade path in either hardware or software.

Yea Verizon is definitely my least favorite carrier out of the Big 2.

Oh how quickly people forget about the AT&T GDR2 debacle...

Ay least they finally said something official.

Even if its a lie? I'm sorry but Plants VS Zombies is coded for WP7 and works perfectly on my 1520.3 running Cyan. So I'm not buying it.

People is going to be happy about this ;D "Verizon is demanding that their phone apps..." that's my favorite part.... but who wants Cyan and 8.1? I am sure nobody wants action center and transparent tiles and all that new Cyan/8.1 stuff. and people only care about those Verizon apps.

By releasing it "Early 2015", 8.1 & Cyan would be almost a year old ... That means Denim should be right around Q4 2015 ... Damn!
Sorry guys, hang in there.
On the bright side, they are including the 822.

SHOCKING! Soooo, Big Red can't update their apps to work with the new firmware? Hmmmm

Seams to me Verizon is sticking it to WP users.Maybe they're pissed we didn't buy Droids ;)Lol!Sounds like a good excuse for Verizon not wanting to support WP anymore.These apps can be updated thru the store.What does a OS update have to do with these apps.

Maybe they want deeper level access

Deep level access?Don't think Microsoft would even consider it.

It's not just a OS the OS works fine they are saying the Firmware isn't compatible. I am running a 928 with 8.1 on Verizon and everything works fine.

Verizon wants nothing to do with Microsoft.It's just Bull coming from Verizon.

How did you get 8.1 on a 928 on Verizon?

he is, like many of us, using the developer preview to gain access to 8.1. the preview does not however give us access to the Cyan firmware update which would enable our phones to the new hardware features 8.1 brings to the table.

I know we have blamed Verizon for all of this, but at some point Microsoft has to step up to the plate and make things happen for their customers. There is obviously not enough incentive for Verizon to be push the Windows Phone products. When Droid came out, originally, Verizon was all in. We can't even get VZ to do more than stick its toe int he Windows Phone waters.

Verizon was all in because iOS was an AT&T exclusive. This is Verizons fault. They are stong-arming MS because they can.

The point is, VZ is motivated by $$. They don't see that they will be making a lot form WP sales, so Microsoft has to up the anty if they don't want customers to be treated liek second class citizens.

Microsoft has to lay prostrate before the god Verizon. Verizon is telling me, head of household with 3 iPhone users, me head of business with other phone users, to take a hike and my 928. I certainly will. I will hike straight to AT&T with all my phones. This after years and I mean years enjoying verizon's superior network. Now Verizon fancies themselves as app wirters. BS. They want their app to work on WP 8.1 so when Win 10 comes out the app will work on PC/Tablets/phones. They are forcing Microsoft to do their own work because they are too stupid to do their own job. I am pissed!!!!!!!!!!!!!!!!!!!!!!!!!!!!!!!!!!!!!!!!!!

They can't Verizon uses CDMA technology which gives them the final say so for any hardware/firmware combination on their network. They have to approve even the iphone updates, however I believe they have an agreement with apple that they don't interfere, they just approve universally and immediately.

They can release at least features and improvements through the DP program, though. It is jsut the radio related stuff that has to go through VZ.

Many people have had issues with the DP program. The Icon for some reason appears to be higher on the list than other phones. Its why I never put it on mine. I do know that many phones that used DP that had issues, those issues disappeared once they switched to Cyan. Problem is you can't do that. Also I can now use mirrorcast on my new 1520.3. You can't do that on an Icon. Its a Cyan feature. Bluetooth 4.0 LE is another. There is also a really nice camera upgrade in Denim. So yes you do need the firmware upgrades.

How many people had problemson DP? Was that before or after fix that went out. The bluetooth an d camera updates could be pulled and released indepenent of the firmware, that's the point.

They are holding up the update to insure that crap that I don't want, don't use and don't need works perfectly?

Funny, I just got off the phone with Verizon and the tech said that they were waiting because 8.1 is causing network issues. I laughed in my head that 1% off their phones are causing network issues. Sure Verizon.

They obviously aren't familiar with the HTC One M8 for Windows then. Proof that windows 8.1 doesn't cause problems for Verizon.

As Daniel stated in the article, they "independently verified" the reason for the delay. I know, because I am NOLATechy. I was the one on the 3 way conversation. Verizon will surely try to twist this news, but make no mistake, it is becasue of their apps that they are sending the firmware back to Microsoft.

At no time did you state it was because of APPS that the update was not released. I posted a link to the Verizon Community Forums, if they click on your rednibkram profile they will see you claimed this insider informatuion only that Verizon had the update like all the other carriers at the same time July 2014 and were refusing to release it. You were told over and over that you had no proof that Verizon still had it or approved it. You were called out on produce proof and you claimed suoper secret non disclosure via your phone call. However other people tried to get that super secret information via calling and did niot get the same line you did. You never claimed the delays were caused by Verizons apps. You simply claimed it was Verizon not releaseing the update. And Joe's tweet does not state anything as to the reason for it being with MICROSOFT (Not Verizon Wireless as you claim) other than Quality issues But nice try.

Nice try yourself Elector. You have been fighting FOR Verizon since day one on this issue, and your posts on Verizon's forum will prove that. Now you try to disqualify me on this forum as well. You are a TROLL! For your information, my entire email was not posted on this article and Daniel and his team independently VERIFIED this information as well, so are you now going to call Daniel and his team liars? I am now so convinced you work for Verizon and for them to use people like you to attempt to discredit people like me is PATHETIC to say the least! Get a life and stop trolling me!

Your own posts at Verizon will tell the people here just who is writing the truth. You posted this link to Windows Central to prove your point. Don't throw Daniel in since he probably called up like you did and got a simular answer. However not in Joes post nor any other post has it been actually proven that it was Verizons app request that it was delayed. Not even in Joes post. So it is really just an assumption. Simply having the folks here read your posts at Verizon will bear out you never claimed that information on apps. you only claimed you had a conversation between parties and it was stated Verizon had the Cyan update and refused to release it. You never claimed anything about apps. I like Verizon I won't deny that. I had them since way before they were verizon, but updates to my devices are not a reason to just leave them. They have excellent coverage and device selection. Customer service is not as good in years gone by, but the same way you complained about Android updates last time, you now have another bone to knaw at and make the carrier the bad guy without any real facts other than he said/she said. And use that old I am "Leaving to AT&T" if you don't get it. Just like when you complained about your android update. When asked for proof you claimed confidential information that no one other than you has claimed. That in its self makes people suspicious.

You are the one making "assumptions." Just because you don't believe something, doesn't make it a lie. Regarding my conference call, this is exactly what happened: I had a conference call with Verizon and Nokia in which I was told by Nokia that "Verizon's apps not working perfectly" was the reason Verizon returned the Cyan firmware update. Verizon VERIFIED this as well in this conference call. I sent an email with this information to WindowsCentral. WindowsCentral conducted an "independent investigation" regarding this matter and VERIFIED the information to be correct. Once they verified this information for themselves, they published this article. All of the above is FACT, not "assumption," which I'm certain WindowsCentral will attest to. And yes, people can go read my comments on Verizon forums and they will see that what I said here is the same as what I have stated there. You are just upset because in the Verizon forums, I won't tell you whom and where I got my information from, which is none of your business. Therefore, because I won't tell you, you decide to attempt to discredit my information in this article. Well, in this case, to discredit me is also to discredit the author of this article and WindowsCentral investigators, as they have all VERIFIED what I stated. Call me a liar, and you are also calling them a liar. In my opinion, you are just a Verizon loving person (as you admited) who will do and say anything, anywhere to discredit anyone who speaks out against Verizon, and people can go read your comments on Verizon's forum to see for themselves that this is in fact true. You will not discredit me, nor Daniel nor WindowsCentral just because you don't believe what we have discovered. You wonder why I won't provide you my sources? Its because of this exact action on your part. In the Verizon forums, I gave you this one link to this article and look what you've done as a result. Do you really think I would trust you in naming my sources?

You just stated it was Verizon & Nokia Tech support people. That is not hidden personnel. Windows Central could have went by what you claim but at no time did Microsoft state the delay was because of apps. Even Windows Central cannot verify that was the issue. So you claim private knowledge of an event although no real proof is given. Then you post on the Verizon Forum a article/post initiated by you to back up your claims on another forum is not proof of anything. I would hope this windows forum actually VERIFYS with names and employee ID's or anything other than your word for it. In the Verizon forums you never stated "I know that APPS was the reason for the delays" you simply have been posting that "You know from phone calls that the update (Cyan) is in Verizons hands" then when Joe Bellifore posted a tweet on twitter you are now reading into his tweet that it was a delay due to Verizons app structure. No where is that posted in his tweet or the tweet copy here. You are stirring up Windows Phone users like you are the "Joan of Arc" of Windows Devices. You are not. I would love to see Daniel do a real thorough check with Microsoft on the issue. Who knows whom he spoke to? Could be that other Microsoft forum moderator that was proven wrong in his "Microsoft does not have it, Verizon does so blame Verizon" a forum moderator not an Executive from Microsoft like Joe. So Joe's tweet never said "Verizon wants their apps to work" he said Verizon was insuring quality. And personally bearing out the way Microsoft has all these patch and repatch Tuesdays for the computers and tablets I would take Verizons word on their devices and the update fail and what Microsoft actually gave them. I welcome anyone here as I listed the forum for Veruizon to check out what you have been posting. I welcome any of my posts to be read, but unlike your posts mine are based in fact not fantasy or lying. Have anyone here read all your verizon wireless forum posts on the upgrade issue and let them see where anyone told you it was apps that verizon wanted on the devices the reason for the denied update. Have them read it. Quality does not mean apps or bloatware or crapware on the device. And your continous rants of Verizon received the update on July 14 and it is not released to the users and come on Verizon (you) I verified from telephone calls with Verizon Executives (Now you say tech support) which I cannot disclose told me Verizon has the update. Then Joe tweets and proves you are lying. Anyone reading this can make the decision for themselves.

I never claimed Nokia and Verizon to be my "hidden personnel," I only stated in my email to WindowsCentral that those are the people I conversed with. Again, speculation on your part. I would not know whom WindowsCentral's investigators are and would not make any speculation on it. You however are the one speculating on what they did, could or could not have done. How do you know they could not verify anything? Again, speculation on your part. Whether or not I posted anything about "apps" on the Verizon forum has no bearing to this article and my email to WindowsCentral. Again, "irrelavent" speculation on your part. "I would love to see Daniel do a real thorough check with Microsoft on the issue." How do you know he hasn't? Again, speculation on your part. You wrote: "So Joe's tweet never said "Verizon wants their apps to work" he said Verizon was insuring quality. And personally bearing out the way Microsoft has all these patch and repatch Tuesdays for the computers and tablets I would take Verizons word on their devices and the update fail and what Microsoft actually gave them." I think this really shows everyone how you will quickly jump to blame anyone in defense of Verizon. You wrote: "I welcome any of my posts to be read, but unlike your posts mine are based in fact not fantasy or lying." Given your own post above, many may tend to disagree, as I have just pointed out how you state you only state "fact" but almost everything you say is based on "speculation." And you are correct, given what I just point out, anyone reading this can make the decision for themselves.

I never claimed Nokia and Verizon to be my "hidden personnel," I only stated in my email to WindowsCentral that those are the people I conversed with. Again, speculation on your part. However your posts claim private information of which you cannot name names. again Drama and no real proof. No speculation on my part. How do you know they could not verify anything? Again, speculation on your part. again you wrote that Windows Central and Daniel checked it out from your email. again no speculation. Whether or not I posted anything about "apps" on the Verizon forum has no bearing to this article and my email to WindowsCentral. Again, "irrelavent" speculation on your part. Again it has bearing. You wrote a letter claiming you had private information that Verizon and Nokia Tech support told you that it was sent back to Microsoft because of the Verizon Apps. again you speculated since Joe's Tweet never said that, so you are either a bullshitter or just making these statements up to make yourself the tourch bearer. I think this really shows everyone how you will quickly jump to blame anyone in defense of Verizon. No what it shows is you are posting total fabrication of the facts as they are now known. At no time did Microsoft or Verizon Wireless say the update was rejected because of app placement or usage. Not one statement has said that. again you are a bullshitter. And once again, my posting is not zig zagging to and fro with inaccurate statements. Only yours are now shown to be totally false. Let the readers find the answers for themselves. 1 (800) 642-7676 Microsoft Corporation, Customer service 1(800) 922-0204 Verizon Wireless Customer Service

When will the 8.1 update be released for Nokia Lumia 929 (ICON)? rednibkram (to Elector NY) 2 weeks ago (Show less) Elector, you always want to stand up for Verizon. Good for you. But, in my opinion, and in MOST peoples opinion, you are wrong. This is Verizon's fault. They had the update since July 15th and they are just not sending it back to Microsoft for edits. I know from a very reliable source that this is the first time it is being sent back to Microsoft for changes. Believe it or not, I don't care, but it is fact! or this goodie: The FCC and your 8.1 Cyan Update Lumia Cyan with Windows Phone 8.1 roll-out starts today (7/15/2015) or this good one. My Two-Cents Regarding the 8.1 Update (You can't cry to the FCC) Seriously, VZW, WP 9 Dev Preview was just announced... And this thread is probably the most correct answer from another person that spoke to Verizon. Notice how apps are not mentioned. I Think It's Time That Verizon Opens Up Testing Of Updates & Firmware To The Windows Phone Community!!! Should Verizon's lack of response to Windows 8.1 update questions gives reason for pause. and this is a real good one by you. Any update on win 8.1 update... rednibkram (to Sundher) 3 months ago (Show less) Since Verizon chooses to keep us in the dark regarding this update, we are free to assume whatever we want, so my assumption (correct or incorrect) is that Verizon is purposely withholding this update because releasing it would make the Icon a better phone than the new HTC One M8 for Windows and they wouldn't be able to sell as many HTCs if people want the Icon instead. Check out the current status of the Icon on their website (listed as "back ordered will ship by 9/4"). Guess this shows the Icon is in very high demand. I think my point is well made now, don't you?

Actually, yes. Youve proven to everyone now that you are a troll and really need to get a life. Thanks for confirming that to everyone for me.

No what I have proven is "You are a liar" I also proved none of your posted information is accurate. The posts at the Verizon Community Forums and here prove that. And notice my posting name did not change from forum to forum. However you use another forum which you posted to substantiate your "bogus" claims on another. Like I said before, you use the "troll" card because your argument is weak or down right lying. Prove your statements. You have proven to me you are a bull shitter !

No, what you have proven is your resolve to prove Verizon innocent at all costs as evidenced right here on this article. The posts you posted were all from different times on different forums on Verizon, so you cannot just pin them all together to suit your argument. They are not all related to the same issues and arguments and what I was privy to on one issue, I might not have been on another. But nice try. I'm not using the "troll" card because my argument is weak but because it's the truth. You are a troll (as proven by the very definition) and your entries here and on Verizon prove that. So, now I'm going to word this so even a ignorant troll like you can understand. 1) I received information from Verizon and Nokia in a conference call. 2) I sent this information to WindowsCentral. 3) (And this is the important fact that you keep forgettting, so PAY ATTENTION) WindowsCentral did their own private investigation into this issue and CONFIRMED it to be fact, and then published this article. The information in this article is NOT (and I repeat NOT) mine! It is the work of WindowsCentral's private investigators who have taken what I gave them and investigated it themselves and found it to be FACTUAL! You can try to discredit me all you want to. Personally, I don't care! However, if you disagree with this article and the fact within it, then I suggest you contact Daniel and/or WindowsCentral as they are the publishers of this article. NOT ME! As I said, you can call me a liar all you want to, but to dispute what is in this article would be calling Daniel, WindowsCentral and their PRIVATE INVESTIGATORS liars! I merely provided them with information, they did the leg work. Got is now dumbass!

First off let me explain something to you dumbass. You provided a link I provided on the Verizon forum as to the change to an answer I gave to another poster. (They said all providers released the Cyan update. This was false. They claimed like you did that Verizon had the update, this was false I gave the link to prove them wrong.) I am saying you are a liar. Not for what the Nokia site states, but for claiming it was due to verizon apps. No where in any tweet by Microsoft (Joe) did it state apps was the reason for the cell carrier to reject the update. You inserted that to Windows Central. Their investigation was more or less based on the change of status on the Nokia web site and they simply called and asked or wrote or sent a text messaage as to "IF" that could be the reason. Your drama with "I spoke to Nokia & Verizon Wireless" and they told me I was correct does not hold water. Why? Because Verizon has stayed silent this whole time why would anyone open up to you calling on a tech support hotline? They wouldn't. And if they did speak it was done not for Verizon Corporate but as a personal opinion. Personal opinion is NOT FACT. You seem to like to throw others into your postings. Such as this Website (Which is not official Microsoft) and the author of the article (Daniel) who is taking your word for what you claimed. Here is a good one, if this site and author called Microsoft and they verified it was indeed apps holding up the update via Microsoft is it actually a valid response? . Now did they verify it with Verizon Wireless Corporate? Would Verizon give any firm reply? No. its another he said/she said/they said once again. Would the reasons match? Neither company is going to put their butts on the line for some disgruntled wireless customer. And I am sure by now there is a question on this sites mind about that information you supplied. I know I would have loads of doubt. also in regards to the links they were showing how you say things without any proof and you have written on many posts about your so called inside information. You have been asked to prove that information, and you always refuse. Additionally the rants you made were in reference to Verizon having the update since July and not releasing it. Not that verizon HAD it and rejected it and sent back to Microsoft as a few other posters pointed out could have been the case. (This was PROVEN correct via Joes tweet) and that Microsoft had it. And they do. So again no trolling involved. But if you are going to try and authenicate your points on Verizon with a arfticle you iniated on Windows Central that should show folks right here you are full of it. each reply to me cannot justify your statements. Like I said Troll is what you use when you have a weak argument.

Again, everything you just posted is SPECULATION! Where is your proof that Nokia representative did not tell me the apps was the reason for the return of the firmware update! What proof can you provide that this did not happen! Also, what proof do you have that WindowsCentral didn't receive the same information from either Nokia, Verizon, Microsoft, or any of or all three? Where is your proof! Sure, you can SPECULATE that something doesn't add up and just because we won't provide you with a step-by-step map with video and transcript of the encounter that we are lying, but that doesn't make it so! And don't snap back that the burdon of proof lies upon me or WindowsCentral, because this article was published! That means (as you can clearly read in the article) that WindowsCentral did their OWN investigation, and OBVIOUSLY found TRUTH to the material and published it. Do I have proof they did? No, but I trust that they did as any NORMAL person would. Do you have proof they didn't? No! But you most certainly feel very comfortable to declair, without doubt, and with the utmost surity that I and Windows Central are liars! The burdon of proof lies with the accuser! You accuse me and Windows Central of lieing, then PROVE IT! Not wish speculation or belief, but provide ACTUAL SUBSTANTIAL PROOF that we are lying! You can't, because we are NOT lying! I DID have a Nokia representative tell me that it was because of the apps not working perfectly that Verizon sent the firmware back to Nokia (Microsoft) while the Verizon person was on the phone. I specifically asked the Verizon person "is this true?" to which she replied "yes." So, without SPECULATION or PERSONAL BELIEF, prove that didn't happen! Otherwise, like I said before, STOP TROLLING ME AND SHUT UP!

The burden of proof is on you, not Windows Central or the writer of the article. Nice try though. You CLAIM that it was told to you by NOKIA and VERIZON that it was rejected because of the Verfizon apps. Let me point out Nokia Customer Service nor Verizon Customer Service would have told you that. Both parties for months have been silent on the subject. So now you CLAIM, NOT PROVEN that these two companies TOLD YOU ONLY that the reason for the Cyan delay was Verizons apps. PROVE IT..! Of course you cannot. Lets go one better. Find me any valid article or news release officially put out by Microsoft Inc. or Verizon Wireless Communications d/b/a Cellco Partnerships that state "The apps are the reason for the rejection and redevelopment" Or stop posting fantasy and confidential information statements and or throwing in others like Windows Central or the writer at this blog site. They are not at fault for taking your claim as 100% factual. Post PROOF via link to these companies. Not forum posts, not your other persona from this forum but real verifyable proof either company said the apps were the issue. (Microsoft/Nokia & Verizon Wireless) Or stop posting speculative lies and non truths. Trolling indeed. You do it with every post you make.

First, what proof do you have that Nokia Customer Service nor Verizon Customer Service "would have never told [me] that?" And I don't mean a "common sense" theory, I mean what actual, physical proof do you have that they would not tell me that? You have none, so total speculation again on your part. The fact is that they did tell me that whether you like it or not or want to accept it or not! It's the truth. Also, you keep forgetting one other IMPORTANT piece of information. I'm not, as you incorrectly stated above, the "ONLY ONE" that received this information. You keep conveniently forgetting that Windows Central did their own investigation into this matter and THEY found it to be true as well! Are you going to say they didn't get this information either!? Are you saying they are lieing as well? Are you saying Nokia or Verizon wouldn't have told them either? They are the ones writing this article and they are the ones who ran their own investigation based on my email to them. THEY DID NOT WRITE THE ARTICLE BASED SOLELY ON MY EMAIL! They took my "tip," investigated it themselves and found it to be factual, not "speculation." FACTS! They then ran this article. Ask them for their proof! Call them a liar! Your continue to aim this directly at me and try to discret what I have said and I don't care, but you keep forgetting that I'm not the only one who received this information. WindowsCentral did as well. Tell them that they are liars! TROLL!

First, what proof do you have that Nokia Customer Service nor Verizon Customer Service "would have never told [me] that?" And I don't mean a "common sense" theory, I mean what actual, physical proof do you have that they would not tell me that? Well common sense is if both Microsoft and Verizon have kept silent on the issue all this time, then no tech support represents OFFICIAL notification that what you said was said to you is factual. I can claim anyone spoke to me, does not mean it can be proven from a phone call unless I name who stated what and what their official position at the company would be. CEO, Marketing, Public Relations. Not level 2 tech support! I'm not, as you incorrectly stated above, the "ONLY ONE" that received this information. You keep conveniently forgetting that Windows Central did their own investigation into this matter and THEY found it to be true as well! Are you going to say they didn't get this information either!? Are you saying they are lieing as well? Are you saying Nokia or Verizon wouldn't have told them either? Lets remember this is a private web site for folks to banter about windows issues. This is not CNN, ABC, NBC or Chris Jansen from the White House. What types of "Investigation" they did I have no idea. Maybe they would like to share how they verified your so called TIP. Lets point out your so called TIP consisted of the Nokia Site link (as i posted at the other forum) showing the change. Then you added it was returned by Verizon because their apps did not work. again there is no word out there from either company or bonafied news outlet that APPS were the reason for the rejection. You made the tip, therefor YOU PROVE IT WAS APPS and not something else. Because a tech support person said it was; is not PROOF it is speculation on their parts, your part and anyones else's part until you read an OFFICIAL PRESS/NEWS release from Microsoft or Verizon Wireless. And again your unsubstanuated statements with no proof is trolling. I am just outing the troll. Someone has to. post verafiable proof or stop lying. And stop trying to get this web site to bail you out. You Tipped them, they did not tip you.

By the way before I go to dinner, there is a post now at Verizon stating something different than Apps. And it also states speculation on peoples part as to why the update is back in Microsofts hands. Icon user here chiming in on lack of support from Verizon And my friend is posting a pretty good one to it. Enjoy

First, what proof do you have that Nokia Customer Service nor Verizon Customer Service "would have never told [me] that?" And I don't mean a "common sense" theory, I mean what actual, physical proof do you have that they would not tell me that? Well common sense is if both Microsoft and Verizon have kept silent on the issue all this time, then no tech support represents OFFICIAL notification that what you said was said to you is factual. I can claim anyone spoke to me, does not mean it can be proven from a phone call unless I name who stated what and what their official position at the company would be. CEO, Marketing, Public Relations. Not level 2 tech support! I do believe I asked for PROOF and specificly said "no common sense answers" and you provide a "common sense" answer. Where is the "PROOF!" Duh! "Lets remember this is a private web site for folks to banter about windows issues. This is not CNN, ABC, NBC or Chris Jansen from the White House" Really! No, this isn't CNN, ABC, NBC etc. So what! What does that have to do with anything!? We are discussing this article, not CNN, ABC, NBC, etc. Duh! Lets point out your so called TIP consisted of the Nokia Site link (as i posted at the other forum) showing the change. Then you added it was returned by Verizon because their apps did not work. again there is no word out there from either company or bonafied news outlet that APPS were the reason for the rejection. You made the tip, therefor YOU PROVE IT WAS APPS and not something else." Yes, my "tip" consisted of the Nokia link because that was part of what I was referring WindowsCentral to, letting them know the status changed. I never stated I had any "proof" of what was told to me about the apps. I only told WindowsCentral what was told to me in the conference call and then (FOR THE FOURTH TIME, DINGUS!) THEY DID THEIR OWN RESEARCH! They didn't ask me for proof, so why are you? Just like you, I don't know what they did or who they talked to, and frankly, I don't care. You're the one making the issue of that, not me! But OBVIOUSLY they were able to contact "someone," "somewhere" who was able to confirm what I "tipped" them off to. Why is that so difficult for you to understand? You can't hold ME responsible for what Windows Central was able to find out on their OWN, AFTER I tipped them of this information. It was my "tip," but it was THEIR OWN research, NOT MINE! Therefore, I'm not required to prove ANYTHING, because it wasn't my research, it was theirs! Ask THEM to provide you proof. I'm not required to give you anything, because I didn't conduct WindowsCentral's investigation into this matter! For someone who continuously speaks of "common sense," you sure do lack a lot of it! And one more thing, FYI, copying text from Verizon's website and publishing it on another website is a violation of Verizon's Website Use Terms and Conditions: See number 4 on this link - https://www.verizon.com/b2c/globalText?textName=WEBSITE_USE&jspName=footer/webuse.jsp

Read the whole terms of use. Not like you normally do, just what you believe. Look further down and linking is permissible goofus. They also allow links from other sites. Pretty tough to come up with something valid huh? Like you I don't care what Windows Central verified or how they did so. I take only to task that you claim Apps were the reason for the update to be rejected. As it turns out there is no clear answer if that is the reason or not since both parties are silent on the matter. However at the Microsoft forum there is posts suggesting that apps may not be the issue at all. Something about the build being bad from Microsoft. Now this could be just as probable as your app theory. Notice your theory not fact. In fact it makes more sense since you don't decompile the whole update over apps that are available in the app stores. Makes more sense than any speculation you may have. If I find any real proof that states it was not apps or was apps I will post those links. But I am not posting speculation. And as I said as of this moment you have no positive verifiable proof. And a web site not officially Microsoft is not proof. So until then I will await that proof.

Again I point out to you, read the context of your own post just now. You CONTINUE to single ME out because of my "tip" and conveniently leave off WindowsCentral's research and findings. Why? Probably because that would mean you would have to dispute two (2) entities that claim the same thing, me AND WindowsCentral. I agree, there is no "proof", but I'm not the one demanding proof that apps was the reason, you are. The only proof I demanded from you is in countering your demand for proof that it happend. I countered with you to demand solid, actual proof that it didn't happen, yet you only produce speculation and theory yourself, nothing solid. So, it would seem short of having an audio recording of my conference call (which I don't), I have no proof of what I was told to me during that call (but the truth is, I was told it), and at the same time, you have no proof that it wasn't told to me. Sure, you can produce website links, common sense theories, other posts and speculation, but none of that is solid evidence. So how can you claim your proof any strong than mine? You can't. So we have to agree to disagree. Now that takes care of the one-on-one personal debate, but this still leaves you with the third party involved, WindowsCentral. Having said the above, neither one of us have any information regarding who, what, how, why, etc. WindowsCentral spoke with to "confirm" what I tipped them (remember, it was my tip yes, but they ran with it and did their own research, not me). So without having that knowledge, how can you dispute their findings? Again, not my findings, mind you, their findings, since it was their research. What proof of their findings are you going to DEMAND from WindowsCentral? What proof will you provide to them to dispute that their findings are invalid? I look forward to reading your communcations with them on this issue as, as far as you and I are concerned, I'm done repeating the same information over and over to you.

Why? Probably because that would mean you would have to dispute two (2) entities that claim the same thing, me AND WindowsCentral. I agree, there is no "proof", but I'm not the one demanding proof that apps was the reason, you are. Lets put this a different way. Windows Central claims they verified the tip you gave them. Ok thats fair. Lets you drop off. I can do that agree to disagree however on your initial TIP. The way Windows Central said they investigated is now in play. Like your conversation with tech support at Nokia (Microsoft) & Verizon Wireless who stated it was due to apps just going by the fact both tech supports mean absolutely nothing. They do not speak officially for either company. So now lets use both our brains on this one, IF no OFFICIAL WORD came from either company the investigation was done how? Yep you have a good point. However I have seen no reply to our exchanges. And there is none on any net search. So Windows Central how or with whom did you verify apps as the reason for the update failing? The Nokia page speaks for itself as back in production. But where is the proof of apps being the reason Microsoft has it back? What proof will you provide to them to dispute that their findings are invalid? I look forward to reading your communcations with them on this issue as, as far as you and I are concerned, I'm done repeating the same information over and over to you. I don't have to provide proof to counter their claim. Printed articles by writers at news sites (And this is not one of them) have an obligation to oprint the truth. If there was an investigation they can PROVE it. I don't have to. But I agree our exchanges have run its course. However when I find any verifyable proof of it not being apps etc. I will most certainly be back to post those articles or links. That you can bet on.

But I agree our exchanges have run its course. Finally, something we can agree on. However when I find any verifyable proof of it not being apps etc. I will most certainly be back to post those articles or links. That you can bet on. I wouldn't doubt it at all, and I would love to see those articles/links. And should I find "solid proof" that it was because of apps (as I was told by Nokia), I'll do the same.

Verizon: Microsoft, change your firmware so we can get access to stuff we aren't supposed to have with our shitty baked in apps.

Move the Icon to at&t already..

You mean the 930. The Icon is a varient of the 930 and was created specifically for Verizon's CDMA network.

I don't use Verizon and never will but my honest opinion is Verizon sucks!

Isn't denim coming out very soon ? If that's the case why not merge them

You are assuming Verizon will release denim? That's funny.

. God bless Verizon users

There are just no words anymore to describe how ridiculous this whole Icon situation has become

So I'll get Cyan when Zinnwaldite is released....awesome

Why are simple apps holding up firmware?????? Verizon must forget there is an app store

Plants Vs Zombies is coded for WP7 and runs fine on my 1520.3 running Cyan. Proof that they are lieing.

They are talking about their own crappy apps.

If a game doesn't break, then a simple app that shows your account status shouldn't break either.

Do for an upgrade next May. At this rate I'll be into an Android device or worse, iOS, by the looks of it!

I'm already gone next month or early January.

My theory is this is exactly what VZ wants you to do. No love for WP.

I wouldn't be shocked if Verizon stops sales of WPs altogether .They want to push Android and IOS.

VZ might want me off WP but what they are getting is me off VZ. They are not to be trusted.

I switched to AT&T on a 1520.3. I'm punishing Verizon not Windows Phone. Your choice would validate their behavior.

Was with T Mo for a couple of years.My contact was up six months ago and I considered the Icon and 1520.Glad that I made the right choice and went with the 1520:)

I will leave Verizon before I leave Windows Phone.

You're right, coip. Windows phone is not the issue. Thank God for preview for developers!

I upgrade in may. My wife and son upgrade in Feb. They use the iphone. Guess they get the new iphone when they switch to AT&T in February. I get a new WP in May when I join them and my daughter, who I just upgraded ON 10/31/14 will be stuck with verizon until late 2016.

Nobody uses this shitty VZ apps anyway.

That is exactly what I just tweeted to @VZ & Joe B.

I'm so.done with Verizon. Its sad when tmobile beats them to the punch. My 928 is sooooo glitchy. I'd almost be better off going to a low end android.

Mine too. After this last critical update, definitely noticed more issues. Reboots, camera goes back, video wouldn't record... Same with my girlfriend's 928.

my 928 runs as smooth as silk. What version of the OS are you running? Not the Preview for Developers, I assume...

Yes, I am on developers preview.

Same here reboots, apps freezing, camera goes green, and my service bar stays at 1 bar3g now in my home. I am running all current versions of DP.

My girlfriend has the same phone, the 928, and she had the same issues. It randomly rebooted one day recently, we both get kicked off of games at times too. Hexic being one of them. We're both for for an upgrade, she like Windows phone now. Maybe we'll get the HTC one m8 running Windows. I want the 800 chipset(or higher) on whatever I get next.

The m8 is a beautiful phone, a close friend of mine she's had to exchange it 4 times though.

That's the Verizon version? I'm running out of high end options for WP!

Can anyone with the dev preview versions of 8.1/8.1.1 confirm there are issues running these apps?

Crashing of apps I'd is a common issue with me. -8.1.1 preview for developers

would never notice the apps not working because they're the first thing I remove when booting a new phone. Before even configuring personal settings.

One more reason to add to the list why I'm happy that I'm not in US.

I guess Google is paying good amount to Verizon to keep the update on pending for windows users

I don't even use their apps.... Come On Man!!!

Great so Verizon is holding it up for Apps that I would never use. I deleted them long ago.

I'm not a Verizon customer, but I don't get it... How can there be so many bugs in the software that the other carriers have all gotten Cyan released for their phones but Verizon is still dragging its feet? Are the Verizon Windows Phones really that different that they would be more susceptible to software bugs that the other carriers' phones have not been hit with? Really odd.

Not at all, Verizon just sucks. If your phone isn't a Android or iPhone...they will make you wait until you die or your phone dies.

They pull the same crap with android too actually. Verizon just hates updates. It means you got a new phone for free. What they don't realize is that isn't at all true.

Does anyone even use those Verizon functions anyway?

Verizon is forcing MS to bake their shit apps into the OS so they can't be removed or disabled.

Does anyone have the problem with their 928 that the dates on email, twitter, and instagram do not show as correct - a post will be 5 minutes ago and mine shows 5h instead. Email checked a minute ago and it shows a week ago.

Their bloatware is awful. This plus there Net Neutrality statements recently. Urgh. Verizon is awful.

Verizon is right on Net Neutrality, sorry. They're wrong on everything else.

You actually like the idea of paying more for netflix or facebook or any other website that is popular?

The idea that I like is freedom. I'm not interested in having the government put guns to the heads of ISPs so that I can save a few bucks on NetFlix. Net Neutrality is nothing more or less than price controls. I believe in private property and free trade. The government does not have the right to impose price controls in the free market (regardless of whether they've done that in the past or not). When government holds the price below the free market equilibrium price, it creates shortages. It's the one thing virtually all econoomists agree on. Also, just because, with an ISP free market, prices may be higher in the short run does not necessarily mean they are higher in the long run than they would be with governmentally fixed prices. If you don't like the way current ISPs are charging for bandwidth, start yourself an ISP and charge prices however you want. That would be within your rights. Now, we do have the problem that the government's unfortunate decision to treat cable TV companies as public utilities and grant them protected monopoly status in their territory. That monopoly grant has to some extent transferred over to the ISP market. But the way to fix that is to end the cable monopolies, not turn the Internet into a public utility.

This is exactly why when Microsoft pushes an update, they have representatives from all the major US carriers who can help develop the update for their carrier then push it in conjunction with the other devices worldwide like Apple does. Staggered rollout of device firmware is ridiculous and angering to consumers.

I'm switching to at&t lumia 1520.

I gave up and retired my 7 Lumia 822's..went to AT&T bought Lumia 830's with Denim firmware...they are Awesome....switch if you can!!

Did the exact same thing and I couldn't be happier!

Don't switch to iOS or Android because of this, switch to another carrier.

I don't understand why networks in the USA are so flacky that a standard OS build that works fine in Europe or other parts of the world fails to work in the USA. (Yes, I am from Europe where a reasonable proportion of phones are sold off contract).

The OS also works fine here, but we have stupid companies that makes demands.

For one thing CDMA is almost non existant in europe. That alone helps.

When my contract is done, so am I with Verizon. They never get "True" flagship Windows Phones. Bye bye Verizon you suck.

The Icon is basically a 930 which IS a flagship.

Not when AT&T has had the 900, 920, 1050, 1520 should I go on?

True, but the Icon is still a flagship. Oh and the M8 is also a flagship. So you can't say never. You can say rarely.


This news should have been released 2-3 months ago to quell all the noise.

Basically, Verizon is just starting to look at it now.... i.e. they just opened the files, lol

This is F'ing Bull$hit....... Who the hell uses those apps anyways, my guess in its in the 100's..... If I didn't have unlimited data I would have gave up on Verizon a long time ago

True that...Unlmited LTE....hard to pass up or give up... If they ever pull it, I will change carriers..

Every day I'm more convinced that I did the right thing by leaving Verizon! They truly are terrible!

Sorry Verizon nobody wants to use your apps. Im dropping them after my contract ends. Which carrier supports WP the best?

T Mo or AT&T in the states.

Considering T-Mo only just released Cyan? No Its AT&T all the way. They actually released Cyan on the 1520 before the 1520.3 version was released.

Regarding support for WP's, I would rank the carriers thusly: 1. AT&T
2. Tmobile
3. Verizon
4. Sprint To be honest, AT&T has always been the best with selection of phones and update releases. I'm on tmobile and am very satisfied, except for their current selection of WP flagships (just the M8).

I had verizon for 10 ore more years and I ditched them for At&t a few years ago when the Lumia 900 was released because of their lack of Windows Phone. Looking back at Verizon and Windows Phone in those last few years ... I am very content with my decision.

Same here, I ditched VZ for the 900 because I had just changed jobs and had to give up the company phone and VZ had no Windows Phones. I had tried iOS and Android and wanted to try WP.

It's not Windows phones..its Verizon..ATT is great for all Windows Phones...even got Qi Charging on my Lumia 830's

Why are their apps that important? Nobody uses that crap? Took them all this time to realize their apps don't work??

Who use's VZ navigator? anyway

So, just to be clear, if I had gone the Developers Preview route instead of foolishly thinking Verizon would roll it out in July 2014, I could've been rocking Cortana since April 2014, right? And now it looks like January 2015, at the earliest? Are you effing kidding me? Patience has not paid off.

I've already uninstalled those apps, so can I have Cyan? Seriously though, they need to update their apps to work with Cyan, not the other way around. Apps revolve around the OS, not the other way around.

Im not sure anyone uses your crap apps unless vzw disabled better choices built into the system. Like visual vm

Left Verizon went to cricket, very glad I did. Had been with Verizon since 2001.

This is unacceptable. How is the maintenance of Verizon's apps Microsof'ts responsibility? Shouldn't the apps themselves be updated rather than the OS developed to work with broken apps?! This is insane! Microsoft might as well take over all development of Verizon's apps if they are going to be held responsible for keeping those apps functional.

F*CK Verizon's apps, no one uses that s*it anyway!!!!!!! ...and WTF do they mean by Voicemail anyway?! Verizon has NO voicemail app or even visual VM, you have to call it like it's 1997.

I used the free trial. It was crap compared to the real thing, but you don't need to make a call to use it.

Isn't the issue of their apps not working a Verizon issue not a Lumia issue?

1) its BS Plants Vs Zombies is coded for WP7 and runs fine in Cyan. 2) if it was true yes, but they would prefer the apps to work before the update is released so they would intentionally hold it back until the apps (crapps) are ready.

Bullshit bullshit bullshit

At this point why not drop working on cyan and start denim?

Quit making Verizon exclusives seems to be the way around this mess. Seriously if it was an I-anything, it would have been released day 1, even if it didn't work right....IOS 8.01 being perfect example...

I think apple forced them to sign an agreement that they would universally approve all firmware updates without bothering to check them. Apple can do this because the iphone is in demand. Unfortuantely Microsoft and Nokia can't as they are only 3% of the world market.

Wear Verizon out continuously on their website, twitter and facebook. Non stop until they get the point.

good luck with that. That's called a Denial of Service (DOS) and I'm certain their networks are designed to be powerful enough to resist that. Not to mention I'm afraid WP isn't big enough to make an impact anyway. But seriously I don't even think if every iphone user did it, it would actually take them down.

I'm *sure* they make sure all their proprietary Verizon apps work on every iOS update before it's released. This is Verizon making up LAME excuses for failing to stay on top of testing this update. Honestly, they have very little incentive to continue to update phones or platforms that their own sales associates depricate and are completely ignorant about, it's really a sad state. It's like Verizon is going to the motions of being a "partner", but really wants nothing to do with it at all. If they don't want to be responsible for updates, then stay out of the way and let Microsoft directly update the software on their own.

Apple does not allow crapware or bloatware from Verizon or any carrier onn their devices.

So get the DP and call it a day, a good day.

That's all fine and dandy if you just want the OS update,but the Cyan and Denim software are more important for improving Nokia Phones.

They want those terrible apps fixed? This is an excuse to kill the update.

This is absolutely ridiculous.

This just makes my blood boil. We are completely screwed and there is nothing we can do about it. Some of us can't leave the carrier for various reasons. We are held hostage. Maybe, sadly time to consider going back to Android.

They do the same thing with Android updates. That is why I ditched them.

They do same thing with Android devices. The only company they don't pull this stuff with is Apple, since carriers have no say about iPhone updates and don't get to install their bloatware.


People are complaining about this taking so long, but at least this confirms Verizon is in fact working to get us the update. Everyone is so driven by technology these days that no one is happy until they have the latest and greatest at the snap of a finger. Forget about your pointless cell phone and look up from your screen for once. There's more to life than phone firmware and digital personal assistants

Snap of a finger? This update has been out since summer and this year is quickly coming to a close. The rest of the entire freaking world has managed to make it work but not Verizon. Bullshit

Nope not surprised at all. I updated brothers tmo 925, I haven't deeply checked everything but didn't see any difference at all. I dont have any problems with 928, so I guess I'll patiently wait and get it when Verizon tests it AGAIN I guess. Verizon screwed up with Amber (First Lumia 928 owners will remember what I'm talking about) and it doesn't want problems with Cyan I believe (Black was OK after long testing)

This is part of the reason I ditched Verizon. They were always last to push updates out and always had to add their own bloatware that I would then have to go back and remove.

Absolute fucking bullshit. No one even uses their garbage apps. Everyone tweet @verizonwireless and complain

My 1020 under TELUS FINALLY got Cyan... If my phone is unlocked, does it get updates when ever there released? I heard someone say that. Either way all my phones are going to be unlocked from now on. Getting a 1520 unlocked! Can't wait!

Fuck Verizon all to hell. 01/28/15 I'm done with them forever

Lol. F*ck Verizon. Now can we have the 735 for AT&T please?

Verizon will not be on my list of approved carriers in the future.

This is one of the myriad of reasons I will never go with verizon

So VZW doesnt want to make their apps work. They want the OS to make their apps work. Thats bad development

Guessing thats whats holding up the Samsung/htc updates

Sounds to me like Verizon is just looking for reasons to reject it.

This wouldn't be so outrageous if it were still fucking April, maybe even June. Fuck both these companies.

Ugh, of those 3 apps the only one that I (sometimes) keep is My Verizon so I can easily track minutes and data usage on my family plan. I hate you, Verizon...

Great. Hold it up for 3 apps that everyone deletes off their phone as soon as they get it.

i still cant understand why in hell microsoft wont release the cyan update for dev prev users, even worst, why i have to take this bs if im in this dev prev program? there should be the option to get rid of everything a carrier puts on your phone and install stock microsoft-nokia software only, what if i dont care about verizon bs? what if im not even using verizon's network? they dont ever think about the kind of user that uses a "windows phone" in the first place is not the average joe? seriously microsoft have some serious fixing to do in house before they proceed with more failed devices with such ridiculous problems, i can only dream about the day when i can buy a phone and do a fresh windows install on it, just like a pc

Microsoft needs to do something.A app that we can download on are PCs or laptops that we can plug in and update manually with new software and firmware updates.Oh wait!That use to be Zune.Maybe it's time for a comeback :)

actually, what i would like to see is microsoft selling retail copies of wp8 or 10 on microSD cards or online download of the rom so i could install it manually just like my pc, and get everything my phone can handle(including lumia firmware) through windows update lol

You do have the option to get rid of carrier software and use a stock Nokia device. Switch to a GSM carrier and get an unlocked, unbranded phone. Sorted!

My next WP will be unlocked.I'm done with the carrier bullshit in the States.

that's exactly what I've been doing my entire life, only this time I decided to buy a cheaper 928 which had slightly better features(xenon, amoled, slimmer) than the 920, taking advantage of Verizon's new policy of selling GSM unlocked phones, I couldn't think of a better deal, but I hope I don't have to do that again, and I hope Obama and the leaders of the world ban carriers from selling phones/tablets since people seems to have no common sense at all or they are all masochists, they need leaders to save them

Their apps not working isn't because of Cyan, they need to develop better apps.

Just don't buy from Verizon period. Nobody even uses the shitty carier apps anyway so this holdup is complete BS on Verizon's part. Microsoft needs to stop this BS and release the full OS and Firmware updates as part of 'developer preview'. Apple manages to push out updates without any carrier testing, so it is complete BS that the devices would not work properly on the networks without carrier testing.

That part in Joe's tweet, "VZW taking the quality seriously" sounds a bit sarcastic to me.

Imagine if everyone who posted here had tweeted to Verizon instead. Then we might get somewhere.

If wishes were fishes we'd all be at sea.

Many of us have. What do you think that accomplishes, beyond getting a response from the Verizonbots saying stuff like "We know you love updates! Keep an eye on [link to Verizon's generic "news" website] for information!" That's literally all they do (on FB as well).

This is really disappointing. I don't even use the Verizon Apps. Shouldn't this be the other way around? Shouldn't Verizon make updates to their apps to make them work better with Cyan instead of the other was around? Really considering switching to AT&T.

Shaking head. I have been a Verizon customer 20 years and I'm done. Peace out.

My money is that Verizon wants them built-in so they can't be removed.

I Work in company tmobile store we will not pay any phone you have financed through a carrier its only if you signed a 2 year contract price

So glad I'm not a Verizon customer

Man I feel bad for you Icon users.. I ditched mine a while back (loved the phone, hated Verizon) and I can't believe you have not got Cyan yet. This is insane! Hang in there, I hope you get it soon.

Verizon is a big red joke...

I don't understand. Windows Phone 8.1 has been out since April and the carriers have had Cyan since July, and they are just now getting around to testing Cyan to find out it doesn't work with their crappy apps? Seriously, what have they been doing since July? I'm a pissed off Icon owner right now.

I bet you they weren't even bothering with Cyan until the recent discussions that got Joe to mention their name. So MS approached them about it, and VZW was like, what update? So now they are just finding excuses to not have it ready.

My guess is it will never be available.

Past, Verizon. Your apps are the first thing I delete when I setup my phone. Who cares if they work?

Can Verizon please suck my D*** I don't even use there crappy services!! They aren't even on my phone.

Right, I deleted those apps the first time turned on my phone

That's bs VZW, you have had the M8 for months now, your software will run with Nokia Icon. VZW just wants us to upgrade to the M8 that's it final.

No one uses Verizon's shitty apps. This is stupid and as an Icon owner I am happy to buy out my contract and switch to cricket prepaid as I will be buying another windows phone. Sad but DP has issues without Cyan. I can't go on like this any longer.

Verizon sucks that why I never will go back to them

After working very hard at it, Verizon is now below Comcast and AT&T on my vendor list. Trust me, it took some hard work on Verizon's part to get there. Unlocked on an MVNO (likely Cricket) next time. I'm done with the large carriers and their lack of support for my chosen handset (that they happily sell)

doesnt matter !
my lumia 928 is running on dev preview wp 8.1 since a couple of months now without any issues.
also updated to update 1 = lumia denim.


How is that?In less you went out and bought one of the new Lumias you're not running the Denim software.Only WP 8.1 update one is available thru the Dev Preview running Cyan.Denim hasn't even been released over the air yet.

THe vast majority of user never use the carrier apps, or in my case they're the first thing removed after initial bootup of the phone. This is an utter BS reason to hold back an update.

This is the kin story all over again.

Verizon might be a big network but it doesn't really show up in their developers. I won't even make this a WP hate issue inasmuch as it might be but these cats seem absolutely incompetent. They are embarrassing to say the least.

Moved to AT&T on Nov. 7th after being with Verizon for 10+ years.
So glad I did. Verizon can eat a D.

"(VZ Navigator, My Verizon, Voicemail, etc.)" I KNEW IT! Why do we have to put up with this!?!?!?! This stuff is CRAPWARE! I LITERALLY uninstalled EVERY SINGLE ONE of those apps on DAY ONE!

This should be stipulated contractually that if you get an exclusive on a phone, you have to provide top level support for it including deadlines for releasing updates.

Wow. Verizon Wireless is VERY picky right now. At this rate, they may get it next year or so. Or they won't get it at all. I'm glad that I am in the UK because, if I was with Verizon in the US, I'd immediately cancel the Verizon contract and probably go with AT&T or T-Mobile at this rate.

I don't think I've ever seen anyone use VZ apps other then "my Verizon" to look at there account info. I mean who's going to pay for GPS navigation "I.e. Vz navigator", when we already get free navigation on our phones. When I go in their store, their reps ask me questions about windows phones, because they don't know anything about the phones. That tells you right there how much they care about their WP customers.

Well, I guess Verizon will lose a LOT of customers.

99.9% walking thru the door at Verizon Stores are buying a iPhone or Android devices.Verizon isn't worried about losing customers due to WP.

Could Cortana predict the date when cyan will pop up @vzw?

Verizon apps are horrible. Especially vzw navigator and visual voicemail. Come on Verizon. This is ridiculous!

I wonder if Verizon reps read this forum and see how much we hate them. Lol

They probably sold more iPhones and S5 than any other phone. I'm sure 99% they don't give a crap how you feel right now.

I don't use Verizon, im on At&t with a 1520.3. I just feel bad for my friends on Verizon.

Att myself. If icon on Att, would have been a gift for my wife. I played with it at Verizon store. It is a nice phone. Many would've upgraded from the 920 or 1020. Would've had better recognition then it did on Verizon. MS not smart when it comes to sales and marketing. Lots needs to be replaced or fired on that team.

No wonder the icon died less then 6 months on Verizon.

Moved from Verizon to tmobile and using Lumia 1530.3. High end LTE phone. All VZW cares about is droids and iPhones. Icon was launched and not a single poster in the store so that told me how serious these idiots were.

Verizon sucks....I'm sure they just started working on this a few weeks ago....More freaking waiting...I hope they plan on sending down Denim instead of Cyan...Then it would be worth the wait... Cant wait for "Hey Cortana", 4k video recording and Faster photos on my ICON... You would not believe how many photos I miss because of this slow ass camera on the ICON "missing the moment", never mind all Nokia phones I have had (822, 928 and ICON)

Agree about the slow camera. That is one thing the iPhone is awesome at. Never understood why that was never a priority on WP.

So the entire holdup is an app that neither myself nor my family will use. excellent.

I guess that the rumored date 11/14/2014 should be tossed in the trash?

Will the icon still receive the update via the developers' preview?

No. Firmware updates are not delivered via the Preview program.

at this rate Cortana will be on Droid and iPhones before windows phone users get her.

Wow they're delaying cyan for a bunch of bloat apps that everyone just deletes anyhow! And this is why I am leaving Verizon! Among many other reasons! You suck Verizon!

I hope Verizon Trashes their "Visual Voicemail" app, it's garbage, 1/2 the time it does not even show when I have a VM, in fact I lost a job because of a message that I did not reply to, the app never showed the notiifcation so I didn't know I had a VM.... And this was a large money job, that I had to accept a job for about $50K less a year. Windows Phone 8 was designed with Visual Voice mail, I wish Verizon woudl use this instead of their crappy app that does not work 1/2 the time..

If you want Visual Voicemail, don't get Straight Talk. c:

3 Apps I have never used and never will on any device ever. VZW Sucks.

Don't forget their VoLTE and them trying to cross chat with AT&T....

That's outstanding! I can't get Cortana because Verizon wants their crappy apps that nobody uses to work first!

Cheer up you sad saps. This isn't necessarily a negative development. It certainly could be, but it may be a good thing. I'm glad to know more on the status of the Icon upgrade than I did yesterday. I wonder if it's within the realm of possibility that MS has negotiated rights to distribute firmware and OS updates directly.

Let's hope it's a good sign huh? At least it's information...

This is another area where, if Microsoft had 20% market share, Verizon wouldn't be able to push them around like this. They would have made sure their crap worked long ago so that their customers could get their upgrades. With 4% market share, Verizon has no problem bullying Microsoft in this way. Drive market share in the US to 20%, Microsoft. That's your job that you are failing miserably at.

i switched to ATT yesterday. years of verizon dragging their feet. no reason when your company is that big. now i get my colorful 1520 and an 830 for the wife. life is ...better.

They will probably release it the week after I upgrade.

I think they should bug Ballmer to bully Verizon to fix this stupidity. Bing was the only Search on Verizon thanks to him. Ballmer can throw a Droid at Verizon's CEO until they fix the issue.

Verizon needs to get their Geocities, Myspace, and AOL apps working too or I will continue to cry - at the very least they could put up an "under construction" gif

Verizon is basically that one friend who thinks everyone loves them, when in reality everyone actually hates them and only keeps them around because they're rich af.

At this point, its a carrier race to the 940 for me. I will be out of contract when it hits, so whoever gets it I will jump to (except sprint).

I'm about ready to dump Verizon. They already treat our phones as if they don't matter. And as a former Android user, I will never go back. I've never been so happy as when I switched to Windows phone.

From what I can tell, they don't really treat Android updates any better.

I'm praying that MS isn't nerfing anything at Vz's request.

Their apps are MISERABLE and are NEVER updated... What a farce =_=

Well, this settles it. I'm switching to AT&T. I've endured Verizon's shenanigans with Windows Phone (& Mobile) for 5 years under the illusion that they had the best coverage. But lately I've heard nothing but good things of the competition, while being slapped in the face by my carrier. I'll pay off my Icon on the Edge contract and switch to a Lumia 830 on AT&T. Enough is enough!

It really is quite simple. No matter what Microsoft does, Verizon's leadership is having fun sticking it to them ? Why ? According to a conversation I had over a year ago with an "executive" of VZW, the CEO doesn't like MSFT. Does that fit ? Here are a few reasons to believe it: 1) With the release of the first Win 8 phones, Verizon ordered the Text Grouping feature turned off on the builds. They lied and blamed it on Microsoft until some copies of the build orders were released. It took over a year to get that finally turned on, though the same phone had it on from the start at AT&T. 2) VZW stores will do anything to not sell the phones. Visit them and find out. It's not rocket science. The reps have never been trained on them, they don't display them, and they try to talk people out of them. 3) I can assure you that an Icon, running Cyan, works just fine with the VZW apps. Guaranteed ! ( And this is NOT an assumption ) 4) MSFT has no power to dictate anything to VZW. There is no user base to speak of, so VZW can do what it wants. There will never be a user base with them because they won't sell the phones. They are an Android carrier and that is it. They can't dump Apple because the base is far too broad. 5) VZW simply doesn't care about their clients. As stated to me, politely, by a local store manager, we are free to go elsewhere. They have the coverage, they know it, and thus people will replace us very quickly should we decide to take our business elsewhere. 6) So, the bottom line is simple. The decision makers at VZW are quite intent on destroying the Win Phone. They will blame it on everyone else, but in reality, it's all them. Sorry, Daniel, but I've been dealing with VZW and Win Phones dating back to the release of Win Phone 7, and have some sad, but revealing, conversations with people in administration along the way. No way this ever ends good for MSFT. In truth, my Icon is the best phone I've ever owned, and I date back to the cellular days when you carried the device in a backpack with a corded handset ( yeah Panasonic )..

SO you're telling me Verizon wants the 3 apps everyone immediately deletes to work perfectly? SHOCKING.

I wonder if they share a similar excuse with the ATIV SE.

Ha, all this delay for their shitty proprietary apps that probably no one uses. Fuck Verizon. So glad I left them.

Oh thank God, because VZNavigator and My Verizon are apps I use ALL THE TIME...they're just SOOOOO useful.

Verizon is just pissed because users can actually uninstall their apps, making their crappy app user base look even worse. It only hurts them not to update peoples phones, because most WP users are still within their 2 year contract, and will just be unhappy.

I'll be leaving Verizon in the spring. I've had it with these idiots.

Verizon certainly takes quality serious if the phone is not an iPhone. I mean they allow Apple to do the quality control of their software updates yet Apple has done some blunders with their software releases especially in iOS 8.0.1 and they still allow Apple to handle updates at their liking. Microsoft should do a favor to Lumia Icon users and offer Cyan via the Nokia Software Recovery tool. Also, I think that Verizon customers ought to take note and see at either T-Mobile or at&t they have done a better job supporting Windows Phone.

And this is why you dont let carriers bundle bloatware with OS updates... MS separated their apps from OS for faster updates. Maybe they need to enforce that approach with carriers.

Best reason that i will replace my 920 with iphone

That's particularly ironic as almost everyone I know DELETES the verizon crapware as soon as they touch a VZ Winphone. That's one of the many allures of Windows Phone, being able to delete bloatware.

I have T-Mobile and I'm very happy with it, (also has great coverage in my area). I'm using a Lumia 925 right now, recently updated to 8.1 cyan by T-Mobile, so I took myself off the developer preview. I would recommend switching to T-Mobile, though the current lack of a high-end Windows Phone may be concerning. I do hear the 635 is good though.

Especially a Lumia who needs a non free navigator!

F$#k vzw just get the developers preview and never look back, I did and I'm loving it!!

I think MICROSOFT is going to have to do something to move this along. Why do I say that? The crappy thing about this is that as mad as I am at Verizon, this delay caused me to leave my Icon, and eventually Windows Phone; not Verizon. I know that doesn't make sense, but the fact is that I need Verizon coverage; its the only carrier that works where I go. But while I prefer it , i don't NEED Windows Phone, and there are several other phones out there that will do what I want them to do. Posted via the Windows Phone Central App for Android

I wonder if the "exclusive coverage" of Verizon might not be true any more. I used to say that all the time to everyone too, "They are the only carrier that covers where I go". It might just be "marketing". We should test it. Verizon is so bad at Windows Phone promotion and support.
The Verizon apps are not useful, just an excuse for them.

Yeah, not unless AT&T has gotten a lot better since May 2014. That's when I switched back to Verizon. ATT is fine in cities and along the interstate. But sucks out in rural south Georgia.

I have WP8.1 DP on my Icon, works flawlessly. Just uninstalled all the VZW garbage apps from my phone. Now the phone works even better. VZW can kiss my hiner.

I am very disappointed that once again Verizon is delaying the Cyan update. I live in a very rural area and sadly Verizon is the only carrier in the area that gets a good signal. Otherwise I would switch to AT&T or T-Mobile. Posted via Windows Phone Central App

Anymore it's hard to get too excited about VZW or Microsoft when it comes to phones. I don't know what happened in the past but there seems to be nothing but bad blood between them.

Freaking verizon. Thank god I get to drop those asshats after the end of this month. So sick of thier lackluster support and higher priced bills.

This is awesome. Somewhere in these comments someone mentioned setting the date to 2106 to remove their Backup App from settings. THANK YOU!

MICROSOFT needs to do like GOOGLE and APPLE and start making its own flagship with multiple antennas to run on at&t, vzw, sprint, and tmo.....unlocked with no bloatware. They could make the 1520 and Icon/930 that you could purchase directly thru them and receive updates directly from them without having to wait on the carriers to make us happy....Ahhh, how about the SURFACE phone finally coming and make it between the Icon and 1520 (5.5 inch beast)

"Verizon is demanding that their phone apps (VZ Navigator, My Verizon, Voicemail, etc.) work "perfectly" on the device before they will approve the Cyan firmware update" From the comments, I'm getting the sense they don't work "perfectly" now. Kind of a challenging requirement. https://www.youtube.com/watch?v=lXNu0VBVCUc

Not to worry, MS is solving its fragmentation conundrum by releasing 12 new low end devices in southeast Asia.

I bought the Icon the day it was released and love it. I had similar complaints about OS updates when I had Android phones with Verizon. I still do not understand why the phone OS is managed by the carrier. They do not even manufacture the phone. So why in the world would a carrier control OS updates. When you buy a laptop or desktop you receive OS updates from Microsoft not from your cable provider...

Wasn't Verizon the only carrier to support the DataSense feature with WP8? Hard to say what features or changes would be holding things up, but MS had baked that feature into the Verizon package, but that feature may be a contention piece between the two camps. Aside from that, I am in agreement with others that the VZ bloat is just aweful.

Naturally, I will assume that the HTC One M8 works really poorly with Verizon's apps while running 8.1 with Cyan.

Does anyone actually use or care about the crappy Verizon apps? This will be my last cycle on Verizon. Not falling for the "we have the flagship exclusively" crap again.

Verizon Apps: NFL Mobile two stars :( My Verizon Mobile two stars :( Verizon Accessories three stars :( VZ Navigator 2 1/2 stars :( Verizon Voicemail 1 1/2 stars :( Verizon Tones 2 stars :( These are ratings from all their customers useing all OS systems. And Verizon expects Mircrosoft to make there sorry apps to work better? Sad. I just need to see a lumia flagship show up with ATT and I'm gone. What BS. The icon is my first smartphone and I love it, before this smartphone I used US celluar they where fine.

Definitely time to consider alternatives. I'm out of contract so in theory, I could just take the Icon to another carrier and deal with 3G. Verizon can kiss my ass.

Actually, these phone apps are useless for me because I use lumia icon in China. I am really disappointed with verizon. I hope microsoft can provide a service in China that let me change it to lumia 930, even though paying extra money.

This is frustrating to me as a long-time Verizon customer. I don't use any of Verizon's apps. In fact, judging by the rating of them in the Store, I doubt anyone does. More than likely the developers at Verizon are not willing to make changes to the app to work with Cyan, leading to the malfunctions. Yet another reason for me to drop Verizon...

Payback for the Kin fiasco.

I love Verizon for coverage and being grandfathered into unlimited data. So I won't be switching any time soon. But I am furious at the amount of support they give Windows users. And Microsoft tried to pawn the M8 off as a high end flag ship but get real. It had already been out 8 months on Android. Verizon needs a 1525 (I can be hopeful).

I have been a loyal verizon user for forever!!!! This is how they treat me? I can absolutely confirm that in may of 2015 i will migrate my whole family away from Verizon. This is inexcusable. So Verizon is forcing Microsoft to spend millions fixing their lousy apps that noone uses. I even pulled up My verizon on my 928 and what did I see -- A stuttering childish app. I never use voicemail. I do use a voice mail service. But I never lsten to my voicemails. If it is important, people text me and I usually call them back in a few minutes. I also use Here maps for directions. Never use VZ navigator. Will someone remind Verizon they are in the business of providing a reliable network and not providing a smartphone experience. Verizon really taking quality seriously? Please. Verizon is simply covering up for the failures of their inhouse software team.

It's time to save up money and buy unlocked, carrier agnostic phones.

Well after a few decades with Verizon, I think it's time to give ATT a chance. Couple months and I won't renew. They had their chances (many). I have to suffer because of VZ Navigator? Verizon you are about to be fired from my vendor list. You have forgotten where the customer stands. Let me use a phrase you'll remember well. "You're fired. Can you hear me now?"

I've been watching the 8.1 roll-outs for AT&T, Verizon, and Tmo. Never thought VZW would hold out to integrate their own personal suite of apps Although I want to see Verizon users get their update, I don't think MS should 'cater' to THAT extent with VZW. It asks too much, I think. - Thank you T-Mobile. you may be late to the meeting at times.. but at least you deliver.

Would they have told Apple to come back when their iOS works "perfectly" worth their Verizon worthless-yet-costly apps?. Uh, no. Microsoft needs to step in and say "no" as well and let the chips fall where they may. One wonders if Microsoft can lean on anyone in the mobile market in that way, however.

My decision to fire up the old Galaxy Nexus this past weekend and install KitKat on it is looking better and better by the minute. The 928 is up on a shelf collecting dust. KitKat completely transformed the GNex from a pokey, throwable turd into a decently usable device with LTE network access. Actually, it's just as well that Verizon is fucking around with Windows Phone users. It has forced me to accept the fact that the phone...the OS...the entire WP package has been a compromise from day one. I'd love to say "Screw Verizon! I'm going to get a [insert other Lumia device name here] on [insert name of GSM-based competitor here]!" as many other disgruntled VZW subscribers have, but I'm a grandfathered-in unlimited data plan subscriber with two lines and a fat discount based on my company affiliation. If Windows Phone 8.1 could offer the same user experience afforded by Android 4.4 I would certainly be more willing to stick with it. But the fact is even with the new features and refinements of 8.1, there still are just too many compromises to deal with. I was really hoping I'd read in the days following the reactivation of my GNex that VZW had finally released Cyan, and then I could fire the Lumia back up, but instead we get this garbage. It's looking very much like my 928's next stop will be Craigslist, where perhaps I'll get enough money to buy a case for my next huge off-contract purchase mistake. Best of luck to those of you willing to stick it out with Windows Phone on Verizon...it's a losing battle.

This is a god damn travesty. I have two phones, my 928 and an HTC One m7. The HTC I use for lots of everyday crap but I love my 928 and take it on all social occasions or vacations. Now I've gotten more updates this year alone on the HTC than my 928 and I'll be getting a whole new OS in Lollipop. That is a damn shame, it shows that Microsoft needs to step up big time and push this platform forward even if they piss off a carrier or two when you gain market share all sins are forgiven.

*sigh* I have an unlocked Verizon Nokia 822I don't even use on their network... Man, what a pain.

So the delay is for the apps I delete immediately after first turning on the phone?????? Seriously?????

warning: Verizon fanboy here. but yes, I paid full retail for the Icon. I was originally an AT&T customer but switched to VZW 15 years ago under order from my boss because my phone wouldn't ring for important calls. I think I've had maybe a dropped call every year or two since then. insanely good coverage, even in rural areas I sometimes visit. I laughed my head off at the early fruit-phone users who whined about how bad AT&T was. The reason VZW is holding this up until their apps run (as reported by NOLAtechy) is because these are cheap revenue generators for the company. If you pay a few dollars a month for visual voicemail (which I don't), that is a very high margin product. Does verizon really want to lose all that revenue from existing Windows Phone customers who move to Cyan and can't use VV anymore? Do they want to deal with the support calls and complaints? No, they are not stupid. That is why they are holding it up, assuming that NOLAtechy is correct (and I am assuming that). There are probably some folks using VZ Navigator, too, though I suspect that is less of a pull. Last time I checked, publicly traded companies were under enormous pressure to be profitable. So, despite the haranguing VZW for "only caring about money", sorry to say but most firms tend to be coin-operated.

Sad thing is that it appears that Verizon has an exclusive on the 735 even after all of the BS with the Icon. My wife is using an Icon but sees my 920 running 8.1 and cyan - she is about ready to get an iPhone. I should probably get her set up with developers preview before that happens.

I've tried other carriers, but Verizon is really the only one that works great in my area (NE Nebraska, SE South Dakota). Guess I'm stuck with crappy Verizon until someone else picks up the slack here.
+Icon

Verizon must have seen their apps constantly 'resuming' and told Microsoft where to stick it.

:))) this is the most embarassing thing I've ever seen. Orange in Romania is also delaying updates but not in this despicable manner...

Well from the start it's MS's fault here!! Why, but why on earth are they going like this with the OS+firmware updates?? WHY are they going through carriers first?? Apple does NOT. Firmware and os updates SHOULD come directly to your phone NO MATTEr what carrier you have!! directly!! WTF is this bullsh*** with approvals?? MS wake up!!

awwww...saw it again...poor lumia 810...

The timing is perfect for me because I'm due to get a new phone in January. Thanks Verizon for helping make that decison an easy one. Bye Verizon...and ICON/WP. I've read NOTHING but articles and new apps stuff on here for months now for 8.1/Cyan...and I cannot use any of it because I was stupid enough to have bought into the ICON hype back in February. Verizon and the phrase "Windows exclusive Flagship" should never, ever be said in the same sentence again. Anybody who falls for a Verizon exclusive Windows phone again deserves the outcome.

Man I am glad I sold my Icon.

A provider who built shitty apps holds the vendor responsible for keeping these apps working when the firmware and/or OS is updated? WTF? How about Verizon update their apps to work with Cyan? This is just plain stupid and shows that Verizon has no clue.

Where do I begin? I have been using Windows Mobile / Windows Phone/ Microsoft Mobile since Windows Mobile 5. I have owned and used various iOS and Android Products, (Galaxy S4, S5, Note II, Note III, Galaxy Tab, iPad, iPhone.............) When I first purchased my ICON and signed up for the Visual Voicemail Trial, VVM would not work, Talked Verizon Techs, they tried to fix it to no help, I decided to Uninstall the app and Reiinstall and that fixed the issue. As far as I know Verizon is the largest carrier in the US. As many people have said, Verizon was given an exclusive flagship Windows Phone - Nokia Lumia 929 (ICON), I think we can all agree that its retired. That's another matter to discus. Instead of Verizon going back and updating their code for all their apps, They basically tell Microsoft: F*ck You, start from scratch with your code for Cyan. I recommended my parents get the Lumia 928, My Brother uses a Lumia 920 (AT&T). I've been running the Dev Preview for a while now. I'm using my Lumia ICON currently on PagePlus. My parents are still with Verizon (until their contract ends). I really hope Microsoft learns from this. Take another lesson from Apple. Microsoft should supply updates from Windows 10 Mobile and beyond. It's to late for Windows Phone 8.x.x.x.x.x.. Take a fresh start with Windows 10 for Mobile and supply the update.

Well people all the more reason to use the preview as I have no problems at all ! I don't use there navigator or voice mail (why pay when you can get better for free) so no concerns. I am on the latest build so I'm getting updates so who cares !

Sometimes I do feel glad we in India have only Country Variants...absolutely no carrier control over stuff like this!

The HTC One Windows Phone is running Cyan and 8.1.1 - VZ apps working on them fine (per my sister who has one.) Also, VZ apps running on my 928 w/ 8.1.1 Dev (of course without cyan) and they work as good as they did before (which wasn't very well.) Just a way for VZ to further delay and stall WP developement. ALso intresting that no other carrier has voiced concern-get VZ being VZ!

I've waited too long for Verizon's update, got sick of waiting and isntalled 8.1 DP on my 822. Works like a charm.


This is the last straw. WP 8.0 is ugly and useless, I've been waiting forever and still don't have the WP 8.1 Cyan update to my Lumia 822 while Lumias from other carriers are getting theirs. I'm ditching Verizon, screw these scumbags, their POS bloatware, and their ugly logo. I'm switching to Tmobile.

Maybe it's time a carrier told Microsoft to fix 8.1! I've got a Lumia 822, and the photo app won't display photos I have stored on the micro-SD card. Worked just fine with 8.0, and the files are still there. The Files app sees and displays them (albiet primitively). I reported this issue MONTHS ago and it's been ignored. Others are reporting the same problem, to no avail. 8.1 also broke my ability to transfer files via Bluetooth from my phone to my Windows 8.1 laptop. Again, lots of reports online of this being broken with no fix. What's the point of having a micro-SD card for storing your photo library when the Photos app won't display them? Doubtless there are many other bugs with 8.1 that have gone unfixed. Why not push Microsoft to do their job and deliver a bug free OS?

Maybe WP8.1 would properly with the correct firmware that was intended to be intalled along with it? Hmmmm? Lets think about that, shall we?

Hmmm. Thought about it, tested it with Denim, and it's still broken. Let's think about that, shall we?

I went into a Verizon store and asked about 8.1 for my 928. I was told that the delay was by Microsoft/Nokia, and not Verizon. They would bring it out as soon as possible. Can anyone give me their assessment comparing the 928 to other Lumina phones available from AT&T or T-Mobile? I'm out of contract and it is time to change.

Im done with Verizon. I moved only because I wanted the icon. Im going back to AT&T with my 920.

This is the reason why I can't get Cyan and Denim. Are you fucking kidding me? Verizon is a bunch of petty motherfuckers. Does anyone even use their apps? I know I either deleted them (Vz Navigator), don't use them (Backup assistant) or rarely use them at all (My Verizon). I am so glad I joined the Developer Program and got 8.1. I am done with Verizon. Everyone on windowscentral.com should sign a petition to have Microsoft bypass carriers altogether when releasing OS updates. I know that it won't force them to change but hopefully, they will at least seriously consider it.

VZ Navigator? Seiously? They can fix *that* completely by trashing it. No one in their right minds would use it.

Exactly what I did. Goodbye, Verizon. Hello, colorful phones of ATT. Lumia 1520 and an 830, coverage is great, monthly cost is lower and hopefully the update schedule that att has stuck with continues. And when you walk in the att store they have multiple locations of Windows phone and they support it. When you bring windows phone up in a Verizon store they immediately dismiss it, scoff and or talk you out of it.

The words 'update' and 'Verizon' never went together to begin with. So now that they're delaying over their shitty apps, ENTER SOFTCARD. Don't tell me Verizon will delay that too...

What a disaster. Now that AT&T has the HTC One I may consider jumping ship. Ever since I left they've been sending me all kinds of offers to pay part of the ETF anyway. The fact that I can't get an LTE signal most days in my own home just adds fuel to the fire. Hmm...

This is going to damage the already shaky relationship with Verizon and Microsoft. The larger a circus this becomes, the less likely we are to see any Windows 8.1/Phone 8.1 Verizon apps (not like they had any plans to develop one anyway).

The fact that the next version is nearing release and Verizon still hasn't released Cyan is utterly pathetic.

https://community.verizonwireless.com/thread/842155?start=40&tstart=0 If you check the link above you will find that the so called NolaTechy is shinning you on. This person has claimed insider information but if you read the threads at Verizons Community it was not in any reference to any apps. This person claimed it was because Verizon had the update since July 2014 and had refused to release it. In fact Joes Tweet at no time mentioned Verizon apps as the hold up. It stated quality issues. And just remember Verizon Wireless is CDMA not GSM so the hold up can be for CDMA issues. And what really burns me is this site actually said they verified this NolaTechy post and labeled it correct. I say to you the same as this other poster. What is your source? I bet I can call Microsoft today in Washington state and get a totally different answer. as could anyone else here. and just read what your NolaTechy states on the Verizon community forum and tell me you will take anything on their word alone.

Elector - you're so full of it. Verizon has had the Cyan update since July - proof of that are the carriers that had it tested and out to their customers with weeks of that date. Verizon have been dragging their heels -what burns you is the fact that you've been spouting your mouth off over at the Verizon forums and been shown time and again to be talking out of your proverbial (the frequency with which you change arguement whenever your stance is proved false just highlights your desperation). Your need to constantly argue without ANY evidence at all (unlike those who counter you) is bordering on the pathalogical. Give it up - you lost.

Ha ha great rant but no proof. Joined the forum 11 hours ago right anything you write is questionable. It makes no difference if Verizon had the update back in July 2014. What bears out my posts are bore out with Joes tweet. He stated they are working with Verizon on their quality issues. Which means that Microsoft has it. You and I don't know how long they had it back. Joes tweet does not say. So you don't know anything about it now do you? I and others stated all along that it could be it failed at Verizon and Verizon sent it back. Seems I and others were correct now doesn't it? Joes tweet prove myself and others were correct. Unlike your rant above I proved my statements. And when I posted that all the windows users complaining to the FCC or FTC or any other regulating agency will do no good, that was also proven 100% correct. So again PROVE any statements here or at Verizon were incorrect. Prove it. You can't but I enjoyed reading your whine. Thanks for playing

Your use of insults really undermines what you say (disproved as they may be) and validates those on places such as the Verizon forum who dismissed you as a troll. Everyone posting here had to create an account at some point in time - it is totally irrelevant and really highlights your clutching at straws. Unless you are trying to imply that all other carriers worldwide released the update with absolutely no testing (which is laughable), then the fact that the majority were able to release the update in only a few weeks (not months) proves Microsofts ability to make necessary changes swiftly (if any were needed). This alone shows that it's Verizon dragging their heels. Remember, whole CONTINENTS have tested, amended and approved this update - the only variable is Verizon. Add to that the admission from Verizon and Nokia that it's not an issue with the firmware (the only valid reason for sending back) which is causing the delay, but an issue with their apps. Again, this is Verizon, not Nokia/Microsoft. Saying that you don't know is not proof of anything. Though your statements about it being MS's fault have been shown repeatedly to be false - other carriers worldwide demonstrate that the update is sound. That it's not a fault of the update, but with Verizons shoddily-written apps demonstarte that the update is sound... Come back when you have something other than "I don't know" and claim that as proof...

Again you have no proof it was apps. Provide any official word from Microsoft or Verizon Wireless. Guess what you cannot. So who is the troll. And I have been on Verizon's forum for countless years. And I have been given kudos for my assistance. Can you say the same? No. You came on this web site to troll my posts. That is a fact. Look at how long I belonged to this site. Prove me wrong by shutting up with your unsubstantiated comments. Provide proof or move along little troll. Nothing you post carries any merit.

Funny that it took you two weeks to reply... I love the way when logic and reasoning is applied to the evidence (strangely a process you haven't managed to appy yet), you shift the goalposts of 'proof'. Interestingly, you've managed to provide no proof here or anywhere else (why would that be?). As stated: FACT - entire continents have approved this update, including networks that also use the same antiquated CDMA technology as Verizon. This disproves networking issues as the cause. Now to address your last, bizarre, post. "Again you have no proof it was apps." Since all other sources of delay have been disproven, apps remain as the last reason (apart from just spite from Verizon) "Provide any official word from Microsoft or Verizon Wireless. Guess what you cannot. So who is the troll." Your post just gets more bizarre - to use your own reasoning, you, by fact that you have not provided ANY proof, are yourself a troll. Good thing that I did provide supporting evidence ;-) "And I have been on Verizon's forum for countless years. And I have been given kudos for my assistance." Irrelevant and proof of nothing, especially since that would have come from the Android dicussions that you frequent rather than the Windows side.... "Can you say the same? No." Of course not - you have to be a customer of Verizon to contribute to their forums.... "You came on this web site to troll my posts. That is a fact." You have proof of this? No? Looks like again you've placed yourself in the catefory of troll using your own criteria... " Look at how long I belonged to this site." Wow, yet again meaningless dribble that has nothing to do with anything. "Prove me wrong by shutting up with your unsubstantiated comments." You may want to take your own advice there... I, however, have substatiated with evidence from deployment around the world, you on the other hand.... nada. "Provide proof or move along little troll." Proof provided - that you go out of your way to ignore it is your failing. I also think we've established who is trolling - especially after you condemned yourself with your own definition... "Nothing you post carries any merit." I'll let educated people to be the judge of that rather than a self-classified troll...

I responded late because I don't live on this site. In response it was your name calling and use of "troll" to my posting. I don't care if the whole world received the Cyan update. And European countries are mainly GSM so you don't know of what you post. The simple facts (this is where your knowledge is very lacking) are Microsoft and Verizon never mentioned any situation with APPS instead of looking like a fool, produce any OFFICIAL word from either company that states " The update was rejected due to apps on Verizon Wireless" Let's not post your normal replies that have proven nothing. Post the official reason given by either of these companies. You won't find one. But search all you like. It matters not if every cellular provider in the world approved the update. What matters is Verizon Wireless did not. AND YOU AND I DONT KNOW THE REASONS. That is a fact. And until either Microsoft or Verizon Wireless officially state why it was rejected and sent back to be redeveloped its just assumption and speculation on your part and others that "think" its apps. But you don't really know. Please don't write a reply unless you can prove your theory via official word from either company. Otherwise you are as I said just trolling my posts.

"it was your name calling and use of "troll" to my posting" You may like to re-read - I called you no such thing, just reflected on what others had said. Looks like honesty isn't one of your strong points... You, yourself, defined what a troll is - and included yourself within the definition. You, not me... I await your apologies. "And European countries are mainly GSM so you don't know of what you post" Noone but you has referenced Europe. There are CDMA networks left in the world who have pushed out Cyan, this is definitive proof that CDMA and certification from Qualcomm has nothign to do with the delay. You, for whatever bizarre reason, set your own criteria for proof in a childish effort to make it impossible to provide to your 'standard' and then claim victory. Childish. I provided proof/evidence (and yet we see none from you to back up your accusations), take it or leave it, but those with the ability to think logically without a predetermined position will come to similar conclusions. Now, some other things... "you will find that the so called NolaTechy is shinning you on". Strange, no proof - bit of a hypocrite are we? "And just remember Verizon Wireless is CDMA not GSM so the hold up can be for CDMA issues". Again, no proof - yet I have been able to prove otherwise as certification has been issued for other CDMA networks to distribute the update. Cridibility from you lost. "and just read what your NolaTechy states on the Verizon community forum and tell me you will take anything on their word alone". The same applies to you, surely. Over there you've done little but set out to incite arguements yet provide nothing yourself. Time to grow up and stop trolling (your definition) until YOU have proof that matches your expectations... Come one, you set the standard, so meet it yourself - your credibility is dripping away without it....

Please go back and read my post yet again. Makes no difference what CDMA carriers updated to cyan. Verizon wireless did not. You keep skirting over "Prove it had anything to do with Verizon apps" Produce any official press release from either Microsoft or Verizon Wireless that proves that statement. As I said search the net over and you will not find that official statement. What I incite was due to owners not using their brains. I have stated from the start the FCC, FTC, or any agency can compel Verizon to even update any device. I still see no valid rebuttals. In fact in some posts my analogy of the situation has been proven correct. I took your first posting as an attack. Go back and read it. That is normally what a troll poster does. So no apology for not being courteous.

"Makes no difference what CDMA carriers updated to cyan. Verizon wireless did not." It conclusively proves you wrong when you claim CDMA certification as a reason for the delay. CDMA certification comes from Qualcomm independent of Verizon. This proves Cyan is Qualcomm CDMA certified. See what happens when you use thinking and logic rather than throwing insults? "You keep skirting over "Prove it had anything to do with Verizon apps"" You missed reading the article above, then, eh? WindowsCentral was able to independently verify the information (strangely something you, yourself, claimed was needed for acknowledegment of its veractiy in the Verizon forums). Now your confirmation of veracity requirement has been met you're back, childishly, moving the goalposts. As I said, what other carriers have done globally proves that, basically, there is NO technical/network reason for Verizon to delay. That you choose to move goalposts and not accept thought, reason and logic, is your issue - but the proof is there. Once you prove all the false claims as such you are left with very few alternatives and apps (verified to your ORIGINAL requirement) about all that is left. Note: You've not proven ONE thing. Many of your theories have been PROVEN false (see above). Are you ever going to move out of the realms of hypocrisy and prove ANYTHING to the same level you demand? Note: At no point did I refer to the FCC, FTC or any other acronym you dream up. Bit of attempted misdirection there.... Your taking things as an attack is your own paranoia to deal with.

What's really sad in all of this? Verizon had a wonderful Windows phone. I have the Lumia Icon and I love it. i was told when I signed for two more years and got it that update was forthcoming. Granted the reps on the phone really don't know what is gong on behind the scenes as far as updates, but I'm disappointed that they touted this phone, which i absolutely love and then screwed God knows how many Verizon customers over, not to mention those who own the 822 and 928. While the iPhone is stale Apple does their own updates and I have no doubt they would have told Verizon to get screwed had they said anything about their apps not running on an iPhone. I'm going to keep my Icon and use it. Yes I hate not having the 8.1 update, Cortana and the soon to be released Denim update, but my phone is a converstation starter, takes amazing photos and is overall just a beautiful phone. So shame on Verizon and their BS!

Remember this little gem: http://en.wikipedia.org/wiki/Microsoft_Kin I doubt that VzW has any desire to help MSFT

Wow, thrown under the bus for bloatware. Amazing.

I'm tired of 2 things here. Verizon and Verizon's troll fanboy Electr. It's clear for anyone following the Cyan update from the initial release that verizon has dropped the ball and then deflated it. Unforatuantely I jumped on the Icon bandwagon and have been a fan of verizon and MS for quite some time. Now not so much Verizon, but I'm stuck in a contract. My options are try a different phone on verizon network or wait it out. I'm still up in the air, hoping MS can patch verizons crappy apps that no one uses and they push out the update faster than they had to "test" it. Not holding my breath though.

...and, does anyone believe either Microsoft or Verizon will be spending any real development effort on this? Considering the amount of time that has already gone by with nothing but backward motion, this customer doesn't think so. I sure wish T-Mobile, AT&T or some other carrier had coverage in my area...

...and does anyone believe Microsoft or Verizon will be spending any real development effort on this? After so much time with nothing but backward motion, this customer doesn't think so. I sure wish AT&T, T-Mobile or some other carrier had coverage in my area...

http://www.zdnet.com/article/how-verizon-convinced-me-to-give-up-my-wind... [Excerpt] Asked for comment six weeks later, Belfiore says only: "Still working on it... no new info to provide."

Hi, this morning I received two update and now I'm on Denim ! I have a 928 Verizon and I'm in Canada !
Windows Central Newsletter
Get the best of Windows Central in in your inbox, every day!
Thank you for signing up to Windows Central. You will receive a verification email shortly.
There was a problem. Please refresh the page and try again.