Verizon on Lumia Windows Phones 'We have temporarily sold out online'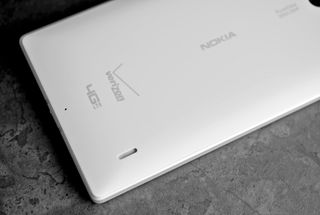 Last night at CES, we managed to chat up some people with Microsoft, specifically about the Verizon incident and Lumia phones. Starting yesterday, Verizon apparently pulled listings for their Lumia phones on the Verizon Wireless site. Granted, those phones – the Lumia 822 and Lumia 928 – are both aging Windows Phones to begin with, still, it did not look good for Microsoft.
However, Verizon is now saying that the reason those phones are not listed online is due to them being out of stock. Certainly the production of those devices is probably at an all-time low, and stock would be a little bit more difficult to procure versus a newer Lumia 830. The phones though are reportedly still available in physical stores, although local stock and availability will likely vary.
Accepting Verizon's answer on the matter (and they are adamant this is accurate), it is still a rather odd tactic. It seems common practice online that when stock is no longer available for a device that a 'temporarily unavailable' warning is placed on the ordering page. This both informs the customer that they cannot order it, but it should be back at some time in the future. Likewise, it would still allow customers to use the valuable 'local lookup' to see if a person's local Verizon store has the phone available for direct pickup.
Regardless, we'll leave Verizon's marketing practices to them and just accept their 'out of stock' reasoning for now. There is no word on when the Lumia 822 or Lumia 928 will be back in stock though we will keep an eye out for when that happens.
The HTC One (M8) for Windows and ATIV SE by Samsung are still both available online. Both are excellent phones in their own right, featuring some high-end features.
In terms of the Lumia 735, which has never been announced by Verizon, its future is still uncertain at this point. The US carrier was rumored to get the phone late last year but was pushed back for unknown reasons.
Windows Central Newsletter
Get the best of Windows Central in in your inbox, every day!
Daniel Rubino is the Editor-in-chief of Windows Central, head reviewer, podcast co-host, and analyst. He has been covering Microsoft since 2007 when this site was called WMExperts (and later Windows Phone Central). His interests include Windows, laptops, next-gen computing, and for some reason, watches. Before all this tech stuff, he worked on a Ph.D. in linguistics, watched people sleep (for medical purposes!), and ran the projectors at movie theaters because it was fun.
Hey if Lumia 830 gets a Verizon version I will forgive them for their wrongdoings.

Why should we Icon users settle for a cheaper model phone? Why would I want to lose the"Hey Cortana" feature? Just give me my Denim and I'll be happy!

Totally agree. We need to end this carrier exclusivity crap

Grab ye pitchforks and torches and off to Redmond we go.

Something tells me this could be due to the bitterness between Verizon and Microsoft after the Kin fiasco. Nokia being Nokia earlier, didn't matter that much, but things are different now that Nokia is Microsoft. Hope that is not the case.

Dude the John was so long ago you can't use it as an excuse. Verizon is just full of you know what!

Kin Also. Please everyone keep the harsh opinions down when publicly discussing. Daniel Rubino posted a day ago about how users here with pent up frustration have been lashing out about goings on in the industry, he was talking about VLC in particular but that not important. Verizon isn't full of "you know what". They have their reasons, we don't know what they are. Express discontent but blanket statements like that are lame and uncalled for. I work for the carrier. I support Windows Phone. Maybe they want more users to stop bombarding them with "where the f*** is my cyan update you ##*$$**# piece of #$$%#&#!!!" Maybe they need people that use the platform to write in cordially and respectfully and/or professionally to consider them as a viable user base. We are obviously loyal. Possibly moreso than Android or iOS, but what good is that if we are nastier than them when we want something? Choose your public words carefully. Anonymity only goes so far as your username. This isn't directed at you specifically, but to anyone that happens by. Let's be the class act of the industry. Starting now.

Why should we care about how Verizon feels about our comments when they can't even respect us enough to provide us with answers? We have been extremely patient waiting for this update with absolutely NOTHING from Verizon as to why the holdup. Talk about being DISRESPECTFUL!

You might be the really nice rep who helped me order my Icon last year. That was a very positive experience, and left me with high hopes, including hopes for the coming updates. Since then the lack of updates has been frustrating, but the lack of meaningful communication from Verizon has been even more frustrating. I hope for all our sakes that that situation improves.

Been with Verizon for at least 15 years, we have six phones on the service. We own a 928 and a Icon/930. I also had the HTC Windows phone before that. Regardless, I've long felt that Verizon has been anti-Windows Phone for years and due to how they stopped carrying both the Icon (a newer phone) and the 928 we've decided to switch services for the first time in as I said over 15 years. I like their coverage and good connections, I can't stand their business practices and bullshit when it comes to controlling access to the smart phone of our choice. Add to that, the games they are playing with Common Carrier bull that I've been reading. They want their cake, the frosting and the table the damn cake is on and they don't want to share. Tired of this company. Actually sick of all the carriers and their stranglehold on the industries that they work within. I'm just more disgusted with Verizon then the others at this time.

The whole situation is just crazy. No one could blame them for retiring these old phones. But why the hell did they retire the Icon?? Why not keep it and get rid of the old models? Is Verizon incompetent or is there some twisted logic that accounts for this?

@poddie:
Twisted? Yeah, probably.
Logic? Not so much.

Verizon sucks and their excuses are lame.

Nice excuse. That being said, those devices are super old, so them still even being sold are astonishing. The fact that MS seems to be dragging their feet producing a new high end windows phone, maybe verizon is waiting on another exclusive like the icon.

I doubt that Verizon gets another exclusive, considering what a terrible job they did with the Icon. When my sister got hers, the employees barely knew anything, and they EoLed within 10 months of release.

Yeah, but in this case, Verizon is the customer here, not you or your sister. If Verizon pays Microsoft for an exclusive, they'll get an exclusive, whether anyone here agrees or not. Exclusives suck, but that's just how it works.

Omg, someone who understands business. It's like a hospital, who are your customers? The physicians are. Without physicians, it doesn't matter how many patients you got cause you can't do anything with them. Need a medical license.

I hope they got rid of the Icon only because they'll bring it back up fully updated.

I still don't get why they are not selling the Icon. Wonder if it has anything to do with the Denim update delay for it.

Wtf man, that there is some serious hopeful thinking.

That's just their typical easy answer card. They've always displayed a unavailable online and allowed for store lookup. The only time they remove it from the store is due to them ending their shelf life and no longer selling the phone, or their is a known issue and they don't want users to get a broken device.

That's correct. If the unit would be out of stock, the page would be still listed

It's probably out of stock with no plans of restocking them. I'm guessing that they have new phones on the way soon. (on a side note, Verizon=scum)

My icon still runs like a champ, so this is all Verizon's doing!

Usually a sign new phones are on the horizon. This is what happened last major upgrade. And were long overdue for a major upgrade. Just hopes

Do we think this has anything to do with the dwindling user numbers?
I honestly think ms are sleep walking with wp while simultaneously providing superior versions of their own apps to competitors..i don't get what their plan is

Their plan is to add users to their eco system on the most popular platforms.

In short they are after the $$$ like any other company, unfortunately for us windows phone users lol...

Yep, but WP anchors the "1 windows" visions and keeps them in the mobile marketplace, albeit with a small presence.

Surely the 822 and 928 will be phased out? I can't see them coming back in stock. The 820 and 925 haven't been sold online in Europe on a big carrier for a while now.

I agree with the 822 part as it doesn't fit their global phone(quadband hspa) campaign so like the 810 it shouldn't have much of a future

So... what did the people at Microsoft have to say regarding Verizon?

Yea., I want to know what Microsoft had to say, as well. We know Verizon's statement is bullshit.

I feel like Daniel is holding out. Hopefully for some larger post SOON?

If they are sold out then y didn't they list them as "sold out, temporarily out of stock" instead of taking them out entirely #Dumb@$$3$

Because by doing that they would be making WP look like its popular. And we all know they want to sell more androids. Bastards they are.

I went into a Verizon store to look at the Windows Phones. The lady said they were in back, none on display. Then began to tell me that most people don't like them because WP is to hard to use. I told her I had a 928 that I thought was great. She then said oh, the Icon has a real good camera. Verizon doesn't even display them.

That reaction is not isolated to Verizion....


Same experience last year... 3 different stores and even phone support... Each tried to turn us away from WP... Besides the fact fact that even if they happen to be on display.. They're in the back corners... Anyway, if WP is to succeed on vzw Ms needs to win over the sales reps...

Translation: "Hard to use" = "cant send dick and titty pictures on snapchat"

Hahaha, riiiiiiiiiiiiiiiiiiight.

of course it's sold out, there was never enough stock there to begin with

They haven't sold the 822 new for a long time now.

Is that what they do when iPhones sell out? The lulz.

Bring the icon to att/tmo leave Verizon alone

Did verzon pay for the Icon to be exclusive only for them to drop it? I don't understand why you would fork up money to sell a phone exclusively than drop it less than a year later.

I doubt Verizon paid anything for exclusivity. More than likely, Verizon told Microsoft/Nokia that due to low sales on WP that they would only carry a phone that was unique to avoid competition with the other carriers.

I doubt it. People are hardly lining up to buy Windows Phones.

It's more like: "make it a Verizon exlusive, or we won't carry it at all"

Was there a good reason to drop the Icon? I think not. Look for the Verizon Checkmark only on iPhone & Android in the future. Sad day for WP users.

Why putts around with Verizon!!!!? Stick with att to build your reputation and user base!!! Then expand and make Verizon want you. Just a fck up strategy by MS. The icon could of sold very well on ATT and still be alive today!

Verizon is the largest carrier in the U.S. Windows Phone cannot gain traction without it.

Lumia hasn't gained anything with them but drama and a dead icon. So no! Stick with att. Let the other clowns go to Verizon if they prefer.

Took a long time for the iPhone to reach verizon.....

It's popularity was unavoidable. Carriers gave Apple anything to carry the iPhone. MS needs this type of popularity first before making big steps. That is why Lumias should stay with att until it makes a big foothold.

If Verizon used GSM it would be a non-issue. MS has one other alternative and that would be to bundle CDMA radios with US releases going forward otherwise I don't see how else they can approach the arrogant elephant, without caving into their demands.

I don't think radio bands is the issue. Tmo pretty popular today and they are GSM carrier, yet no high end Lumias.

Cant do that. Verizon would have to give Microsoft their CMDA radio key. Not going to happen.

Tell that to the original iPhone (and quite a few generations after that).

Still using my 928, and it is an aged device. No quibbles with it disappearing from the site. But the Icon being absent is a genuine WTF situation.

Lol.... Just be real and say you don't want to carry Windows Phones anymore. Geez!!!!

It's because they simply don't want to restock a flagship Lumia. They'd rather sell iPhones, period. And the Lumia Icon competes with the HTC One for Windows. Sales of the One probably increased when they discontinued the Icon. Maybe they'll start getting midrange devices like the 730/735 and 1330 that don't directly compete in the same price range as the iPhone 6/6+

I'm sure the Icon is just sold out as well! :p

LOL. Why do they treat this differently than any of the other low selling phones? It's as if the entire industry is against Microsoft. Most developers, carriers and some manufacturers. It's crazy.

Verizon has terrible communication skills. I'm not giving up on WP but I'm about to give up on Verizon.

They might be gearing up for the 735. I dont see Verizon listing/selling multiple Lumia models at once since there are two other WP devices in the M8 and Ativ. Realistically, I doubt Verizon wants to carry more than 3 WP models at once, strictly from a business point of view. ( Based on WP sales numbers. I know, i know, I dont agree with it either, but business is business)

All of a sudden we're supposed to believe anything Verizon has to say? Not buying it at all.

Connected, due probably to dirt cheap prices and a VERY heavy advertising campaign, the Lumia 735 in the UK has had stocking problems. No physical O2 store I've tried have any. However, as it's a new and popular phone, they have been replenishing pretty quick. I've bought one online and have been told I'll have it within 3 weeks (probably sooner). However, this tactic of totally removing it seems odd. Might I suggest it's because they cannot make any kind of guarantee like O2UK have made to me. Older phone means they probably have no real idea when these phones might reappear.

Yea I don't agree with taken phones off your site that your still selling in some stores. On another note I can't see myself going to another carrier at this point everything that T-mobile Sprint and Verizon does with Windows Phone makes it clear to me that At&t is the only carrier that I'll be happy with.

I hate exclusives, why is Apple the only one exempt from this shit called exclusivity?!

They aren't. That's why I have to buy the updated OSX or whatever just to update my ITunes.

Awwww iTunes is from from Apple.com so you got that wrong, and I'm talking phone...iPhone is on all carries and there is no exclusive.

It wasn't always that way. How quickly people forget...

Verizon just doesn't like the Windows Phone.

Well, Verizon is a business, first and foremost. I doubt any of this is personal. But, why stock or restock a device that's not selling? Carriers will only hold stock for so long, then they ship the remaining devices back to the OEM to recoup some of their money. Not defending them here, their response is BS. But, again, it's a business. They're not going to go out of their way to sell something out of the goodness of their hearts.

I can understand removing the phones if they were sold out with no plans to resell, either because they are no longer made or they just don't want to sell. But using the excuse they are "temporarily sold out" and removing the listing is BS. Here's a "temporarily sold out" item on VZW with appropriate notification. https://www.windowscentral.com/e?link=https2F2F...

I would change my accent from a red since I don't think Verizon deserves my luck, (I did the same for Cyan's rollout) but red is my favorite color. :c

Grim start of the year as all the wp news are bad news

Absolutely. All this news is making me seriously consider a Nexus 6, but I really don't want to. We'll see what W(M) 10 has in store January 21st.

Anyway this is what they want you do, go away from wp since it cost them Money to support a 3rd mobile platform

Love how the icon is the picture shown and yet not mentioned once in the article.

That's Because they know it will piss you off more.

Precisely why I switched to att. Loving the 1520. Verizon is not a friend of the WP crowd.

Someone should D'Dos Verizon Wireless. Not Fios, I use that.

And, what, exactly, would that change?

Reasons, why the L930/icon should of been released through at&t and not verizon. Now I have to deal with a L830 until a real flagship high end Lumia is released...

You don't have to deal with anything. You choose to deal with what you're willing to deal with. Otherwise you'd do something else.

I'm sorry... what's the choice? How does he get a snapdragon 800 series Lumia phone with frequencies supported by a US carrier? As far as I know, only option now is getting a 1520 (until stock runs out because AT&T has discontinued it too). There are no more flagship Lumia phones on US carriers, and no plans to have one until W10 comes out in nine months or whatever. The situation is untenable, and Microsoft doesn't seem to give a shit.

Who says he has to get a "Snapdragon 800 series Lumia?" Or that he, or anyone, needs a "Snapdragon 800 series Lumia?" Where was the need to replace his or your, prior phone? I'm using a Lumia 920 and will continue too. Why? Because it's capably, not defective and because I understand replacing just for the sake of satisfying a shadow desire is wasteful. You really should analyze the difference between needs and wants.

Whoa, easy there Tex. You seem to be inventing things in your head here... nobody ever said "need". He clearly wants a high end flagship. He's saying the 830 is not what he wants. Ergo, he wants a SnapDragon 8xxx series phone (just as I do). We don't all have the same wants or needs... you may want to try to understand that everyone is not identical to you. If you just want to run non-demanding apps and are content with the loading times that's fine... but why should the rest of us be limited to your very limited definition of what people need? Why should the rest of us who may very well find it worthwhile to purchase something faster not have the option? Not everyone has the same time/money worth ratio either If I make $160 an hour, extra saved seconds and minutes make a big different in income, and are very worthwhile. Do you really think MS can make a dent in the smartphone market by telling people "you don't NEED that, you only want it. So here, we are only going to provide you with what you truly NEED." Pretty silly theories you have there. Frankly, people will simply go to another Vendor who has what they WANT. As they well should.

Honestly poddie I should have never replied to you because you clearly don't get the point I was trying to make. Ejay said he has "to deal with a Lumia 830." I found that statement incredibly stupid. He doesn't have too, he chose too. If it's not what's wanted, then why buy it? Am I not correct in calling that wasteful? I never once said others need to think the way I do. And I don't appreciate you insinuating that I do. Your misguided projection is frustrating. The only theorist here is you. You came up with all that Microsoft bs, not me.

The point HE's trying to make, though, is that the best Lumia option at this point IS the 830. If his phone breaks or he (God forbid) just wants a new phone for whatever reason, he has zero choice to get anything faster than what he had. That's simply incredible. I don't mean to get testy, but your whole "You really should analyze the difference between needs and wants" line just smacks of intolerance, assumptions, and an attitude of superiority. Like I said, we have no idea why he needed a new phone, and it simply shouldn't matter, even if he did only "want" one. MS should be providing a good range of devices to choose from, and they have fallen down on that completly.

Technically the corporate locations has pulled down the displays. No more Lumias. What ever a store has thats it.

Microsoft, we need all flagship or other phones released on all carriers. Apples original strategy of using ATT at its original launch only worked because they were something new and fresh. Playing catchup in a game of population doesn't work using peek a boo.

I get so used to American speaking ill of Verizon and praising at&t or T-Mobile.

Yep. Its like that everywhere online. We want/need to clean up our carriers.

Well, we know there's one thing they never run out of.....

So annoying and so disappointing. What does Microsoft have up their sleeves?

It would appear to me it'd be cheaper and faster to add an "OUT OF STOCK" tag to the phone on their website than to remove it from the site all together. I'm thinking this is more of, "Let's remove Windows phone and see who it pisses off"

Doubt it. Microsoft is definately aware of this. They'll be debuting soon Windows 10 Phone so perhaps it has something to do with that?

Verizon is well known for their poor support of windows phone. I doubt they will have any new windows 10 phone very soon after it launches.

And you remove the lumia icon?...

Why doesn't MS just make 4 or more Lumias, 1 for each carrier, all released at the same time to each respective carrier. At the end of the exclusivity period, just release the remaining phones to all the carriers. Everyone wins

You can bet your bottom dollar that at least one company won't accept the phone you make, even if you cave in to all their demands.

I not for your idea at all! Just create an U.S. version of the 930 international version that has all the U.S. carriers radios in one model. That way; if you wanted to switch carriers; you can do so and use the same phone! Plus, when you re-sell you phone; it will have broader audience and bring higher resale too!

Verizon doesn't want them. They are bespoke phones to begin with. It's not like some other carriers snatched them up.

"Certainly the production of those devices is probably at an all-time low" NOPE, production is OVER. No company in their right mind would have a factory still making 822's and 928's. Component suppliers have moved on, production resources have moved on. The phones are done. The only way you will see them back online at verizon is if they round up dead stock from warehouses and stores to sell online.

And the ICON is gone too, isn't it? What is everyone ignoring that?

ICON gone missing is old news.

MS is ignoring that.......

1520 sure would be nice on Verizon???????? I'll just continue swearing at my icon with pitiful Wi-Fi

From my experience with Verizon they don't usually say anything until the day of release. I find this no different from them. Their communication sucks as far as announcements. Oh well.

I'm sorry kick out nadella ASAP if results are theese ones I can't understand why the board is keep on with this ceo that is making only troubles and damages I tought in a modern land like USA a company should "resign at will" It's a SCANDAL that a big corporation like MS is neither able to sell his products into his homeland I'm disgusted

Nadella inherited Windows Phone.

Verizon is garbage, I don't believe anything they print or say. All they want it's your money; once they get it, updates don't matter on windows phone. If I can get updates on the Blu HD win phone then surely a well known company like Verizon should be able to match them or beat them getting updated. They don't want WP's image to improve...just look at how quickly they cancelled the Lumia Icon.....enough said!

So I don't know if this offers any insights into what's really happening: I submitted my under-warranty Icon for repair, which they returned and unfortunatley they didn't repair it and a new probem emerged. I sent it in again and they only managed to fix one of the issues and sent it back. Furstrated, I called them up and demanded a replacement unit instead of going through the cycle again. They've agreed to do so with little argument (pretty cool actually) however, they don't have any replacement units to send me at this time. They've told me they will stay in contact and will remedy the situatiuon ASAP but they don't have any white or black units to replace mine with. This may be why they've pulled it from the online stores and only selling what's in stock at the retail? Just speculating .......

Hey i have an idea with all the money Microsoft had ...is it possible it could just purchase a controlling stake in one of the wireless companies?? Hell even a hostile take over ?? You should know where I'm going with this by now

They'd get dinged by Europe again even though it doesn't affect Europe as it would be seen as anti competitive as what's to stop them thinking they could try that in Europe as well?

Verizon: "we suck...". Cliff notes.

I'd say come out with 3-4 great Lumia phones available on each carrier.

Regardless sold or not, they are still obligated to keep the firmware and OS updates roll out on a timely manner. No excuses.

It could be a surge in sales due to the Denim update being made available for both those phones. I know I swapped out my Icon for my old 928 when the update came out. But when the Denim update comes out for the Icon, I'll switch back...unless I don't go get a Galaxy S5 before that.

I always waited for 930 att never came

They sold all 10 of they had in stock.

They don't even make great phones. My 928 screen is now a mess, I can't see anything under bright lights. I can't even remember an incident where it fell or break since Im very careful with this. It's the most expensive thing I bought but got almost useless as sheeeet after 6 months

By now, it is well established that Verizon lies. They're not selling it anymore but they just don't want to piss off the WP contingent, which is a small but vocal group.It's just a PR game.

What the hell is going to be the next "flagship"!?!?

http://winsupersite.com/windows-phone/microsoft-announces-gold-versions-lumia-830-and-lumia-930 Microsoft is launching a special edition model "bling" 930 and 830 for worlwide distribution other then the U.S beginning in late January 2015!

Its.possible they don't want to stock more than 3 WP devices. Lumia 735 = low, Samsung ativ se = mid, HTC one m8 = high

The sales person didn't know how to activate my Icon. Poor training on Verizon's part.
Windows Central Newsletter
Thank you for signing up to Windows Central. You will receive a verification email shortly.
There was a problem. Please refresh the page and try again.