Verizon pushes FCC to reconsider restrictions on upcoming spectrum auction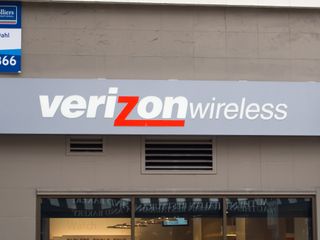 Verizon isn't taking too kindly to proposed regulations on an upcoming spectrum auction, and is hoping the FCC will change its ways before the sale opens next year. The auction, which will have extremely valuable 600MHz spectrum up for grabs in mid-2015, is expected to have restrictions imposed on it to limit big players like Verizon and AT&T from taking it all for themselves.
The FCC is proposing that the auction have rules that will limit any one company from picking up more than a third of the spectrum available in any given market. The goal is to open up the doors for smaller players like T-Mobile, Sprint and regional carriers to pick up the much-needed low-band spectrum, which is usually unobtainable because of the high bids larger carriers can put in.
Verizon has spoke to members of the FCC this week to express its displeasure with the potential rules, saying that it's putting unfair restrictions on larger carriers, even though the likes of Sprint and T-Mobile have the means to place large bids for spectrum:
Verizon claims that Sprint and T-Mobile, owned by SoftBank and Deutsche Telekom, respectively, could easily pay what Verizon and AT&T have for these airwaves. Though the FCC's goal is to distribute some of the low-band spectrum to smaller carriers, it also has to consider the fact that it needs to raise at least $7 billion in the auction to pay the broadcast companies that are giving up the spectrum. An auction without Verizon or AT&T may drastically limit the amount of money raised by the auction, even though it is putting up 30MHz of spectrum for grabs.
Source: Reuters
Get the Windows Central Newsletter
All the latest news, reviews, and guides for Windows and Xbox diehards.