Verizon says the company is 'committed to an open Internet'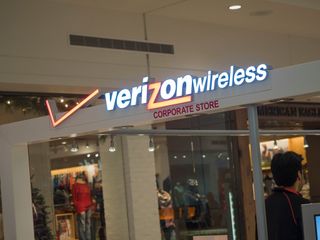 Verizon has announced that while it is challenging the FCC's Open Internet Order, the company is committed to an open Internet, stating that not only is it right for consumers but also vital for the business to remain successful. The network has provided example policies in which it stands by, regardless as to what the outcome is for the approaching appeals case against the FCC's decision to reclassify broadband services as Title II or common carrier services.
So, just what policies would Verizon be in supporting in its case to fight for net neutrality? The company would vouch in favor of no blocking of lawful content, no throttling of traffic, no paid prioritization, and finally general conduct standards. Verizon also urges Congress to provide the FCC with improved and updated tools to better tackle the advancement of the Internet and deploy up-to-date rules.
Interestingly, Verizon believes that fighting against net neutrality in the name of net neutrality is the way to go.
Press Release
Net Neutrality: a path forward
NEW YORK, March 21, 2016 /PRNewswire/ -- Today, Craig Silliman, Verizon's executive vice president, public policy and general counsel, posted the following position statement on the current challenge to the FCC's Open Internet Order. The full post is below and can be found here https://www.windowscentral.com/e?link=https%3A%2F%2Fwww.anrdoezrs.net%2Flinks%2F100048247%2Ftype%2Fdlg%2Fsid%2FUUwpUdUnU38736%2Fhttps%3A%2F%2Fwww.verizon.com%2Fabout%2Fnews%2Fnet-neutrality-path-forward&token=Knou2arx
Verizon is committed to an open Internet. It's what's right for consumers and is vital to our business.
Why? We have invested billions in businesses that depend on the ability to reach customers over the networks and platforms of others. We invested in digital ad technology through our $4.4 billion purchase of AOL and own content through properties like the Huffington Post, MapQuest, and TechCrunch. We have an expanding presence in the digital media and entertainment space; Verizon Digital Media Services helps content companies deliver their services in digital form to any screen or device, anywhere in the world.
These investments would be at risk without an open Internet. Now more than ever, we see protecting an open Internet as a business imperative that is inextricably tied to our future success.
In addition, we are a network company. The foundation of Verizon's success has been network excellence, and we invest $17 billion every year so that consumers can continue to consume more of the content they want.
In crafting a policy framework, we therefore think it is important that policymakers both catalyze innovation in over-the-top services and encourage investment in networks that serve as their platform.
So what should that policy framework look like? These questions will come up again soon when the D.C. Circuit court of appeals rules in the challenge to the FCC's decision to reclassify broadband services as Title II or common carrier services. We don't know how the court will rule. The court could reverse the FCC completely, uphold the FCC completely, or issue a mixed decision.
So we think that now – before the court decides – is the time for us to make clear what Verizon stands for and what kind of policies we support, regardless of the outcome of that case:
No blocking: we support rules that prevent providers from blocking lawful content, applications or services.
No throttling: we support rules that prevent providers from intentionally slowing down or throttling Internet traffic based on the traffic's source, destination or content.
No paid prioritization: we support rules that prevent providers from charging content providers a fee to deliver their Internet traffic faster than the Internet traffic of others.
General conduct standard: we support a general conduct rule that would prevent unreasonable conduct by broadband providers where there is actual harm to consumers or to competition.
We can support these rules because we believe they are fair, even-handed, good for consumers and essential for us and others to thrive going forward. We can't predict how the court will rule. But if history is any guide, we can expect more conflict and more uncertainty over the scope of the FCC's authority and whether the current statute provides the tools the FCC needs to adopt these rules. The only way to avoid this depressing redux is for Congress to act.
In the past we have criticized the FCC for applying outdated rules to the fast-moving Internet ecosystem. We still think that's true, but let's be fair: Congress hasn't updated the FCC's toolbox for over 20 years, so the FCC is working with the only tools it has, however inadequate. Congress can give the FCC the tools it needs to do this properly and on a legally sustainable basis. It should do so.
Fortunately, there is a real chance that Congress will deal with these issues soon. There is strong bipartisan interest in these issues and strong leadership in the relevant committees. We applaud these bipartisan efforts and encourage Congress to move forward so that we finally have clear and enforceable open Internet rules once and for all.
Verizon Communications Inc. (NYSE, Nasdaq: VZ) employs a diverse workforce of 177,700 and generated nearly $132 billion in 2015 revenues. Verizon operates America's most reliable wireless network, with more than 112 million retail connections nationwide. Headquartered in New York, the company also provides communications and entertainment services over America's most advanced fiber-optic network, and delivers integrated business solutions to customers worldwide.
Rich Edmonds is Senior Editor of PC hardware at Windows Central, covering everything related to PC components and NAS. He's been involved in technology for more than a decade and knows a thing or two about the magic inside a PC chassis. You can follow him over on Twitter at @RichEdmonds.
We are against this but we are really for it?!?! I see why Microsoft has a hard time dealing with Verizon.

"Verizon believes that fighting against net neutrality in the name of net neutrality is the way to go". What a sentence

Ever since I first heard about "net neutrality" years ago, this was my stance. As soon as you start letting politicans, not technologists, regulate something, there's going to be tons of unintended consequences. You better believe special interests from the likes of Verizon, AT&T, Netflix, etc. will all have their hands in it and will, ultimately, be worse (more expensive) for the end user. We've done pretty well for 40 years without content regulation of the Internet in the US. I'd like to continue to see that by not having further laws about it.

So you think businesses are trustworthy? That they can be taken at their word? A few years ago, Wal-Mart made a deal with a a local area that if they were allowed a variance in making a Wal-Mart in a restricted area, they would promise to pay their employees a minimum of $15 an hour. The local area agreed, and as the construction started, the area was deciding to raise minimum wage to $12 an hour. Wal-Mart started fighting this, even threatening to stop construction. Why, though, when they promised to pay more than what the base pay would legally be? Probably for the reason it always is/will be. They lied. The big internet companies have already throttled people. Lied about services, and made extremly misleading statements. I'm not saying the government is perfect, but In this one matter, they seem more trustworthy. Can't believe I can write that sentance. Don't think I'll trust a company that lies enough as is, to keep their word. These are not "tecnologists" at the big V. They are people wanting all the money, in whatever way they can.

Businesses are absolutely more trustworthy than government. It comes down to their interests -- businesses are motivated to make a profit, which means selling stuff people (customers) want to pay for. Elected officials and bureacrats in government are motivated to enhance their power, which means seeking more control and larger budgets. Buing in government is inherently a corrupting force. Not saying that everyone is corrupt (no doubt there are plenty of decent individuals working there just like anyplace else), but the incentives and tendency are toward corruption. Not so with business. Regulations, with a few exceptions for safety, information disclosure, etc., generally help one business and hurt another. In most cases, big businesses have the lawyers and paper pushers to handle these better than startups. So innovation, entrepreneurship, and ultimately the customer suffer from a lack of competition. The only solution is to keep regulations to minimum and let the free market sort it out. You don't have to trust any particular company. You shouldn't. Point isn't that Verizon or Walmart are good. It's that the regulations you think you want to punish or control them are much, much worse.

Maybe John Kerry is their spiritual advisor.

It's nice to see that they support an open internet but sad thing is, Verizon doesn't even offer their own "Digital Services" to anyone in the Windows or Windows Mobile communities. Another IOS/Android only company. There has never been an app for FIOS on Windows 8 or 10 from what I've seen. They have an app for mobile accounts but not residential accounts. There was a FIOS TV app for XBOX a few years ago (approx. 2013) but, if I remember correctly, they pulled the plug on it.

Exactly. Windows phone has been unfairly treated, hence zero flagship devices currently available. Every service out there they create a Verizon equivalent, and then compete when mysteriously the Verizon branded system works better. If it happened once, chance. But no, that's not the case. Invested in their customers? You mean the wiring that is falling apart, and selling off FIOS regions as unprofitable? And IOS (the smaller player) and Android apps for FIOS have been available for years and not one penney of that "billions" could be spared for a windows app to do the same stuff? They do have their moments of insight. They did FIOS long before anyone else thought fiber had a future. They did LTE when no one said it was economically viable. They throttle wireless delivered products far less than the competition. But go figure, given what they charge for that delivery. Still they do well sometimes, but to believe they are some angel of internet freedom is a bit of a stretch. One message is good in this however. They want things "we all can live by".

Why is it that despite positive sounding words, I don't trust the agenda of any of these regional ISP monopolies?

Wow, they pulled a trump and said how much **** they own? So they want the fcc to allow them to police the internet! That's bull

What a load of crap. Verizon is, and always has been, in it purely for the profit and not the consumer.

Sounds like a serious conflict of interest to me. One of the largest providers of wireless bandwidth is also one of the largest creators of internet content. It is more important than ever to ensure the service provider doesn't take measures that harm other content providers. It sounds like the FCC ought to be looking at breaking up Verizon's bandwidth company and it's content company into separate entities. The providers need to understand that people want their internet service to be just a utility like water and electricity. The content needs to stand on its own and be accessable regardless of who is providing the service. Too bad AT&T, Verizon, et al. insist on giving content exclusive to their service customers in an attempt to lock them in while fighting policies that would protect competitors' content across the providers' service network.

"Verizon says the company is 'committed to an open Internet'" HAHAHAHAHA

"Verizon says the company is 'committed to an open Internet"​ - thru the use of super-cookies, so we can track and target our in-house marketing to you, while closing off any and all competition.

Except when it comes to allowing outside devices on its network. They need better outreach to get companies up on running on the oft ignore CDMA standard.

"You keep using that word. I do not think it means what you think it means." - The Princess Bride

Verizon wants an open internet as long as they can put in a told road. Screw those pirates at Verizon. The most money hungry telecom in the US. Took US taxpayer bailout money just because it was there.

How about a commitment to your WP users?

Off Topic has anyone carrying the VERIZON LUMIA 735 recieved the firmware update for WIN10 yet?!

Lol reminds me of rogers campaign to get ic/crtc to start licensing 700mhz access
Windows Central Newsletter
Thank you for signing up to Windows Central. You will receive a verification email shortly.
There was a problem. Please refresh the page and try again.