Visual Studio '15' preview version now available for developers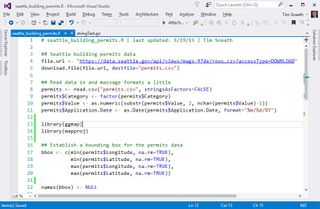 During Build 2016, Microsoft released the first public preview version of Visual Studio "15". That's the code name for the next major release of the company's popular application developer tools and is not to be confused with the currently supported version, Visual Studio 2015.
In a blog post (opens in new tab), Microsoft says the preview version is officially unsupported, so developers should not install it "in a production environment." The preview version includes some new features:
Open and edit any code from any folder
Use pattern matching and local functions with new C# language features
Use XAML "Edit and Continue" for Universal Windows 10 and WPF apps
In addition this preview release comes in two install options; the regular one and a new lightweight version.
Microsoft will likely release a number of preview versions of Visual Studio "15" before it is officially launched
Download Visual Studio '15' preview from Microsoft (opens in new tab)
If it can currently do everything that 2015 does, I'll be happy. (plus I can free up a room of space on my laptop) ----------
I am someone, of the 2639th variety.

sounds good. Lightweight can be popular to some

Microsoft and their confuse name: now we have Visual Studio 2015 and Visual Studio 15.
Satya please create a official name department.

But what would the name of that department be? And who will decide the name???

It's the version number, not the product name. Visual Studio 2015 is the v14.
In fact its preview version was called 14. So this will be Visual Studio 2016 or 2017.

The names have always followed that format, VS2015 has a name of VS 14. The files such as the runtime is vc140.dll. There will always be the year name and the version number on the components.

So where does this fit in? Is this like a light version? Or the new Community? How does this fit in?

Update 2 for 2015 came out yesterday too. Just to confuse the world.

Nice to find that out via YOU not MS i appreciate it
I tried the update 2 RC and it caused me so much pain
I think im to scared to try :¬)

Love the "just open a folder" feature. Having to create a solution file and an ASP.NET project with compiler settings just to edit a basic front-end website doesn't make any sense. Couldn't get IntelliSense working with it yet though.

Cool. I'll send them few feedbacks as developer. Sent from DOS

Does this studio update contains Universal developer tools

Personaly I wish they would fix VS2015 for C++ people before faffing around with stuff like this.
i am stuck on VS2010 because the lack interest in mixed mode c++ in VS2015 its so broken
Windows Central Newsletter
Get the best of Windows Central in in your inbox, every day!
Thank you for signing up to Windows Central. You will receive a verification email shortly.
There was a problem. Please refresh the page and try again.