Vodafone sweetens its 4G offerings with free Netflix for six months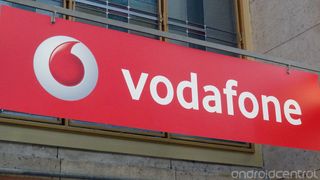 Vodafone UK has today announced a partnership with Netflix that will see customers receiving a free six month subscription to the video-on-demand service. Anyone signing up to a Vodafone Red 4G contract beginning in July – and lasting until the end of the year – will be given the option to receive the perk.
Of course, the beauty here is that Netflix is available on such a wide range of devices – including games consoles, set-top boxes and smart TVs – once your account is set up. To take advantage you'll need to start a new contract costing above £26, but if you're due to get a new one in the latter part of this year then it might be worth your consideration.
The full press release follows.
VODAFONE ENHANCES 4G OFFER WITH EXCLUSIVE NETFLIX PARTNERSHIP
- Vodafone enters into exclusive mobile promotional partnership with Netflix in the UK - Vodafone 4G customers to get a six month pre-paid subscription to Netflix, giving them access to a wide variety of movies and TV box sets including original series like House of Cards, Arrested Development and Orange is the New Black - Vodafone Ultrafast 4G now available in more than 230 cities and larger towns and hundreds of smaller communities
Vodafone is to launch an exclusive mobile promotional partnership with Netflix, the world's leading Internet television network. The agreement will give Vodafone Red 4G customers* in the UK the opportunity to access, via their smartphones, tablets or other devices, a wide variety of movies and TV box sets, including original series, for a period of six months. Combined with as much UK mobile internet as you want for the first three months, followed by generous data allowances and unlimited talk and text, it's yet another brilliant reason to choose a Vodafone Red 4G plan.
The promotional offer of six months Netflix with Vodafone Red 4G price plans*will be available in-store, online and by phone from July.
Vodafone Red 4G customers choosing Netflix will have access to a wide variety of movies and TV box sets, including original series such as the BAFTA-nominated House of Cards, Arrested Development and Orange is the New Black, for six months with the offer available to customers until December 2014. Netflix allows its members to instantly watch as many TV programmes and films as they want, as often as they want, anytime and anywhere they want. Customers will be able to use their smartphones or tablets to watch an ever growing selection of titles, with new episodes added regularly, and start watching on one device while resuming on another.
Cindy Rose, Consumer Director Vodafone UK said: "With 4G, speed is just the start: it's what you can do with it that's really exciting. We're delighted to be partnering with Netflix so that our Red 4G customers can enjoy their favourite TV programmes and films when out and about. We're already offering 4G in hundreds of cities, towns and villages across the UK, providing an amazing video streaming experience. There's no need to mess about finding a wifi hotspot, with ultrafast 4G you can just enjoy your favourite entertainment on the move whenever you want it."
Bill Holmes, head of business development at Netflix, said: "Netflix is all about giving people the freedom to watch what they want to watch, when they'd like to watch it, on whatever device. This partnership with Vodafone further enhances that freedom to watch while on the go."
In the last few months, Vodafone has expanded its ultrafast 4G coverage to 233 cities and towns and hundreds of smaller communities across the UK. Rollout of ultrafast 4G services is part of more than £1 billion Vodafone is spending on its network and services across the country this year. That investment comes on top of the £802m that Vodafone spent acquiring the widest portfolio of mobile spectrum in last year's auction of new capacity by Ofcom. Vodafone plans to provide indoor and outdoor coverage using 2G, 3G and 4G services to 98% of the UK population by the end of 2015.
* Netflix offer is available for Vodafone Red 4G plans priced over £26
Richard Devine is an Editor at Windows Central. A former Project Manager and long-term tech addict, he joined Mobile Nations in 2011 and has been found on Android Central and iMore as well as Windows Central. Currently you'll find him covering all manner of PC hardware and gaming, and you can follow him on Twitter and Instagram.
As opposed to the last offering between Sky Sports or Spotify. I don't use Spotify and Windows Phone doesn't even have a Sky app!!

It's just brilliant, right? I mean, you just can't make this stuff up.

Oh you can. With VodaFone you really can. Just make up stuff, and that _is_ how they run their company. Out of all the UK carriers, these donuts are hillarious. I could tell you some truly horrific stories about these chumps at a corporate level. Keep well clear, easily the worst carrier in terms of support and network. Shambles.

This is perfect, my wife's free 6months of Netflix from her lumia 925 is due to end in July and my contract is up for renewal in July too! So lumia 930 + more free Netflix here we come!!!

The only snag in that perfect plan is if EE get exclusive on the 930... Like the 920 :P.

All well and good, until you run put of data. Thier idea of "generous" (such a cheesy marketing term for shite btw) is different to mine. Three continue to lead the way on all fronts, price, overall network speed and truly unlimited data.

I wouldn't say they lead for coverage.

Three does lead pretty much for coverage, with over 97% 3G overage, over 90% of that is DC-HSDPA, more than any other network, although EE is leading in coverage slightly with around 97.5% 3g but less DC-HSDPA, that wont be for long though, in the coming months Three and EE will be identical in coverage. Three leads the way in every other way though. Compare that to O2 with 90% 3G and Vodafone with around 89% 3G.

Hows the wp environment in UK, anyone?

you can spot them in the wild some times. not as good as in east europe though. Nokia was still a strong brand in Poland for example. Germany you really need to look close to spot one

I've seen a few 1020s and 925s, managed to convince a couple of friends and even support operators to take a look at windows phone given wp8.1 is round the corner. When people know what's coming they are more than ready to accept windows phone as a possible upgrade option.

People use Netflix, use more data, buy more data packs... No generous about it, it's a plan to boost revenue.

That is their modus operandi, hence why they don't offer unlimited data.

Vodafone should concentrate on actually providing a decent signal rather than trimmings. Consistently the worst network I've used, I mean even data coverage in London is £%&#. I end up having to tether my work phone to my EE personal contract to get a decent connection frequently, which is daft.

When Vodafone will launch 4g services in India? I am waiting to use 4g on my Lumia 925

Don't suppose this will benefit existing customers at all?
Windows Central Newsletter
Get the best of Windows Central in in your inbox, every day!
Thank you for signing up to Windows Central. You will receive a verification email shortly.
There was a problem. Please refresh the page and try again.