Warlock announced as final remastered map in Halo: The Master Chief Collection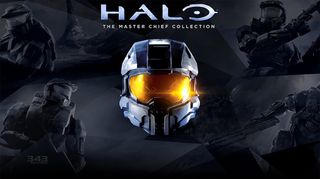 (Image credit: 343 Industries)
Halo: The Master Chief Collection is just about a month away, and we still are learning new things about the game on a weekly basis. Today 343 Industries have finally shown off the last of the remasterd multiplayer maps for Halo 2 Anniversary. Warlord, is the sixth and final map remake based after the map Warlock. The map is a four-way asymmetric map that's destined to be a hit with Capture the Flag and King of the Hill game types.
The previously announced maps are remakes of Zanzibar, Ascension, Coagulation, Lockout, and Sanctuary. It was announced last week that the PC exclusive maps will be making their way over to the MCC. However, these maps will not be remastered. That being said, the untouched maps in The Master Chief Collection will still feel fresh now that everything will be running at 1080p 60fps.
For a complete look at the map as well as a quick match on it, head to the source below. Halo: The Master Chief Collection will be available to all on Novermber 11.
Halo: The Master Chief Collection - Xbox one - $59.99 - Amazon Link

(opens in new tab)
Source: IGN
Windows Central Newsletter
Get the best of Windows Central in your inbox, every day!
Drop it baby #AchievementHunters

same here... gamertag = Da 1st Sin

Wow! What an awesome name you have there...love it

Not as awesome as my gamertag/username. ;)

Wow...a battle of the gamertags!

thanx Kenzibit, I just recently changed it from GodzGift 2 HELL. that's was my gamertag for years, wanted something new... gamerscore is 100,000+

Add me too. @Slaptarze (not such an awesome gamer tag) Love getting and helping others get cheevs.
On topic. I was hoping Terminal was going to be the last map. That's easily my favorite map ever

Awesome, a cartel of gamertags...lol

Hey add me too,gamertag-PreciousStorm97

My God.. So many maps.. It really is a steal for $60..

Dont forget Halo: Nightfall

Don't forget Halo 5: Guardians Multiplayer beta with 7 maps and I think 11 weapons.

Big deal betas are a dime a dozen these days & its not like we get in during early development

Yeah, but a three week beta 11 months before release is different. Relatively early development, anyway.

Nope. This collection is intended to move Xbox Ones.

you'll just have to settle for Halo: SPV3 this fall ;) https://www.youtube.com/watch?v=_TQSGzR95xU

I'll take it. Posted via the Windows Phone Central App for Android

I really want a Master Chief Collection console. Please! I'll totally buy it.

I would totally buy the Halo Xbox One as well but I think they would have announced it by now...I'm assuming they will have a Limited Edition Halo 5 Xbox One next fall...Feel free to get in line and wait with me...LOL....360 backlog in the meantime....And totally agree with FarStrider2000 that a 1tbHDD is a must.

I know it won't happen but it would be awesome if it came to pc. Posted via the Windows Phone Central App for Android

Nope it belongs to windows universe

This article made my day! Thanks wpcentral :)

Ehh, not one of my favorite maps, but hard to complain when we get Zanzibar.

I don't care what the gametype is.. if I spawn beach I am going to drop the bridge.

Damn I forgot about the bridge! So many memories Posted via Windows Phone Central App

Okay...time to announce a 1TB or more Halo special limited edition Xbox One! I'm holding out as long as I can but Nov 3rd is coming fast!

It should look like the original Halo console, but not self destruct.