Weekly photo contest: Abstract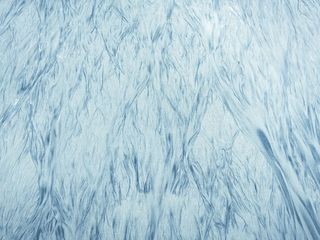 It's the middle of the week, which means it's time for another weekly photo contest. Bust out your Windows Phone and go out to capture some abstract images for this week's contest.
Winner from last week
There were a ton of good entries into last week's art contest, but I had to settle on the one I liked the most. Congrats to Albene for winning! And congrats to everyone else who entered you're all very talented! Head to the forums to check out all entries.
User Albene took this photo with his Lumia 1020 and edited with Fhotoroom. It's A low-angle shot of Fuzzy Grids II: A Participatory Artwork at the Getty Museum in Los Angeles.
Abstract
This week you're going to have to get really creative. We're doing abstract photography and your goal is to make the ordinary look extraordinary.
I captured the photo with the Lumia 1520 and played around with the vibrance, temperature and contrast inside Adobe Photoshop for Windows Phone. I then cropped the image for our site. You might have seen it last night if you follow me on Instagram (@samsabri). Can you guess what it is?
Rules
Rules are going to be just like last week. Here they are:
Picture must be taken with a Windows Phone
Picture must be uploaded to the contest thread (linked below)
You have to tell us what device you used to take the picture, and any special software or apps you might have used. Editing your pictures is fine, this is art
Feel free to add a little back story, we want to know how the picture came to be
You must have used a valid email address to register here at Windows Phone Central, so I know how to contact the winner
Only ONE entry per week per person
Social
We're going to continue our social experiment from last week. Share any pictures you take for the contest on Instagram, Twitter and Fhotoroom using the following hashtags. It's a fun way to at a glance check out your competition and get inspiration. Plus we're building a community of Windows Phone mobile photographers!
Here's how it looks this week.
This doesn't count as your entry; it's just a fun way to track the photos on social media. Your entry still needs to be in the forums!
Prize
One winner will get a $25 gift card to the Windows Phone Store. You can use it to buy apps and games in the Windows Phone Store, Windows Store or Xbox Store.
We'll pick a winner Tuesday night (October 14) at 11:59 PM ET. Winners will be announced in a blog post for the contest next week.
Quick PSA: We've set up dedicated sub-forum in the Windows Phone Central forums to keep the photo contests in one location going forward. You should bookmark this page, so you never miss a contest.
Windows Phone Central – Photo Contests
Good luck and have fun!
Get the Windows Central Newsletter
All the latest news, reviews, and guides for Windows and Xbox diehards.
These can be saved as background image

Do we retain the copyright to the pictures that we submit?

Like all photo contest rules. 2) Irrevocably grant to Sponsor, and their respective agents and licensees and assigns, the unconditional and perpetual right and permission to reproduce, copy, transmit, publish, post, broadcast, display, edit, modify, alter, add to, adapt, exhibit and/or otherwise use or reuse, your Photo (including any ideas, concepts, excerpts) in any media throughout the world, for any purpose, without limitation, and without compensation to you;
3) Convey and transfer to Sponsor all copyright and other rights, title and ownership in and to your Photo;


Haha, did you expect they had nothing to win from giving a 25$ card and getting photos? Haha, that's part of the reasons I don't enter.. And that my 520 can't get awesome pictures like this... :'(

Can I just send in a picture of Rodneys face?

Fantastic shot Albene! Congratulations!!

I feel like the cover image that you use for the weekly contest stories is always better than anything I could possibly produce. And sometimes better thant the winning image - Very discouraging - You should give yourself a prize.

My prize is the joy of writing for you all every single day... aww

Haha. I love WindowsPhone Central. Such a great community when they're not ranting about not agreeing with Microsoft or not getting a flagship of their standards.

Hey take it easy , I don't think they have done something wrong on that

I agree, looks like water.

I was thinking ice close up.

Really very nice activity and the pic is so amazing

Looks like falling water.

Hello... I'm new here. How do I upload a picture on my phone for the contest?

Via the forum that is mentioned in the article

Yes, thank you, I know that... But on my phone, via the forum I can not find an option to attach a file.

I figured it out, thanks. :-)

How? I don't either how to from my phone, can you tell me ?

Hi Theo, I thought I figured it out but it didn't work properly... Ended up uploading from pc.

Congo albene.... I ab really happy for you friend!!!!

Thanks for your support :)

Congratulations Albene Bro :)

Oh wow! Thank you for the pleasant surprise Sam :) Glad you like it :)

NP. Great photo. Grabbed your email from your Mobile Nations account and gave it to the person who handles prizes for us. Check your inbox soon :)

Looking forward :) Have a great weekend ahead :)

Thank you so much hehe ;p

Congrats Albene, that's really nice shot.

Kinda hard to enter a phone photo contest when I can't upload my admission to your site from my phone... And no I don't have access to a PC at the moment

My 521 can take pretty good pictures:/