Weekly photo contest: Textures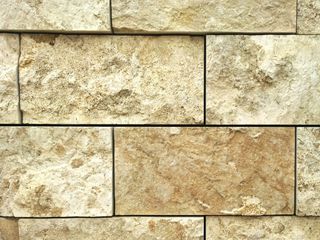 Another week, another Windows Phone photo contest. This week we're going to tackle the subject of textures. Think you're up to it? Let's see that detail pop.
Winner from last week
There were a ton of good entries into last week's abstract contest, but I had to settle on the one I liked the most. Congrats to ronniethunder1 for winning! And congrats to everyone else who entered you're all very talented! Head to the forums to check out all entries.
The photo was captured with a Lumia 925 and edited in Adobe Photoshop Express. Raindrops on the sunroof of ronniethunder1's car.
Texture
This week try and capture "texture" It's a little vague, but I'll tell you what we're looking for in your photograph. Photography anything you want, but really try and get the detail to pop. Find some rocks, concrete, chipped paint or anything else with an interesting texture and then capture that detail. I want to be able to touch my screen and feel whatever it is you captured. Tricky, but rewarding when you pull it off.
The above photo was captured by me with the Lumia 1520. It was taken at the Getty Center in Los Angeles, CA. The $1.3 billion Getty Center features swanky architecture, beautiful gardens and museums all open to the public for free. The Getty Center features 1.2 million square feet of travertine stone, the above photo is a close up of that stone. Edited with Adobe Photoshop for Windows Phone by upping the contrast a bit and cropping.
Rules
Rules are going to be just like last week. Here they are:
Picture must be taken with a Windows Phone
Picture must be uploaded to the contest thread (linked below)
You have to tell us what device you used to take the picture, and any special software or apps you might have used. Editing your pictures is fine, this is art
Feel free to add a little back story, we want to know how the picture came to be
You must have used a valid email address to register here at Windows Phone Central, so I know how to contact the winner
Only ONE entry per week per person
Social
We're going to continue our social experiment from last week. Share any pictures you take for the contest on Instagram, Twitter and Fhotoroom using the following hashtags. It's a fun way to at a glance check out your competition and get inspiration. Plus we're building a community of Windows Phone mobile photographers!
Here's how it looks this week.
This doesn't count as your entry; it's just a fun way to track the photos on social media. Your entry still needs to be in the forums!
Prize
One winner will get a $25 gift card to the Windows Phone Store. You can use it to buy apps and games in the Windows Phone Store, Windows Store or Xbox Store.
We'll pick a winner Tuesday night (October 21) at 11:59 PM ET. Winners will be announced in a blog post for the contest next week.
Quick PSA: We've set up dedicated sub-forum in the Windows Phone Central forums to keep the photo contests in one location going forward. You should bookmark this page, so you never miss a contest.
Windows Phone Central – Photo Contests
Good luck and have fun!
Windows Central Newsletter
Get the best of Windows Central in in your inbox, every day!
I got some good collection from photo contest thanks sam :)

If it was something I could actually get to photo..... These latest themes are really boring...

Maybe just for you but we're liking it here

I like it too, but boy the latest ones

What theme do you want next week?

Color Pop? You got my vote.

Oh, I can choose? :D Well, maybe something focusing on pets, or sun, or sea, and colour pop theme as its a new arrival is not a bad idea at all. Many choices there... If you want choose one, don't want to be pushy :)

I already got some good ideas. I'm gonna win this time

I'm gonna take a picture of my ass hair.

How to upload the photo? Can somebody teach me? Please! Thank you! :)

I know where that Picture was taken the one the article. correct me if i am wrong but that looks the Getty museum

Sam Sabri! Thanks for choosing me as the winner and thanks for doing these contests! Now, how do I collect my winnings?

Congrats, fantastic winning shot!

Hey, even you won one of them! Congrats to both of you! :)

Would love to see a macro theme at some point. Good macros are both awesome, and sometimes a bit tricky. When you finally get "that shot", it is awesome! Great, personal accomplishment.

Really interesting one, I have just submitted mine

Hi. When does the next theme get announced? Thanks and br

I have one taken with Nokia 808, but I guess your not a fans of Nokia phones...

Who wants the next week's challenge to be about color pop??? I do

personally, i feel the goal of this contest is to showcase/test the capabilties of a lumia camera in many different circumstances i think the first few themes were a testament to that - how a lumia can perform with motion (to test shutter speed), outdoor (to test the camera under bright lights), HDR (to test the camera's color resolution) etc. there are still other elements of the camera thats needs exploring and can be a good case to use as a theme like a macro (as mentioned above), night photography, abstract, and many others!

Posted a Image please do check it :D

BTW, what is with the #StreetWPC? Is it just a random work., then WPC? WTF

Do I really have to post 10 times before I can post a picture. When I try to enter the competition it says that I can't post any pictures because I am a new user???
Windows Central Newsletter
Thank you for signing up to Windows Central. You will receive a verification email shortly.
There was a problem. Please refresh the page and try again.