What are the Mixer Partner requirements?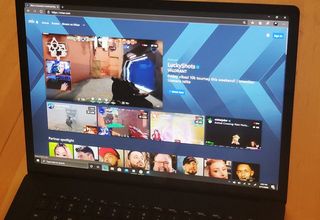 (Image credit: Windows Central / Samuel Tolbert)
What are the Mixer Partner requirements?
Best answer: To join the Mixer partner program, you must meet some basic metrics, including using the service for more than two months, attracting more than 2,000 followers, and streaming regularly. You also must undergo a more subjective review of your content's quality.Take your stream to the next level: Mixer Pro ($8/month at Mixer)
The basic requirements
If you want to make money from your subscribers on Mixer, you need to join the platform's partner program. To have a chance, you must meet some concrete metrics. You must have had an active Mixer account for more than two months and have at least 2,000 followers for your stream. You need to stream at least 25 hours per month over 12 or more days. You can check if you meet these requirements by clicking the See if I qualify button in the partnership tab of Mixer's dashboard.
Those viewership numbers will need to be consistent for 30 days for Mixer to review your application. The longer you hit the requirements, the more likely it is that your application will be accepted and that you'll be able to stay in the program.
Mixer makes exceptions for streamers who have significant followings on other platforms. Even if you haven't established yourself on Mixer yet, you can still apply to be a partner if you have earned more than 100,000 views in the last month on YouTube or average more than 300 concurrent viewers on your Twitch streams. You may also be considered if you're a Twitch partner, a celebrity, or represent a relevant industry organization.
Quality assurance
Meeting those requirements will get your application considered, but it's no guarantee of success. The Mixer team will be reviewing your channel with a series of more qualitative assessments in mind. Consider that you will be building a brand and design your channel accordingly. This means you should have a name that's easy to read and remember, a recognizable avatar, a social media presence linked to your channel, and a clear and consistent schedule for your streams. You'll also want to either have video on demand enabled or a placeholder image for when you're offline.
You'll also need high-quality video, audio, and lighting, with your stream running at 720p minimum. Your channel should have a description that explains your content and any rules you have. Mixer is looking for streamers that will continue to grow their brand without burning out, so you should show flexibility in what you are going to play and how you'll play it. You should be engaging with your audience regularly both during the stream and on social media.
The Mixer team will be assessing the potential of your brand to grow their user base. You should consider what you're offering that's unique and how you can continue to expand on your activity through working with other content creators. You should come up with ways for your fans to support you and demonstrate they you are listening to their feedback. Develop a strong plan as a streamer, and Mixer will be more likely to welcome you to the partner program.
Take your stream to the next level
Unlock new features faster

A Mixer Pro subscription will increase the rate at which you earn the platform's free currency by streaming or watching other streams. That means you'll be able to set up features like team streams and interactive play quickly and help your channel stand out.
Windows Central Newsletter
Thank you for signing up to Windows Central. You will receive a verification email shortly.
There was a problem. Please refresh the page and try again.