Mobile World Canceled: What the decision to call off MWC 2020 means for the industry — and you
Fears related to the ongoing coronavirus threat shut down Mobile World Congress 2020. Here's a look at what that means for vendors, consumers, and the industry as a whole.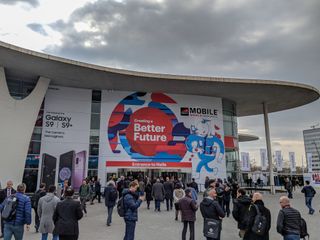 (Image credit: Windows Central)
The situation around the ongoing coronavirus (COVID-19) epidemic has led to massive efforts by the international community to keep the virus contained. As of Wednesday, the death toll from the outbreak had surpassed 2,000, according to Chinese health authorities, with the total number of infected topping 75,000. The vast majority of these cases have occurred in China, where the epidemic originated, but fears about its potential to turn into a pandemic have had far-reaching effects around the world.
Last week, this extended to the tech industry, as the GSMA announced opted to cancel Mobile World Congress (MWC) 2020 in Barcelona, Spain. Major companies had already started dropping out of the show ahead of its February 24 kickoff. This ultimately made it "impossible" to hold the event, the GSMA said in a statement about the cancellation.
However, MWC is one of the largest tech industry trade shows of the year, and many companies use it as an opportunity to launch new products and conduct important meetings. With its absence this year, there are bound to be ripples felt across the industry. Given this is new territory, that leaves several questions about how MWC's cancellation will impact companies and consumers alike throughout 2020.
MWC 2020 and lost opportunities
Perhaps the biggest blow companies will feel is from the lack of networking opportunities afforded by MWC each year. "The cancellation of MWC Barcelona puts the mobile industry into uncharted waters," Frank Gillett, a vice president and principal analyst for Forrester told me. "There's no way to make up for all the social, in-person conversations that are oxygen for the competitive mobile industry."
A significant percentage of technology providers' marketing program budgets is focused on events, highlighting their importance as a marketing tool, Meghan Rimol, a Gartner research spokesperson told Windows Central. "Events such as tradeshows give tech companies the ability to engage with buyers firsthand and potentially accelerate opportunities," she said.
Indeed, such events are seen as an opportunity to work on pitches for products, engage with influencers, and learn about questions that buyers are asking, according to Gartner research.
For larger companies, these lost opportunities probably aren't particularly impactful. It's the smaller companies, according to Carolina Milanesi, a consumer technology analyst for Creative Strategies, that face the largest uphill climb from MWC's cancellation.
"The most important part of MWC are all the meetings that vendors have with different parts of the ecosystem, from partners to suppliers and customers," Milanesi said. "Smaller companies will be impacted the most both financially as well as from the lack of opportunity to host alternative events."
MWC 2020 alternatives, future events and product delays
For a lot of companies, actually launching products "will be the easier part," Milanesi said. We'll likely see a number of companies either hold small local events or online launches in the coming months, she said.
Gillett agreed, and he expects to see "a burst of social media and online events to fill the gap" left by MWC. Further, he expects there to be an increased interest in MWC Los Angeles 2020, which is set to take place at the end of October.
However, we could still see delays in the time it takes products to hit the market. "Delivering on time on current products will be the first issue companies will have to address and depending how much catching up they have to do we might see delays in the time to market of products expected for spring and early summer," Milanesi said.
As for whether the decision to cancel MWC 2020 in Barcelona will have an impact on future events, Milanesi told me she expects things will return to the status quo. "As far as what to expect for future events, I think we usually have a short memory and things will go back to normal," she said.
There are alternatives to in-person events that Milanesi sees as holding promise, such as VR sessions and video conferences, but they ultimately miss out on the "full human element of intimacy you can achieve in an in-person meeting," she said.
MWC 2020, human element, and the impact on Barcelona
While much of the talk around MWC 2020's cancellation in Barcelona has centered around what it means for the companies involved, it's easy for the human element of the coronavirus outbreak to get lost. The GSMA cited global and travel concerns as the main reasons for axing the show, but companies were already pulling out to protect their people. As coronavirus concerns continue into 2020, it will be vital for organizers to take ample precautions for the safety of attendees.
"Event organizers have to put in place a risk management strategy, so that risks can be managed based on the setting, the type of the event, the type of participants, the location and duration," Christian Lindmeier, a spokesperson for the World Health Organization (WHO) said. "Many of the risks can be appropriately managed and even reduced through simple measures."
WHO has outlined a set of planning recommendations for those organizing mass gatherings or events in the context of the COVID-19 epidemic. "The guidance can help inform organizations' and countries' risk assessment and support on any potential impact on health," Lindmeier said.
There's also the impact MWC 2020's cancellation will have on Barcelona's economy. MWC is a massive event that typically sees around 100,000 people make their way to Barcelona each year, and their absence will be a significant blow to the hotels, restaurants, and other businesses in the city. However, if tech companies find that they can survive unscathed without attending MWC this year, there's a chance some could forgo the show in the future.
"The big question will be whether some of the companies who would have attended this year and will see business as usual will decide not to go back next year," Milanesi said. That's a potential ripple that could be felt in Barcelona's economy for years to come.
Get the Windows Central Newsletter
All the latest news, reviews, and guides for Windows and Xbox diehards.
Dan Thorp-Lancaster is the former Editor-in-Chief of Windows Central. He began working with Windows Central, Android Central, and iMore as a news writer in 2014 and is obsessed with tech of all sorts. You can follow Dan on Twitter @DthorpL and Instagram @heyitsdtl.