What would make me buy a Surface Duo 2
The Surface Duo is exciting and compelling... but not an option for me right now.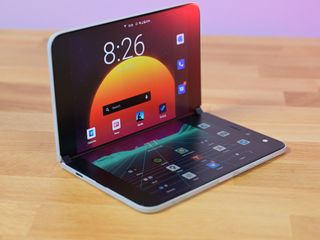 (Image credit: Daniel Rubino / Windows Central)
The Surface Duo is an intriguing piece of tech. Considered the spiritual successor to Microsoft's mythical Courier device of yesteryear, the Duo brings the best of Surface's engineering prowess to the Android ecosystem, bolstered by millions of apps Windows Phone simply could never obtain. The Surface Duo is admirable, exciting, and compelling... until you read the fine print, at least.
For me, the Surface Duo just isn't a device I could ever see buying. A long-time user of the Samsung Galaxy Android lineup, there are certain things I absolutely cannot see myself compromising on, despite the allure of dual-screen hinged productivity. To that end, the next Galaxy Fold looks like it could be my future phone. But what could Microsoft do to sweeten the deal, for me?
Again, these are just things that I want to see personally in the next Duo device, and not necessarily a criticism that goes broader than that. What would you like to see in a future Surface Duo? Hit the comments and let's chat. Either way, here are the things I consider an absolute must for personal productivity, entertainment, and value for money.
A more passable camera and mic
One of the most disappointing things about the Surface Duo is the quality of the basic functions of a smartphone. The camera samples in our Surface Duo review fall well below even the cheapest modern Galaxy devices, and given that the Surface Duo costs £1350 in the UK ($1876 USD), some of this stuff just isn't acceptable.
Whenever my lovely colleague Zac Bowden joins a Slack call on his Duo, it sounds like he's communicating from beneath the ocean, with technology that might be more at home on a WW2 submarine than a 2021 cutting-edge mobile device. The battery life also varies depending on how much dual-screen time you get, as you might expect. But if you're thinking "oh, I better not use the dual-screen too much or I'll drain my battery," it kind of defeats the point. With my Galaxy Note 20 Ultra, I basically never have to think about battery life, even if I'm out all day. Admittedly, I do nudge down the refresh rate and resolution to accommodate the battery, but beyond that, I'm never really thinking about burning it out.
I realize that things like battery life, mic quality, and camera capability are huge design challenges for a device like this. The fact that Microsoft and the Surface team were able to even approach this level of design while maintaining the slimness of the device is truly admirable. Admirable isn't enough though, when it comes to spending $1876 dollars on a phone, though. If it's not good enough to replace my far-cheaper Note 20 Ultra even on the basics, it's a difficult proposition to make.
Customizable OS shell, with accent colors
One other aspect of Android that I enjoy over iOS is the amount of customization you can get. Whether it's custom launchers, widgets, or other types of app integrations, Android is a far more "open" platform than iOS, which gives users a huge degree of control over their overall experience. That's why it's a bit annoying Microsoft hasn't done more in this space.
Bugs and usability issues notwithstanding, the Surface Duo's Android version, once again, feels lacking compared to the One UI from Samsung, or the Oxygen OS from OnePlus. You're stuck with basic blue for an accent color, which leads to an inconsistent experience with Windows and the Microsoft Launcher itself, which has a variety of color options to choose from.
I use the Microsoft Launcher on my Galaxy Note 20 and adore it. I love the clean interface, the OneDrive cloud backups, the Calendar view panel, and the fact I can line up the Microsoft Launcher accent colors with a custom theme from Samsung's Galaxy theme store. I don't think Microsoft needs to go as far as Samsung, allowing you to fully customize the shell with your own graphics and fonts and whatnot, but at the very least, some accent colors that match the Microsoft Launcher should be fairly simple. Microsoft even disabled the built-in Android accent colors you can unlock via the developer tools. Why?
A smaller, dockable stylus, with slimmer bezels
Although I haven't used it a whole lot in the pandemic, one thing I often do with my Galaxy Note devices is hand-written notes. During visits to game developers and during meetings, taking notes with a stylus, scribbling quick diagrams and schemas often feels more ergonomic than trying to tap or swipe a small software keyboard. And sure, with the pandemic, I don't do it nearly as often as I used to. One has to hope that this whole thing will eventually come to an end, in some shape or form.
The Surface Duo does support the Surface Pen, to some degree. It magnetizes to the back, as a byproduct of the magnets used for changing the folding routine on the device. But a dedicated housing, similar to the S-Pen on the Galaxy Note, would obviously be preferable.
The broader canvas you get with the Surface Duo makes it an exciting potential tool for inking and notetaking, owing to a larger screen space for organizing content. Drawing on a Galaxy Note 20 is a pain, and frankly, even regular notetaking is, due to the dumb rounded edges that are frankly incongruous to the experience. I'd love to see a Surface Duo with slimmer bezels too since it makes it seem like a lot of that display space is wasted the way it is right now.
In any case, I'd love to see Microsoft double down on the inking aspects of this device since I don't think they're communicated too well in the marketing proposition thus far.
A sense of commitment
I appreciate the enormity of the engineering challenge I'm presenting here. But ultimately, this is the price Microsoft pays for wanting to make a smartphone with a twist — and it is a phone. I disagree wholeheartedly with Microsoft's attempts to avoid calling the Surface Duo a phone, purely to avoid the connection to Windows Phone's failure. If a device has telephony, a sim card slot, has apps, and makes calls then it's a smartphone.
The avoidance and stigma around Windows Phone is not something many Microsoft fans will soon forget. I realize that future Surface Duo versions will hinge (heh, hinge) on the response of the wider market. As a former Surface fan, I like the idea of a world where the Surface Duo can find a niche for itself in an Android world utterly dominated by Samsung and a few others. I realize that my reluctance to purchase could hurt the chances of getting a future Surface Duo, but it's not really my responsibility to invest in a product that I don't feel represents value for money, based on enjoyment of the brand in general. Microsoft was late to the game and is paying for it.
Still, there are positive signs that Microsoft could be truly committed to the Duo, and that it isn't going to suffer the same fate as products like the Microsoft Band. Microsoft recently enlisted the talents of Ari Partinen, famed for contributing to the industry-leading Lumia cameras of yesteryear. Microsoft also grabbed Nuance, who built the vocal recognition systems found in the iPhone, too. Xbox Game Pass also now expands its touch controls to the bottom display on a Surface Duo, a feature that is wholly unique to the Duo.
I want to want a Surface Duo, but Microsoft's inconsistent commitment to consumer tech and "fun" has me scratching my head sometimes. Are they actually serious about this? I suppose time will tell.
What would you like to see in a Surface Duo 2 or 3? Hit the comments, let's chat.
Get the Windows Central Newsletter
All the latest news, reviews, and guides for Windows and Xbox diehards.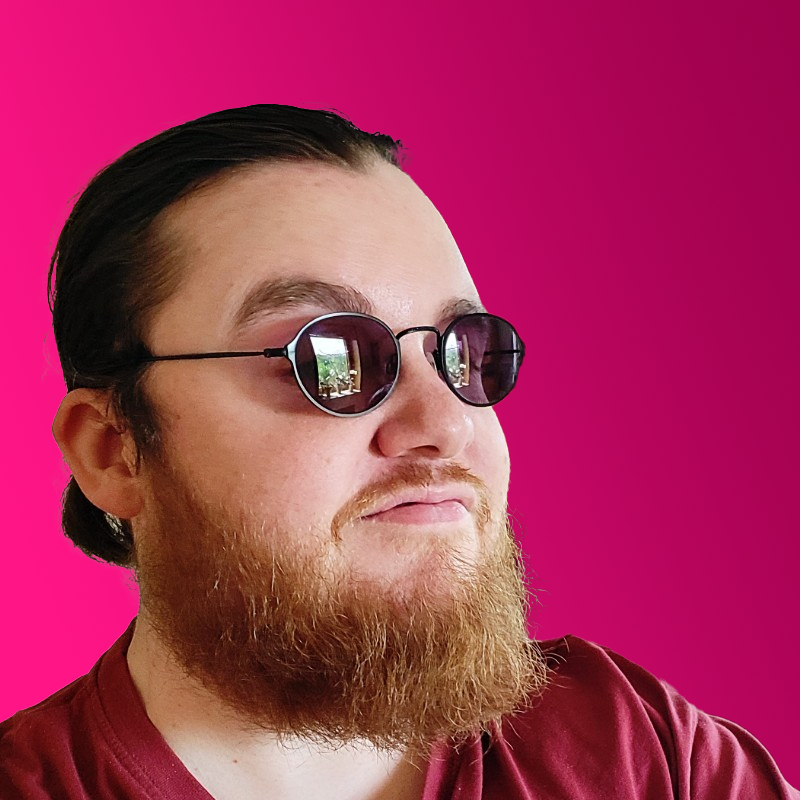 Jez Corden a Managing Editor at Windows Central, focusing primarily on all things Xbox and gaming. Jez is known for breaking exclusive news and analysis as relates to the Microsoft ecosystem while being powered by caffeine. Follow on Twitter @JezCorden and listen to his Xbox Two podcast, all about, you guessed it, Xbox!