Why some publishers didn't need to attend E3 2021
Everything clearly wasn't "back to normal."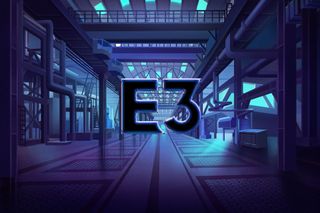 (Image credit: Entertainment Software Association)
After a pandemic-related hiatus in 2020, E3 made its big return this year. With the ESA currently battling to maintain the relevance of this annual event and counter the extremely negative PR surrounding a data leak that compromised the personal information of over 2,000 journalists, the company was aggressively invested in proving why E3 matters in the year 2021.
Unfortunately for the ESA, this event is only as big and successful as its partners. While on paper it certainly seemed like E3 2021 would have its usual cast of big publishing players, it quickly became very clear that not everyone needed to attend the year's biggest gaming showcase.
Kudos to the hard work and successes of E3 2021
Before we dive into the missteps, blunders, and baffling decisions made by some of the ESA's biggest publishing partners, I do want to take a moment to recognize the hard work and energy the members of these teams surely committed to producing a digital showcase in time for E3 2021. My goal here isn't to belittle or write off the efforts of these individuals, but rather to question the leadership decisions that led to some of these less-than-stellar presentations.
It's also worth noting that not every showcase from E3 2021 landed with a thud. In fact, companies like Xbox, Nintendo, and Devolver Digital delivered in big ways. The impressive demonstrations from a few of these publishers almost took me back to the good ol' days when E3 was unquestionably the most important moment of the year for video games. Unfortunately, for every Xbox-level presentation, several others failed to justify their attendance in a meaningful way. Let's talk about some of the worst offenders.
Capcom fails to impress at E3 2021
The first showcase that comes to mind was from the folks at Capcom. I absolutely love Capcom and many of its franchises so it was especially disappointing for me to see its showcase underwhelm in such a spectacular way. The company did try to set expectations ahead of this presentation by saying games like "The Great Ace Attorney Chronicles, Monster Hunter Stories 2, Monster Hunter Rise, and Resident Evil Village" would be present, but I don't think any of us truly expected that these games would literally be the only ones shown. Boy, were we wrong.
Not only did Capcom exclusively discuss these four previously announced or released titles, but they also didn't do much to provide compelling new information about any of them. Resident Evil Village, which was anticipated to be a standout from this showcase, simply got a launch window (not even a hard release date) for the delayed RE: Verse and a splash screen stating that it just started production on DLC for the main game. Monster Hunter Stories 2, which we saw several times throughout E3 2021, merely got an additional gameplay trailer. Monster Hunter Rise only mentioned some crossover content with Monster Hunter Stories 2, and The Great Ace Attorney Chronicles got a gameplay breakdown that felt like it lasted an eternity.
I genuinely believe that standalone blog posts breaking down each of these pieces of news would have landed in a more impactful way. While I do give Capcom some credit for keeping this showcase fairly brief, with its biggest upcoming release in Monster Hunter Stories 2 making appearances during other conferences, this particular digital presentation truly felt unnecessary. Other fumbles like the half-news regarding Resident Evil Village didn't do much to satiate fans' desires for more Resident Evil information and honestly just left many with more questions than answers.
I understand the desire of wanting to make an appearance during a week where the world has its eyes on gaming, but I can't imagine this did much to move the needle for Capcom fans.
Other notable E3 2021 blunders
Capcom certainly wasn't the only publisher that failed to deliver a compelling or meaningful presentation at E3 2021. Other companies like Gearbox managed to deliver far more offensive and shockingly memorable showcases. Fans expecting details on Borderlands 4 or even teases for further Borderlands 3 DLC were instead treated to Randy Pitchford roaming around the set of the upcoming Borderlands movie.
What about a deep dive into the recently revealed Tiny Tina's Wonderlands game? It seemed like a no-brainer, but instead, viewers were treated to a repeat of the reveal trailer and then a painful reminder that Godfall still exists. You know it's bad when over the course of a 30-minute showcase, the biggest news is that Godfall is getting DLC.
Some might argue that Gearbox had the worst presentation of E3 2021 and they'd have some strong evidence to point to, but others believe that the two-hour Koch Primetime showcase takes the cake. With a combination of gameplay trailers and incredibly extended interviews, the pacing for Koch Media's E3 showing was all over the place. With some legitimately exciting game reveals like a Painkiller sequel and a new Gungrave, a much shorter runtime could have made this a legitimately great show. Unfortunately, even the most hardcore fans found themselves sitting through this media gauntlet. Because of the gruelingly slow pacing, it almost seems like breakout reveals and trailers for their biggest games would have gotten more attention.
The impacts of the pandemic are still apparent
In the U.S., it finally seems like we are legitimately on the other side of the worst of this global pandemic. I understand the overwhelming desire for things to go back to normal and E3 embodied those wishes in a major way for the gaming industry. E3 2021 was incredibly important for many reasons and it's impossible to deny how special it was seeing these teams, as well as fans, come together to share in their love of gaming.
Despite all the chaos and noise of the past year though, it did feel like some teams were trying to ignore or downplay the severity of COVID-19 by scraping together whatever they had to show, putting on a big smile, and making an appearance at E3. As exciting as it was to see companies like Xbox, Capcom, Bandai Namco, Nintendo, Square Enix, Gearbox, Koch Media, and many others all listed on the same bill, with everything going on in the world around us, I wish some of these publishers would have been ok with simply skipping E3 2021.
Share your thoughts!
What were your highlights from E3 2021? Let us know in the comment section below! Be sure to check out our roundup of the best games of E3 2021 and if you're looking for something to play while you wait for those incredible games, feel free to browse our list of the best games on Xbox Game Pass.
Windows Central Newsletter
Get the best of Windows Central in your inbox, every day!
Miles Dompier is a Freelance Video Producer for Windows Central, focusing on video content for Windows Central Gaming. In addition to writing or producing news, reviews, and gaming guides, Miles delivers fun, community-focused videos for the Windows Central Gaming YouTube channel. Miles also hosts Xbox Chaturdays every Saturday, which serves as the Windows Central Gaming weekly podcast.
Hey Miles! You forgot Take Two's "show". I imagine it went something like this:
"Hey guys, we managed to secure a spot at E3!"
"But boss, we have nothing to show!"
"Well then, we'll make up some kind of panel to discuss 21st century problems tangentially related to gaming!"

The worst show in E3 history. Fact.

This is not only a testament of how woke BS is invading gaming but also every other aspect of our lives.

Kudos to all the publishers that put in the effort to give us a show. I watched most of it with my sons and we really enjoyed it.

Pandemic was occasion for development games with little studios with 2 or 3 devs.
But congratulations to CdProjeckt and Cyberpunk for your work.

Let's be honest, the only conference with a damn at E3 is Devolver Digital. Nothing else even comes close.