Windows 10 'Redstone 3' build 16170 for PC now available for Insiders in the Fast ring
A new Windows 10 preview build is now available for Insiders in the Fast ring, and it's the first build of Redstone 3!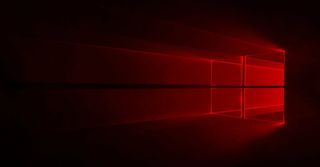 Microsoft is today kicking off a new wave of Insider Preview builds by releasing the first build of the next version of Windows 10 for testing, codenamed Redstone 3. Today's build includes no new features, which is to be expected considering development of Redstone 3 is still in its early stages.
Microsoft says that the next few Insider builds will likely be bare of any new features as they begin work on new under the hood improvements to OneCore:
What's improved for PC?
We fixed the issue causing your PC to fail to install new builds on reboot with the error 8024a112.
We have updated the share icon in File Explorer (in the Share tab) to match our new share iconography.
We fixed an issue where Cortana Reminders was displayed as a possible share target when Cortana wasn't enabled.
We fixed an issue where Miracast sessions would disconnect a minute or so after the Connect UI was closed if the connection was a first time pairing.
We fixed a high-DPI issue when "System (Enhanced)" scaling is enabled so as to now correctly display certain applications that use display graphics accelerated contents.
Turning the night light schedule off in Settings now turns night light off immediately.
You can check out the Windows Blog for the full changelog, including a list of known issues!
Windows Central Newsletter
Get the best of Windows Central in your inbox, every day!
Zac Bowden is a Senior Editor at Windows Central. Bringing you exclusive coverage into the world of Windows on PCs, tablets, phones, and more. Also an avid collector of rare Microsoft prototype devices! Keep in touch on Twitter: @zacbowden.
When do ya'll reckon it'll hit the Slow Ring? TY.

Cancelled for WP..........................................

I think I know how you feel but Microsoft is getting their mobile handheld ready. I know they aren't talking but it's a feeling I have and that Microsoft Android phone maybe a prototype of what they are thinking the capabilities that might be built into the handheld after all a mobile device that can access multiple eco systems is what mobile is about in the first place.

https://twitter.com/johnwinkmsft/status/850464055902871552

A hidden message in that tweet???? ;)

"A hidden message in that tweet???? ;)" You mean => "I know it's frustrating. Do you need a hug? :-)" No, not really, that means zilch to me.

"Cancelled for WP...................................." What on earth does that have to do with my Qn/sub-thread. I'll try again.... Anyone know when -roughly- this might hit the Slow Ring? (I'm talking about "PC/W10" ofc, as that's what this article's about) Thank-you.

This build? It won't. Redstone 3? Possibly next month if the other major updates were a clue.

"Possibly next month, if the other major updates were a clue." Yeah, I figured something like that, thanks for the corroboration.

Who cares... Your comment was boring, and pointless.. As if anyone here knows that, and if they did would be able to say so..... Just used your comment to get to the top.. Lol
💔💔💔😄

"Who cares... Your comment was boring, and pointless.. Just used your comment to get to the top.. Lol" Cool. That's a mature response. "As if anyone here knows that, and if they did would be able to say so....." Naturally, I wasn't asking for "factual answers". Was asking for inferred opinion/speculation on when it might be.

You asked, and you already knew the answer. By that you're coming of as a jerk, and I see you continue to. Ask a smart question, get a smart answer. Hey, I was completely honest. That deserves some merit😜

"You asked, and you already knew the answer. By that you're coming of as a jerk, and I see you continue to. Ask a smart question, get a smart answer. Hey, I was completely honest. That deserves some merit." Ok. See my edited post. I didn't/don't know the answer, was just seeing if other folks guesstimates lined-up with mine. P.S. I didn't DV you... Looks like someone else doesn't approve of the style, tenor, or content of your post

It's ok, silly willy. I'm just joking with you. No hard feelings. 🙆🏽

About time stop spending money on a dead platform

Yeah I'm glad I was quicker in getting out of the fast ring!

Omg so quick. Microsoft is bossing

The end of mobile for sure

I think it's the start of their real mobile play actually... :)

We don't even have to ask.... The Creators Update for Mobile isn't even finished, how can we expect them to ship RS3 then? 😐
.
Anyway's, fingers crossed? Let's hope they do something GREAT for Mobile. 😇

Its called Code Branching.. They can finish up whatever they want with one while working on the other. Then, they can merge the changes later. That's how software development works. Though.. I thought Creators Update is finished, so I dont know what you're talking about?

There's no paint 3d on mobile.
There's none of that Edge sketching pen markup thing on mobile.
So no it's not finished

By RS3, mobile should have (ideally) pen support (means all OneNote features available), Ink workspace, Sticky notes, MyPeople, new share UI, NEON, customizable colors, themes, new Lock screen fearures, better action center, better universal file explorer, improved cortana, night light, 64bit OS, Paint 3D, multi-window support, progress bar in action center, better text highlight context menu, 3D scanner, clear all apps button, battery tile, clock tile, CShell for same experience as desktop (horizontal start menu) and other things which users may demand... Creators update should have handled half of it.

Those sound so good, hopefully they'll be there :D

Ability to see network folders

You're asking too much mate...

This is actually a first time that no mention of Mobile so unfortunately the reverse is likely true.

@Scabrat; Thank you and yes! I made my comment above before seeing your comment and I agree. Just remember that this generation of the Snapdragon is just the start and let's call it the first generation that Microsoft can start using but the following generations of Snapdragon will really allow Onecore to take hold and progress for mobile devices running Windows and most likely expensive.

Well we can't argue with how quickly they moved to this one. While it is only bug fixes, they haven't skipped a beat moving forward on PC!

What? It's not even April 11th, and a insider build is already available?!

Well this year will be a double big updates they can't wait too much

It's happened with Redstone 2, what do you expect? :D

Woah that was pretty fast i think they want add lot of things to this update of windows which were left off from creators update

Redstone 3 wasn't about Mobile ? PCs first again ...

We don't know what's happening with W10M yet, it may be that W10 remains the hard focus because it's also the platform for mobile devices by ~Dec.

Coming soon ™ ... WM .. Only hope.. More mobiles not listed to able creator update...

What? Try re-reading my post, it's possibly not about W10M any more... LT it may have a role somewhere.... But prolly not for mid to top-end Phones/Tablets, that may be covered by W10 on ARM. We'll have to W&S, but everything has been slowly coalescing around that. P.S. I didn't downvote you, not sure who did....

WM phone not many to begin with..

Supported devices are only rumored yet.

Holy hell... One build and you are already drawing a final conclusion...

AFAIK they always start tweaking the OneCore on PC, then mobile and then Xbox

Eagerly waiting for mobile builds

Eagerly waiting for mobile builds

Nothing new in RS2 for Mobile, nothing new will happen with RS3 neither. Windows 10 Mobile is not dead, but it's not alive neither.

Change the control panel UI...

I think that one should be left alone. Without it, i do not feel home. I barely use "settings" in win10. Control panel is the boss

"Turning the night light schedule off in Settings now turns night light off immediately."
.
I actually like the current *slower* transition. Much pleasing to the eye.

Why writing about this? We would like to hear about new Samsung phones instead. Any updates to Android lately?

Yup, but no provider and no phone maker wants to use the latest Android. Maybe in a year or two...

You can go to Android Central..

LOL, dude people will downvote you.

Cause they do not get a bit of sarcasm, dumm allert

There's been no significant updates to Android in years.

Not really. Android has been very stagnant the last couple of years since the metro/material-design update.

Poeple will not get Your sarcasm :D

And they said they were going to wait until after creators update was released, but I guess there was a change of,plans

Apathy is starting to set in, after all the negative rumors on Mobile, that it doesn't even bother me that this is PC only anymore... Hopefully MS keeps launching great updates for Windows 10, I'm just not holding my breath anymore for Mobile.

It is the first damn build. Over react much?

Maybe so, but can you blame me?
It's more venting than anything else, I needed to get it off my chest.
Hopefully I'm wrong, but signs point to Mobile as we know it being long in the tooth.

I dont think he is actually. I have the same feeling. I've been a supporter since the start, but its getting harder to care these days.
That article the other day really brought something to light for me.. W10M should have been the bridge, even if it only had 5% market share. The lack of movement from MS is making the store irrelevant. At some point, there has to be SOMETING given or everyone else will not only catch MS, but surpass even their future plans. They're doing nothing.. and their public mindshare is suffering.

Sounds like they are getting a head start. Strike while the iron is hot.

Well redstone 3 is at least 50% ready if we think that many cancelled things from creators' update will come on redstone 3

Thanks for the heads up, maybe a good time to drop back to Slow for a while

I'm much less excited and willing to participate in fast or slow rings since the big FU annoucement regarding the CU on the 930/1520. I'm bitter. I will suggest a name for RS3, letscall it the 'Feature Update'.

Big "FU announcement," that's funny.

There has been no announcement, only rumors.

Even if they're true, there was no "FU announcement," they're 3 year old phones, and Microsoft already stated that 3 years is the max for update support. Sorry you didn't take that to heart. Although, there's always a way to hack your support, just search the forums.

Nothing surprise for me until it release the rs3 build for mobile

Yeah Me too.. And my 1520 not listed yet to able creator update:(

Getting an error 'the update was cancelled' so can't install. I haven't cancelled it myself

Same here. Unable to download and install.

Not just me then. I've sent it to feedback hub with a screenshot

Click on this link. The workaround was successful.
https://answers.microsoft.com/en-us/insider/forum/insider_wintp-insider_...

Thanks for that, will check it out when I'm back on the pc later

This seems to be working now, thanks!

Please, even if MS is doing well in the markets, but can we at least go slow? We haven't even seen what the creators update has and already Redstone? How are other platform take us seriously? MS has just started to walk, don't try to run. First give us the creator update let us use it. It's good to release but slow down the pace for sometimes.

Don't join Insider program if you don't want to test beta build constantly dude..

If you want to go slow, why are you in the fast ring?

The Creators update is a foundation base update. It contains mostly updating settings and quite a bit of the new features is cancelled hopefully coming in RS3 but I believe alot of what they want to do maybe limited by Onecore not being advance and expanded sufficiently to handled the processes because the new Intel and AMD chips should easily process these new features.

I've had creators update for about a month now, and I am finally getting used to it.

Use to being buggy? You mean:))

The Build for Mobile OS features Good Luck Microsoft

Any news for Fullscreen for Edge ?

Install no workie. Cancels by itself.

Up and running on my trusty 10 year old laptop.

Mine too Old Acer5610z, but had repeat of no Internet on first boot, had to disable Ethernet driver and refresh WiFi driver then re-boot to get on line.

This new share icon is a disaster.
The three connected heads made more sense and easier to understand.

it's 4,17,2017- 730 PM on the east coast USA and the new build 16170 is loading onto my Desktop PC. I hope it works OK. the creators update build works great. I.m kind of sad to see it go. Oh well onto a New adventure in microsoft sofware land

If you're a screenwriter or a playwright and use Final Draft on your Insider computer, you'll want to skip this one. It crashes on launch (FD9, at least).

Redstore 4 to 99999 never final version

This is not entirely related, but my Lumia 532 (testing device) doesn't want to update past 15063.2 on insider fast ring. Did they drop support for older phones in 15063.14?

They haven't released .14 for phones yet.

Btw, how's the experience of W10M on your 532? Is it slow?

It's actually pretty fast, sometimes faster than my Lumia 950 with the current build (which makes me think this update will make my 950 fly)

.14 was for pc only I think.

Instead of loads of people moaning about pc mobile I want this I want that has anyone installed RS3 16170 on there pc yet in the middle of updating one of my desktops at the moment will post how it goes later.

Took a very long time to install on my SB i7, so I'm guessing more than just fixes. Likely some under-the-hood updates to prep for future news goodies

I just noticed that with this build, the Store has the 'old style' graphics (thicker download progress bar, no download speed shown etc).

You'll need to update Store.

I've ended up updating a desktop and laptop of mine late last night so will play about today and let ya all know what I come across if anything.

Holy cow this install is slow. I am over 2 hours now and looks to be maybe another hour...no wait 30 seconds...no wait 2 days. Anyway...just seems to be taking way longer than any of the RS2 builds.

Didn't for me I have it on all 3 of my test machines and its running lovely on all 3 brilliant for the first Rs3 release.

Getting a few reports on the Nvidia Geforce forums that the 381.65 drivers fail to install on 16170. Can anyone see if this is the case for them?