Windows 10 build 17666 is now rolling out for Insiders with new features
By Zac Bowden last updated
New Insider build for Fast is rolling out with lots of new changes and features!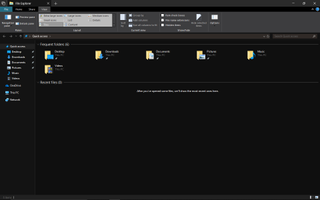 Microsoft is today releasing a new Windows 10 Redstone 5 Insider Preview build that's packing a whole bunch of new changes and features! Today's build is 17666 and is jampacked with a whole bunch of new changes and features, including the long-awaited Cloud Clipboard!
What's new in today's build?
Windows Sets
Bring on the acrylic! We love Fluent Design as much as you do – in today's build you'll find that Sets now have an acrylic title bar. We're also adjusting the window border so that it's now grey.
Recent Microsoft Edge tabs now show in Alt + Tab: Do you use Alt + Tab to quickly switch back and forth between apps? All of your recent Microsoft Edge tabs will now be included, not just the active one. Prefer it the old way? Use the "Pressing Alt + Tab shows the recently used…" setting in Multitasking Settings.
Should apps and websites open in a new window or a new tab? It's up to you! The Sets section of Multitasking Settings now lets you set your windowing preference. If you choose "Window", new windows won't open into a new tab unless you explicitly click the + or drag with your mouse. Choosing "Tab" opens any new windows invoked from your running apps into tabs. As a reminder, if you would like to exclude any particular app from Sets, you can do this from this same settings page.
Want to mute one of your web tabs? You can now do that! When a webpage in Sets starts playing audio, you'll now see a volume icon on the tab. Simply click it and the audio will mute, just like in Microsoft Edge.
Tabs will now restore with better performance – they'll open in the background and use no resources until you go to the tab. This means you can restore a lot of tabs at once with no issues.
Cloud Clipboard
Copy paste – it's something we all do, probably multiple times a day. But what do you do if you need to copy the same few things again and again? How do you copy content across your devices? Today we're addressing that and taking the clipboard to the next level – simply press WIN+V and you'll be presented with our brand-new clipboard experience! Not only can you can paste from the clipboard history, but you can also pin the items you find yourself using all the time. This history is roamed using the same technology which powers Timeline and Sets, which means you can access your clipboard across any PC with this build of Windows or higher.
Dark Theme in File Explorer
As many of you know, we added dark theme support to Windows based on your feedback. This setting is available under Settings > Personalization > Colors, and if you switch it any apps and system UI that support it will follow suit. Since releasing this feature, our top feedback request from you has been to update File Explorer to support dark theme, and with today's build it's happening! Along the way, we also added dark theme support to the File Explorer context menu, as well as the Common File Dialog (aka the Open and Save dialogs). Thanks again for everyone's feedback!
Notepad
Announced at Microsoft Build 2018, we're excited to let you know that in addition to Windows line endings (CRLF), with today's build Notepad now supports Unix/Linux line endings (LF) and Macintosh line endings (CR)!
You can now highlight text, right click, and select "Search with Bing" to search Bing.
Start menu
You may have noticed the theme of feedback throughout today's flight, and this announcement is no different. We understand that customizing your Windows experience is important to you – today we're adding the ability to name your tile folders! To create a tile folder in Start, just drag one tile on top of another for a second then release. Continue dropping as many tiles into the folder as you'd like. When you expand the folder, you'll see a new option to name it. The name will be visible when the folder is medium, wide, or large-sized. We appreciate everyone's feedback requesting this!
There's plenty more in this build too, so make sure you check out the Windows Blog for the entire changelog!
Zac Bowden is a Senior Editor at Windows Central. Bringing you exclusive coverage into the world of Windows 10 on PCs, tablets, phones, and more. Also an avid collector of rare Microsoft prototype devices! Keep in touch on Twitter: @zacbowden.
Agreed! Wasn't expecting so many new features this early in rs5 development 👍

Ohh Gosh.. This new design is terrible! Urgh! https://www.windowscentral.com/sites/wpcentral.com/files/styles/xlarge/p...

Great update! Been waiting for Cloud Clipboard since it was first announced, and there's some other good stuff in this update too!

In my opinion, the white File Explorer is better. And i like the dark mode, but now if I want to use it, the Explorer is going to be dark as well, so sad. Actually, the file explorer should receive a new design, this one is so old.

it will but on newer device
with cshell

I can bet my everything it wont

you can name tile Folder👀 on the desktop sweet
next they just need to move 😁

+985727293747 for the File Explorer! 📁

Oh man, and I'd just decided to hold off on the Insider's Program until closer to release. Being in constant beta is rough...but man, I want the clipboard and sets. Now. Using alternatives, but integrated in the OS would be sweet. Must...not...succumb....

Insiders Program is constant alpha. Public releases are constant beta.

Succumb. Succumb already!

Well they fixed the issue in 17661 (I think that was the previous fast ring build) that stopped me from going to RS5. I'm getting back on the fast ring!

I usually default to liking dark mode version of an app more but looking at the pic of dark mode File Explorer I'm not sure I'm liking what I'm seeing.

Dark mode is difficult make it right than everyone thinks. That's why Windows Phone was loved so much from fans who like dark mode. Well, for me this one is okay for the first build and they will keep improving it.
This is much better than rs4 Edge dark mode. I don't like how the address bar design is asking for attention.

I've been waiting for Acrylic/translucency in app titlebars since, like, 1507! :D

First wow rs 5 is amazing. So adding fluent to win32 allows legacy parts of the OS to go fluent too. That's a good idea because despite Andromeda and Polaris coming we may for a while still need Redstone so making them all look alike is good news. Along that line is the tile folder names which comes strait from mobile. And although not a lot of us left I do appreciate that my wp and surface can and do have 100% the same apps and start page experience. To me that is exactly what one windows means. Now if only action center would be the same somehow. Maybe on Andromeda that is evoked from the side.

Will dark theme file explorer be present on RS5 for public?

I don't need dark theme for File explorer, i need a complete revamp of File Explorer to adopt modern, metro and Fluent design like below... https://cdn.dribbble.com/users/1417988/screenshots/3626831/explorer_1x.png
Windows Central Newsletter
Get the best of Windows Central in in your inbox, every day!
Thank you for signing up to Windows Central. You will receive a verification email shortly.
There was a problem. Please refresh the page and try again.