The Windows 10 Creators Update rollout is now available for all supported devices
The Windows 10 Creators Update is now widely available to all customers with compatible Windows 10 devices. The phased rollout stage is now over!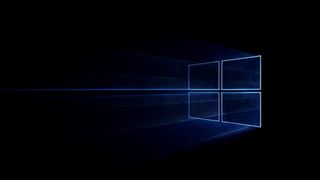 Microsoft has today announced that it has exited the phased rollout stage of the Windows 10 Creators Update, making the update available to all customers on devices that support the latest release of Windows 10. After just a few months of phasing the rollout, the update is now widely available.
If you're a Windows 10 user who haven't yet got the Creators Update via Windows Update, you should now start seeing that update available to you. The update is moving to "full availability for all compatible devices running Windows 10 globally via Windows Update. Similarly, our commercial customers should feel confident to deploy this release broadly across their organizations."
This means that Microsoft is now recommending its commercial customers to upgrade to the Creators Update too. Microsoft has also announced a minor change in its update release cycle that it announced just a couple of months ago, changing the name of the Current Branch and Current Branch for Business release channels:
The Long Term Servicing Branch has been renamed too, now called the Long Term Servicing Channel. This channel is for special devices, such as ATMs, point-of-service systems and more, where Microsoft releases updates in a similar pattern to how Windows development used to work. A major update will be made available in that channel every three year, over the twice a year update cadence for everybody else.
So the Creators Update is now the version of Windows 10 that Microsoft is broadly pushing. Are you going to upgrade to the Windows 10 Creators Update?
Get the Windows Central Newsletter
All the latest news, reviews, and guides for Windows and Xbox diehards.