The Windows 10 Creators Update rollout is now available for all supported devices
The Windows 10 Creators Update is now widely available to all customers with compatible Windows 10 devices. The phased rollout stage is now over!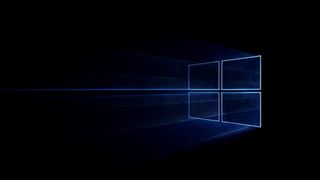 Microsoft has today announced that it has exited the phased rollout stage of the Windows 10 Creators Update, making the update available to all customers on devices that support the latest release of Windows 10. After just a few months of phasing the rollout, the update is now widely available.
If you're a Windows 10 user who haven't yet got the Creators Update via Windows Update, you should now start seeing that update available to you. The update is moving to "full availability for all compatible devices running Windows 10 globally via Windows Update. Similarly, our commercial customers should feel confident to deploy this release broadly across their organizations."
This means that Microsoft is now recommending its commercial customers to upgrade to the Creators Update too. Microsoft has also announced a minor change in its update release cycle that it announced just a couple of months ago, changing the name of the Current Branch and Current Branch for Business release channels:
The Long Term Servicing Branch has been renamed too, now called the Long Term Servicing Channel. This channel is for special devices, such as ATMs, point-of-service systems and more, where Microsoft releases updates in a similar pattern to how Windows development used to work. A major update will be made available in that channel every three year, over the twice a year update cadence for everybody else.
So the Creators Update is now the version of Windows 10 that Microsoft is broadly pushing. Are you going to upgrade to the Windows 10 Creators Update?
Zac Bowden is a Senior Editor at Windows Central. Bringing you exclusive coverage into the world of Windows 10 on PCs, tablets, phones, and more. Also an avid collector of rare Microsoft prototype devices! Keep in touch on Twitter: @zacbowden.
Already got it on my Home Devices, waiting to get it on my work laptop

I thought they were talking about the Fall CU..😄😄😄😄😄

MSFT people were crazy to have both with the same name. This will definitely confuse people.

Average consumer doesn't know the name of the first one. It'll be fine.

Me too, I'm experiencing install fail of this month's cumulative update and apps updates in Store repeatedly, hope this can fix this problem.

Does this include windows 10 mobile

No. The article would mention Windows 10 Mobile if it was for Windows 10 Mobile. All supported Windows 10 Mobile devices already have the Creators Update.

if you device is in the unsupported list : move to the release ring to get 15063. you will get continue to get update as for 15063. as long as stay in the release ring

No it doesn't although I do have it on my 950XL and 930 as well

Well that didn't take nearly long enough to finish rolling out. /s Maybe I shouldn't be so harsh, but when you are still rolling out your previous update as the release candidates for the next are just around the corner, the roll out cycle is way too long.

why would that matter ? it's a sliding window of updates, you get a stable version when it's ready for you, when your device gets all the right drivers I guess (or just is ready when it is really), and then you'll get the next stable one in 6 months. If you'd like sooner you can download and install. The most important thing is for releases to be stable

Agreed... I don't understand why people are whining about the timings of updates...

What?! there are people who still didn't have it? The Fall update is almost ready!!!

There are many of us without the update. I wasn't going to force it on my devices and run into a problem agin. So, hopefully, my 8 devices will now finally get it from the Windows Update.

Seriously, I think you absolutely deserve to be first in line with the next update!

I had to use the media creation tool about 2 days ago to get it after months of waiting

That's a shame, updating should be easy and at least available

Are you serious !! So who didn't knew how to download it were still waiting till now ? Microsoft do you even have some common sense of customer service and goodwill ?

it rolled out in waves to make sure no one would run in to any major bugs

Are you an idiot? umm, yes....

Microsoft has suicidal tendencies. They cannot decide between fight and change every ten second. They should start fighting for once. If not, well, windows mobile is their future, yeah, in the bad way.

I had problems on one computer whereby many of my installed apps (included Office 2016 apps) were no longer installed after the update. I wonder if this has been fixed now. I am trying again on that computer. We'll see - I have an image backup if needed.

Just received it on one of my umpteen PCs last week through Windows Update, incapacitated it until I was able to restore to an earlier build. Needless to say, we're a bit sceptical about installing on the others.

Windows 10 enterprise also getting this feature. Right now my pc have 1607. But when I check the update it already show up to date. But when I use update assistant it showing me 1506 u have to update but it also says your OS is not supporting.

Talk to your IT-guy at work.

thought that wz The Fall.......funny indeed

Still your device is up to date here

Is the update available to Lumia 535 also now?

For mobiles also or pc only

I thought it was the Creators Update 2 xD

Get more . . . Remix 3D does not support Korea. That's sad.😟
Windows Central Newsletter
Thank you for signing up to Windows Central. You will receive a verification email shortly.
There was a problem. Please refresh the page and try again.