The launch of Windows 10 didn't stem the decline of PC shipments during 2015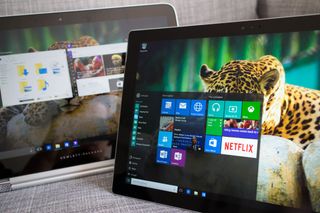 Windows 10 and the launch of several new devices wasn't enough to keep PC shipments from going down worldwide in the fourth quarter of 2015. Research firm Gartner says shipments went down by 8.3% to 75.7 million units while IDC claims they experienced a year-on-year decline of 10.6% with just 71.9 million units shipped.
For the entire year of 2015, Gartner says PC shipments totalled 288.7 million units, down 8% compared to 2014. IDC says PC unit shipments went down 10.4% in 2015, with shipments of 276.2 million units. Lenovo was the largest PC hardware vendor worldwide while HP retained the top position in the US.
You may remember that in the fall of 2015, Microsoft teamed up with Intel, HP, Dell and Lenovo to help fund the "PC Does What?" marketing and advertising campaign in the US. The idea was to show consumers that new PCs, in general, can do more than the ones many people are still using but bought several years ago. However, it looks like that effort was not effective as shipments of PCs in the US went down by 3.1%, according to Gartner or by 4.3% if you believe IDC's numbers.
What happened? Gartner analyst Mikako Kitagawa stated:
Also, IDC believes the release of the free update to Windows 10 caused some consumers in the US to hold off on buying a new PC in favor of simply upgrading to the new OS.
Despite these gloomy figures, both IDC and Gartner are projecting PC shipments to start rebounding in 2016. IDC stated:
Get the Windows Central Newsletter
All the latest news, reviews, and guides for Windows and Xbox diehards.