Microsoft enters last leg of development on the Windows 10 Fall Creators Update
The Windows 10 Fall Creators Update is now at its last leg of development internally, meaning the next couple of months will be focused on bug fixes and house-keeping before launch.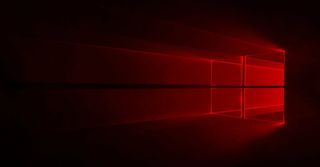 With just a couple months to go before sign-off, development on Microsoft's next feature update for Windows 10 known as the Fall Creators Update has entered its last leg of development internally. This means that from here on out, Microsoft will be mostly focused on readying up the OS for release by squashing bugs, improving performance and doing a bit of house-keeping before launch. This is a typical part of Windows development and is right on schedule.
We may still get a few smaller features show up between now and release, but we won't be seeing anymore big new features or changes from here on out.
My contacts say that internally, Microsoft is now compiling builds in the rs3_release development branch. This is the branch where Microsoft will compile the release build of the Fall Creators Update, just like with the Anniversary Update and Creators Update, which had its release builds compiled in rs1_release and rs2_release branches respectively. I expect Microsoft will start rolling out rs3_release builds for testing to Insiders in the next few weeks.
While development of the Fall Creators Update is on track, some might argue that Microsoft has cut a lot of what it originally had planned for this release. That's not necessarily a bad thing, of course, cutting features allow Microsoft more time to perfect them before they're readily available to the public. It also means Microsoft can keep on schedule without needing to delay an entire release if one or several features won't be ready in time for it.
Still, with things like Timeline and Cloud Clipboard, two blockbuster features, not coming in this release, the Fall Creators Update is turning out to be much more of a minor update than originally expected. There are lots of other improvements to enjoy, however, including OneDrive placeholders, Story Remix, My People, Edge improvements, Fluent Design and many more general enhancements to the OS that users are going to appreciate.
Regarding Windows 10 Mobile, it's unclear of Mobile development follows the same release cycle as PC anymore. In the past, with the Anniversary Update and Creators Update, it did, but with feature2 there's no reason for PC and Mobile releases to be tied together. I'm just speculating, but considering we're still waiting for Microsoft to add new enterprise features to Mobile, I doubt it'll be finalized alongside the PC version.
Of course, now that the Fall Creators Update on PC is winding down development, Microsoft is already hard at work on the update coming after it, codenamed Redstone 4. Insiders will learn more about Redstone 4 shortly after the Fall Creators Update is finalized, which we're expecting to happen sometime in September. Redstone 4 will include features such as Timeline, which was cut from the Fall Creators Update release, as well as new yet to be announced features.
What are you most looking forward to from the Insider Program over the next year? Let us know in the comments!
Get the Windows Central Newsletter
All the latest news, reviews, and guides for Windows and Xbox diehards.