The latest Windows 10 preview for phones still won't work with some Lumia 640 devices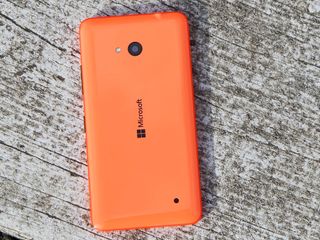 Microsoft launched the new 10080 preview build of Windows 10 for phones Thursday, but this new version of the OS still won't work with some models of the Lumia 640, due to an OS upgrade path issue.
You may remember that the last Windows 10 for phones preview had a similar issue with some Lumia 640 devices, and it appears that same kind of bug is present with the 10080 build. Specifically, if your Lumia 640 has either OS version ​8.10.15127.138 or ​8.10.15135.146 installed, the new Windows 10 for phones preview cannot be installed.
A rep for Microsoft explained what was going on in a company support message board:
Microsoft is still working on a solution to this problem but the rep added, "It's going to take a bit of work to complete this." They hope to have an update on this situation sometime early next week
Source: Microsoft Community (opens in new tab)
Why would you run the preview on a new phone? I have tried it twice. It isn't even close to ready for daily use, and thanks to the new start screen wallpaper it is ugly as heck.

You cam change it back to normal in this build but from what I've seen, no one should dare use this with their daily driver

I like the new customization options in this build... The transparency slider and extra color really help.... Along with the "in-tile" option from 8.1

Nonsense... I'm using now as I type as my daily driver

I back you. I'm also using it as my daily driver. I like using the new office and outlook. Few other features also nice though there are some bugs which will fixed on the final version.

I disagree, I am using this as a driver and its fine. Lumia 1520 No one should use this as a driver if they have no idea about programing and how mobile devices really operate.

So, how is your extensive experience with programming making your build more stable❓ Because, I'm no fool when it comes to technical things, but even after getting the TP to run its best on my 1520 I couldn't in any way use this as my daily driver.. Almost could, but just not quite there...
.......
Your comment makes it sound as though you're doing some kinda post development with your device... Lol. Really❔ Sounds a little boastful to me...

I cannot confirm anything of what I am about to say, however: looking at videos where Joe Belfiore at Microsoft demonstrate new features of Windows 10 Mobile, it seems he always uses a Lumia 1520 every time. Therefore, I just have this feeling that the early Windows 10 builds are highly optimised to that specific phone, while other phones are sort of in a "compatible state", rather 8-) I have only tried it out on my secondary phone, the Snapdragon S4-powered Lumia 920 with 1 GB RAM. It works "okay", but I am not going to use it with a SIM card at all until the current MMS issue and Store Beta pending problem is solved. I expect a "slow ring" update to address this eventually. Maybe next Thursday, who knows?

I can agree with that. I have a Lumia 635 and its not nearly as nice with windows 10. But on the side note, this is the first version of 10 for phones that I feel safe putting on my sons Lumia. I have been running for almost 24 hours now with no crashes or shutdowns. I got about 5 day on the last build even with my 1520 but my 635 never crashed.

I don't know my 635 is running relaitvely nice for being preview, I mean I could see the end result increasing my phones performance and battery if that is even possible. I just think it is coming along nice, with lots of work to do, but this build does not seem utterly broken and destructive like the last 3 builds.

I agree, my 635 is running great but I can now tell that the OS is amazing on the 1520. Of course we all should expect it to be different on the giant phone LOL. As far as "but not destructive like the last 3 builds" I agree 100% this is a nice build but yes, lots more needed.

Lol.. No, the 1520 doesn't run it well at all.. Especially the 1080p screen.. Nothing fits right throughout the OS...
.......
I have heard a lot of good experiences with the TP, and 5xx devices.... Man, we never actually see Joes screen.. A lot of that stuff is purely simulation, and they even admit it sometimes...
Nevertheless, I was wondering the same thing... Why does his device, with an old ass build, run so well for demo's..... Hhhuuuummmmmmmm

Developers Preview came out in April 2014... Very usable as your daily driver... Pretty much final software...
........
I think a lot of people were expecting a similar program (over 12 months later) for W10...... Obviously, there is much more development that needs to be done for WM10 than for WP8.1, which was really just an update to 8.0...
........
IDK.... I wonder if Apple, or Google, would still hit the 12 month mark if they were attempting this same type of monumental convergence.. You can't help but wonder that.... Something tells me they probably would, which always leaves us wondering what MS is doing different... And, that's keeping in mind that Apple still maintains a high level of quality, and with consistent launch dates.... Just a thought.

I have not been a believer based on the builds we have seen until now... but this last one is turning it around I have to say. Some of the polish is coming back. However, I have still come across a lot of bugs and certainly wouldn't recommend using it on your primary phone. Most news apps seem to crash immediately (NBC and USA Today for example), and the tiles frequently become completely unresponsive requiring a complete restart before I can open anything. But, it seems like they are getting somewhere... I'm testing it on a 635 btw.

Yeah, it was pretty interesting.... Give it 50-100 more internal builds, or so, then they should have something seriously good... This time July we should have something comparable to last years DP..

I think it's much better, if it doesn't work on the Lumia 640... this Build is really not for daily use!!


Agreed, the last thing WP needs is a new user installing it on their shiny new toy.

Its the most stable build for phones till now...that's what I feel...

Agreed... Still got a long way to go though

First run at it for me with the m8 and I'm loving it! Going back to 8.1 Definitely not an option

Well, at least​ you've tried it, is it that difficult to install, play with it for a little and reinstall 8.1 back? ​

Its a fairly stable build in comparison but not nearly ready for daily drivers (got into reboot loop twice within these 24 hrs) & best to not use it on a brand new phone, unless you got the cash to shell

I'd like a 640xl in black to replace my 820... :-(

It also should be said that Windows 10 offers very few new features to phone users. On the desktop it is a huge improvement over Windows 8, but on the phone it is an incremental update to WP 8.1

Wth! Oh we're sorry but our newest os is not compatible with our newest phones. This is just too funny.

It's NOT the newest OS. It's a (install at your own risk) preview of a future OS.

Right. But why they announced the 640 was added into the list of supported phones when they knew it is not true?

Have it on one of my old 920's, but won't even consider to install it on either my 1020 or 640...
If anyone gets a bricked phone, it's not exactly like we weren't warned beforehand. It's completely at own risk and no warranty given...

Far from the newest OS. We're lucky to even test it so early in the process. But funny comment btw.

Any1 who has tried the build on his 720 .!! Want to know the experience :)

Tried It on my L625 and works much more better than Last Build and I can't even think about rolling back to 8.1 and loose the all new Office Apps and tile transparency control..

Wait! You're a L625 user? Guess I ain't alone after all.

Installed on my 730. Works pretty good. :) installed it on my 1520 and I had to roll back to 8.1.

So I'll take it this is the same issue as the M8 has? If so it's less to do with the device itself and more to do with GDR2

Most stable release... The latest build 10080 made lots of phones unusable: http://forums.windowscentral.com/windows-10-mobile/356605-win10-build-10080-start-screen-85%94-issue.html

Already installed on my L625.. Which is my only device and the new build Is rocking..

Thanks god, I would not install Windows 10 on my handsome mobile Lumia 1520. I will update when it will released full version because we are not trial user.

Don't include me in that 'We'

Don't think that its you, coz we r customer not worker of MS.

This guy should never be provided with any future win10 updates.

Honestly, window 10 graphics are very dull, MS must improved their graphics.

MS must add regional language of the Cortana.

Cortana doesn't even launch.. Well, I don't use Cortana as much.. So not a deal breaker for me

Dear Yasar i will guide how to use plz tell me your native place

There are two tiles for cortana now, the current one doesn't work but the new one does!

Plz tell me what r two tiles.

I think its alpha and beta

Check out your app list you will see two apps maybe it'll appears as a search app, I can't show you a screenshot here.

Have to say! You're missing out on a lot!

What a hell yasar it was already launch. I think u r sleeping

Will the update be available for HTC att&t 8x

Tried the TP on my 1520 again.... I was really hopeful that this build would be more stable, and it actually is a bit once you wipe your device a few times... Nevertheless, it's just too damn rough again, so I had to revert back...
........
Here's my issue with the TP... All the warnings are there, and we all know that it's Alpha software, so there shouldn't be any expectations to be able to use this as your daily driver, and that's fine... I think the thing that has so many people so anxious, and expecting the TP to be way more polished, is the fact that it was mid April 2014 when the Developers Preview for WP8.1 came out, and it was largely beta quality... It had its bugs at first, but with week, and sometimes twice a week, updates,, it was surely usable on your primary device.... Not, that this program isn't great, and we really don't have anything to complain about, but I guess over a year later we expected a little more as far as polish for the program..... After all, this is a program for MS to save resources.. They're using us to help them develop, and troubleshoot the OS, and involving the non average consumer has tremendous benefits,, much more than stupid case studies by average consumers who don't know what they are even evaluating.... My point is, MS help us help you, and seriously get on the fast track with these builds... Mobile is top priority, and apps are fueled by pocketable mobile devices...
®®®®®®®®®®®®®®®
Nevertheless, the program is awesome, and from what I see of the current build Windows mobile is gonna be seriously competitive, finally doing something new, which we haven't seen in a long time in the smartphone industry.... Those office apps are killer, and I love the new design of the music app.... Exploding tiles would be sick❕........ The people hub, though.. SMDH... Lol.

Friends any1 tried this build on Lumia 1320 plz share ur experience..........

It seems to me that the problem lies at the DSMs of packages.

Yup anyone that used Chinese proxy hack to get 1st build on their 930 are also blocked from or missing coding for new build and prevented from reverting to previous version. Thank god the first build is pretty solid as the 2nd and 3rd build has bricked 2x 920 and 1x 530 also but another 530 is prevented from getting enough flash for download of update by that 2nd builds use of onboard flash caused inability to then delete, export even view so it's a working brick that used every kb of its 8gb flash that now can't download anything and low storage screen on every 30 min. Hope someone at MS involved with pc build would help out this team as clearly not taking in any of our feedback on bugs and how to resolve etc etc... Tech preview is fine we have been warned of this but we also got told w10 at least the first build would not work on 930/1520 but those of us that did using 735 I.d proxy have proved it not only works it's the best version by a long shot. Microsoft u have not dropped the ball... You shot it then made a better one for your opponent. Clearly these 'tech' guys joe and Gabe think most of us knowledgeable enough to understand the risks and processes are dumber than dry dig shit and every single os/ui team leader has been just a pr bullshitter..... Everyone of them have been proved wrong immediately and never respond.

Wow, you really are a man that Microsoft shouldn't mess with aren't you? Especially when you call out Gabe and Joey like that....
A few corrections tho. The 530 issue was fixed and the latest recovery took should unbrick any of your devices.
If you really are as unhappy with Microsofts efforts at creating a mobile OS, why don't you create one from scratch?

This build works very well on Lumia 520, I'm impressed over the last number of builds and it is somewhat stable now. Now Lumia 930, 640 different kettle of fish. I had to roll back to 8.1 simply because my 930 was inoperable. I don't consider this buggy and that I should except my device to be bricked as a matter of course. Did no one in the inside ring come across any of these issues and decide to hold off for a few days to sort some of these problems out. I signed up to test and I'm disappointed that I cannot run this build. My desktop is powering along and a summer release is very possible, WP10 October !

The update didn't work on my 635. The phone stuck with the message "Loading...". A hard reset fixed it.

Looks like my 3 hour old cricket 640 will have to wait :( on the plus side the phone is pretty damn quick as it sits now.

I keep having to hard reset my l920. It works for a little while then my start screen disappears

Tried it on my spare 620. Worked like a charm, till I thought to reset just for kicks. Stuck with device that's missing a lot of apps including settings. LOL.
Will reset tomorrow when I get some time. The last build took over an hour to install.

Thanks for the great explain MS ❤

Only just took the plunge and was surprised at just how unready it is. I would definitely not recommend you install unless you really are prepared to assist the clearly ongoing development.

this new build doesn't work on HTC 8x.. Oh wait there is no build for that mobile.... Fuck you Microsoft! :@

Lost my SMS "messages" tile can open from app list but can't pin to start... Anybody else ran into this?

i have Lumia930 and after instaling WP1P update my Lumia it want open .... what to do ?

This last update has left my 920 very slow and unresponsive. The previous release was much better. I've even had to reset due to the standby button going completely stupid and non functional.

This release is great....but damn my phone (625) is shutting off or the screen going black and unresponsive. The update is very very unstable....firstly...unable to pin apps to the start screen, alarm can't be manually turn off (have to turn off phone), apps take a while to open....the wifi is always on....(regardless how many times i turn it off) sometimes the apps on the start just move without being touched. Just a total headache.

Installed on my 1520, all it did for two days was say "loading" when I unlocked it, so I did a hard reset, lost everything, and now it won't let me sign in with my msa...

I got the preview for my 930. I got the"loading"bug. I did a hard reset.I managed to get the start screen up. There was no settings menu, no camera and no edge. The ui was bad as well.I went back to Windows phone 8.1 using the recovery tool. Now going to wait for the official release like I should have done!

Take heart, next build will work (there will be of course many bugs). The back lash has been great with this build and indeed it is not acceptable. It is extremely difficult to test new software when the device it supposedly should run on dies. Makes no sense what so ever.

Hey...Mmy HTC 8x worn't trun on when i trying to factory resat to press Power off button & volume down button it just vibrate but it's not power on i don't understand what's happen going on if you guy's know about this so please help me ...
Windows Central Newsletter
Thank you for signing up to Windows Central. You will receive a verification email shortly.
There was a problem. Please refresh the page and try again.