Windows 10 UWP apps will be available for Xbox One owners sometime this summer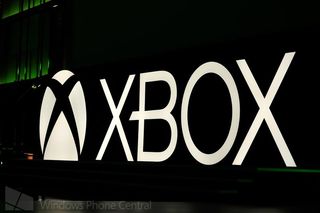 Microsoft now says that Windows 10 apps that are developed under the Universal Windows Platform (UWP) will be available for download to Xbox One owners sometime this summer.
Business Insider reports that during a session at this week's a session at the Game Developers Conference offered some more information from Microsoft's Xbox Advanced Technology Group boss Jason Ronald:
Ronald also stated that developers could make a UWP-based game that just targets the Xbox One console
Microsoft is expect to reveal more information on how UWP apps will work on the Xbox One in two weeks at its Build 2016 developer conference on March 30.
Really hoping for demos and tooling release this month at //build/. So excited :D Zachary Bowling - ZAD Apps

I completely forgot Build was this month.

25th man, gonna be great :D

It's actually March 30-April 2.

Yeah build just keeps on getting better, software is cool again!

Cant really rely on what they say there though

Along those lines, a clear plan for the future of Xamarin would be awesome. Sent from my more personal computer

Oh do piss off Kevin, there's a good little mong.

I want to be able to share a video clip straight to twitter via Xbox. Haha that would be awesome.

You can already do that Posted via the Windows Central App for Android

you can already do that :/

Or facebook... Posted via the Windows Central App for Android

Here come the crapps to ruin our platform

They've already wrecked your spelling, they're very powerful. Posted via the Windows Central App for Android

Pretty powerful cold otc meds

@FarStrider2001, "Our platform"? Aren't you over stepping your bounds here? :P There is no "I" and "we" let alone "our" as you're not speaking for everyone here :P.

Nice, there are some cool apps that I'd like to see running on my Xbox.

Other than having set hardware to build for, why limit your audience to just the Xbox when you can access the wallets of over 200,000,000 people?

I can play Asphalt 8 on Xbox one :D

Unfortunately, Asphalt 8 isn't a UWP app. So we will not be able to play it on our Xbox Ones. Asphalt 8 was coded around the old Windows 8/WP8 universal app initiative and not the new Windows 10 Universal Windows Platform.

Ohh.yeah..Forgot about that :( Hope more Indie games will come to Xbox One for casual timepass gaming :)

Nice! HDHomeRun has their DVR app ready to go (already on PC and phone), just waiting for MS to make it possible on the Xbox.

Emulators, pretty please!

@Alpatron, emulators on a console is a murky grey area :P.

Who cares? UWP has been uninspiring so far. I can't even continue the same playlist I was listening to on my phone when I switch to my tablet. Which is the kind of basic functionality I would expect from a Universal platform.

That was possible to implement in Windows 8 (and also before then as long as you transfer that state between devices somehow), people just haven't - One of the first demos I saw at a Windows 8 intro day was an app that played a video, you pause it on one device, opened the app on the other device and it loaded back to the specific position. It was a simple example obviously, but it showed the idea. Maybe they have plans for something more baked into the OS that persists state across devices, but you can do it with basic settings roaming for example - I guess it's not considered a huge

See, that's what I want. Streaming services like Netflix and Stan have already achieved it, why not Microsoft?

So much arrogance in just two words.

I take it support will come with Redstone for Xbox?

"Sometimes this summer" :D aaaaand here we go again. It's always "sometimes *part of the year or month*" With Microsoft. And then it gets delayed... Lol

That's because there's always things to work on. When something is released the next thing is coming soon.

You obviously have never worked in IT, have you?

I'm looking forward to playing casual game apps on my big screen without a display adapter.

Need those dev tools and VS updates first... I'd love to be able to debug on my own console. -Mach 8 Solutions, LLC a software company.
Http://mach8solutions.com

So, they had me excited for this when they announced Windows 10 was coming to Xbox One, but why is it taking this long?!

Microsoft must make windows 10 for TVs with UWP , just like android tv that would be amazing Posted via the Windows Central App for Android

Maybe via W10 iOT, as a wearable for the TV.

Wow! Something to look forward to!!!! Posted via the Samsung Galaxy Note 5

Slingbox app on Xbox One would be awesome.
Windows Central Newsletter
Get the best of Windows Central in in your inbox, every day!
Thank you for signing up to Windows Central. You will receive a verification email shortly.
There was a problem. Please refresh the page and try again.