Windows 10 version of Ori and the Blind Forest: Definitive Edition delayed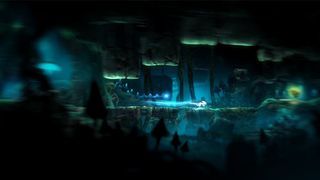 PC gamers on Steam and on Windows 10 will have to wait a bit longer to play Ori and the Blind Forest: Definitive Edition. Microsoft has confirmed the game won't be released for those platforms as planned on March 11.
In a chat with Xbox Wire (opens in new tab), Microsoft Studios' Mark Coates stated:
A new release date for the game on Windows 10 and Steam was not announced.
What's new in this version, and how do those of us who already have the game get the new stuff?

Two new areas, new skills, some new features, and dififculty level options. From what I gather, it is an entirely new game (not an update). New players will need to buy it for $20. If you already had it on Xbox One, this new version is $5. Didnt see anything stating save progress carries over, though.

Nevermind, found the answer. $5 to upgrade. Totally worth it. Love this game. As a side note, is there a way to edit comments in the W10 Mobile app?

This game was included with by Xbone. Its pretty good.

Moon Studios' sidescrolling exploration-platformer Ori and the Blind Forest captured players' hearts when it debuted on Xbox One last year. And starting March 11, it's getting the star treatment with the release of Ori and the Blind Forest: Definitive Edition for Xbox One, which delivers a multitude of new areas, difficulty options, and gameplay upgrades that should appeal to both new and seasoned Ori players. Current owners of Ori and the Blind Forest can upgrade to the Definitive Edition for $4.99, while all new players can pick up the full game for $19.99, which includes the original Ori. Fans can also purchase official merchandise at the new Ori and The Blind Forest shop. As you can see from the trailer above, it's a lot to unpack… so we sat down with Microsoft Studios' Mark Coates, Executive Producer, to break down what fans will discover in the Definitive Edition – and what makes Ori and the Blind Forest such a special, one-of-a-kind journey.

Just glad it's getting a Windows store version

Glad its coming, but all the games I want are having issues! Fable Legends: Cancelled. Gigantic: Probably gonna die. Ori: Delayed. :( Sent from Narnia

I really want to see Moon Studios do a kart racer! Ori kart anyone!?

Anyone know the specs needed to play this on windows 10 ? Posted via the Windows Central App for Android

I would prefer a cross-buy support. I already have the original game on Xbox One. Now if I have to buy it again on Xbox (thank God there's discount!) and again on PC, that going to be a overkill.

Will this be a UWP/cross platform-buy game (buy the xb1 version and get win 10 version for free)?

"Microsoft" and "Delay" are two words that always come together apparently.

Delays were common in the video game industry long before Microsoft got involved. Anyway, I'll take a delayed game over a rushed one any day. Quality takes time.

Speaking of cross buy, I just pre-ordered Quantum Break for Xbone and I get a free Windows 10 copy and you get a free Xbox 360 Alan Wake which is backwards compatible on Xbone. Quite the cross over deal in all directions.

Is there any plan for windows mobile 10..?

I hope not. This game would be unplayable with touch screen controls.

I could be wrong but i already can see them delaying the Windows 10 version of Quantum Break too, fortunately i'm gonna preorder it on Xbox One so i'll get both PC and console version and if PC release will be pushed forward i'll be able to play it on Xbox One from day one
Windows Central Newsletter
Get the best of Windows Central in in your inbox, every day!
Thank you for signing up to Windows Central. You will receive a verification email shortly.
There was a problem. Please refresh the page and try again.