Windows Central Game Awards 2021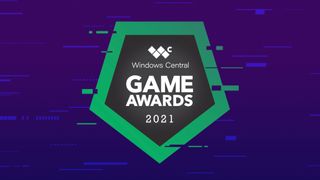 (Image credit: Windows Central)
It's been another monumental year for video games, and whether eyeing the latest blockbusters or quirkiest indies, this year has presented something for everyone. We've seen an acclaimed lineup of games and hardware throughout 2021, and with the year-end fast approaching, it's now time to celebrate those that left their mark at Windows Central.
Global events continue to shape our lives, and while the world is steadily reopening, we're still reliant on daily Zoom calls and social distancing. The ongoing global chip shortage has throttled console stock amid high demand, while top publishers announce game delay after game delay. But digital entertainment also plays a more crucial role than ever, not only passing the time but presenting new ways to connect while apart.
This year has also proven a thrilling start to a new generation, with Xbox Series X and PlayStation 5 marking a significant leap for consoles, and NVIDIA and AMD continue to disrupt the PC space. It's raised the bar for gaming experiences we can expect, with amped visuals, increasingly complex worlds, and shortened load times all tied to these gains.
This is our roundup of the best games and best gaming tech chosen by our illustrious panel of hardcore gaming writers and editors. We're a Microsoft blog first and foremost, meaning everything compatible with Microsoft hardware or software is fair game for a nomination as we look back on another excellent year for gaming. Don't forget to check out our broader Windows Central Awards, too, for a deeper dive into hardware and services.
These are the Windows Central Game Awards for 2021.
Best Games of 2021
Game Industry Awards of 2021
Best Gaming Hardware and Accessories of 2021