Windows Central's new homepage and you
Windows Central has a modern new look and feel that we think you'll love. But there are a few things you should know if you want to get the most from our latest site design.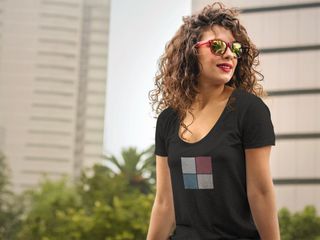 If you're a frequent Windows Central reader, you may have noticed a big change to our homepage today. That's because it's completely new and different! (And awesome, or at least we think so.)
Window Central's homepage makeover
The tech world, and indeed the Windows world, is always changing. So are we. We want our website to feel as modern as, say, a new Surface Pro, so our tech team is always working diligently behind the scenes to make sure Windows Central delivers the absolute best reader experience possible. That's why we recently made some important changes to our home page.
The biggest tweak has to do with the way our stories are organized on the home page and where all of the latest posts appear. The idea here is to better group related stories into "Hubs" on the home page (and on the larger site) to make it easier for you to find the specific types of articles you seek. This also helps us deliver the most relevant stories to different types of readers.
For example, Jez Corden, Windows Central's Xbox editor, is curating a fantastic gaming Hub. If it's Xbox or PC gaming insight you seek, you need only visit Jez's Hub. If you want to quickly find anything and everything Windows 10, but would rather avoid some of the gaming stuff, you can simply bookmark the Windows 10 Hub. It's kind of like getting your own personalized Windows Central page.
Some (but not all) of our new Hubs let you set them as default Windows Central home pages, too. You just click the checkmark box at the top of the page next to "Make this your home page," and you're good to go. That page will then appear when you type WindowsCentral.com into your browser. If you want to default back to our main home page, just uncheck that box. Easy peasy.
Sounds great, right?
It is! However, if you visited our home page regularly in the past to see the latest content, you might be slightly confused at first. That's because our new page no longer displays only the newest content in the traditional "stream" our readers are used to. But no worries. If you're simply not a fan of change — and we certainly understand, if so — it couldn't be easier to find all of our newest posts. Just visit our Most Recent Hub and check the box next to "Make this your homepage."
It might take a little getting used to. But we love the new homepage design already, and we're certain you will too.
So, whadaya think?
Take some time, kick around the new site layout, read some posts, and then hit the forum link below to let us know your thoughts. The new design is, well … new. So we expect to find a few kinks to work out here and there. We welcome any and all feedback and look forward to hearing from you.
From the forums: All your feedback on Windows Central's new homepage
(P.S. Those of you who use our Windows 10 app have probably noticed that it needs some work. We are well aware of the issues with the app, and we're not happy about them either. But we're cooking up fixes as you read this. So stay tuned.)
— Al Sacco, Windows Central managing editor (and big fan of the new homepage)
Windows Central Newsletter
Get the best of Windows Central in in your inbox, every day!
Al Sacco is content director of Future PLC's Mobile Technology Vertical, which includes AndroidCentral.com, iMore.com and WindowsCentral.com. He is a veteran reporter, writer, reviewer and editor who has professionally covered and evaluated IT and mobile technology, and countless associated gadgets and accessories, for more than a decade. You can keep up with Al on Twitter and Instagram.
Windows Central Newsletter
Thank you for signing up to Windows Central. You will receive a verification email shortly.
There was a problem. Please refresh the page and try again.