Windows Insider, Xbox Preview programs will merge after Windows 10 Anniversary Update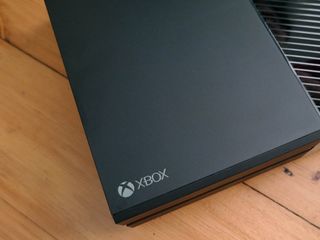 If you are a part of the Windows Insider program for testing future builds of Windows 10 and Windows 10 Mobile, you will be joined in the near future by your counterparts on the Xbox preview program, and vice-versa. Microsoft's Windows and Devices head Terry Myerson has revealed that both programs will merge after release of the Windows 10 Anniversary Update sometime this summer.
Myerson revealed that tidbit in a chat with Paul Thurrott of Thurrott.com as part of Build 2016:
There's no word on how this merge will be handled, but it certainly sounds like the Xbox One will be a true Windows 10 PC device after the big update.
Windows Central Newsletter
Get the best of Windows Central in in your inbox, every day!
When I heard about background music I felt a relief. I mean, I always said I can wait and all but some times when I solo I rly miss the feature. I now I am rather curious on the "more features to announce at E3"!

It's one of the reasons Forza doesn't get much play time these days. Custom soundtracks always used to add to racing games and I can't wait for it to come back.

Anniversary Update not coming to Mobile what I don't understand? It was Redstone and it will be coming to Mobile. They really doesn't using Mobile term, we get it they unified platforms all of them Windows okay. Posted on Lumia 930 with
Windows 10 Mobile

What are you trying to say, is English your 1st language? Please clarify what you're asking.

Redstone 1 is the anniversary update. Supported phones will get it around the same time as all the other Win 10 devices.

Windows 10 = HoloLens, Xbox, PC, Phone, Tablet, IoT.... Anniversary Update (codename Redstone) Will release for windows 10 later this year on supported devices. Supported devices on mobile can be found on the Windows 10 mobile release blog post. Posted from Crappy Old Laptop

This makes me happy! As a windows insider I've been wanting to join the Xbox Preview Program for so long so I can test Continuum wirelessly and other bits!

Yeah, I applied for the Xbox Preview Program, but got passed over too. Posted from Windows Central for Windows 10

Oh good. I gave my gamertag out on another site and I still get hounded for invites. Glad they're streamlining the beta participation across the One WIndows.

I put mine out here, in the forums. Last e3, it went thermo nuclear. I'd get message notifications flying in, I nearly recorded it for YouTube, it was that busy.

Where are the new live tiles features they have been teasing

I think we're meant to be seeing those on Friday

since I'm in both programs this will make things easier for me, I need to upgrade from my Lumia 925

What if you wanna exclude one device from receiving previews? Anyone knows if this is possible? Or do you have to receive previews on all devices when you are in Windows insider after the redstone update? Posted via the Windows Central App for Android

You can opt out, it's device specific, not account specific. I'm an insider on my phone but not my laptop. Same Microsoft account though.

Wonder if they'll still extend people's service contracts for their xb1's in the program or offer us in parting ways the opportunity to buy into the service contract for those of us who added a newly purchased xb1 to preview

Ugh I really want to try out the dev mode preview, but I can't be in the dev preview program because I'm also in the Xbox One Preview program... I have to choose one or the other and at the moment I'd rather stay in the Xbox One Preview program unless the dev program still let's me stay on par with the preview program update-wise.
Windows Central Newsletter
Thank you for signing up to Windows Central. You will receive a verification email shortly.
There was a problem. Please refresh the page and try again.