PlayStation VR2 appears ready to compete with the full VR market. That's bad news for Windows Mixed Reality.
New details about PlayStation VR2 at CES 2022 have me thinking about the future of Windows Mixed Reality.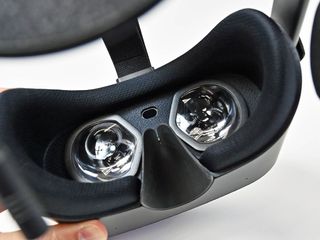 (Image credit: Windows Central)
CES 2022 has so far been a maelstrom of desktop and laptop PCs, monitors, processors, and graphics cards here at Windows Central. Sony's unveiling of the PlayStation VR2 specs, official name, and first game on Jan. 4 sort of passed me by, only hitting my feed the next morning. It was definitely the biggest VR news to come out of the exhibition, overshadowing Panasonic's lightweight, compact MeganeX headset compatible with SteamVR.
The original PSVR experience was a relatively inexpensive portal into a virtual world for those already with a PlayStation 4. No knock there, I enjoyed PSVR a lot. The PSVR2, on the other hand, looks ready to become a main competitor in the full VR space, competing with the likes of the HP Reverb G2, Valve Index, and the Oculus/Meta Quest 2.
This got me thinking about Microsoft and its Windows Mixed Reality (WMR) platform, which has been sitting (mostly) stagnant for the last couple of years. The PSVR2 has the right specs to be a big hit with all fans of VR, and the current strategy of "let it ride" for the WMR platform isn't really an intriguing alternative for those shopping around.
Updating PSVR for the next generation
The PSVR2 wasn't a secret — new controllers were unveiled March 2021 — but CES 2022 was the first time that Sony confirmed some concrete specs for the head-mounted display (HMD) and PSVR2 Sense controllers. Judging by the numbers, it's clear that Sony isn't taking a light approach to VR integration with its PlayStation 5 console.
Swipe to scroll horizontally
Category
PSVR2
HP Reverb G2
Valve Index
Quest 2
Display
OLED
Dual 2.89-inch LCD
Dual LCD
Single LCD
Resolution
2000x2040 per eye
4000x2040 combined
2160x2160 per eye
4320x2160 combined
1440x1600 per eye
2880x1600 combined
1832x1920 per eye
3664x1920 combined
Subpixels
TBD
RGB
RGB
RGB
IPD
Adjustable
Manual
Manual
Manual
Refresh rate
90Hz, 120Hz
90Hz
Up to 144Hz
Up to 120Hz
Tracking
Internal
Four cameras
IR cameras for eye tracking
Internal
Four cameras
External
Lighthouse 2.0
Internal
Four cameras
Connection
Wired
USB-C
Wired
Wired
Standalone wireless
Wired (PC)
Official PSVR2 specs are rather impressive, and it seems like reception has so far been highly positive and optimistic. Not only is the head-mounted display (HMD) a marvel of high-res OLED screens with HDR, foveated rendering, and wide FOV, it will offer adjustable interpupillary distance (IPD), haptic feedback, and eye sensing. It's also going to come with next-gen PSVR2 Sense controllers also with haptic feedback, touch detection, and adaptive triggers.
VR fans are still waiting on a firm price to see whether they will invest, but that's a hardware combination that should move plenty of units. Considering most VR-ready PCs cost somewhere around $1,000 or more, the $500 cost of the PS5 is already out ahead of most PC-VR systems.
Where is Windows Mixed Reality headed?
While the VR industry as a whole continues to slowly grow, the Windows Mixed Reality ecosystem is stagnant. When WMR launched, it was full of headset options ranging from budget to premium. Those days are long gone; if you want to get into WMR, you have very few options to choose from. That's not necessarily a bad thing — too much choice in such a small space can be a problem — but it does seem like WMR has been forgotten by most manufacturers that helped with the original 2017 launch.
HoloLens continues to make an impact on the industrial and commercial sectors, but it's really only HP that's holding the torch for consumer WMR. Its Reverb G2 is truly the champion of Windows Mixed Reality, and it's essentially the only WMR headset that the average VR user can buy these days.
It offers a spectacular visual experience with the highest resolution in mainstream systems, a robust audio system with similar setup to the Valve Index, a comfortable fit with adjustable face gasket, and full compatibility with SteamVR. It's one of our picks for the overall best VR headsets, but it does have some major flaws when compared to some of the other VR systems on the market.
Most notable is the lack of quality motion controllers. The controllers that ship with the Reverb G2 are modified versions of the very first WMR controllers released in 2017. They're entirely unremarkable, with OK ergonomics, poor haptic feedback, and a lack of adaptive triggers and touch sensing. Don't get me wrong; they're a huge step up compared to the e-waste that shipped with the original WMR headsets. However, they just don't measure up to the likes of Oculus/Meta Touch, Valve Knuckles, and the forthcoming PSVR2 Sense controllers.
WMR does have the bonus of being versatile. It can only run on PC, but it has access to SteamVR (and Oculus using the Revive software workaround) and Microsoft Store titles. There's an enormous collection of VR games that you can play on WMR, and the PSVR2 will be starting over fresh with a huge hill to climb. PSVR2 will be beholden to the PS5, though the USB-C port for connecting back to the PS5 will likely leave it open to being used on PC. Even the original PSVR can be used with a PC with the right workaround.
The release of Windows 11 introduced a new, more streamlined home environment called "Infinite Expanse" that sucks up far fewer resources than the standard WMR Cliff House or Skyloft. But it also added a setting that boots SteamVR anytime you launch WMR, giving you the option of bypassing entirely the WMR home environments. This gives most VR users even less reason to touch WMR's content. Every WMR user I know heads straight to SteamVR, which is perfectly capable of delivering everything the average VR user wants.
PSVR2 has a lot going for it, and we've yet to even see the headset's design. I can't say I'm not intrigued. Its price will almost undoubtedly be less than what Valve is charging for its full Index system, there's no threat of an Oculus/Meta library lockout should you make a wrong step on Facebook, and you get high-end motion controllers included in the package. The OLED display with HDR support, eye tracking, and the new fully realized Sense controllers are a huge draw. As long as the library of games can keep up with the hardware, the PSVR2 is going to be a hit.
Growing the Microsoft metaverse
Announced at CES 2022 was an expanded partnership between Microsoft and Qualcomm to develop custom chips for augmented reality (AR). This is expected to benefit both consumer and enterprise sectors, integrating software like Microsoft Mesh (which is coming to Teams this year) and the Snapdragon Spaces XR Developer platform.
The metaverse push might not ever live up to the hype, but it signifies that Microsoft is far from abandoning its mixed reality ambitions. It's just not the effort that most VR and WMR users are looking for.
Xbox still isn't getting VR anytime soon, and while HP seems dedicated to keeping it alive with frequent updates to its Reverb headset, I can easily foresee a future where the Reverb G3 ships without the Windows Mixed Reality branding and lives on SteamVR only. Would that be such a bad thing?
Get the Windows Central Newsletter
All the latest news, reviews, and guides for Windows and Xbox diehards.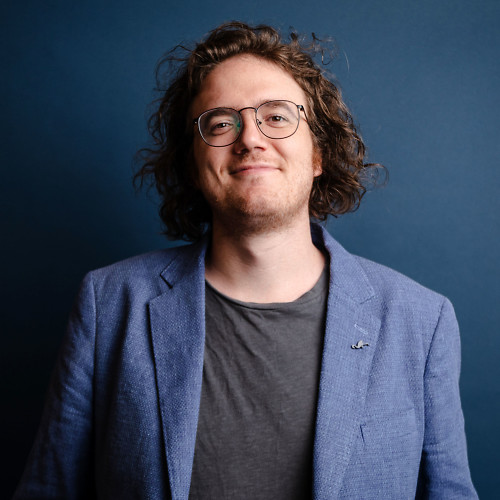 Senior Editor, Laptop Reviews
Cale Hunt is formerly a Senior Editor at Windows Central. He focuses mainly on laptop reviews, news, and accessory coverage. He's been reviewing laptops and accessories full-time since 2016, with hundreds of reviews published for Windows Central. He is an avid PC gamer and multi-platform user, and spends most of his time either tinkering with or writing about tech.